Online Dating Apps in Singapore  
Long gone are the days of patiently waiting by the phone for your crush to call after exchanging numbers at Orchard road. In today's digital age, love is just a swipe away. But despite the dozens of potential candidates on dating platforms, why is it that some of us still can't find the one?
We asked 15 Singaporean guys about what they look for when they swipe right on dating apps and here's what they said.
The Artsy Micro Bangs
I want a girl with black ripped jeans, black high-cut Dr. Martens, a cropped band tee (preferably Metallica), a string choker, high cheekbones, strong brow game, artsy micro bangs, long-winged eyeliner and mascara, and piercings on her ear lobe, helix and anti-tragus.
Mandon, 22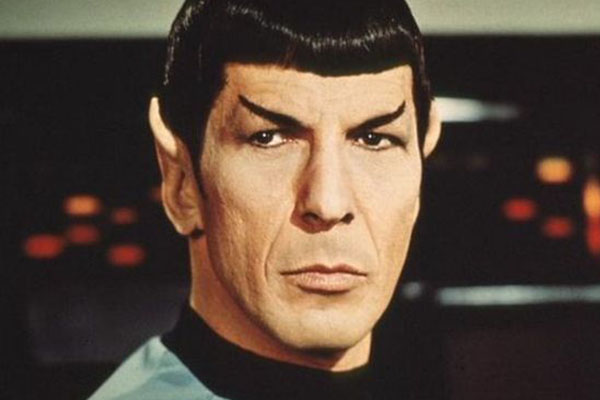 Her profile should just have a pop culture reference and an Instagram link. Strictly no hashtags such as #blessed or #myhappypill. I'd like to see different looks in their profile pictures from edgy to cute—including photos with and without makeup. High cheekbones and clavicles are good bonuses. Definitely no overly outlandish or promiscuous styles. It would be cool to see some mutual friends on the app too.
Zonsean, 22
It's all about your bio
Even if you're not my type, I'll definitely swipe right on you if you have a funny bio. Case in point: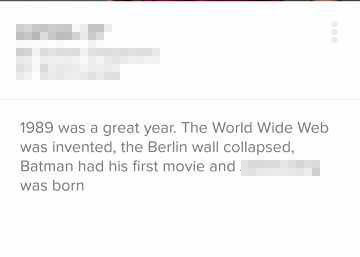 Gabriel, 22
If their bio is funny, that's a plus. Or if we share a similar taste in music/hobbies. If there are photos of them playing sports such as volleyball or basketball, I'll definitely swipe right.
Kuan, 21
I like girls with interesting bios. If they can reference my favourite shows such as The Office or Game of Thrones, I'll definitely swipe right.
Sid, 21
A nice face and a funny bio will work for me. Perhaps an original pun, something unique about themselves, or a common interest.
Keith, 19
I like to take photos, so I would rather date someone who already has a basic understanding of photography so they will be understanding when it consumes all my time. It's a plus if we can take photos together too. I also care about what they talk about—I don't like to talk to people who have no interests or passion, talk about boring stuff, or just complain about their life.
Yiyang, 21
I'd say having a decent bio is important, and a picture that makes it clear who you are—I don't have time to analyse group photos for the person who's in each one. I also appreciate seeing a Spotify connection because music taste is super important to me.
Joe, 25
Love at first swipe
For me, it's honestly just first impressions. Their first photo will reveal whether they're my type or not.
Brian, 19
All I'm looking for is a hot body, a cute face, and the desire to make questionable decisions. So girl, just give me a chance to talk to you.
John, 24
It goes this way: 70% looks, 20% bio, and 10% based on the fact that it's easier to keep swiping one way than to switch directions.
Isaiah, 24
Because dating apps are mostly superficial at the core, it's important to pick the right photos. It doesn't really matter how good looking you are, there should be a decent photo of yourself and not just a "passable selfie". And for those who don't even put up photos—Why? Choosing a presentable photo of yourself instantly makes your dating game stronger because it shows #effort.
Amirul, 23
Not just a pretty face
The girl must be/seem fun to talk to. She must be someone that I want to meet and interact with, and someone whom I can see myself falling for. Not just a pretty face.
Fernando, 26
I just don't want to be catfished
A nice smile and a genuine bio would convince me. If I'm on the fence, I'm more likely to swipe right if her Instagram is linked so I know it's not a catfish.
Chris, 28

If she's decent-looking, has a decent bio, has mutual friends with me, connects her Instagram or Spotify, and has common Facebook Pages with me, I'm good. At least I know it's a real account.
Luke, 26
Attracting people on dating apps
While dating apps may seem like vicious platforms solely based on looks, every online match that turns into reality still goes far beyond skin deep.