December Events In Singapore  
As Christmas carols ring in the malls, it is a reminder to ask yourself whether you lived up to your New Year's resolutions, before making new ones for 2020. Whatever your answer, end the decade with a bang by checking out these events. 
Highlights
1. Christmas Wonderland at Gardens by the Bay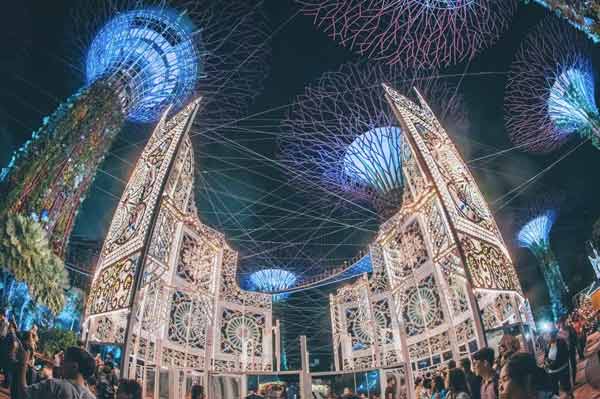 Source
See Gardens by the Bay illuminated with gorgeous Christmas trees and installations that will be sure to make you feel the Christmas spirit even in tropical Singapore. There will be vintage funfair game stalls and delicious food pop-ups to keep you entertained and fed.  
Date: 29 Nov to 26 December
Time: 5pm to 11pm (Mondays to Thursdays) | 4pm to 11pm (Fridays to Sundays, Christmas and Boxing Day) | 4pm to 12.30am (Christmas Eve)
Address: 18 Marina Gardens Drive, Gardens by the Bay, Singapore 018953
Admission: $6 to $8, tickets available on Christmas Wonderland's website
Website | Facebook | Instagram
2. Sentosa Island Lights 2019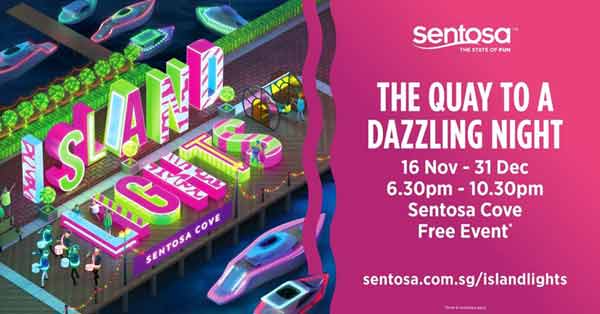 Source
See Sentosa Cove decorated with dazzling light installations and get beautiful photos for your Instagram feed at the same time. You can use the code 'SentosaEvenings' for $6 off your Grab ride into Sentosa between 5pm to 9pm.  
Date: 1 to 31 December
Time: 6.30pm to 10.30pm
Address: Sentosa Cove
Admission: Free 
3. Legacy Festival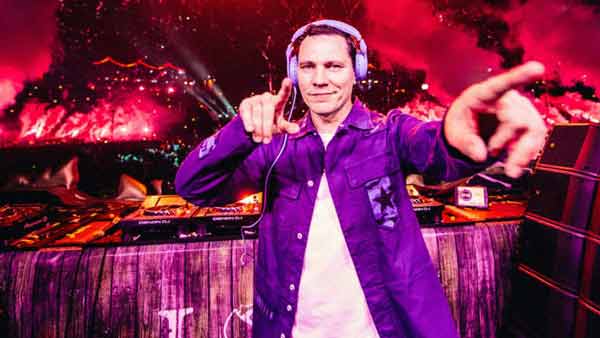 Source
International DJs like Tiësto, Don Diablo and Cosmic Gate will be performing at Siloso Beach, joined by Singaporean DJs like Andrew T and Doppelgangerz. Enjoy partying on the beach to these acts that are sure to make your weekend memorable.  
Date: 6 to 7 December
Time: 8pm
Address: Siloso Beach, Sentosa
Admission: $130 to $180, tickets available on Sistic 
4. Culture Cartel 2019
Source
Singapore's street art and fashion convention is back for another year. Enjoy meeting street culture enthusiasts and shop for exclusive sneakers, artwork and toys. You can even donate your used shoes there. 
Date: 6 to 8 December
Time: 6pm to 10pm (6 December) | 11am to 10pm (7 and 8 December)
Address: 1 Republic Boulevard, F1 Pit Building, Singapore 038975
Admission: $22, tickets available on  Culture Cartel's website
5. Singapore Comic Con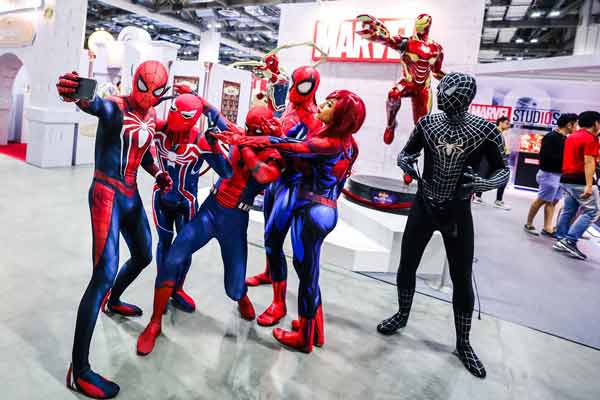 Source
Avengers Assemble! Singapore's largest comic-fan meeting is happening this month. Besides buying rare comic books and toys, you can meet Marvel artist Andy Kubert, street artist Tara McPherson and other comic industry heavyweights. Time to put on your best Iron Man suit recreation and strut your stuff.  
Date: 7 and 8 December
Time: 10am to 8pm
Address: 10 Bayfront Avenue, Marina Bay Sands, Singapore 018956
Admission: $21, tickets available on  Singapore Comic Con's website
6. Prout x Two Queens Presents: Queer Trivia X'Mas Night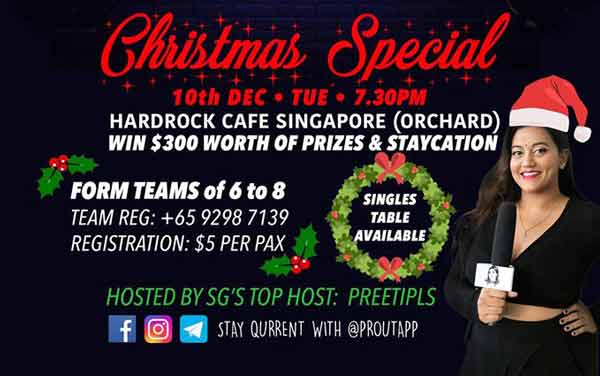 Source
This is a LGBT-friendly space where you can form a team and participate in a trivia game. Influencer Preetipls will be hosting the event, so expect a night of games, laughter and booze. 
Date: 10 December
Time: 7.30pm to 10.30pm
Address: Hard Rock Cafe Singapore, 50 Cuscaden Road, #02-01, HPL House, Singapore 249724
Admission: $5, register via Whatsapp at 92987139
Performances
7. Crazy Christmas—Crazy Grinch Asians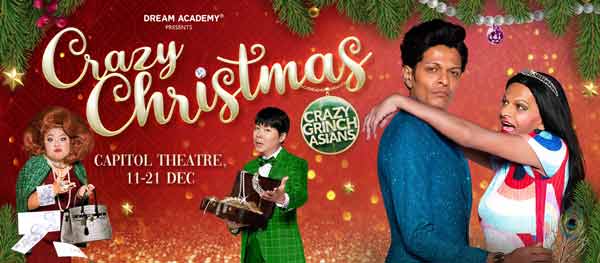 Source
Singaporean theatre heavyweights are coming together to make you laugh before 2019 ends. Catch Kumar, Sebastian Tan, Selena Tan, Neo Swee Lin in this spoof of Crazy Rich Asians that is sure to make you go, "Ho, ho, ho!" 
Date: 11 to 21 December
Time: 8pm (Weekdays) | 3pm and 8pm (Weekends)
Address: Capitol Singapore, 11 Stamford Road, Singapore 178905
Admission: $48 to $188, tickets available on Book My Show
8. CATS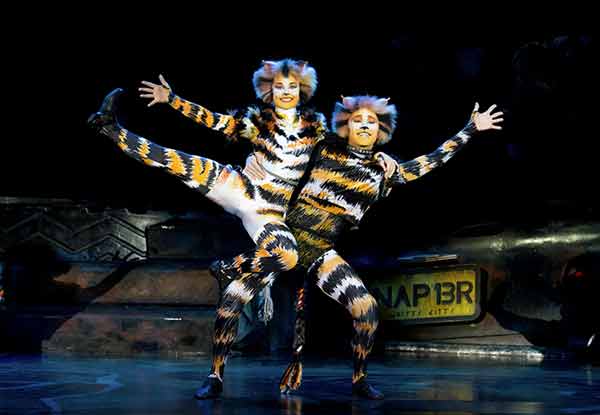 Source
Catch Andrew Lloyd Webber's popular musical live in Singapore. Watch an enchanting tale of singing and dancing cats with stunning choreography and well-loved songs like Memory. 
Date: 17 December to 5 January
Time: 8pm (Tuesdays to Fridays) | 2pm and 8pm (Saturdays) | 1pm and 6pm (Sundays)
Address: Marina Bay Sands, 10 Bayfront Avenue, Sands Theatre, Singapore 018956
Admission: $40 to $220, tickets available on Sistic
Fairs, exhibitions and markets
9. Singapore Red Cross Year End Carnival 2019

Source
Enjoy interactive games, stage performances and even workouts. There will be a variety of food stalls to keep your tummy filled and you can win some prizes from the lucky draw such as an air ticket to Busan or a Dyson fan. Every ticket will help the Singapore Red Cross. 
Date: 7 and 8 December
Time: 11am to 9pm
Address: 8 Sentosa Gateway, Resorts World Sentosa, Singapore 098269
Admission: $30 for carnival tickets, available on Deeda
10. Epigram Christmas Market 2019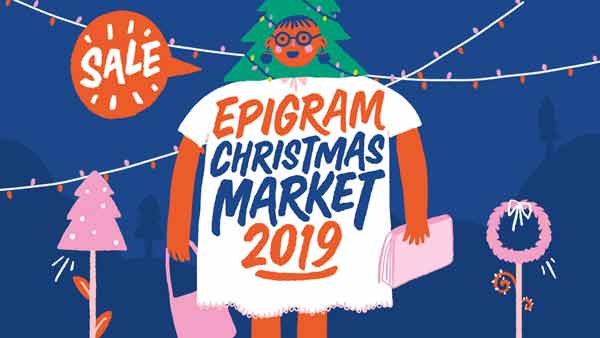 Source
Get books from as low as $1 here. This book sale will be the perfect place to shop for your Secret Santa gift. 
Date: 13 to 15 December
Time: 2 to 9pm (13 December) | 11am to 9pm (14 December) | 11am to 6pm (15 December)
Address: 1008 Toa Payoh North, #03-08, Singapore 318996
Admission: Free
11. Underground Market No.12 x Wheelock Place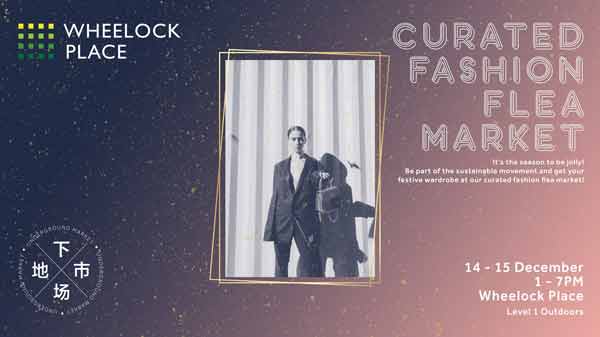 Source
Shop for a curated range of fashionable goods for your last-minute Christmas presents at this flea market. There will also be an array of food and drinks to keep you happy while you shop. 
Date: 14 and 15 December
Time: 1pm to 7pm
Address: 501 Orchard Road, Level 1 (Outdoor Corridor), Wheelock Place, Singapore 238880
Admission: Free
12. Villa Fiesta Christmas Market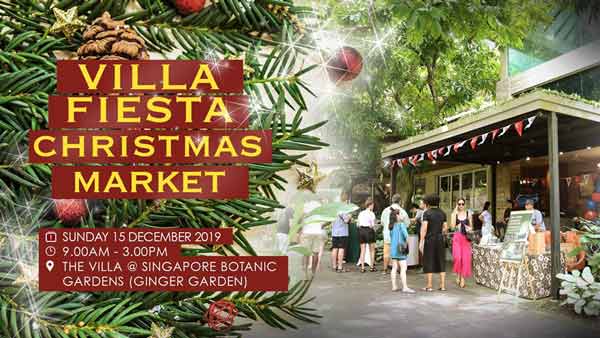 Source
Get into the Christmas spirit while enjoying the sights and sounds of nature in the Singapore Botanic Gardens. The Christmas market will provide you with many options for your year-end gift exchange. 
Date: 15 December
Time: 9am to 3pm
Address: The Villa, 1 Cluny Road, Ginger Garden, Singapore Botanic Gardens, Singapore 259569
Admission: Free 
13. BooksActually Survived 14 Years!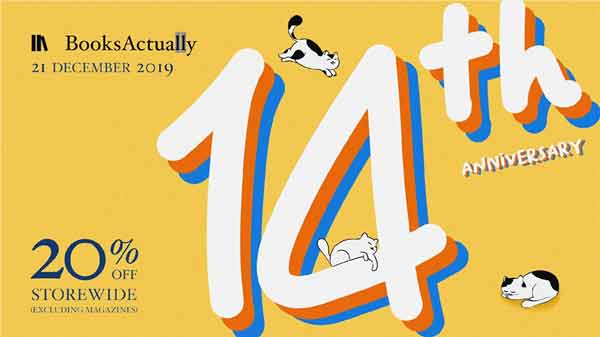 Source
If you are a bibliophile, you will not want to miss this. Get 20% off storewide (excluding magazines) and join local bookstore BooksActually as it celebrates 14 years in Singapore.
Date: 21 December
Time: 9am to 7pm
Address: 9 Yong Siak Street, Singapore 168645
Admission: Free
14. Bayfront Farmer's Christmas Market

Source
Check out this farmer's market for a wide selection of food, fruits, vegetables and drinks while enjoying the view at Gardens by the Bay. The market is organised by Teen Challenge, a charity and Glife, a farm-to-table startup that seeks to empower farmers with technology. 
Date: 21 and 22 December
Time: 11am to 9pm
Address: 18 Marina Gardens Drive, Gardens by the Bay, Singapore 018953
Admission: Free
15. EOY J-Culture Festival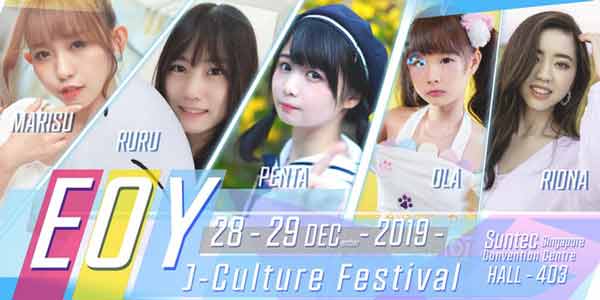 Source
Display your passion for J-pop, anime and anything Japanese-related at this festival. Take in the sights and sounds of Japanese pop culture through cosplay, illustrations, photography, manga and performances. 
Date: 28 and 29 December
Time: 12pm to 8pm
Address: 1 Raffles Boulevard, Hall 403, Suntec Singapore Convention and Exhibition Centre, Singapore 039593
Admission: $11.90 to $88, tickets available on Eventbrite
Parties
16. The Council Ice Factory Rave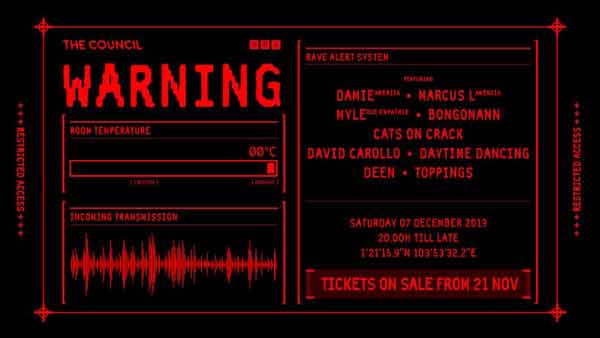 Source
Have a good time while escaping Singapore's heat by partying in Tuck Lee Ice Factory. Two of Korea's rising DJ talents DAMIE and Marcus L., along with local DJs, will show you a good time. Just be sure to bring a coat along. 
Date: 7 December
Time: 8pm to 3am
Address: 107 Defu Lane 10, Singapore 539224
Admission: $62.89, tickets available on Eventbrite
17. Jingle Belle—LuLu's Christmas Fling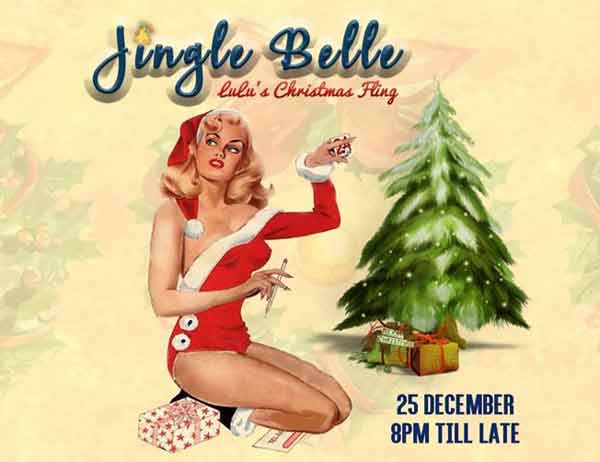 Source
Party it up like a Singapore socialite at LuLu's Lounge. Good news because Christmas coincides with Ladies' Night, so ladies will get bottomless Aperol Spritz from 10pm to 1am. 
Date: 25 December
Time: 8pm to 3am
Address: LuLu's Lounge, 7 Raffles Boulevard, Pan Pacific Hotel, Singapore 39595
Admission: Free
18. Siloso Beach Party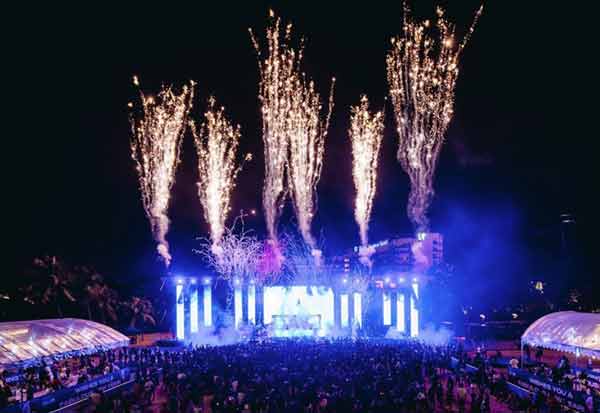 Source
Put your hands up in the air to welcome 2020. For its 13th edition, you can expect 2 stages with 12 hours of non-stop beats at the Siloso Beach Party. The Food Zone will keep you fuelled while the Foam Zone will be a fun place to party to R&B and hip-hop music into the new year. 
Date: 31 December
Time: 6pm to 6am
Address: Siloso Beach, Sentosa
Admission: $48 to $108, tickets available on Sentosa's website
Miscellaneous
19. Santa Run For Wishes 2019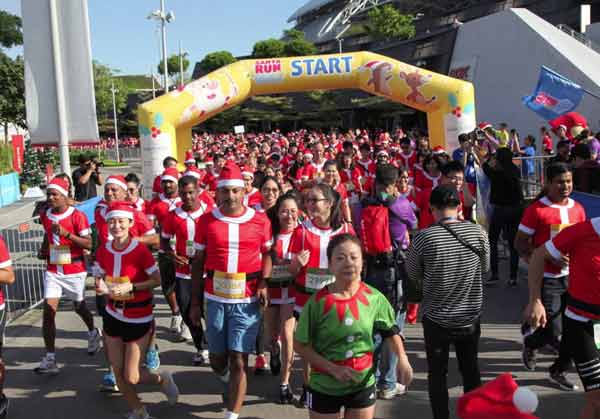 Source
Support the Make-A-Wish foundation with this charity run. You can register for 2.5km, 5km and 10km races to challenge yourself, so put on a Santa hat, run and spread the Christmas cheer all around while keeping fit.   
Date: 7 December
Time: 3pm to 8pm
Address: Stadium Boulevard, Singapore Sports Hub, Singapore 271003
Admission: $50 to $60, tickets available on Santa Run for Wishes' website
20. Wan's Ubin Journal Kampong Clean-Up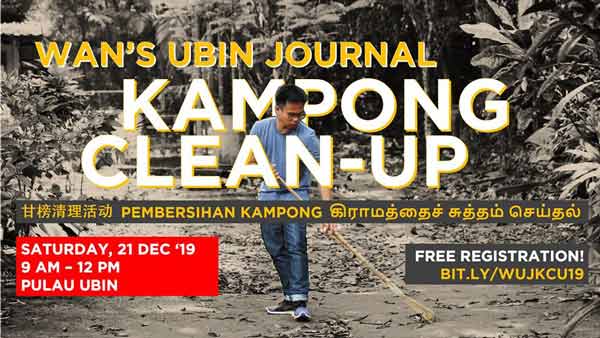 Source
Spend a Saturday with nature-loving friends and show some love to Mother Nature. Relax to the enchanting sounds of nature as you do your bit to keep Pulau Ubin clean and green.. 
Date: 21 December
Time: 9am to 12pm
Address:  Changi Point Ferry Terminal, 51 Lorong Bekukong, Singapore 499172
Admission: Free, register on Google Forms
December Events 2019
This list of events for December 2019 will ensure you will have plenty of things to do in Singapore. 
Also read:
21 Ladies' Night Deals At Clubs, Bars And Restaurants For Free Drinks, Liquid Buffets And Free Entry To Parties
Cover image: Source, Source, Source