Deliveroo Rider Mum
Covid-19 might still be lurking around, but there's no denying that the life in our Little Red Dot is slowly returning to normal. While the ongoing pandemic has cost many their livelihoods, it was also a blessing in disguise for people like Norhidayah, who went from being a bar singer to an online streamer and Deliveroo rider.
Despite going through many ups and downs juggling multiple jobs, Norhidayah has managed to overcome her initial struggles, and appreciates her family of 6 even more. Read on to find out more about the 35-year-old's story. 
Starting singing live at bars when she was 18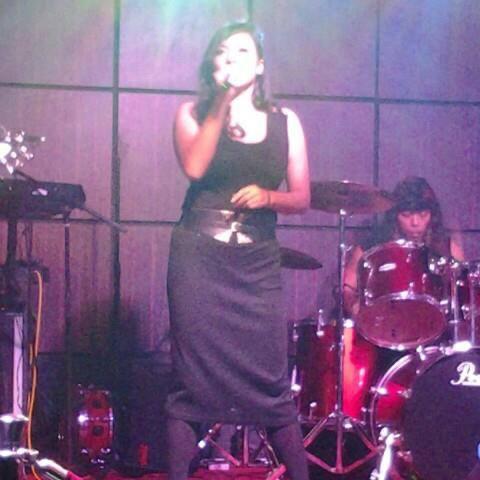 Believe it or not, Norhidayah didn't know she could sing until she joined a talent competition in school when she was 17. She even ranked amongst the top 5, which is impressive considering how she had never received any training. 
The experience ignited her passion for singing, and Norhidayah, who was then waitressing at a bar with a live band, thought about making a living out of it.
While Norhidayah wasn't fated to work as a singer at that bar, she managed to secure a job at another bar ‒ this dream-come-true moment happened when she put in her application just as the lead singer of that bar resigned. The timing was spectacular, and it was no doubt life-changing. 
Soon enough, Norhidayah embarked on her singing career as a singer in several bars, which was unfortunately disrupted by the Covid-19 pandemic in 2019.
How COVID forced her to start online streaming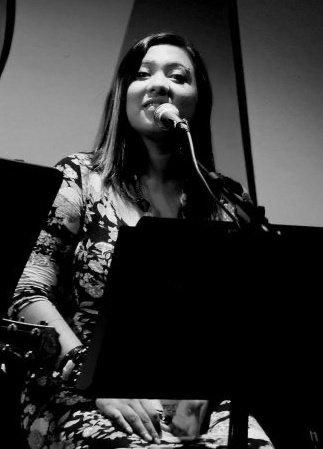 If working as a performing artist wasn't already hard enough, imagine how Norhidayah felt when the Covid-19 pandemic took out Singapore's nightlife. The bars where she was working had to close temporarily, and she needed to find another way to make ends meet, in order to support her family of 6, comprising her husband, mother, parents-in-law, and stepson.  
As the saying goes: "When one door closes, another opens", Norhidayah's singing career was given a new lease of life when she chanced upon a streaming site, Bigo. The online streaming platform allowed her to earn money while she performed at home – to audiences from around the world. 
"It was slightly awkward at the start because I couldn't hear the applause after I sang a song," Norhidayah shared, "my audience could only send messages to me through the chat, and it felt like a one-way interaction."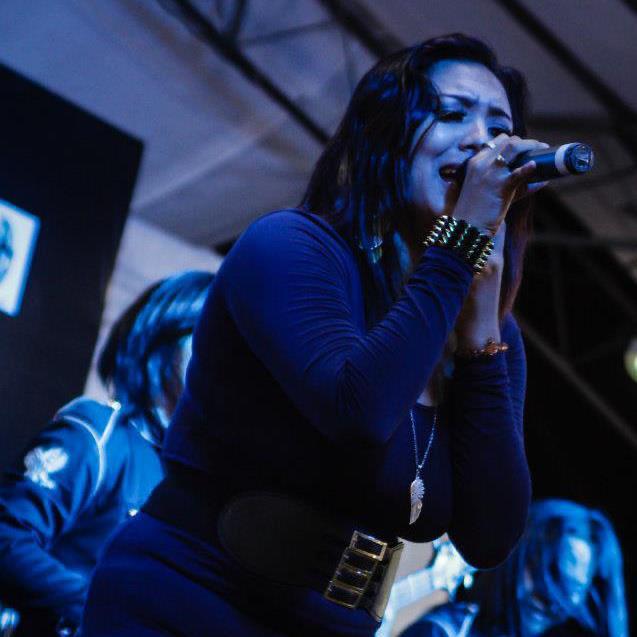 Despite the initial awkwardness, it didn't take long for Norhidayah to get used to the environment and her audience, who later turned into loyal viewers. Most of them are from neighbouring countries like Malaysia and Indonesia. 
"I sing mostly English songs, but I have also received song requests from my viewers who asked me to sing Indonesian songs," Norhidayah commented.
Noticing that she was slowly gaining a following on Bigo, she began to put more effort into her streaming sessions, like decorating her room to make her "stage" look nicer. 
Each streaming session lasts for 2 hours, from 5pm to 7pm. But there was once when she extended it by an hour as it was her birthday, and she wanted to celebrate it with her viewers. 
There's no denying that Norhidayah enjoyed working on Bigo, but she soon realised that she needed more money to cover her family's expenses. Eventually, she applied to be a Deliveroo rider, which allowed her to continue her work as an online streamer. 
Why she chose to join Deliveroo to earn extra income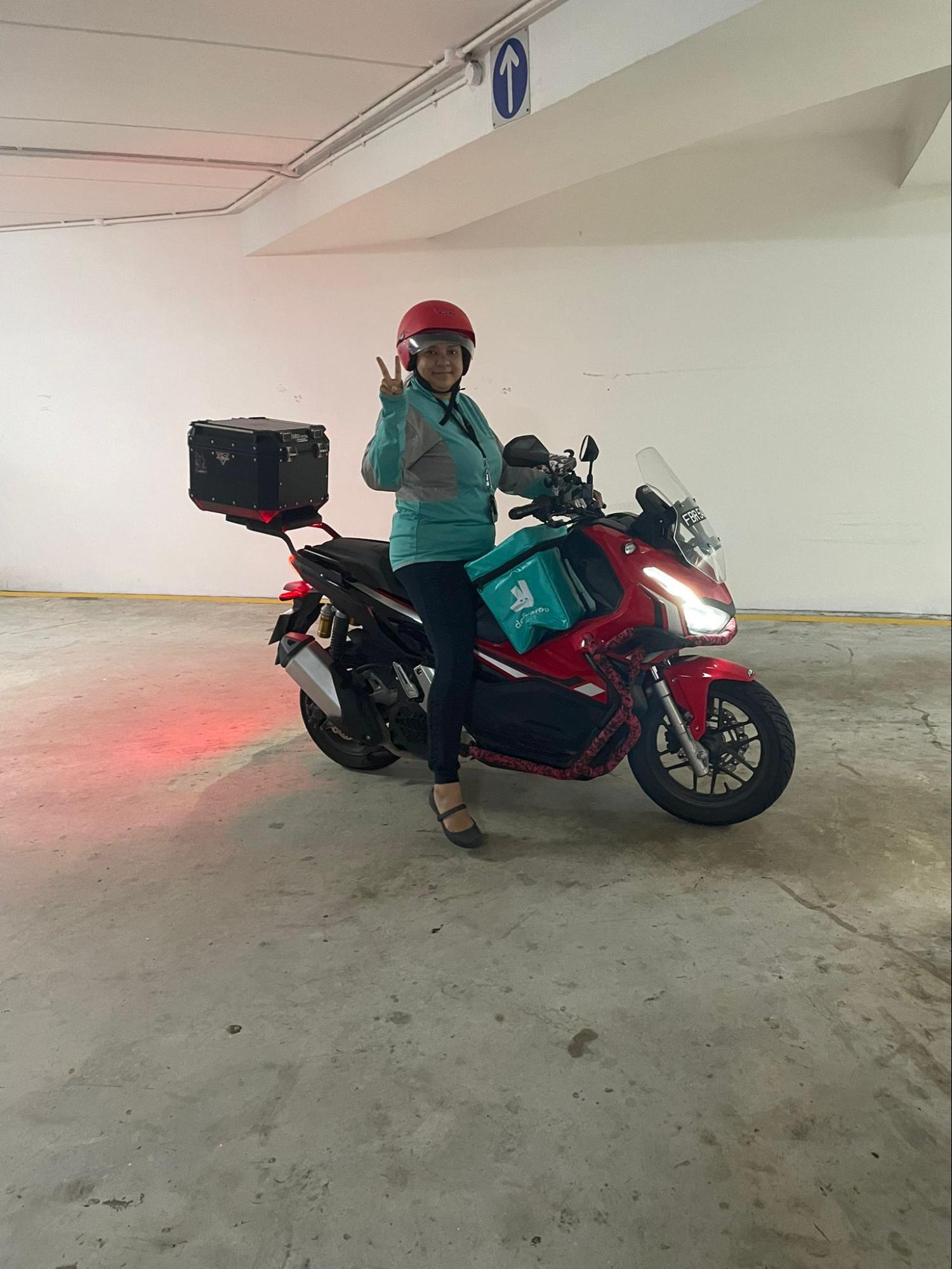 As someone who has to juggle taking care of their family and working as a second job, Norhidayah finds Deliveroo's flexible working hours attractive. 
Unlike other food delivery companies, Deliveroo caters to an individual's schedule, so they don't require a commitment to specific working hours, as Norhidayah pointed out. This means she gets to work as a Deliveroo rider around her online streaming hours.  
"If you have any urgent matter, you can complete the  order you have on hand ASAP, before you go and deal with it," she shared. "Once you're done, you're free to return to delivering food." 
Adding on to this, she also prefers Deliveroo's incentive system, which allows her to earn extra money when she takes on deliveries that are made past midnight. 
Also read: 
8 Singaporeans Share The Biggest Sacrifice Their Mums Made For Them That Prove Unconditional Love Is Real
Challenges faced when juggling between work and taking care of her family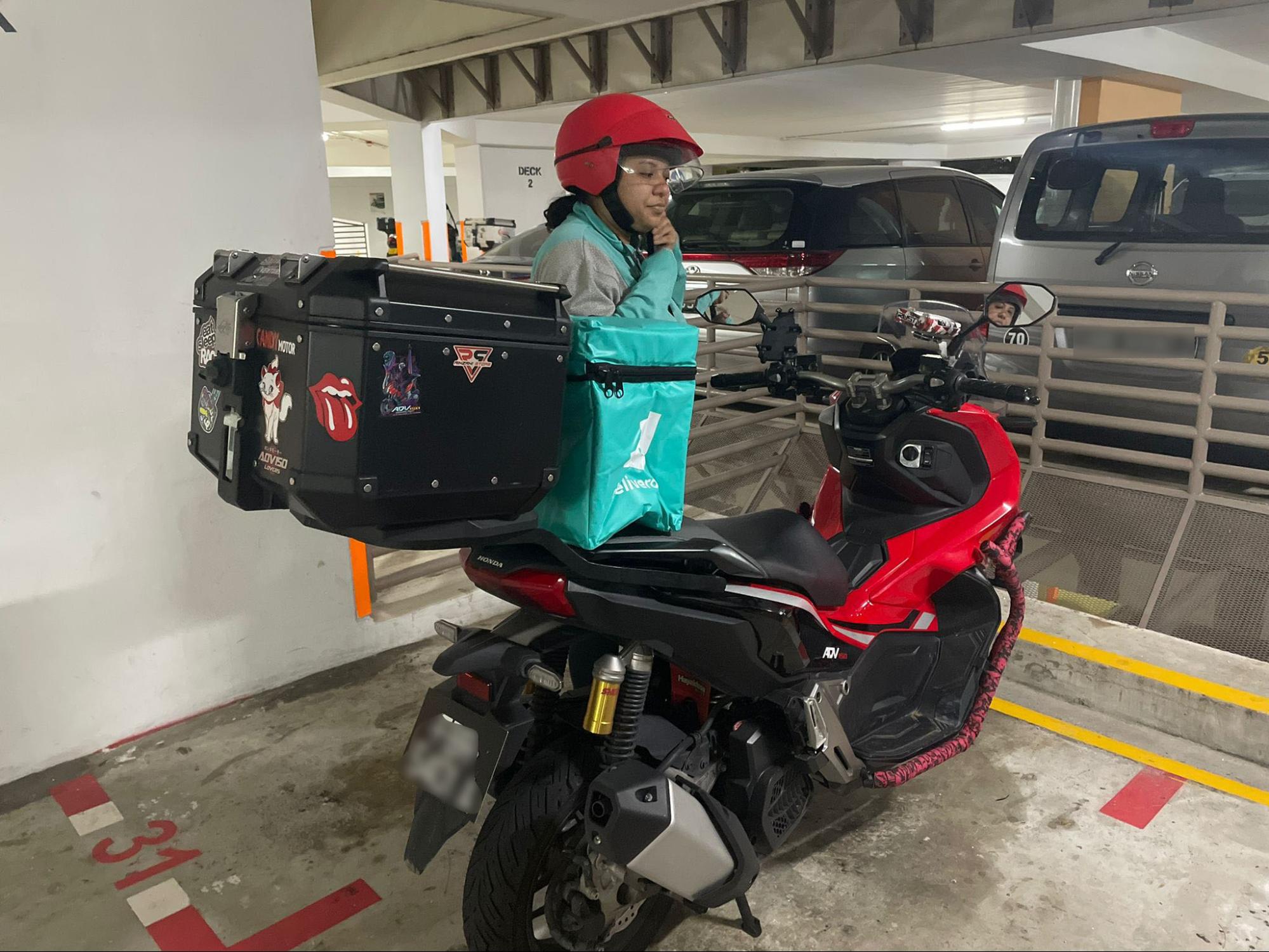 As ideal as her job as a Deliveroo rider might sound, Norhidayah has had her fair share of struggles when it comes to juggling work and taking care of her family. 
Currently, Norhidayah streams from 5pm to 7pm on weekdays, before taking a short dinner break. She later begins her food delivery job, which lasts 6 to 7 hours before returning home in the wee hours of the morning, at around 3am ‒ she only hits the bed in the morning before her husband leaves for work. 
Fortunately, Norhidayah is blessed with an understanding husband, who helps to take care of the family when she is working ‒ he only wakes her up at around 10am when he needs to leave for work. But this means the responsibility of taking care of the elderly folk at home, and her stepson, falls on her once her husband heads out. 
Apart from doing the remaining household chores in the day, Norhidayah often explains to her parents-in-law about her online streaming job. They don't quite understand how it works, and she has to assure them that she is indeed earning enough to put food on the table.  
"I also try to spend time with my stepson once he returns from school," Norhidayah explained. "Since there isn't much time before I start work, we usually have dinner together and I will ask about his day."
Sharing more about her 14-year-old stepson, Norhidayah is grateful that he isn't clingy like other kids, as he understands that she needs to support the family. 
Besides having such understanding family members, Norhidayah also has close friends who look out for her. 
"They told me that I am working too hard and I should only focus on one job," Norhidayah shared. "But I told them that's not possible because there will be days when I need extra money for urgent matters." 
No matter how hard things are, Norhidayah is grateful that her family and friends are her biggest supporters, and acknowledges that they are the ones who give her strength. Although her situation isn't the most ideal, it is inspiring that she manages to find a silver lining amidst it all. 
Working as a Deliveroo rider: the good, the bad and the ugly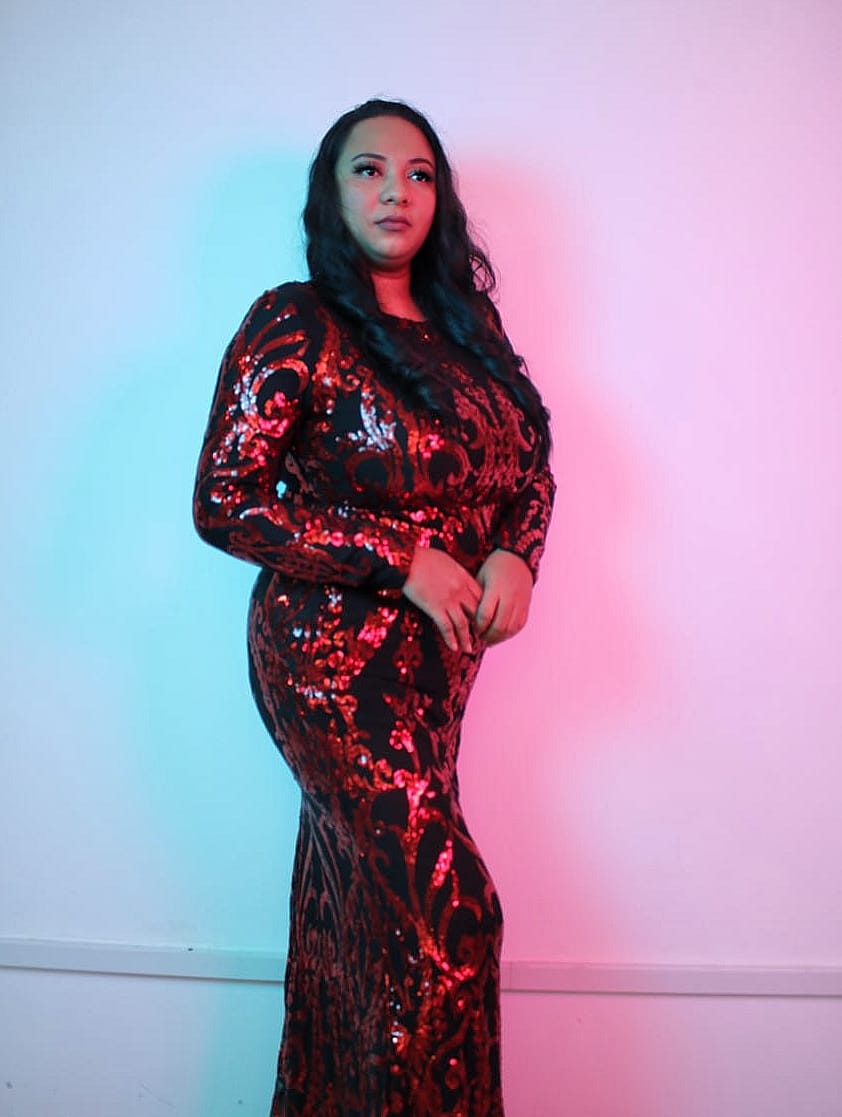 Ever since Norhidayah became a mother, it has come to her realisation that she nags, and gets triggered by little things. However, after starting work as a Deliveroo rider, the experience has taught her lessons of patience and perseverance.  
There have been days when she was on the receiving end of impatient customers, but instead of feeling offended, the incidents inspired her to embrace patience and empathy. She learned to put herself in the shoes of those customers and be understanding of their frustrations. 
Furthermore, being patient has also helped her deal with waiting for food delivery orders. Previously, she used to always be in a hurry, since more orders means more money. But she realised that she has to just go with the flow, as nothing good comes of being anxious. 
The change in her behaviour wasn't subtle, as even her stepson pointed out that she had changed. 
"He told me I was nagging less at him," Norhidayah joked. 
Besides the life lessons, Norhidayah recalled a heartwarming story of an encounter she had with a customer, which touched her heart.
"I was delivering food around midnight, and the customer was surprised to learn that I was a woman when he received the food," she shared. "He asked me why I was out so late in the middle of the night."
It turned out that the customer was concerned for Norhidayah's safety, and told her that she should go home, as it was not safe to be out alone at night. Although she mentioned that she still needed to make several food deliveries to hit her target, the customer ended up giving her a $50 tip to cover those extra rounds. 
Norhidayah was touched by his sincerity and concern for her, and was grateful to know that there are kind people around. As difficult and tiring it is to work as a Deliveroo rider, it is these heartwarming experiences that motivate Norhidayah to work harder.
Future plans and advice for those struggling to make ends meet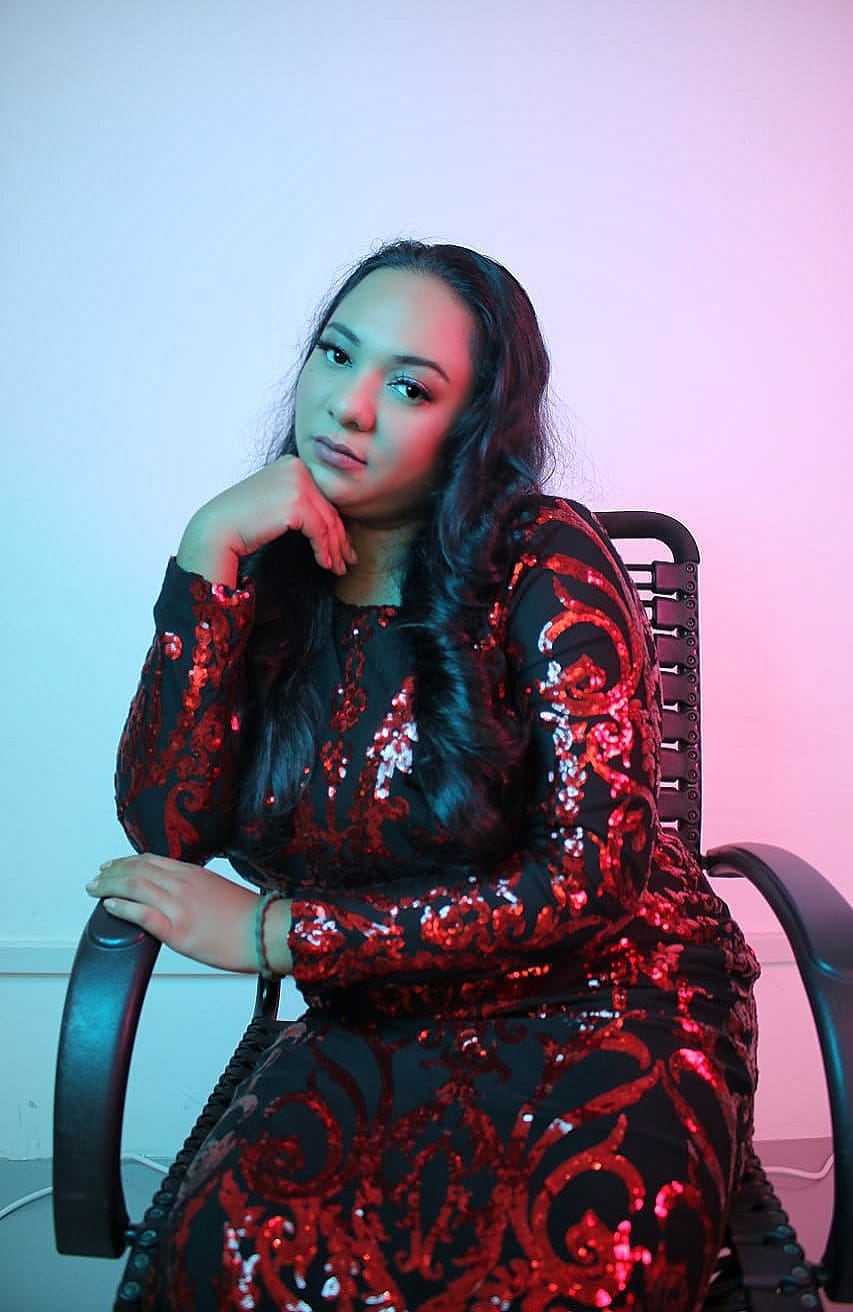 When Singapore's nightlife reopened in mid-April 2022, Norhidayah was more than happy to return to singing live in bars ‒ 3 of her workplaces invited her to come back and sing for them. 
That said, Norhidayah didn't quit her online streaming gig, even though she has her original job back. Now, she streams herself using her phone while she sings live in bars. 
"My viewers understand that when I work in bars I won't be able to interact as much with them," she explained. "Most of them send me supportive messages and express themselves by sending me hearts."
Sharing about her plans for the future, Norhidayah doesn't plan on quitting Deliveroo as she feels that she is coping well with her multiple jobs, although she will put more effort into spending time with her family, and working towards a better work-life balance. 
Her advice to those who are struggling to make ends meet: "There will be hiccups along the way, but it will work out." She has seen people who have managed to rise up against the odds, and encouraged others to never give up. 
This 35 Year-Old Deliveroo Rider Manages To Pursue Her Singing Dream While Providing For Her Family
We often find ourselves thinking of giving up when times are hard, but Norhidayah's story proves that these obstacles can and will make us stronger. 
For those interested in supporting Norhidayah's singing, visit her Spotify profile for a listen. 
All images courtesy of Norhidayah. 
Responses have been edited for brevity and clarity.
Also read: 
This 21-Year-Old Is Pursuing Her Passion In Retail At UNIQLO In Spite Of Her Disabilities