Diamond Industries Singapore 
There are many reasons why people buy jewellery ‒ a declaration of love, retail therapy, or even as an investment. As long as you feel good about it, you don't need a reason to justify your purchase. 
But while jewellery is deemed a luxury, it is still possible to buy them at an affordable rate. Diamond Industries, a local jewellery brand who carries a large range of GIA and IGI internationally certified gemstones specialises in exquisite jewellery pieces, will help ensure that you don't burn a hole in your pocket. 
Read on to find out the different diamonds and tanzanites that you can shop, for any occasion.
1. Classic Diamond – For a romantic night out with bae
Diamonds hold the meaning of eternal love and commitment, making them a commonly found stone in wedding and engagement rings. That said, all the diamonds from Diamond Industries are naturally mined ‒ a way to show how precious and organic your love for your other half is.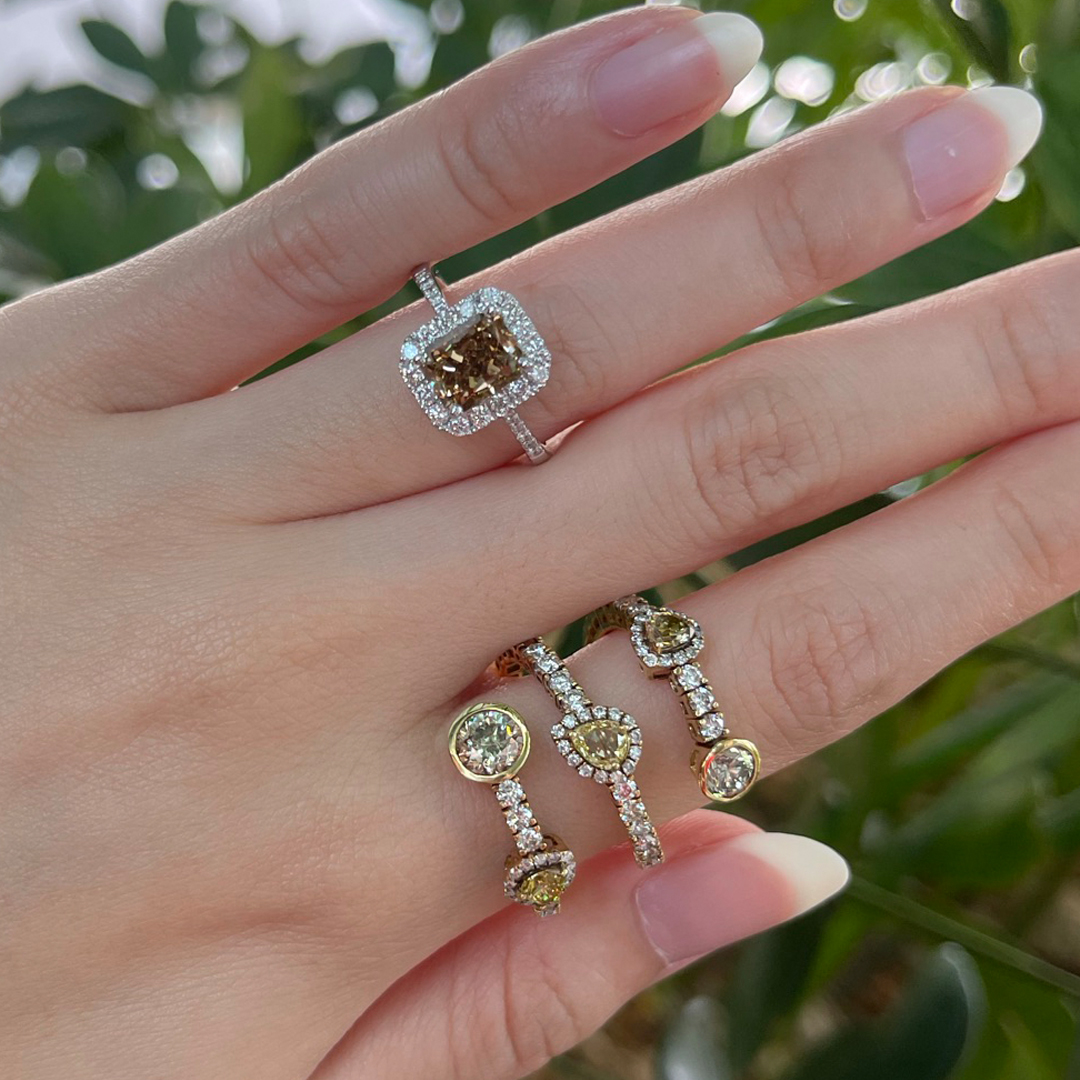 Left: Emerald Cut Diamond Ring
A romantic night with bae means the chance for you to look extra pretty. Doll up with this 1.68 carat Emerald Cut Diamond Ring ($7,601) made of 18K white gold. The ring also has 0.36 carat diamonds surrounding the center stone, adding sophistication and class to your overall look.
Left: 0.91 Carat Fancy Coloured Diamond Ring
Right: 1.03 Carat Fancy Coloured Diamond Ring
If big stones are too burdensome, you can opt for this 0.91 carat fancy coloured diamond ring ($4,355) along with 0.30 carat side diamonds. It also comes with a pavé diamond ring band, exuding both elegance and beauty.  
You would usually find diamonds in round or princess cuts, but this 1.03 carat fancy coloured diamond ring ($5,070) stands out with its marquise cut. Marquise cut diamonds produce lesser diamond waste and usually have a cheaper price tag. 
2. Tanzanite – For business and client meetings  
First impressions are important for business and client meetings as they play a role in a potential partnership. While maintaining your professional look, you can also accessorise with a piece of tanzanite jewellery. As tanzanites are only found near Mount Kilimanjaro, these gemstones are extremely rare. Most of the time, they come in shades of lush blue, vibrant violet, and rich purple.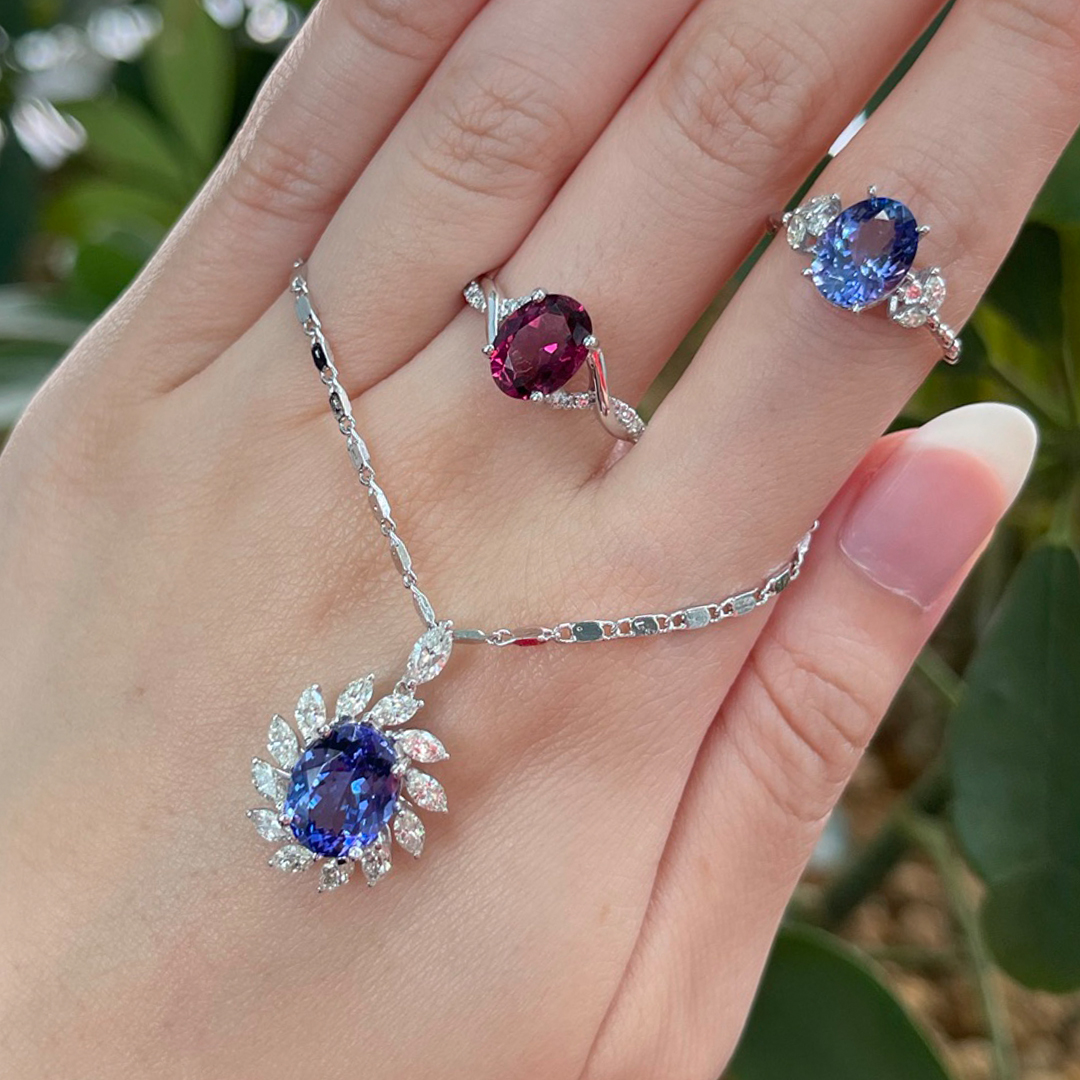 Left: Oval-Shaped Tanzanite Pendant
Instead of having it designed as a solitaire piece of necklace, this piece of tanzanite pendant ($4,512) jazzes things up with additional marquise cut diamonds. The 3.59 carat Oval-Shaped Tanzanite is surrounded by a total of 1.06 carat diamonds ‒ providing you with the extra bling.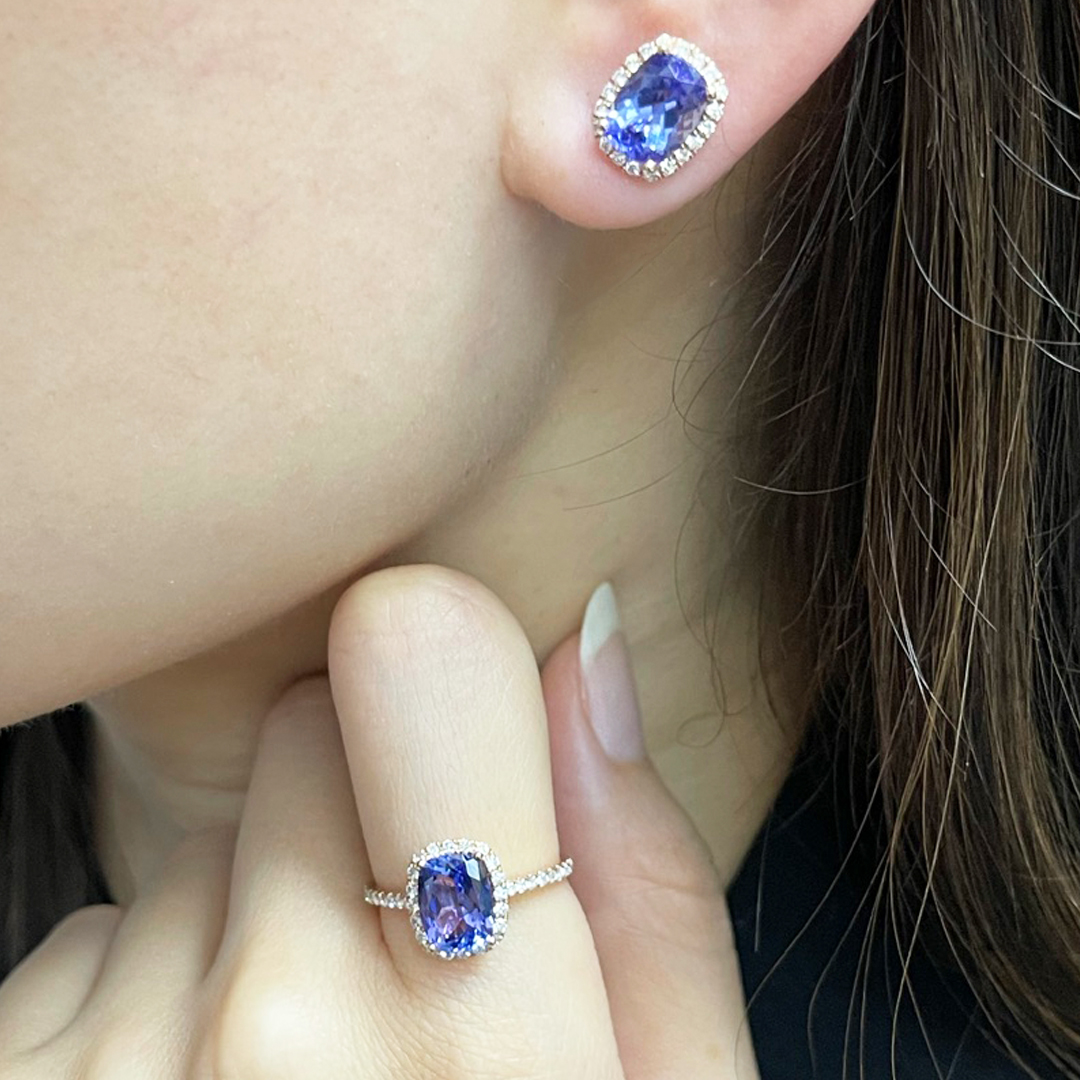 From left: Cushion Cut Tanzanite Ring, Cushion Cut Tanzanite Earrings
If you prefer something more subtle, this matching pair of tanzanite earrings and ring in 18K Rose gold setting might just do the trick. Designed in a cushion cut, the 3.17 carat tanzanite and 0.28 diamond earrings ($2,300) add a pop of vibrant colour. The same goes for the 1.43 carat tanzanite and 0.25 carat diamond ring ($1,625).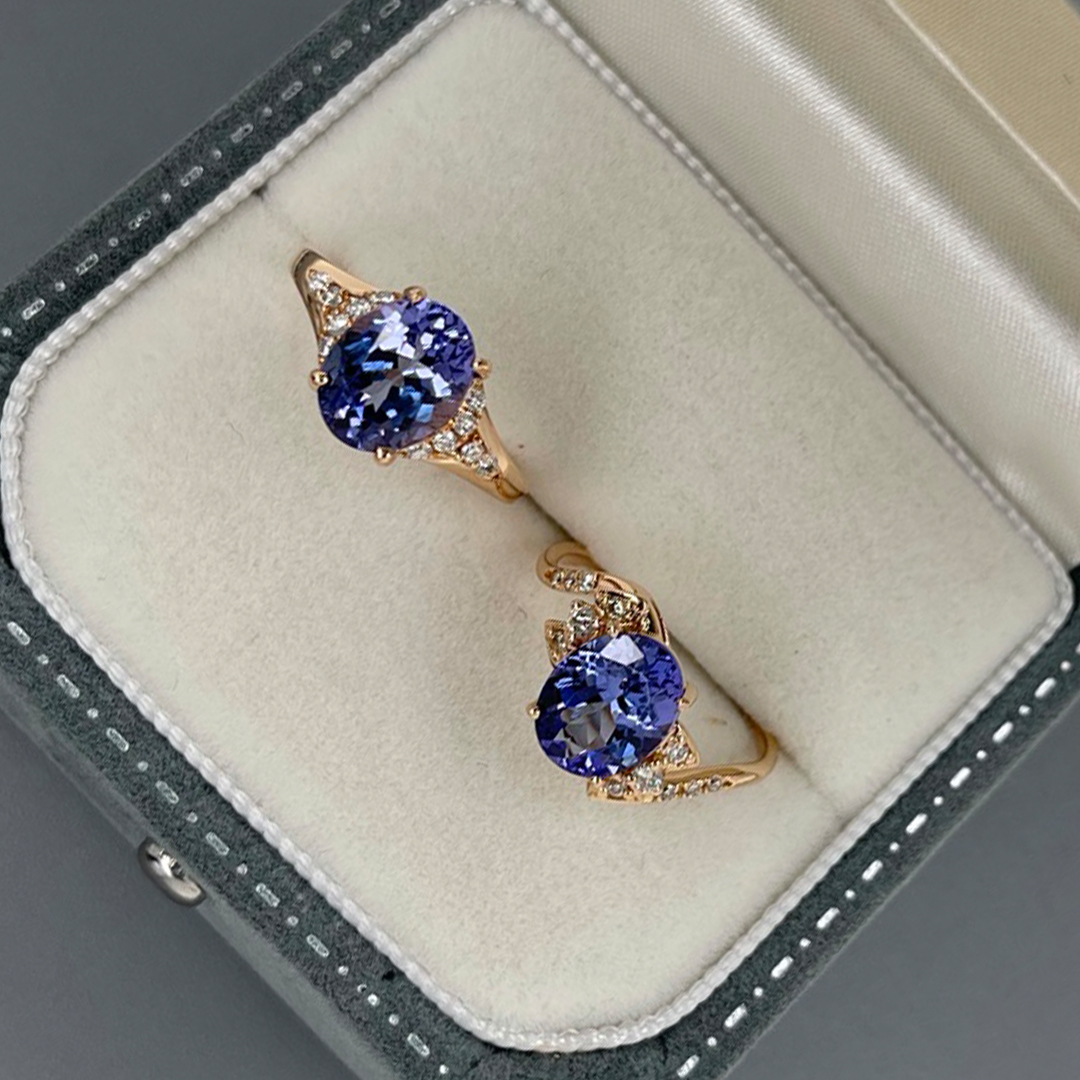 From left: Oval-Shaped Tanzanite Ring, 1.73 Carat Tanzanite Ring
Those with warmer skin tones will find this pair of 18K rose gold tanzanite rings complementing their look. On the left, the 1.60 carat Oval-Shaped Tanzanite Ring ($1,900) is highlighted with additional 0.11 carat side diamonds. A unique twist is the 1.73 carat Tanzanite Ring ($1,850) on the right, with 0.13 carat side diamonds. 
3. Emerald – For intimate family reunions 
It is only natural for you to want to look good when you meet up with family members you haven't seen for a long time. Be it for a festive reunion or an elder's birthday celebration, you can do so by wearing emerald ‒ said to promote harmony and unity among family members.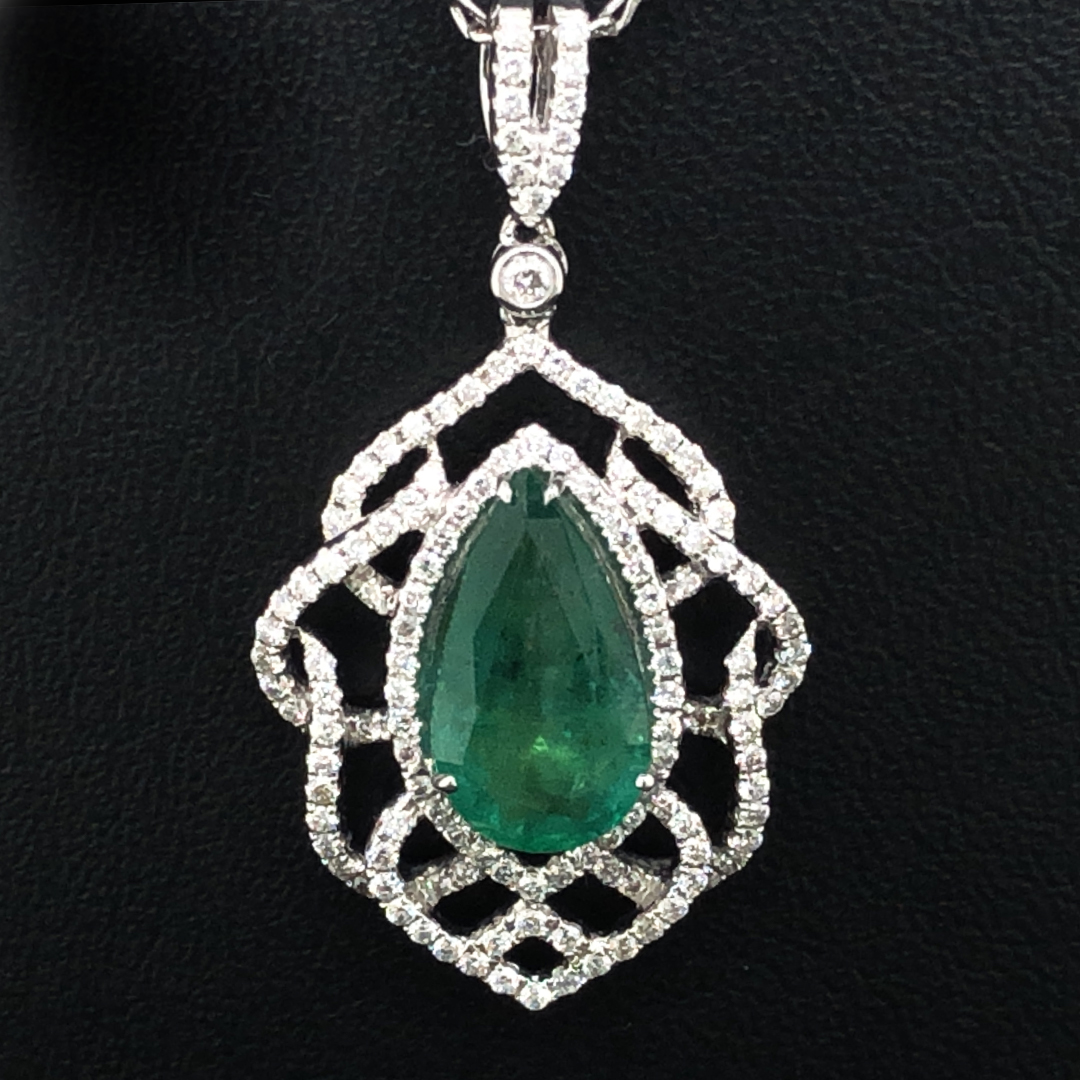 Emerald Pendant With Diamonds Pendant
Especially in Asian families, the saying goes "the bigger the better". That applies for this 3.26 carat emerald nestled in the middle of an intricately woven diamond patterned pendant ($4,680). Match it with a simple piece of dress or a v-neck top to achieve that drop-dead gorgeous look. 
6.94 Carat Cabochon Emerald Ring
Aunties love to gossip about anything at family reunions. Since you can't really stop them from doing so, let them talk about the time when you attended your family reunion wearing a 6.94 carat Cabochon Emerald Ring ($14,271). This ring is made from 18K white gold and there's no way they would miss out on the 15 pieces of marquise cut diamonds on it too.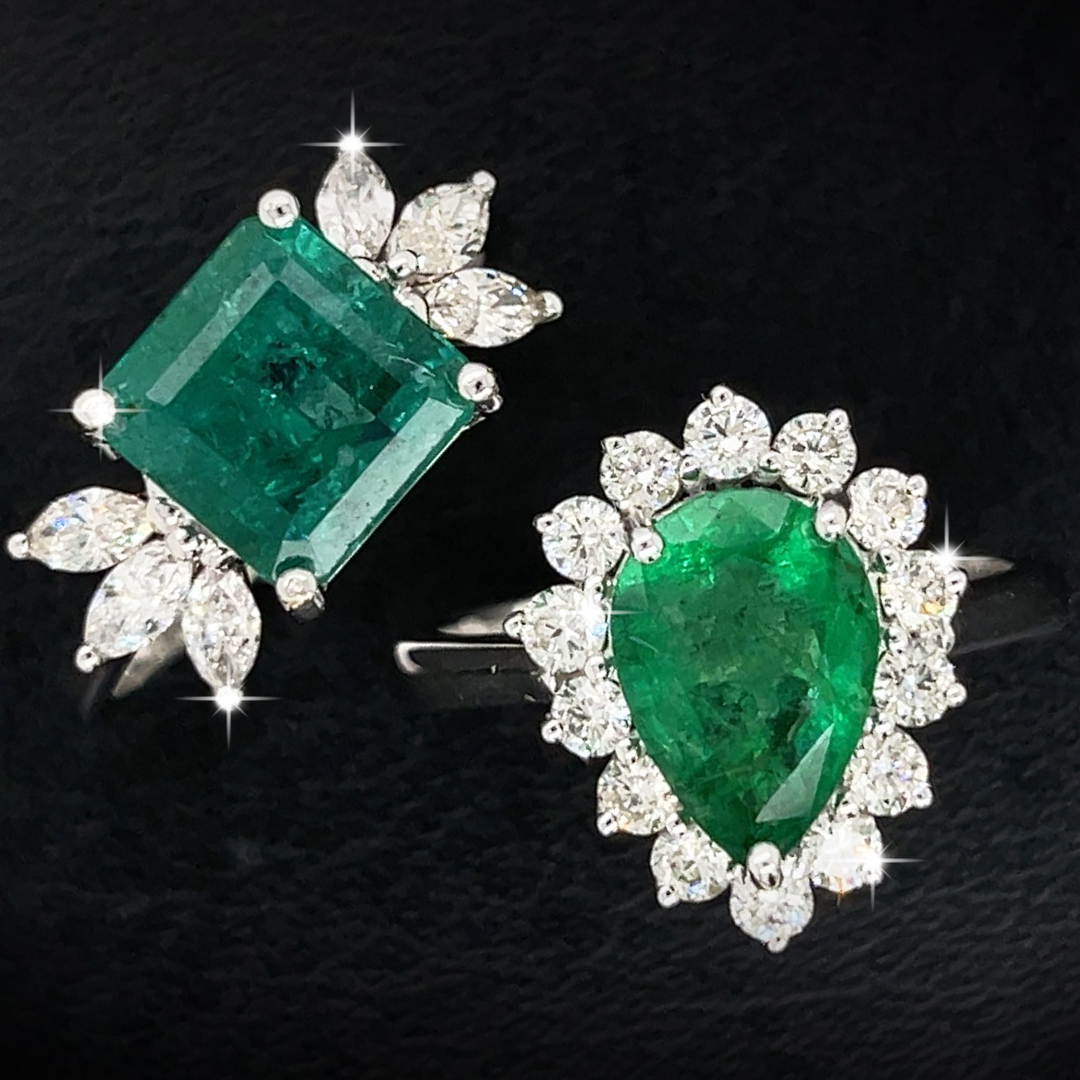 Left: Square Cut Emerald Ring
For those who want to get through a family reunion without too much attention on you, don't worry as Diamond Industries has got you covered too. This 2.73 carat Square Cut Emerald Ring ($3,781) comes with 6 pieces of marquise cut diamonds ‒ a classy jewellery piece.
4. Coloured Gems – For girls' night out at the bar
Natural Spessartine Garnet Ring
Cocktail rings are meant to attract attention thanks to their size and colours. They tend to come with a larger center stone paired with several small stones ‒ similar to thisore round cut 5.16 carat Natural Spessartine Garnet Ring with 0.52 carat diamonds ($4,690). 
Who knows – this could even be a conversation starter with that cute guy seated across the bar. 
Doll Up With Affordable Jewellery Pieces From Diamond Industries 
Diamond Industries offers a wide selection of jewellery featuring precious stones such as naturally mined diamonds, tanzanites, emeralds, and rubies. With over 5,000 pieces of exquisite jewellery available, you will be able to find one that suits both your needs and budget. 
On top of that, Diamond Industries boasts one of the largest showrooms in Asia, at approximately 8,000 square feet. Also, it houses its own in-house design outfit and production facility. 
With Diamond Industries moving to a more convenient and prominent location soon, they will also be having a relocation sale. Look out for the Double Slash Sale happening from now till the end of September 2021, with discounts more than 30%. 
For more information about Diamond Industries, check out their official website, Facebook, and Instagram. 
Showroom address: 20 Harbour Drive, PSA Vista, Ground Floor, Singapore 117612
Opening hours: 11:30am to 5pm daily
This post is brought to you by Diamond Industries. 
All images courtesy of Diamond Industries.