Dior Lifestyle Collection
Emily In Paris may have first aired on Netflix in 2020, but there's no denying that even now, the series has inspired many Singaporeans to travel to the city. However, for those who won't be visiting the French capital anytime soon, there's another way to "experience" the Parisian lifestyle. 
Enter Dior's new lifestyle collection, which includes tumblers, placemats, and pillows to zhng up your living space.    
The collection
Unlike Dior's previous lifestyle collections, this one stands out thanks to its Plan de Paris motif which features the streets of Paris. The intricately illustrated map showcases iconic places unique to the luxury brand such as the Dior Maison and Rue du Faubourg Saint-Honoré ‒ the latter is a well-known shopping street with high end designer brands.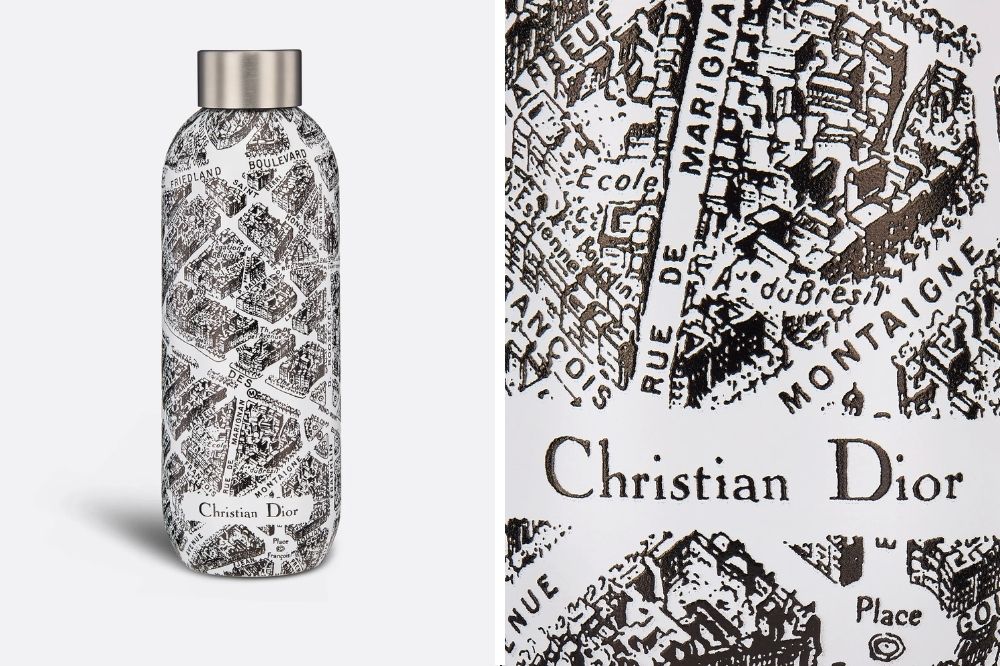 One thing that most of us tend to forget when we travel is to keep ourselves hydrated. Remind yourself to do so from time to time with this Dior Water Bottle, especially when you explore the streets of Paris.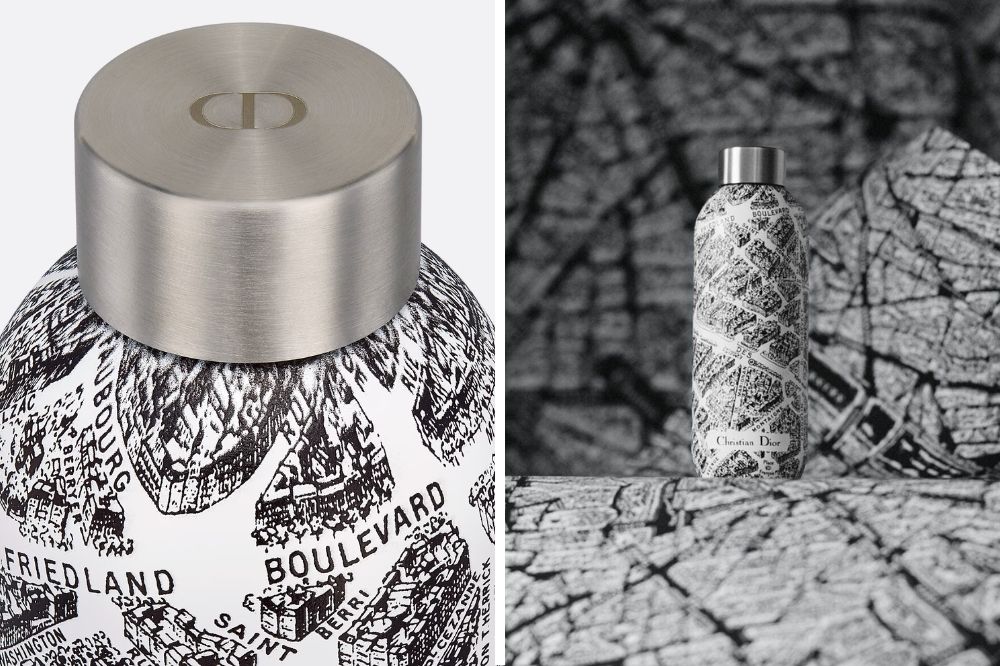 Flex your purchase when you open and close the 17oz water bottle with a metal cap that features a hard-to-miss Dior CD logo on top. Thanks to its dimensions of 22cm x 7.5cm, the water bottle is perfect for those with little storage space in their bag. 
The Dior Water Bottle retails at USD$210 (~S$283).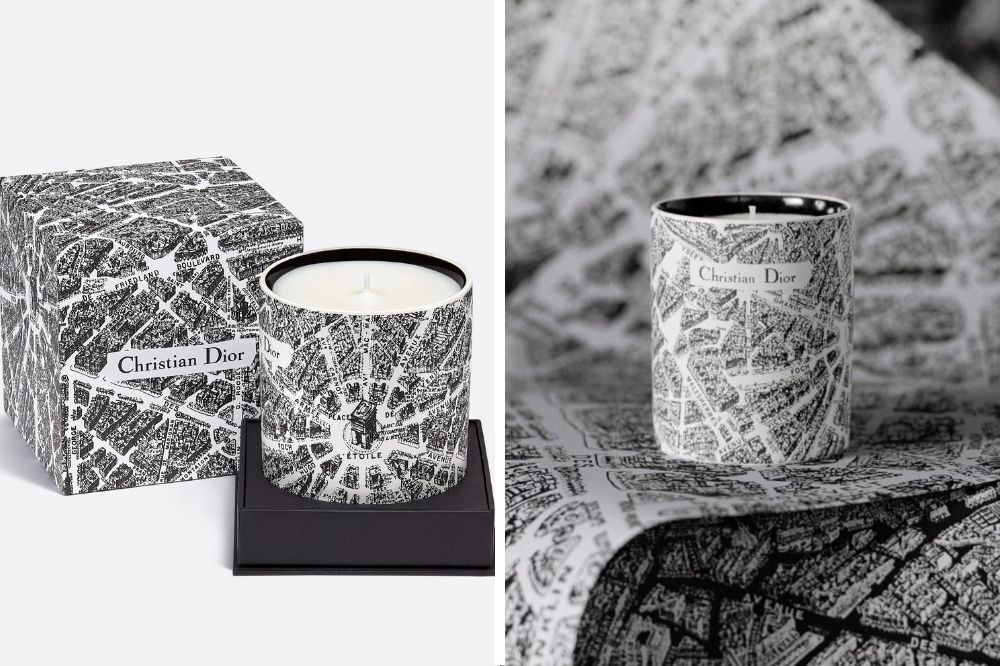 Whether you're planning to spruce up your living space or surprise a friend with a gift, this Dior Candle works as an excellent perk-me-up. 
Donned with the Plan de Paris motif on the porcelain case, the candle is made of mineral wax and a cotton wick. This means it produces minimal fumes when you light up for occasions like a romantic night with bae.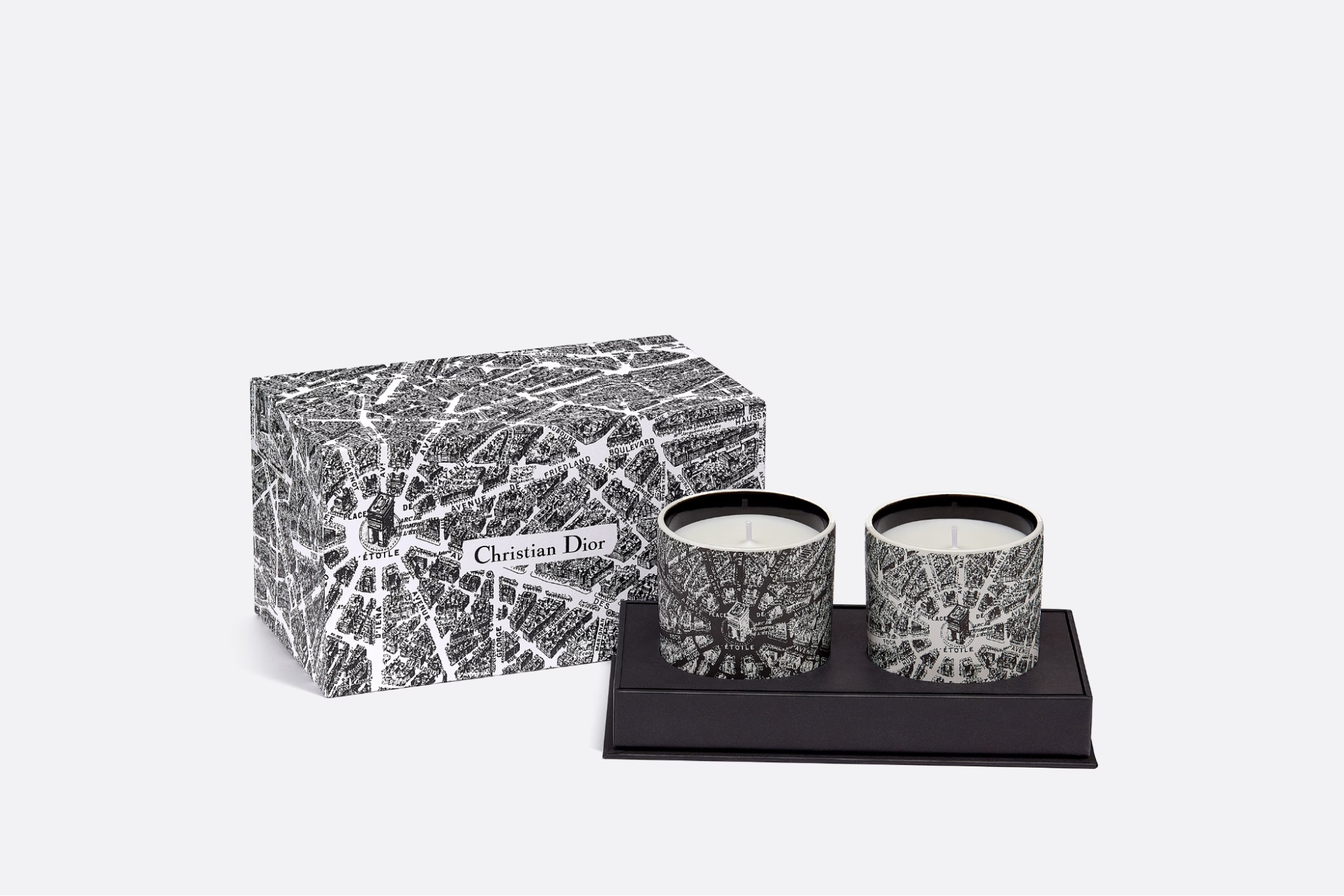 Since you can also get them as a set of two miniature candles, these candles are no doubt worthy as housewarming gifts. Unlike the individually packed candle, the set features porcelain cases in both white and black Plan de Paris motifs. 
The Dior Candle retails at USD$440 (~S$593), and the Set of Two Miniature Candles retails at USD$390 (~S$525).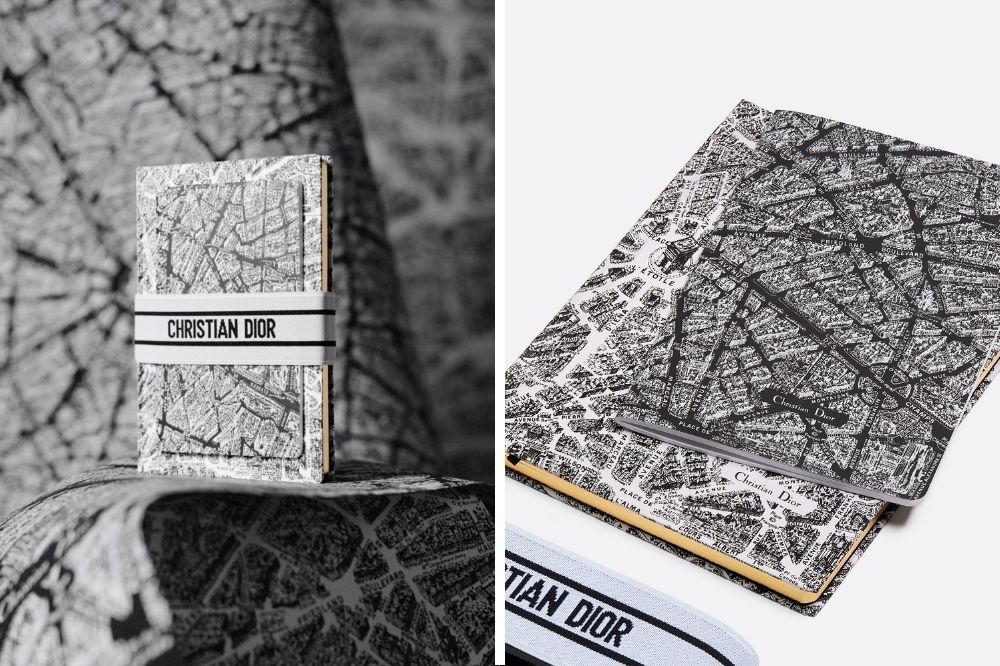 Ever since the world went digital, few of us use notebooks to keep track of schedules and pen down important details. But, if you still like it old school, add the Dior Set of Two Notebooks to your stationery collection.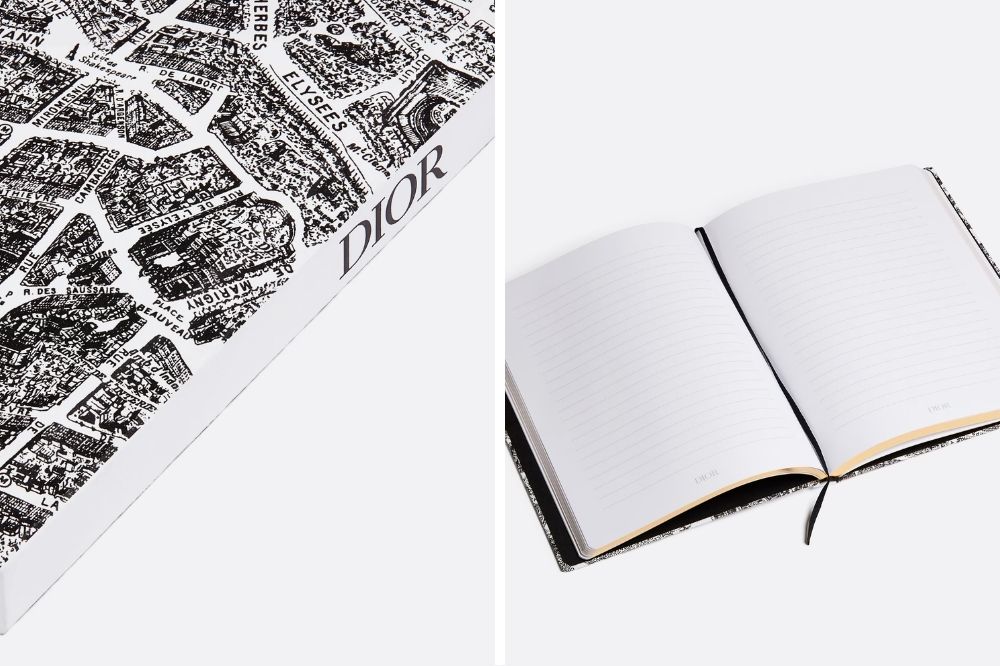 Designed with a hard cover, the large notebook comes with 144 lined pages, which is great for note-taking. On the other hand, the small notebook has 48 white pages for you to doodle and sketch your creative designs. 
The Dior Set of Two Notebooks retails at USD$180 (~S$242).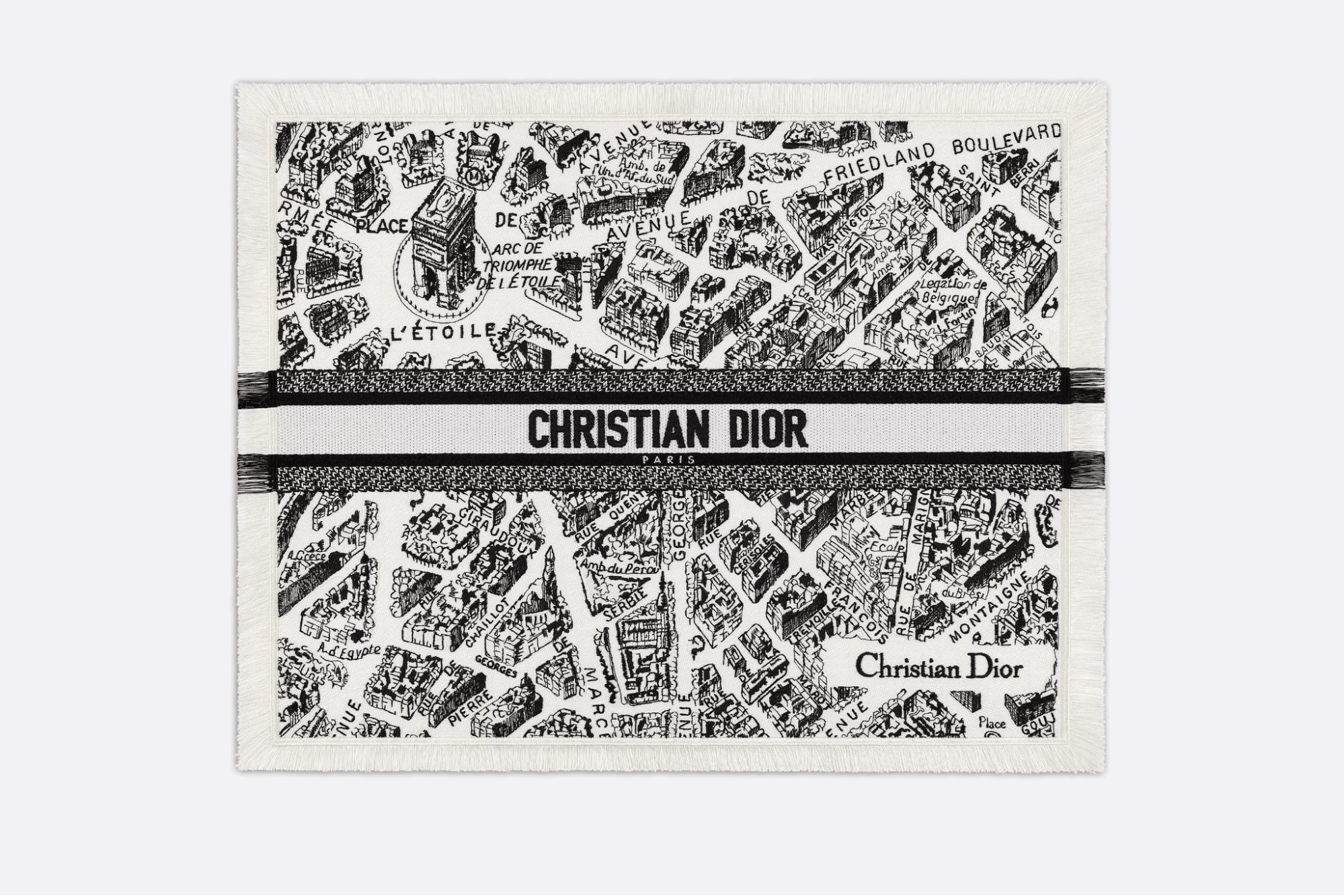 The best thing to return home to is a warm, home-cooked meal with your favourite dishes. Make your dining sesh even better when you place the Dior Placemat below your utensils.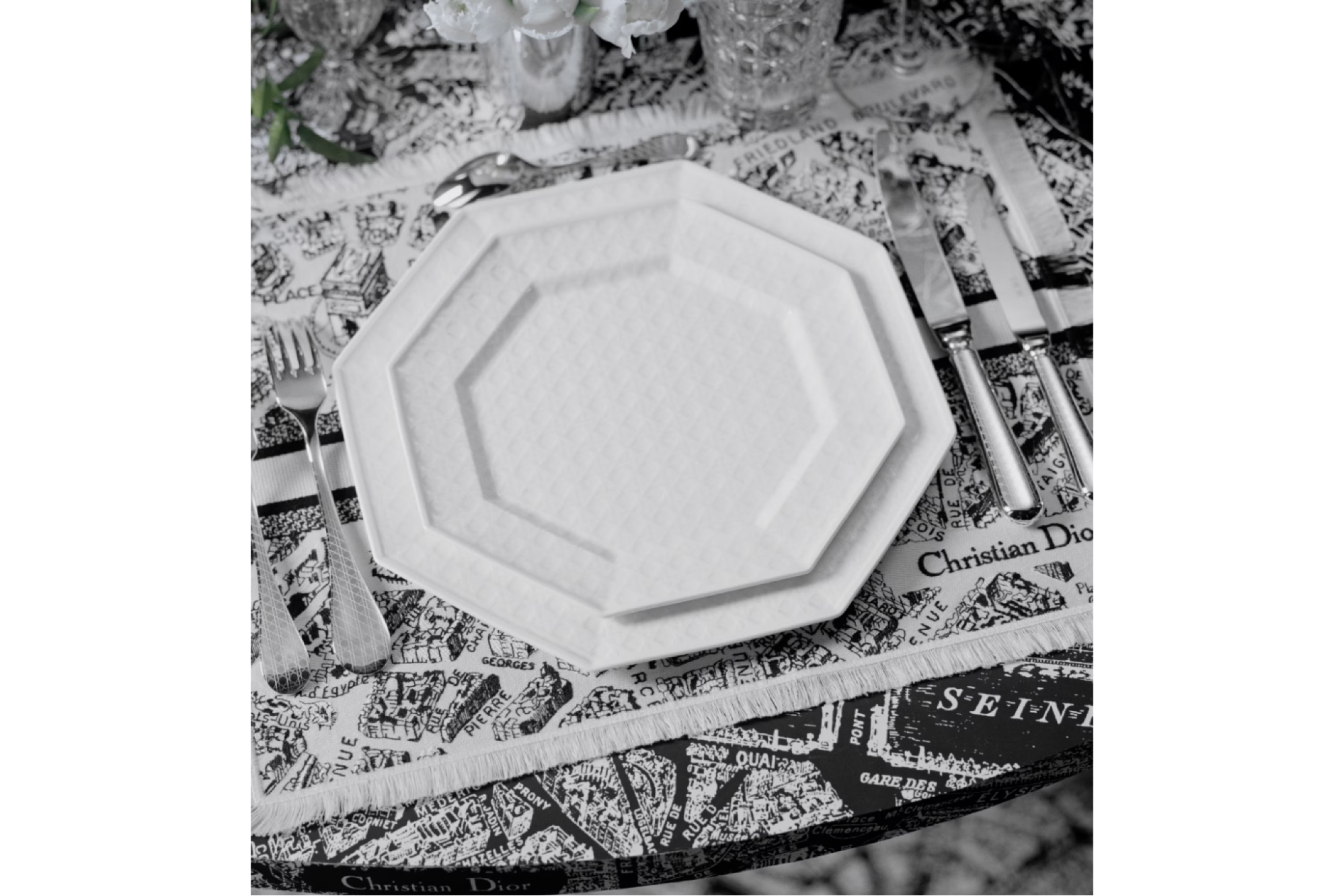 Made of 100% cotton, the placemat is surrounded by a tasseled fringe, and comes with dimensions of 45cm x 35cm. Be sure to avoid accidental food spillages since the placemat doesn't come with a cheap price tag. 
The Dior Placemat retails at USD$480 (~S$647).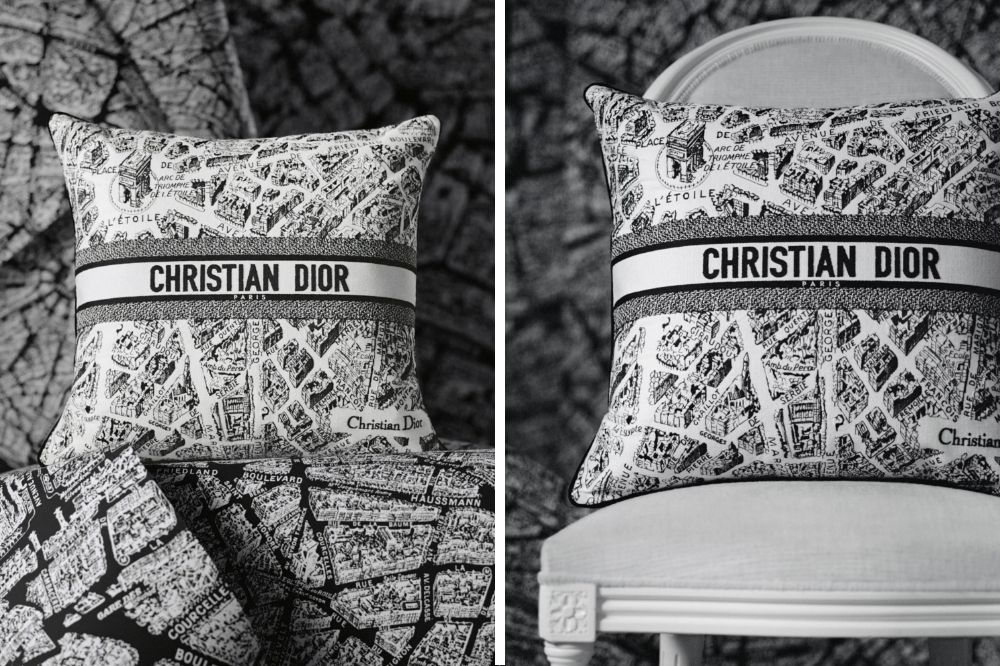 When furnishing new homes, some homeowners tend to prioritise big purchases like refrigerators and washing machines. But, if you care more about aesthetics, the Dior Square Pillow might pique your interest. 
As its name suggests, the pillow comes in dimensions of 49cm x 49cm. And similar to the aforementioned items, the Plan de Paris motifs repeat on the cushion cover.  
The Dior Square Pillow retails at USD$1,250 (~S$1,686). 
Live Like A Tai Tai With The Dior's New Lifestyle Collection
If you've always wanted to own something from Dior, here's the chance to do so with their new lifestyle collection that features the Plan de Paris motif. Currently, the collection is not available in Singapore, so interested folks might have to look for freight forwarding services that ship to our Little Red Dot.
In the meantime, check out these vibrant Starbucks crossbody bags. 
All images courtesy of Dior.
Also read: 
New Balance Has A New Full-Grey Apparel Collection For Comfy Dress-Down Days, Features K-pop Singer IU