Discreet Sex Toys In Singapore
I've long wanted to invest in an adult toy or two to keep me company (cum-pany?) throughout those dreaded but inevitable dick droughts. But like many Singaporeans in their mid-20s, I still live with my parents. And the last thing I want is for my beloved family to stumble upon a giant plastic schlong just chillin' on my bedside table.
In the interest of research, I took it upon myself to suss out 9 discreet sex toys for women that nobody would even think to suspect. From cutesy ice cream cones and rubber duckies to a sleek and fashion-forward necklace, feel free to leave these sex toys strewn around your bedroom without a shred of paranoia.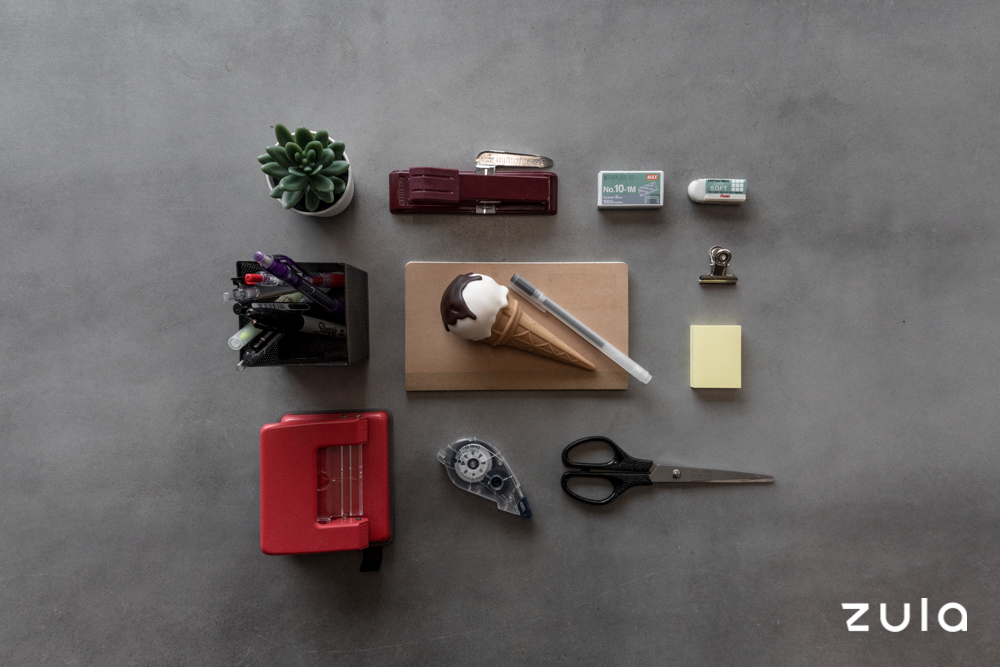 First impressions: As someone with a soft spot for kawaii stationery, this adorable ice cream cone toy is right up my alley. Plus, the button to activate the vibrator is so well-hidden that you could get away with leaving it anywhere. The most judgement you'd receive would probably be from people who are against spending money on "useless cutesy items". Little do they know…
How it felt: Unlike most toys I've tried, which have a pretty straightforward placement of the vibration source and contact point, the entire ice cream cone can be used according to personal preference. Believe me, I was experimenting with every inch, from the skinny cone tip to the broad ice cream scoop. Each position offered a varied sensation and I was delighted by the creative choose-your-own adventure process.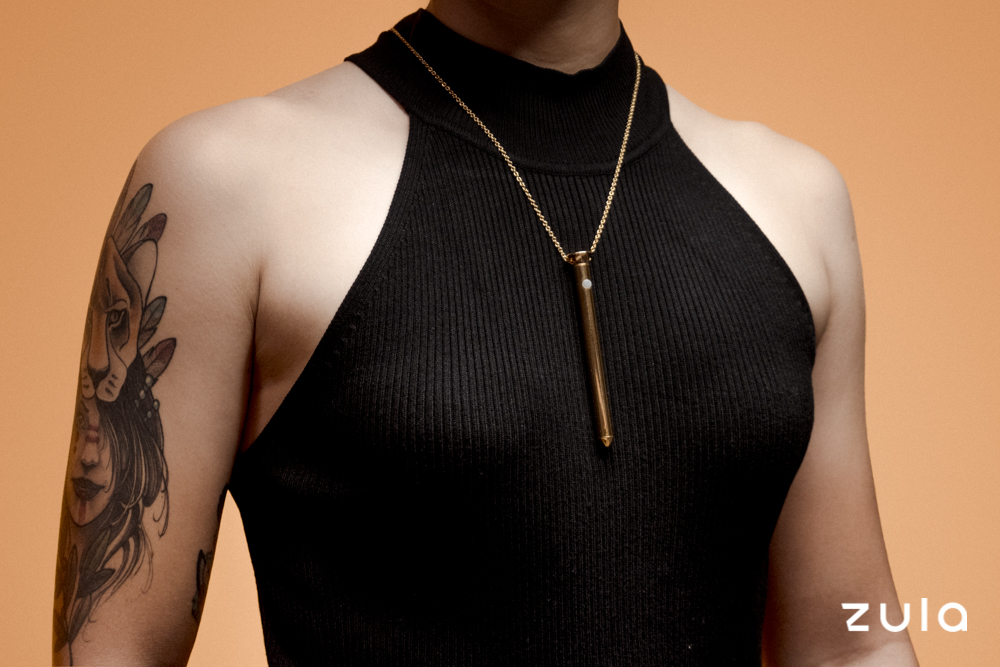 First impressions: A gorgeous piece of jewellery. A stunning accessory to complement any outfit. A statement pendant that wouldn't look out of place on a runway. Wait, what? It VIBRATES??! *shook*
How it felt: I'll be honest, I had low expectations of the function as I was already completely sold on the form. Once I clicked the tiny button on the back, however, hoo boy… The vibrations are strong as all hell, making me seriously question the mechanics behind how such a slim device could be so power-packed. Also, a vibrator you can wear out in the open? Groundbreaking, truly.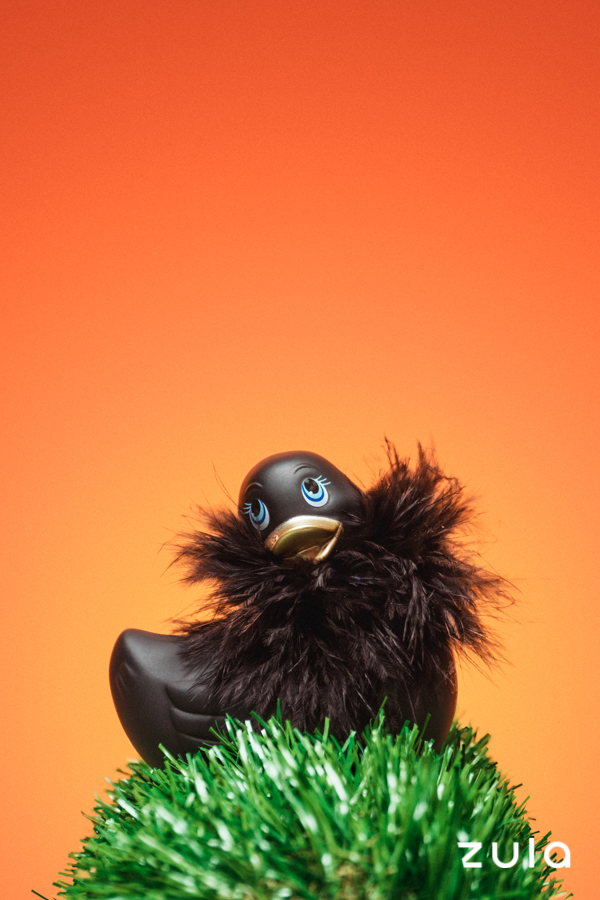 First impressions: In alluring black and gold with a sassy feather boa to boot, this rubber duck is clearly a glowed-up AND grown-up version of the squeaky-clean yellow variety we're used to seeing on Sesame Street. That's not to say you can't use it as a bathtub companion, 'cause this dark ducky darling is waterproof and ready for some wet and wild adventures.
How it felt: Getting used to the unconventional shape was tricky initially, but the versatility made me realise that this was an MVP I wouldn't get bored of any time soon. Each use gave me a chance to explore different placements—from using the duck mouth to target specific regions, to an advanced position of riding the top of the body while the back of the head stimulates the clit.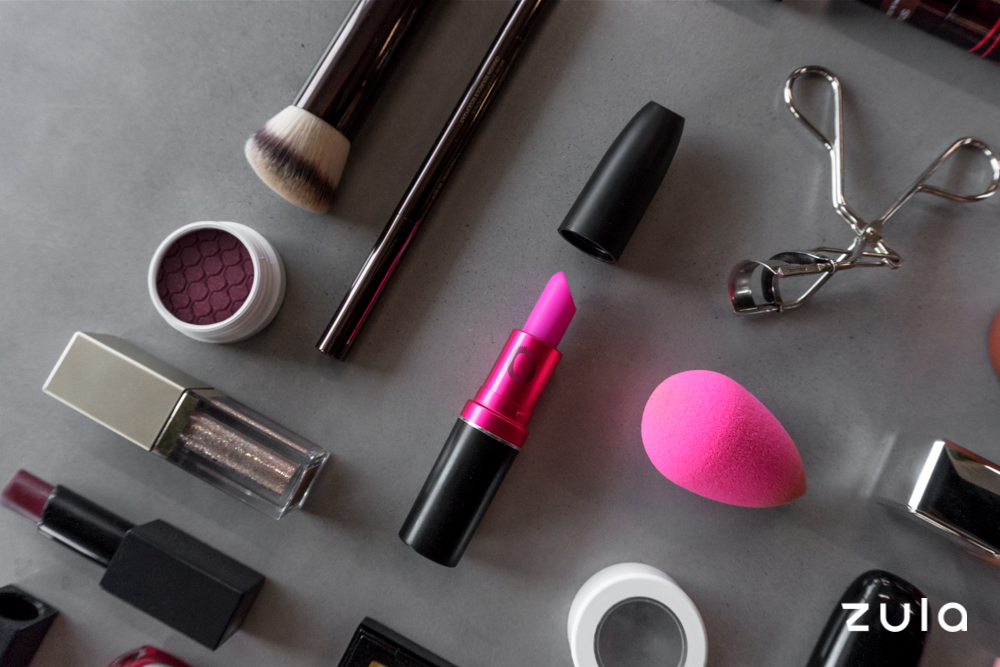 First impressions: I love that this vibrator is so tiny and well-disguised. You could slip it right into your purse amidst actual lippies and onlookers would be none the wiser!
In fact, popping the cover off simply reveals an innocent pink silicone tip, which makes the overall look similar to the makeup toy sets we used to play pretend with.
How it felt: It's small, but formidable. The vibration goes up to 3 different intensities, complete with a multi-pulse "tease" mode. Even level 1 was adequate for my delicate regions, so I can only imagine working my way up to rip-roaring orgasms over time.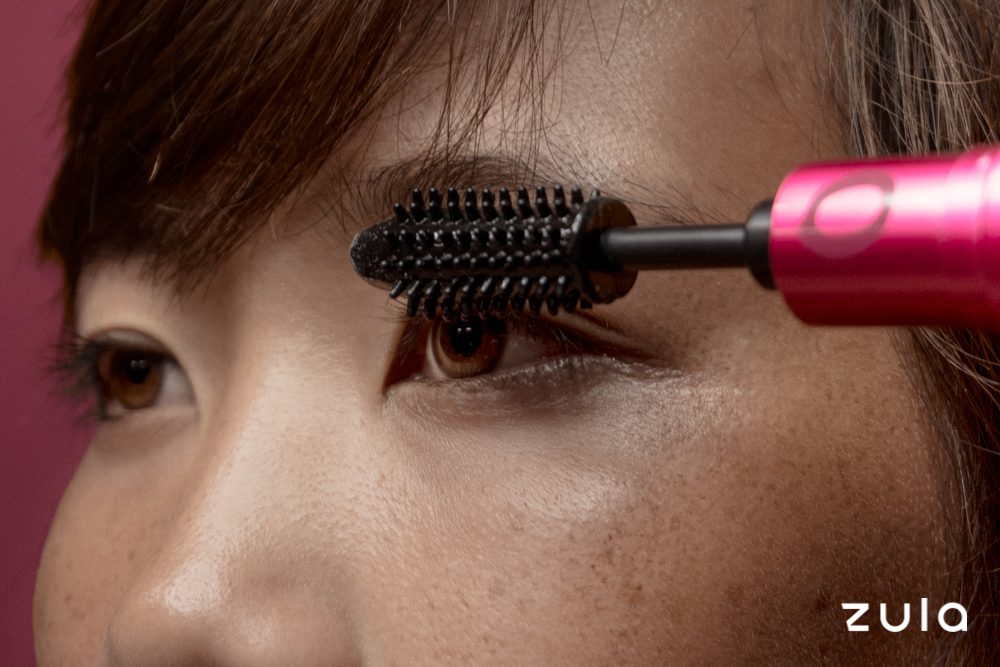 First impressions: Similar to the lipstick above, this vibrator is packaged as a highly discreet plain black mascara wand. Hidden within lies quite the delight, though. The "brush" is a soft tip dotted with teensy silicone protrusions. No doubt concentrating the vibrations into one area and creating microscopic tingles will send shivers down your spine.
How it felt: Unlike blunt-tip vibrators with broader points of contact, the concentrated mascara tip amplified every tingly tremor tenfold. To paint a picture for you… this isn't one of those vibrators you find yourself grinding into. Instead, you'll be jerking away periodically 'cause of how joyously unbearable the pleasure is.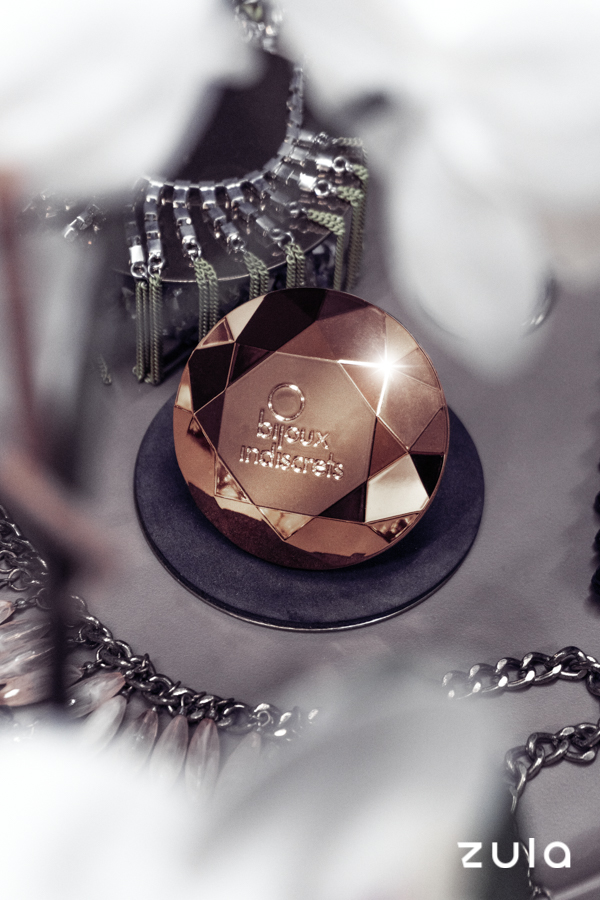 First impressions: This jewel-shaped hunk is fit for royalty and will have you feeling like the queen you are. Given its shiny multi-faceted design, you could chuck it into your accessories drawer or even display it proudly as an adornment piece. Be prepared to stifle some giggles every time a visitor says, "Wow I love your decor!"
How it felt: Unassuming as it may appear, this mighty machine boasts 7 different modes. The first 3 are varying strengths of a basic sustained vibration, followed by 4 varieties of pulses and my personal favourite—a cycle of gentle tickles slowly building up to a ferocious quiver, then back to light and delicate once more.
7. LELO ORA 2 ($482.10 in Deep Rose, $390.60 in Black)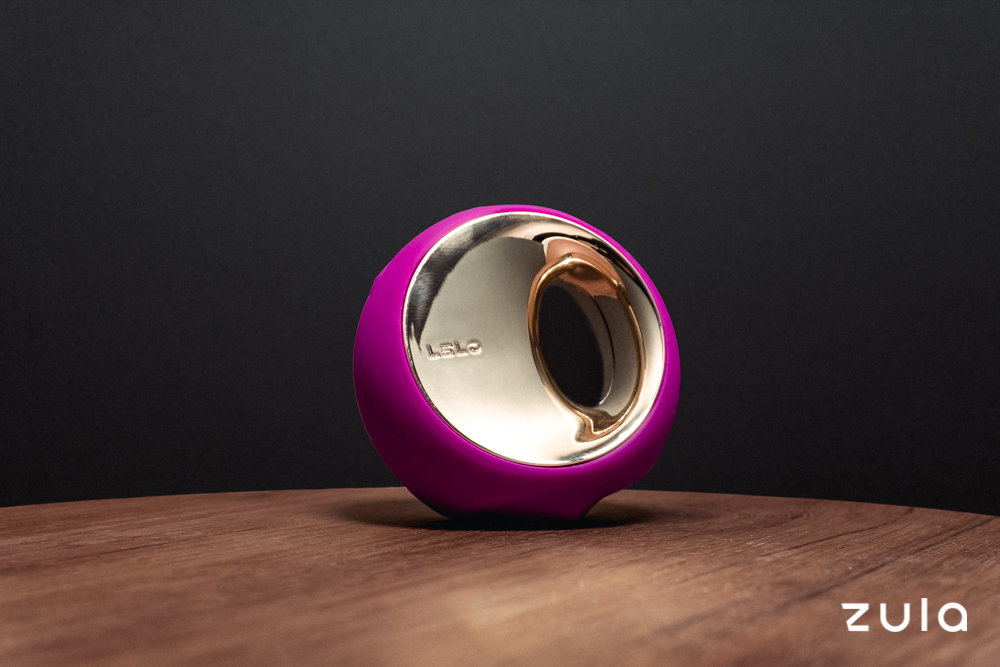 First impressions: At first, I was sceptical of this toy's claims of being "the world's most intelligent oral sex simulator". That aside, I was immediately fond of its design and was confident of being able to tuck it next to my portable speaker and other similarly-sized gadgets without arousing much suspicion.
How it felt: What I initially thought was just a stationary nub helping to aim the vibrations is actually a moving protrusion that swirls around, akin to a strong tongue lovingly flicking your bean. What more can I say, other than that it was complete and utter bliss?
I'm also super impressed by the technology. Its intuitive "SenseTouch" function activates upon skin contact to up the vibration intensity accordingly. Not quite the same as a living breathing human tongue, but certainly as good as it gets.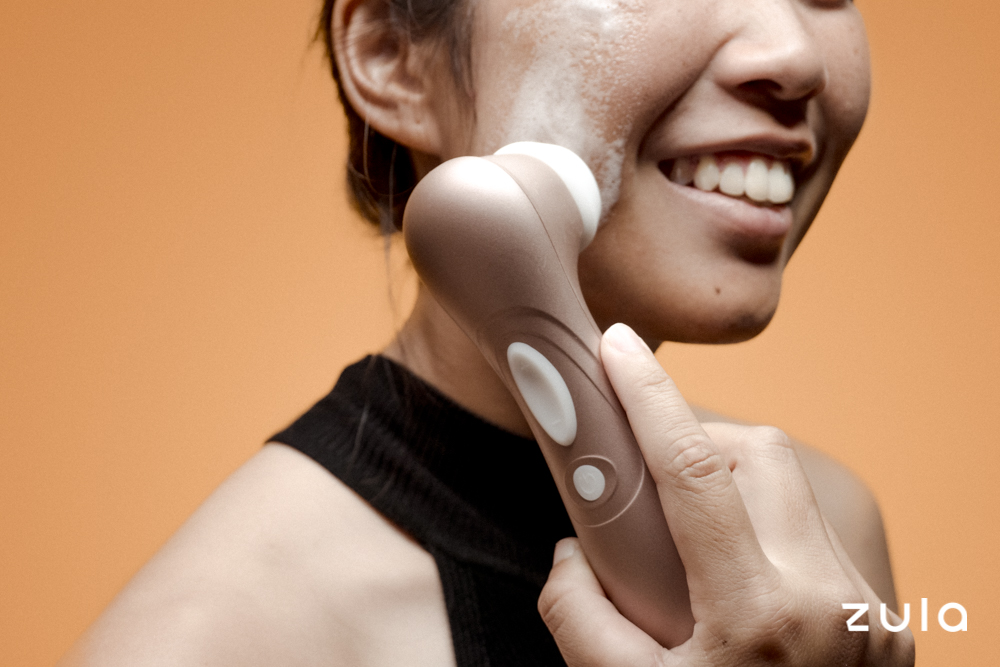 First impressions: True story: I was toting the box around in town and my gal pal caught one glimpse of the image on the packaging before exclaiming, "Eh you bought the Clarisonic facial cleanser thing?" And that, my friend, is all you need to know about the discretion factor of this magnificent device.
How it felt: The ring-shaped head threw me off at first, but now that I've experienced the magic of a "pressure wave stimulation", I'll "Never Be the Same", as Camila Cabello would say. Veering away from direct contact vibrations, the ring actually fits snugly around your clitoral region without pressing against the clit itself. Flip the switch and toggle between 10 different modes, as the enclosed pressure vacuum throbs your delicates to the point of ultimate climax.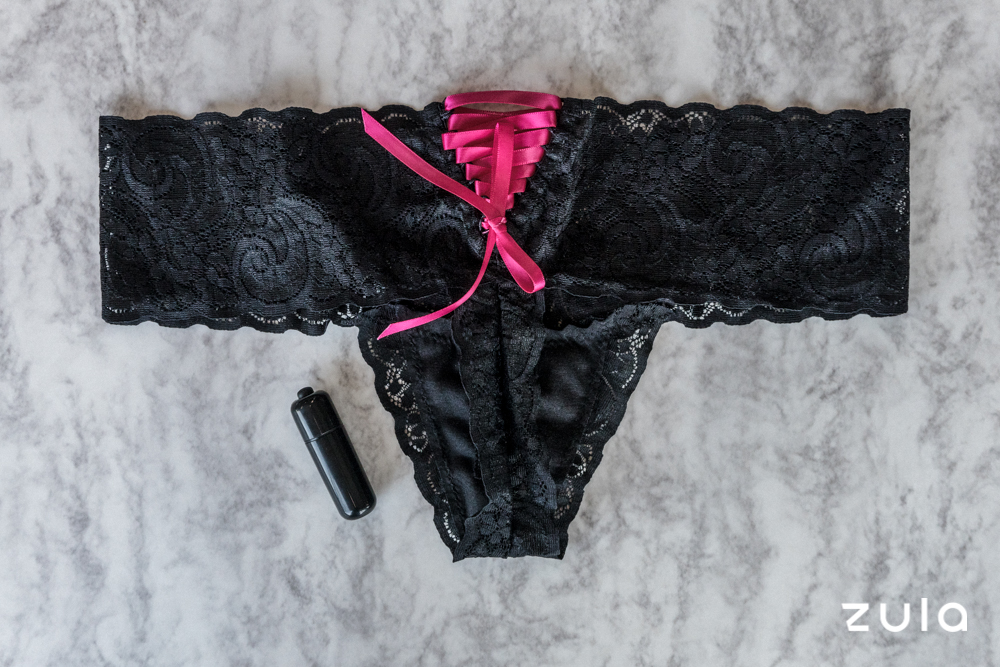 First impressions: First things first, the design is actually sophisticated and downright stylish. I had my qualms about purchasing lingerie that's meant to double up as a sex toy, fearing that it'd look super gaudy and unwearable outside of the bedroom. But this is such a pretty pair of panties that I'd totally rock out and about, with or without the hidden bullet vibrator. *wink*
How it felt: Another vibrator that's small in size but big on intensity, the bullet slides into a hidden pocket on the underwear's crotch area. My two main priorities were the security and concealment factor; ain't nobody wants a vibrator plopping out halfway, nor is a huge unidentifiable bulge what I'm after. Thankfully, it ticked both boxes and I'm now geared up to have freaky fun times whenever, wherever.
Discreet Sex Toys From CherryAffairs
All the above gadgets are from CherryAffairs and—bless its soul— apart from offering discreet yet effective sex toys, the package delivery also arrived inconspicuous as can be.
Without even getting into the secrecy of stashing away your adult toys at home, the first hurdle is getting hold of your purchased goods without awkwardly averting the mailman's gaze as he hands you a penis-shaped parcel emblazoned with the words "SEX TOY" next to your full name.
CherryAffairs' multitude of delivery and self-collection options let you choose something that fits your preference and convenience. It can even arrange for a hotel delivery so you can receive a snazzy plaything ahead of your vacation romp.
As a sweet bonus, CherryAffairs is having an ongoing promotion. From now until 16 June, you can enjoy up to 10% off your entire order and 27% off the Mega Sale Collection. All the more reason to have a good ol' self-love session!
This post is brought to you by CherryAffairs.
Photography by Sebastian Tan