Aesthetic Sex Toys  
Finding the right sex toys to spice up your self-care sessions is like swiping for a dick appointment on Tinder. It may look great in pictures, but you won't know how it's going to perform until it shows up at your doorstep.
Well, we've done the leg work on your behalf so you don't have to splurge on multiple toys only to find out they're style over substance. We texted our girlfriends, polled our colleagues and trawled through the interwebs to come up with a trusted list of recommendations. To our surprise, almost all the sex toy recs we gathered turned out to be vibrators.
After that, we looked up each device and sifted through countless reviews online to see if they left their customers satisfied. From discreet sex toys that double up as jewellery to ones that look like dessert, here are 10 aesthetic sex toys on the market right now, ranked from best to worst.
1. Honey Birdette Venus (~S$247.66)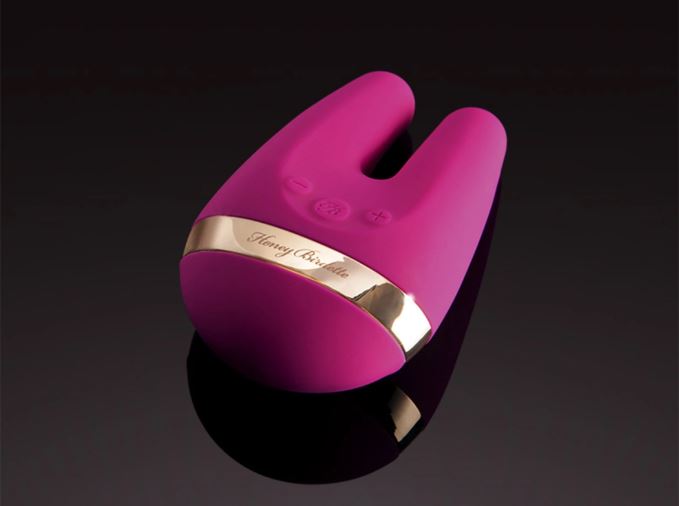 What it is: A rechargeable, waterproof vibrator that's made with body-safe silicone. It comes in an extravagant black/gold and a lavish purple/gold.
Pros: Though it looks like a palm-sized bunny, its ears allow for good vibrations on both sides of the clit. The adorable Venus vibrator comes packaged in a luxurious velvet bag and has 5 settings for intense vibes.
A colleague said, "You can use it in the shower because the charging point is fully concealed. It's ergonomically designed for your hands, so it's easy to use." She added that it's an incredibly silent toy too, perfect in situations that call for a little discretion.
Cons: At ~S$247.66, Honey Birdette's Venus comes at a pretty penny. But since it hits the spot and is one of the most aesthetic sex toys we've come across, we're placing this toy first on our list.
Rating: 9/10
Where to buy: Honey Birdette
2. Palma Vibrator Ring (~S$174.35)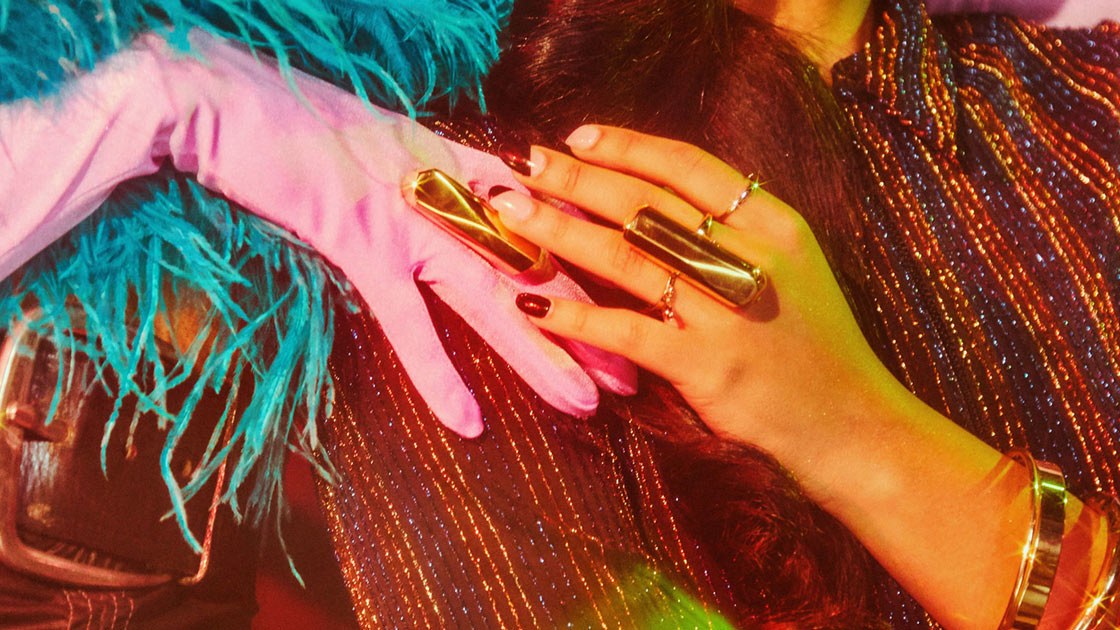 What it is: A waterproof vibrator ring that's made with surgical stainless steel. It comes in silver and 18k gold.
Pros: This vibrator is chic enough to take out to dinner. It features 3 speeds and 2 customisable modes that let you create vibration patterns with finger-tapping motions. It comes with a magnetic USB charging dock that will look stylish on your vanity too.
"There are a lot of different angles for just the right touch. The motion sensor is pretty neat and it responds well to slight movement. It cleans easily, holds a charge for a while, and stores away nicely," one reviewer praised.
Cons: A few customers found it difficult to operate the charging station. For some, it felt a bit heavy on the finger too.
Rating: 8/10
Where to buy: Unbound Babes
3. Smile Makers – The Tennis Coach ($64.95)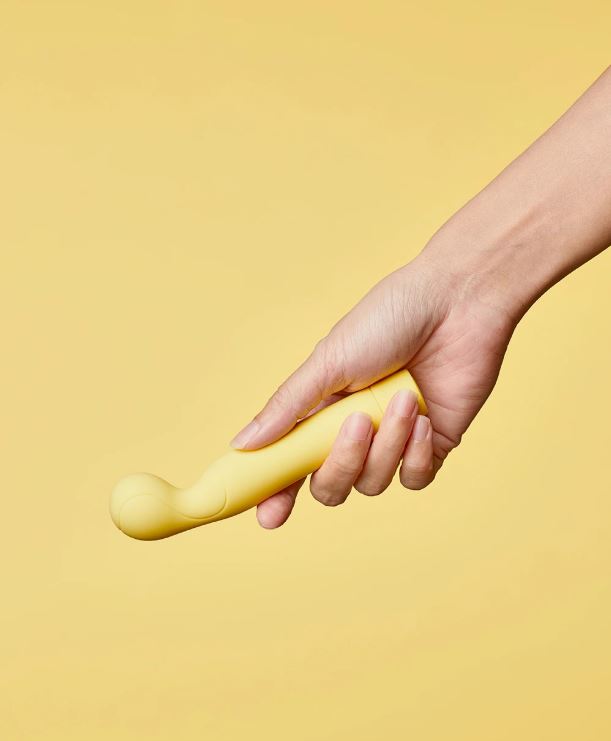 What it is: With a cute ball-shaped head and a sunny yellow shade, this vibrator is ergonomically designed to stimulate both your G-spot and clitoris.
Pros: For clitoral stimulation, The Tennis Coach has 4 speeds and one pulsation mode. One satisfied customer said, "It could also be used anally. Nice to see something body-safe and gender neutral."
Sex shops can be intimidating for some, so the fact that Smile Makers is sold in Watsons and Guardian stores is a huge plus. You can stroll in and pick up a vibrator if you're feeling frisky.
Cons: When inserted internally, it doesn't perform quite as well. One reviewer commented, "This tennis coach is on the short, skinny side, so it didn't do much for me."
Rating: 7.5/10
Where to buy: Guardian, Lazada, The Wyld Shop, Watsons
4. Crave Vesper Vibrator Necklace (From $153)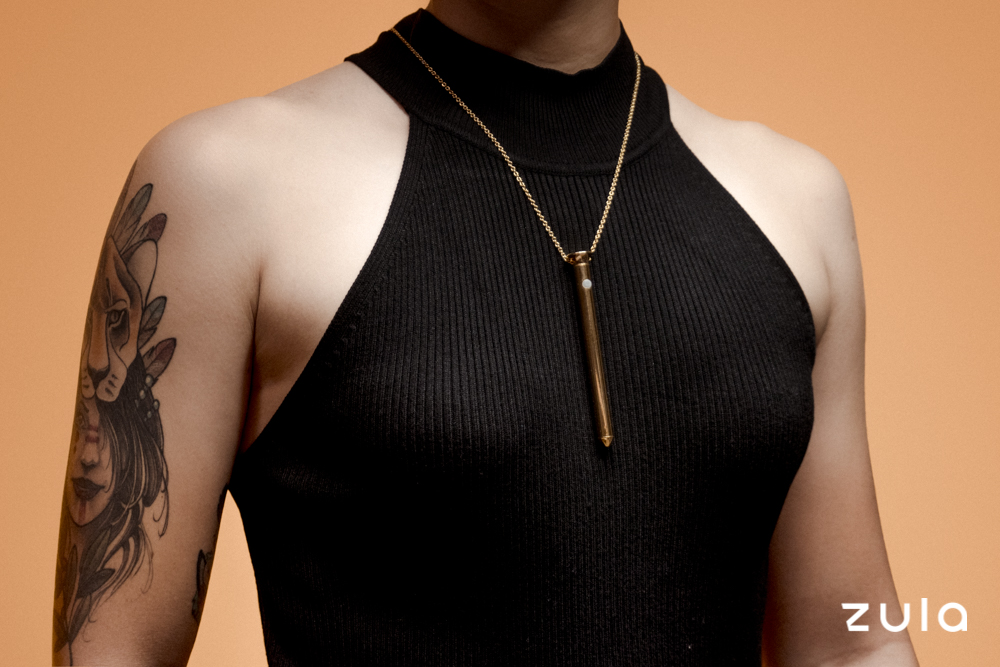 What it is: A sleek, waterproof vibrator necklace that's made of stainless steel. It comes in silver, gold and rose gold.
Pros: The Vesper Vibrator looks like something a secret agent would wear around her neck. The inconspicuous device has a small round button on its stem that turns the vibrator on. It's small and thin, so it works best for clitoral stimulation with its 4 vibration speeds and 2 modes.
A customer said, "For such a compact [vibrator], it embodies the phrase 'packs a punch'. The first setting is already powerful enough, the second and third settings are basically turbo and mach 5."
Cons: When left unused, the rechargeable battery in the necklace can stop working. Another reviewer said, "My only gripe is that the top can start to loosen itself during the day while wearing it."
Rating: 7/10
Where to buy: CherryAffairs, Lazada, Shopee
5. Sweet Vibrations TuLips (~S$61.29)
What it is: Shaped like a tulip, this waterproof vibrator is designed to stimulate the entire clitoris. It comes in 3 modern colours: mint, pink and raspberry.
Pros: Don't be fooled by its size. This quiet, small vibrator has 10 settings and 5 intensity levels to pleasure you. The soft folds at the tip of the vibrator stimulate the tip of the clit while it rumbles to arouse the rest of the clitoris beneath.
"The toy is rigid, but the tip is a bit softer which makes it nice and comfortable to use. It's also easy to hold during use and it never gives me any discomfort, even when I use it for longer sessions," one reviewer assured.
Cons: If you need intense stimulation to bring you to an orgasm, this device might not be for you. A customer commented, "The highest setting isn't that high. It's not too far off the mark, mind you, but I was expecting something seriously intense based on the reviews."
Rating: 6.5/10
Where to buy: Sweet Vibrations
Also read:
Koala-Themed Dildo Raising Funds For Bushfire Relief Efforts Lets You Do Your Part For Australia Too
6. Tenga Iroha Sakura (From $118)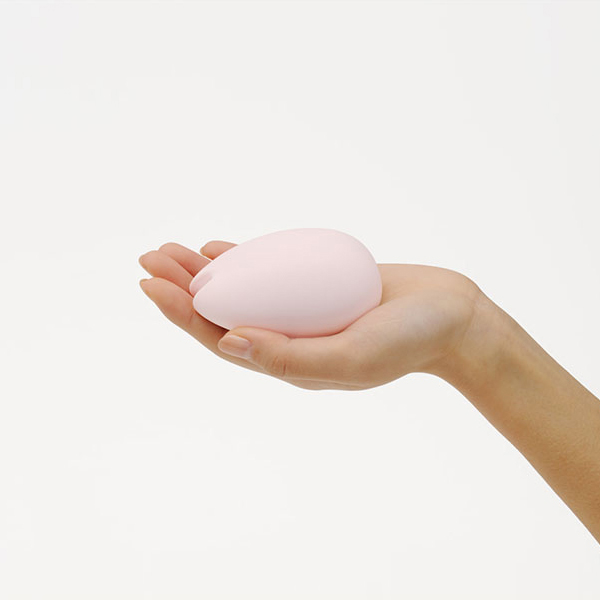 What it is: A pastel pink silicone vibrator for the clit that doubles up as a body massager.
Pros: This vibrator looks more like a yummy mochi than a sex toy, so it's no wonder why it ended up on our list of aesthetic sex toys. The tiny indented tip lets you tease particular areas of your body. It has 3 speeds and a pulsating mode to help you reach nirvana.
One reviewer said, "The sakura is absolutely adorable and just as squishy as I was hoping. Despite its softness, it's pretty powerful and works for me no matter which area or settings I'm using."
Cons: While Tenga's Iroha Sakura is water-resistant, it isn't waterproof, so it can't come with you to the tub. Customers say the vibrator doesn't have a long battery life either.
Rating: 6/10
Where to buy: CherryAffairs, Lazada, Love Love Notes, Maison Mika, Watsons
7. Je Joue MiMi Soft (From ~S$129.36)
What it is: An egg-shaped vibrator that's made from body-safe silicone. It comes in 3 colours: fuchsia, black and purple.
Pros: At first glance, the MiMi Soft can be mistaken for a makeup sponge. It fits nicely into the palm of your hand and is stealthy enough to travel with. You can play with its variety of vibration speeds and patterns.
A reviewer said, "The five different strengths are nice to have, I don't think we've gone beyond three yet. Quality seems top notch." It can be fully submerged in water too, so you can take it into the shower to unwind after a long day.
Cons: Sadly, the MiMi Soft isn't a quiet toy. "It is as loud as an electric razor and cannot be used in a place that requires discretion," a customer noted.
Rating: 5/10
Where to buy: CherryAffairs, The Pleasure Chest
8. Dame Eva II Hands-Free Vibrator (~S$183.92)
What it is: A tiny vibrator with extendable arms that holds itself in your vulva to stimulate your clit during penetrative sex. It comes in 2 millennial-friendly shades: Quartz, a baby pink; and Fir, a forest green.
Pros: For those who like clitoral stimulation during penetrative sex (um, who doesn't?), try the Eva II. The small beetle-like toy has wings you can tuck into your labia, leaving your hands free to focus on love-making.
Despite a slight learning curve, most couples have found the Eva II a pleasure to use. "If you are unable to have orgasms from sex, this product will change your entire experience. I can have several in a row now," one woman claimed.
Cons: "When I want stronger vibrations, the noise gets too loud and distracts from the mood," a customer said. The Eva II may not fit all body types too. A reviewer commented, "Decent strength in vibration, although the 'arms' are a little wide for my smaller body."
Rating: 4/10
Where to buy: Cult Beauty, Dame
9. The Screaming O Vibrating Lipstick (From ~S$21.48)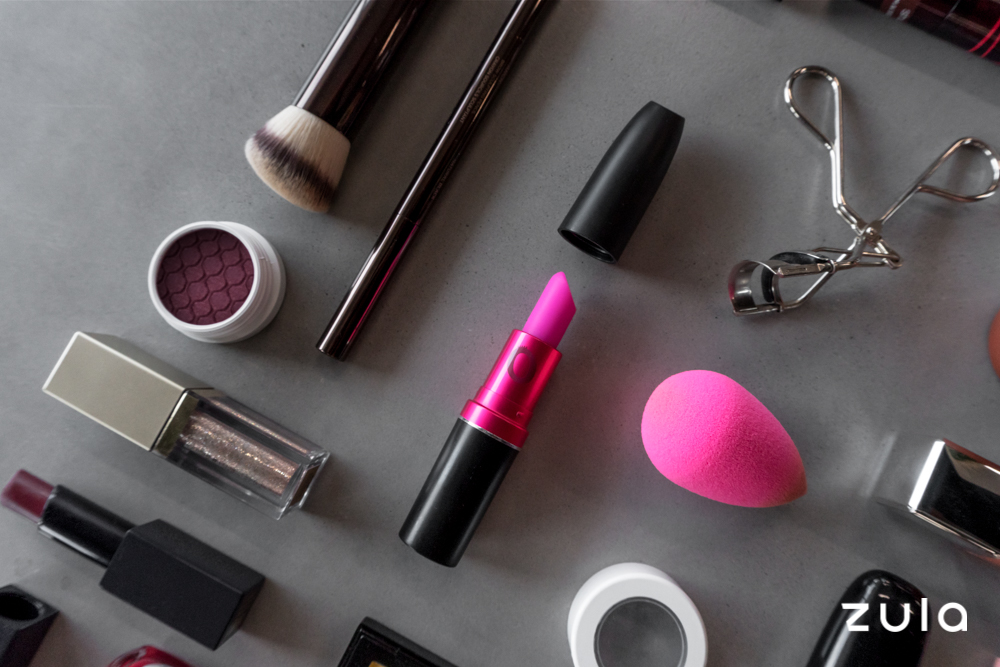 What it is: A waterproof vibrator in the form of a lipstick. It has a soft, silicone tip that's gentle on the clit.
Pros: "I really like how discreet it is. I can put it on my dresser table and no one suspects anything," a colleague told me. Apart from being incredibly low-key when stowed in your purse, the vibrator also has 3 speeds and a multi-pulse mode to tease you to a climax.
Cons: Some reviewers have noted that the vibration modes are either too mild or too intense. A customer found the battery set-up complicated too, which could totally ruin your mood to rub one out.
Rating: 3/10
Where to buy: Amazon, CherryAffairs, Shopee
10. Lelo Ora 2 (From ~S$230)
What it is: A waterproof vibrator that uses a rotating and vibrating nub to mimic tongue flicks.
Pros: An ungraded version of the Lelo Ora, the Ora 2 has 10 adjustable simulation modes and a scroll button to increase or decrease the intensity easily. It's completely waterproof too, so you can use it during a bath or shower.
"This version has a bigger 'tongue' and I think that is the best improvement. It does not take a lot of time to feel great sensations and visit the land of bliss," a customer raved. This opulent oral sex stimulator sits pretty on your bookshelf when not in use too.
Cons: Unfortunately for some, the Lelo Ora 2 failed to deliver as an oral sex simulator. "What is supposed to be a tongue is a small nub," one reviewer shared. "You can barely feel the "tongue" especially when the vibrations are on," said another.
Priced from ~S$230, we can't help but clock the Lelo Ora 2 in at 10th place.
Rating: 2/10
Where to buy: CherryAffairs, Horny.sg, Pink Lifestyle
Aesthetic Sex Toys From Online Stores, Ranked From Best To Worst
From varying intensities and noise levels to different materials and price points, aesthetic sex toys aren't a one-size-fits-all. We hope you find one from our guide that tickles your fancy.
Also read:
9 Discreet Sex Toys For Women Including Vibrating Panties, Lipsticks And Necklaces