Disney Christmas Ornaments
Singaporeans' kiasu attitude applies to almost every situation, even when it comes to festive shopping. While it's still early November, chances are you're already dreaming up your Secret Santa wish list.
For those who love all things cute and nostalgic, Disney has new ornaments that feature characters like Mickey, Winnie the Pooh and various Disney princesses. 
Disney princesses
Growing up, Disney princesses are the role models for many young girls as they taught them many positive traits like being courageous, gracious and helpful.
Among the many Disney princesses ornaments, you'll find Snow White talking to the animals, Belle smiling while holding a basket, and Cinderella trying out her glass slipper.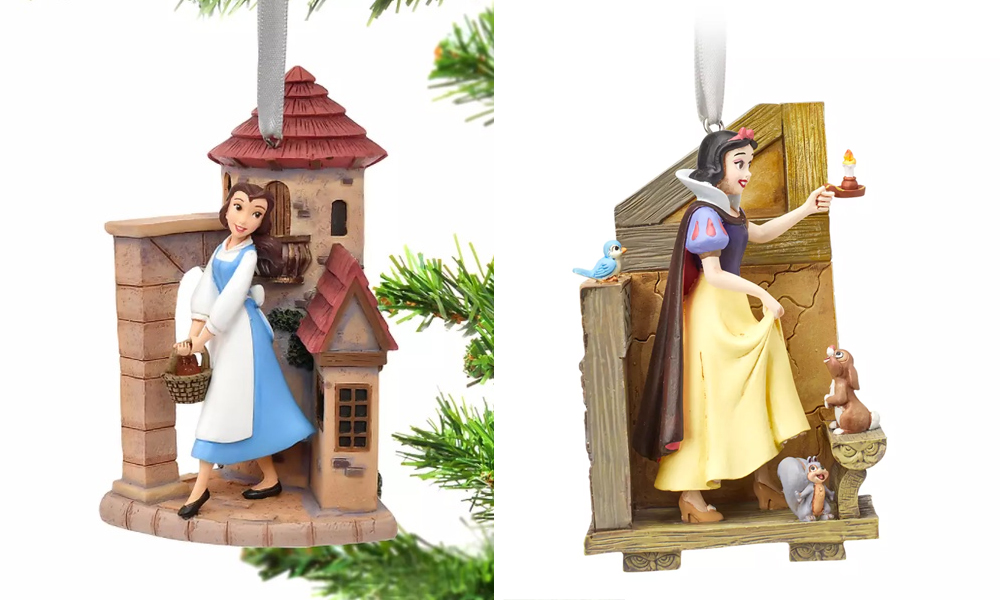 As each of these Disney princesses ornaments comes with a ribbon on top, you can hang them easily on your Christmas tree for a magical touch. 
Star Wars
Hardcore fans of Star Wars would have likely already familiarised themselves with The Mandalorian.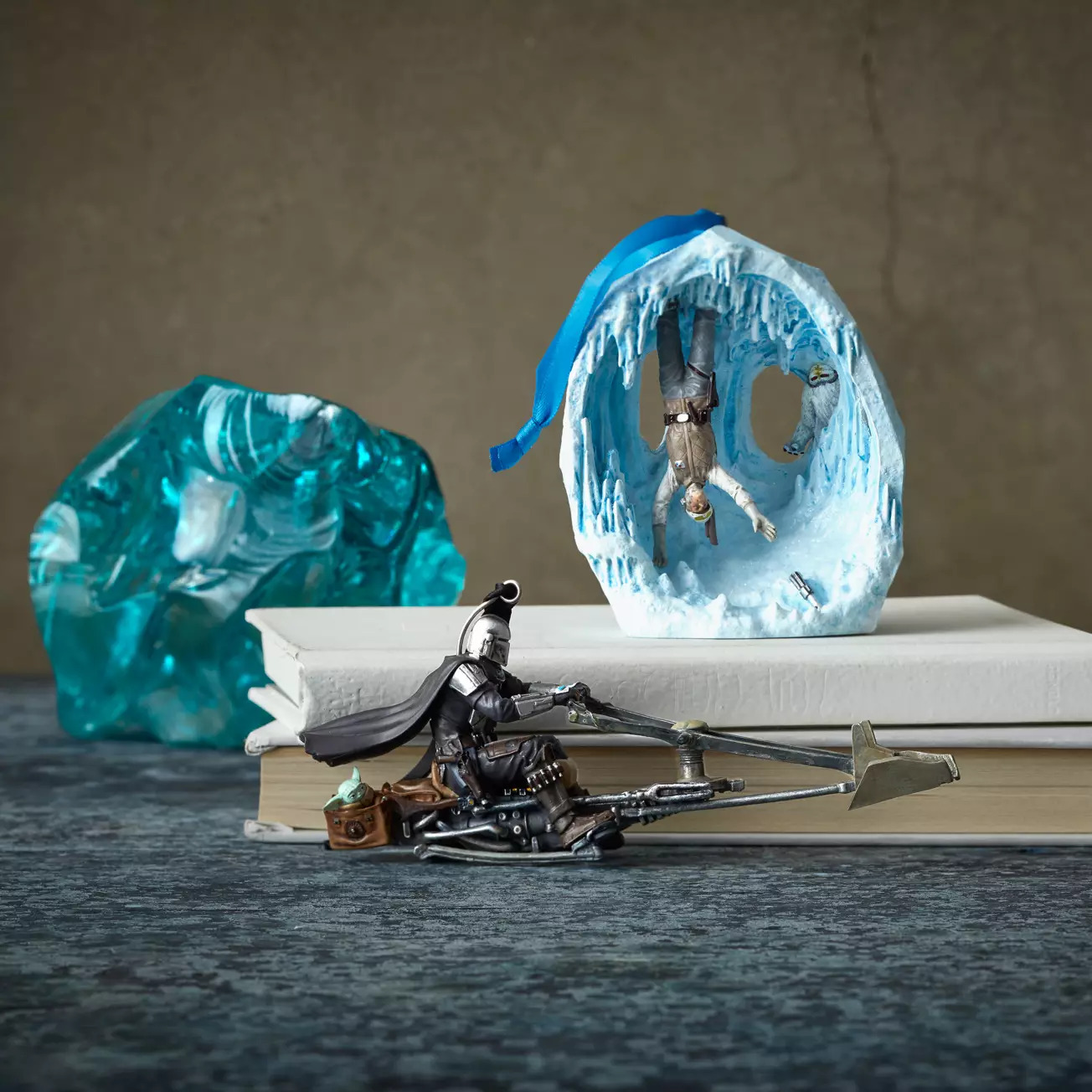 Here, you'll find ornaments like The Mandalorian himself and Luke Skywalker adding fun to the festive season – especially for the boys.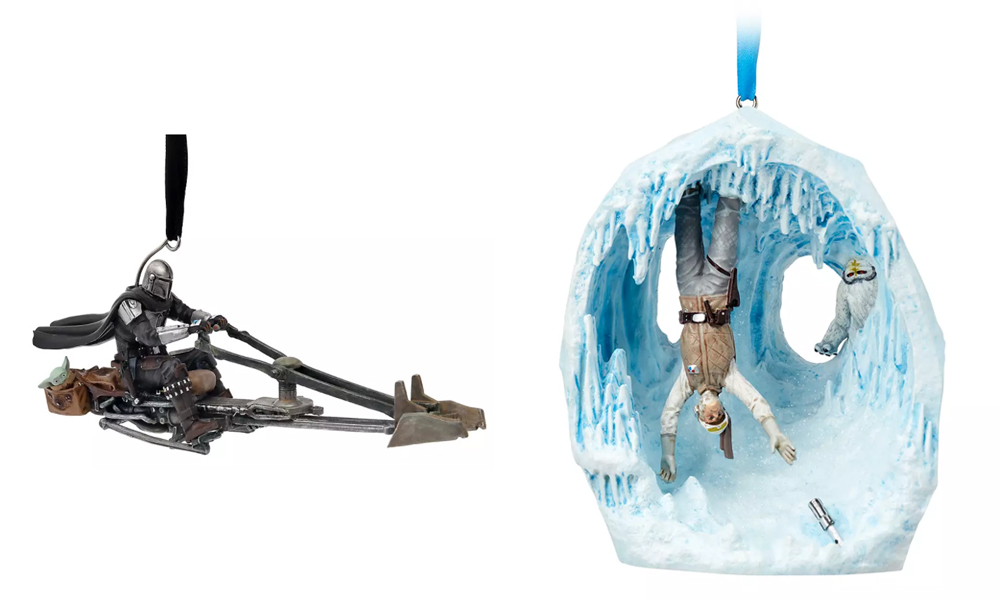 Paying attention to the details, don't miss out on Grogu aka baby Yoda sitting behind The Mandalorian as well as Wampa checking out Luke Skywalker as he reaches for his lightsaber. 
Mickey Mouse and friends
Another classic character from Walt Disney is none other than Mickey Mouse.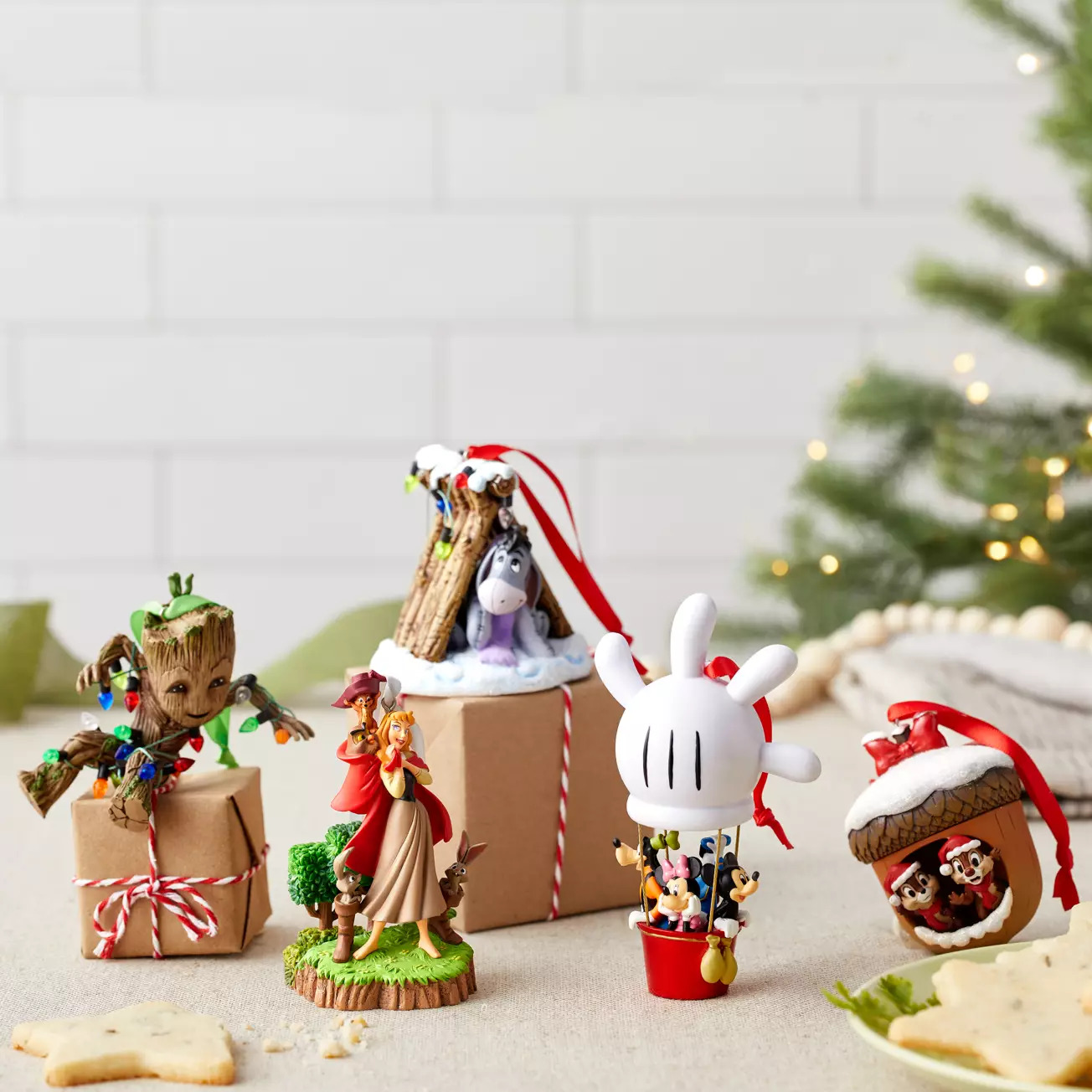 In this set, Mickey Mouse and his friends go on an adventure by sitting in a hot air balloon shaped like his signature white gloves.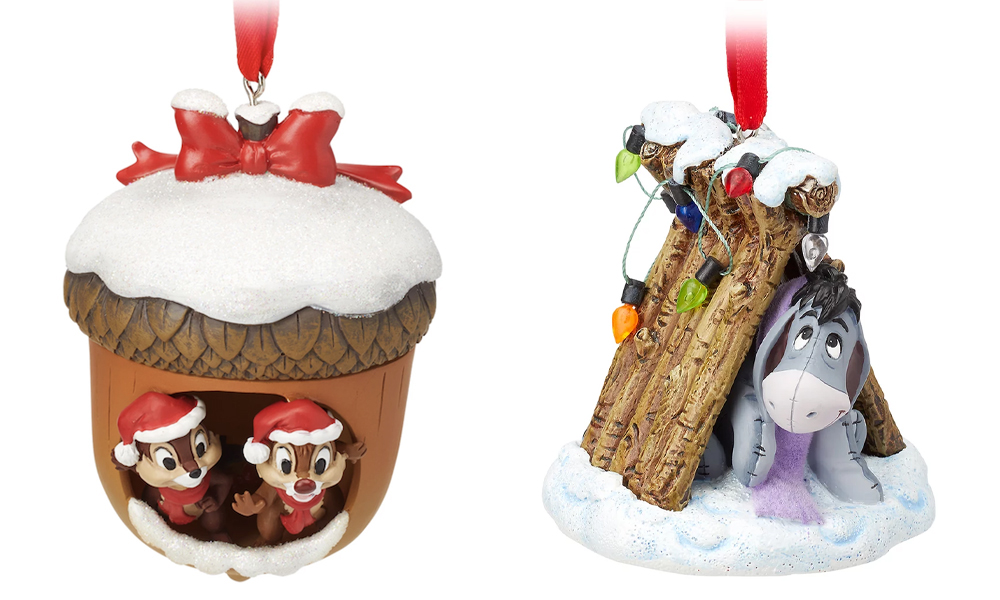 You'll also find the mischievous Chip 'n' Dale inside an acorn covered by snow. As for Eeyore, he greets you from the inside of his stick house decorated with colourful light bulbs. 
Others
Apart from the mentioned characters, the collection also has Mickey Mouse dressed up in a winter outfit while standing above a snow globe.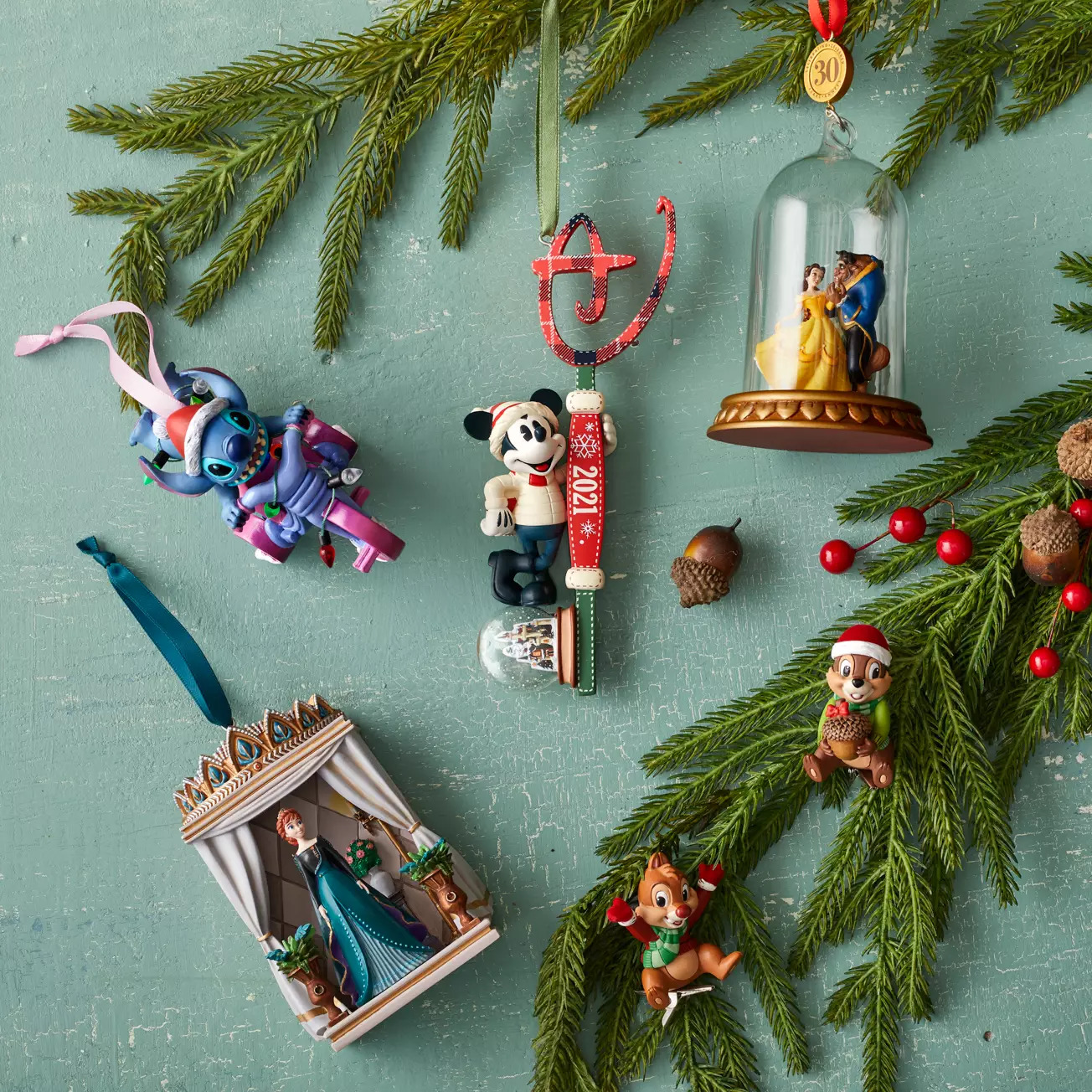 Belle also makes another appearance, but this time in her iconic yellow dress with Beast as a loving couple. Not to mention, notice how Stich is wearing a Santa hat as it takes a ride on its bicycle.
Fans of Winnie the Pooh and his friends are also in for a treat as there are ornaments that celebrate the never-ending friendship of Winnie, Tigger and Piglet. Plus, another shows Winnie staying positive and bright despite getting stuck in a honey tree. 
Also, there is an ornament of Alice struggling with the Flamingo "mallet" that was used to play croquet in the story, with the Chesire Cat sitting cheekily on top.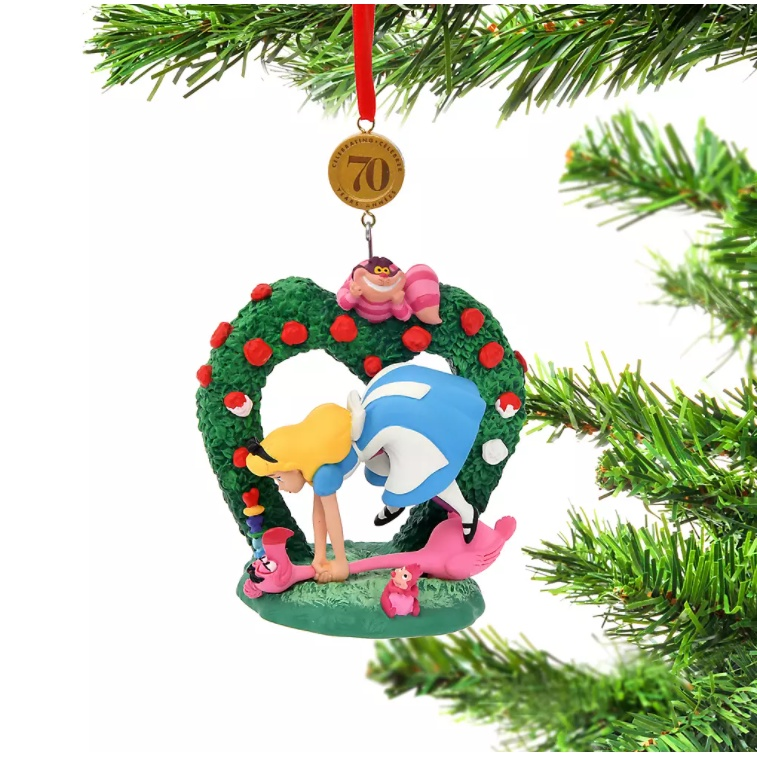 Source
For the full Disney Christmas Ornaments collection, you can check out the list here and on Disney's official shop. 
Celebrate The Festive Season With These Disney Christmas Ornaments 
Make your Christmas more magical with these adorable Disney Christmas ornaments hung up in your house. Unfortunately, they are only available to those residing in the U.S so you might want to look out for freight forwarders that ship them to Singapore. 
However, not all hope is lost as there is also a seller on Shopee who is selling several ornaments from the collection between $39 and $43 each. 
For more Christmas ornaments, check out the ones from the Hello Kitty homeware collection. 
All images courtesy of Disney. 
Also read: 
Urban Li'l At Isetan Scotts Now Has Disney Merch For X'mas, Like Princess Ornaments & Pooh Plaques