Urban Li'l x Disney
Now that the spooky season of October has ended, it seems like Christmas is already taking over ASAP. To make the upcoming holiday season more magical, Urban Li'l at Isetan Scotts has launched a range of customisable Disney merch, featuring a range of ornaments and plaques to decorate your home with.
Christmas tree decor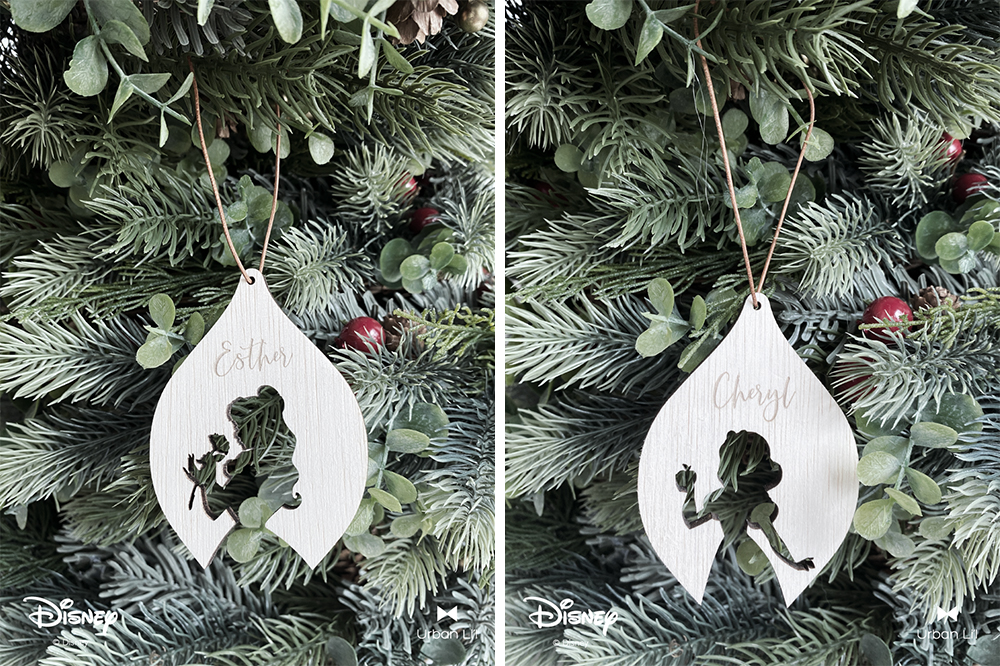 Adults and children alike will be able to appreciate these chic and sweet Disney princess tree ornaments. Shaped like a bulb, 7 princess silhouette designs such as Belle and Snow White are available, including a name customisation on top.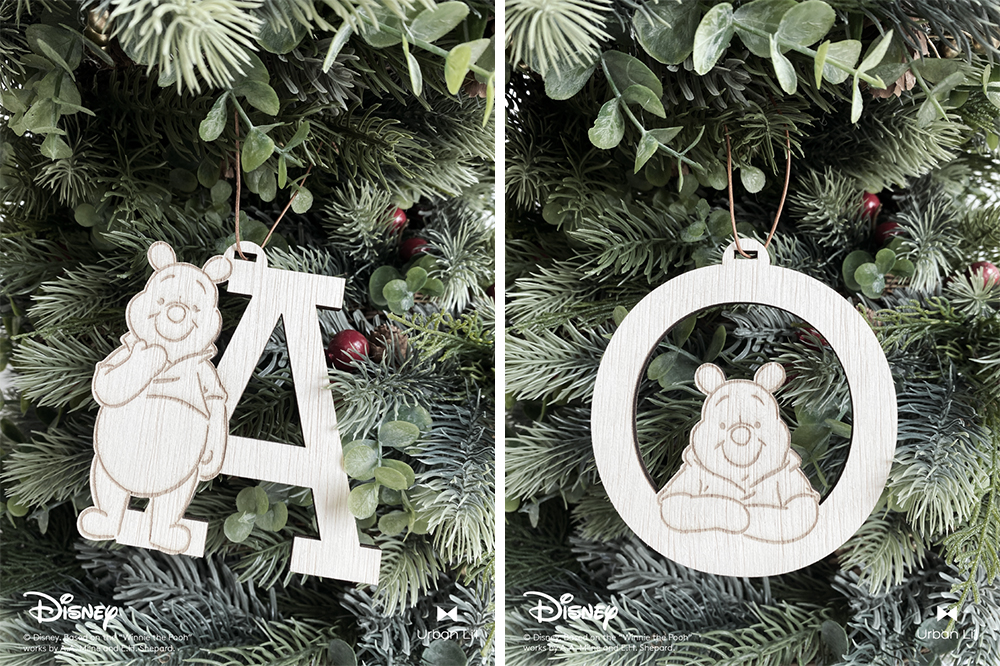 For those who wish to continue celebrating Winnie the Pooh's 95th anniversary this year, get this sweet bear design in your initials instead. All of the Christmas tree ornaments are retailing from $16 each.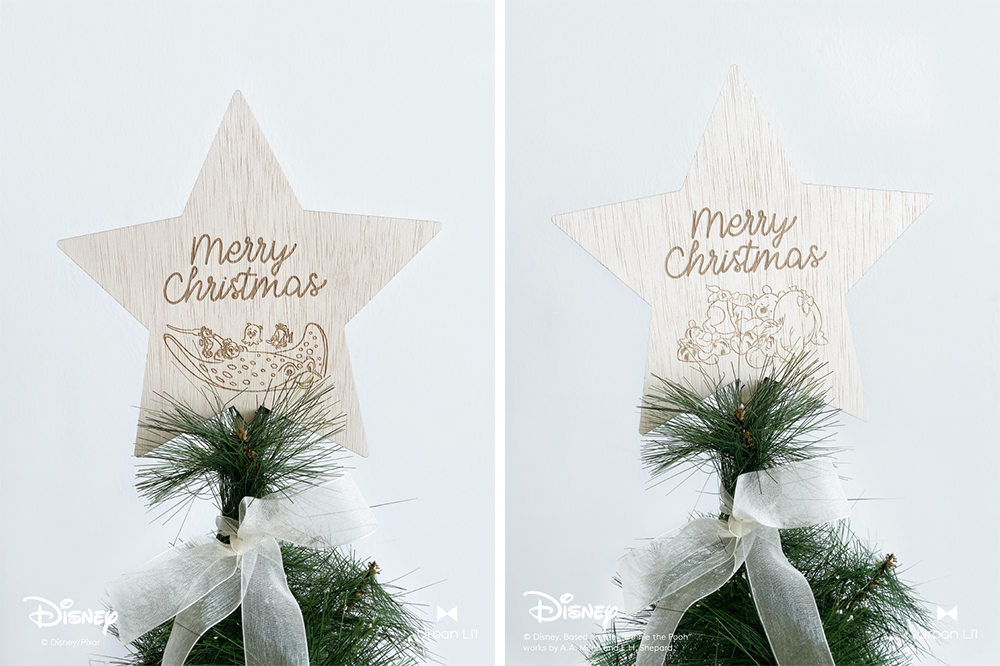 A Christmas tree isn't complete without a shining star on top. The engraved star tree toppers in this collection highlights lovable characters from Finding Nemo, Winnie the Pooh and Tinker Bell. Each topper retails from $45.
Plaques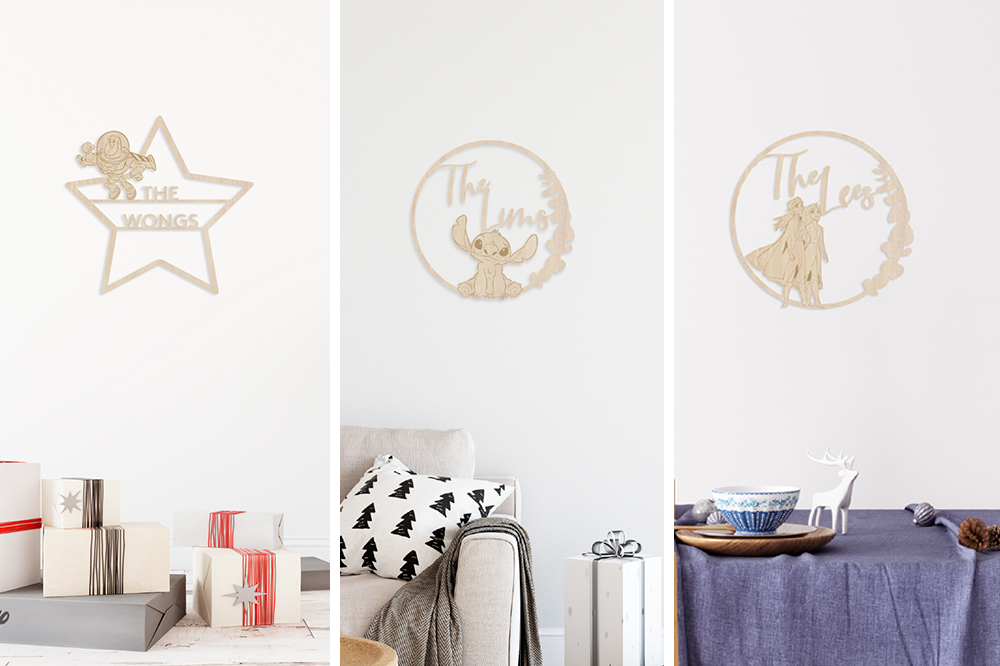 Add some festive cheer to your home decor with these wooden plaques that come in either star or circle shapes. The customisable wooden plaques come in a variety of Disney characters to choose from such as Buzz Lightyear, Stitch and Elsa and Anna. 
Each plaque retails from $45 each.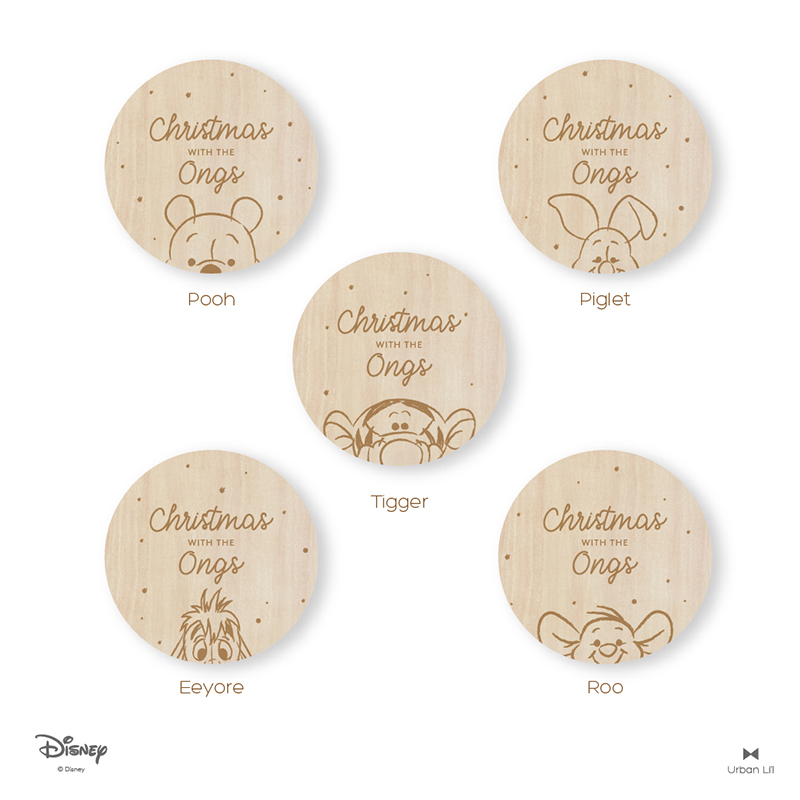 Winnie the Pooh and friends also make a special appearance with these round wooden plaques, each featuring a character peeking out from below. Whether your favourite character is the shy Eeyore or playful Roo, you can get these adorable plaques from $45 each.
Bunting and fabric decals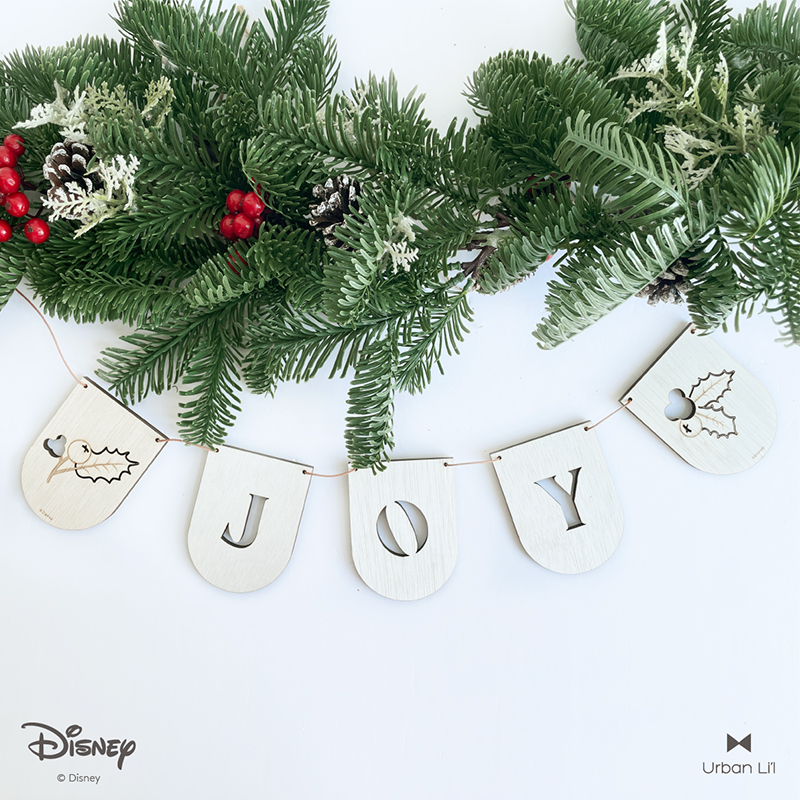 For those who prefer more subtle and minimalistic decor, this Mickey mistletoe bunting might be more of your jam. The word "joy" is engraved on the plywood, with hidden Mickeys on the edge of the mistletoe designs. This festive bunting is retailing from $40.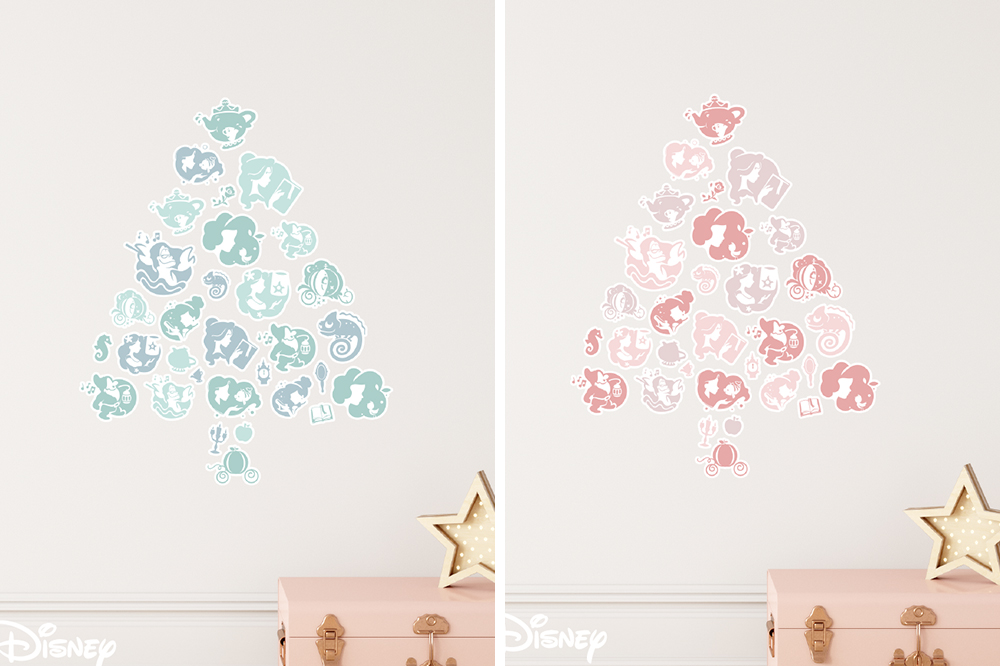 Let's face it, all the princesses have different strengths of being brave, kind and adventurous — so we can't help but love every single one of them. 
Create your own stick-on Christmas tree with these princess-inspired wall decals in blue or pink. Each set comes with unique motifs like Cinderella's pumpkin carriage, Snow White's dwarfs and more. 
It's a great alternative to getting a Christmas tree that may occupy a lot of space at home, and retails from $30 each.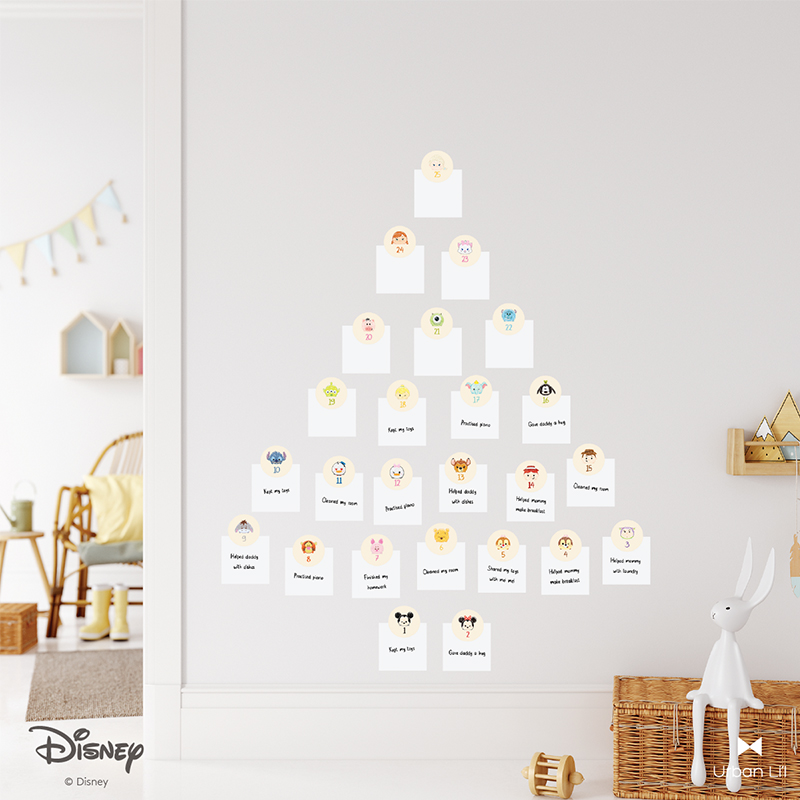 For game-addicts who love unlocking new characters on their Disney Tsum Tsum game account, a Tsum Tsum design is also available as a fabric decal. Countdown to Christmas or fill in your wish list in the blank spaces, retailing from $25 per set.
Gift tags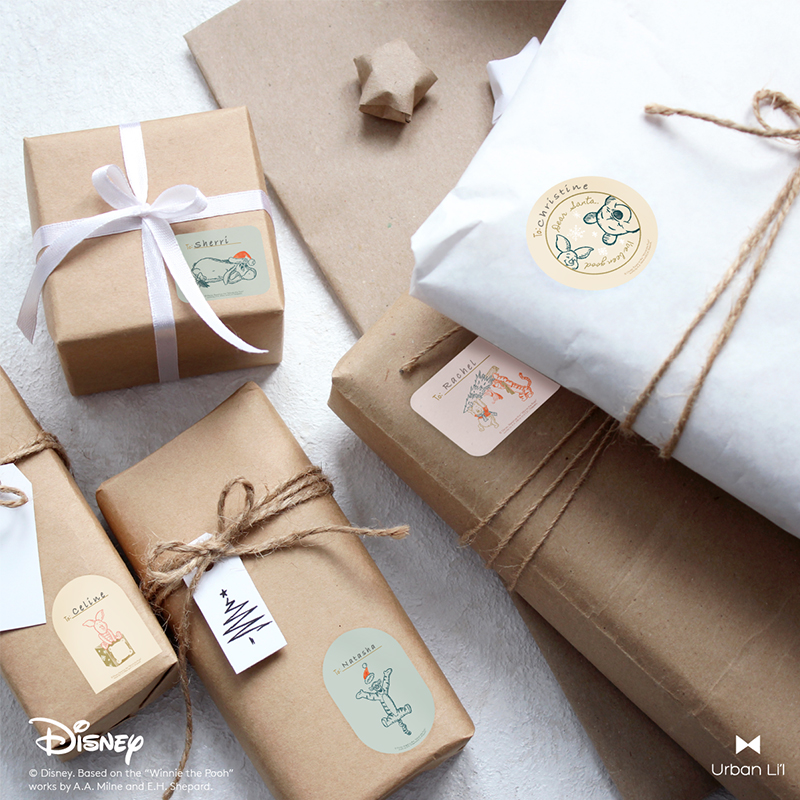 Though it's still November, it's never too early to start drawing names for a fun secret santa gift exchange. Treat your santee to these adorable Winnie the Pooh gift tags on your wrapped gifts, retailing from $12 per set.
Urban Li'l x Disney Merch Adds Childhood Magic To The Upcoming Holidays
Urban Li'l will be retailing its Disney Christmas collection at Isetan Scott at level 3 from 12 November 2021 onwards, as well as selected Disney items at Suntec Convention Centre from 19 November 2021 onwards. 
Orders for Disney Christmas Magic have been open from 20 October 2021, and customers can enjoy $5 for a minimum spend of $100 on the first order. Customised designs close on 28 November 2021.
Head over to Urban Li'l's online website to view the full product list and discover more Christmas decorations. 
All images courtesy of Urban Li'l.
Also read:
This Hello Kitty Holiday Homeware Collection Includes Christmas Ornaments & A Beauty Organiser