Disney Tsum Tsum Pop-Up At Suntec City
Late last year, Disney's Tsum Tsum worked together with Osim to bring us uSnooz Massage Wraps. This time around, you can get your dose of Tsum Tsum cuteness at an ice-cream themed Tsum Tsum pop-up kiosk located at Suntec City.
This special kiosk has Tsum Tsum gacha machines, assorted Tsum Tsum collectibles, picture-perfect ice-cream Tsum Tsum backdrops and more — all conveniently packed into one spot. Whether for a weekend family stroll or a romantic date, this will be a good excuse to head out and about. 
Sweets Town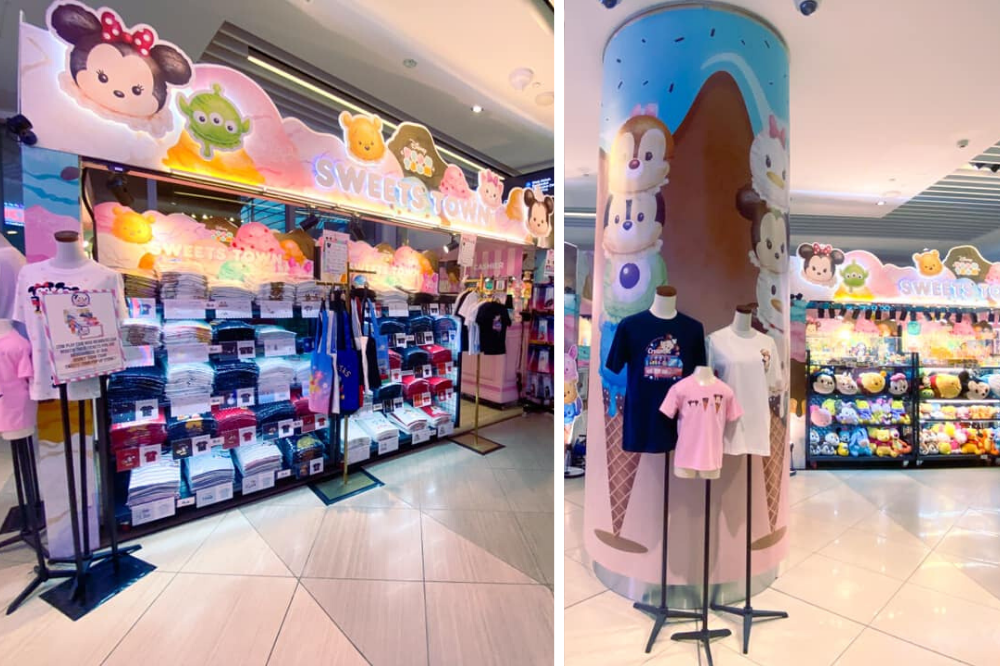 Imagine a whole space covered with Tsum Tsum cut-outs and decorations, filled to the brim with merch you can take-home and treasure. Well, that's now a reality. The kiosk offers adorable T-shirts, soft-toys, blind boxes and more which can be bought and gifted or simply saved for yourself.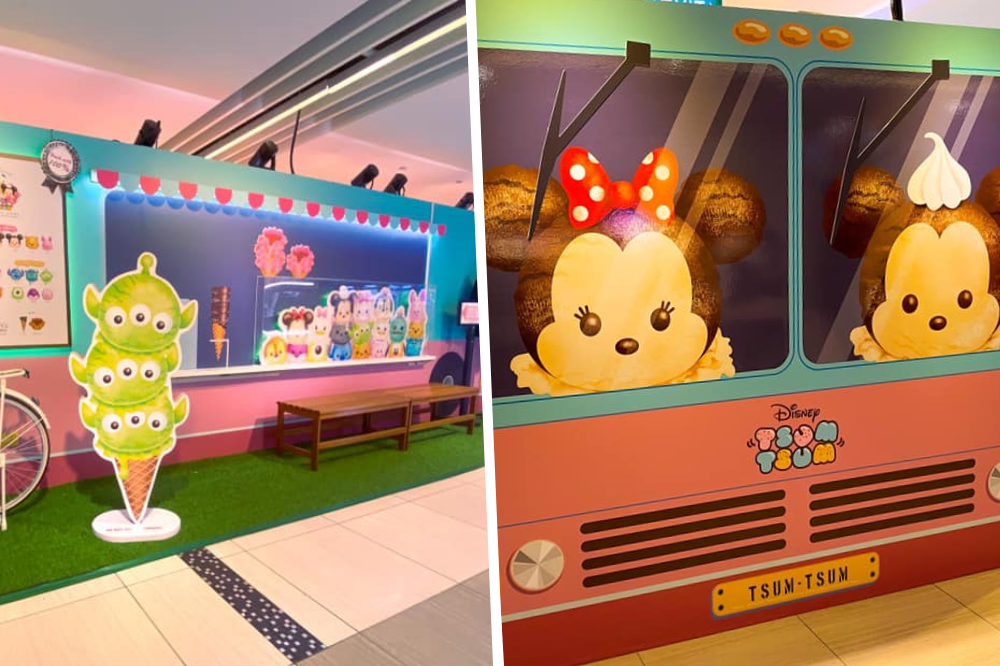 Sticking to the ice cream theme, the kiosk also has walls of picturesque ice-cream themed decor with your favourite Tsum Tsum characters. Mickey & Minnie are at the front of the operation, driving the Tsum Tsum ice cream truck of course!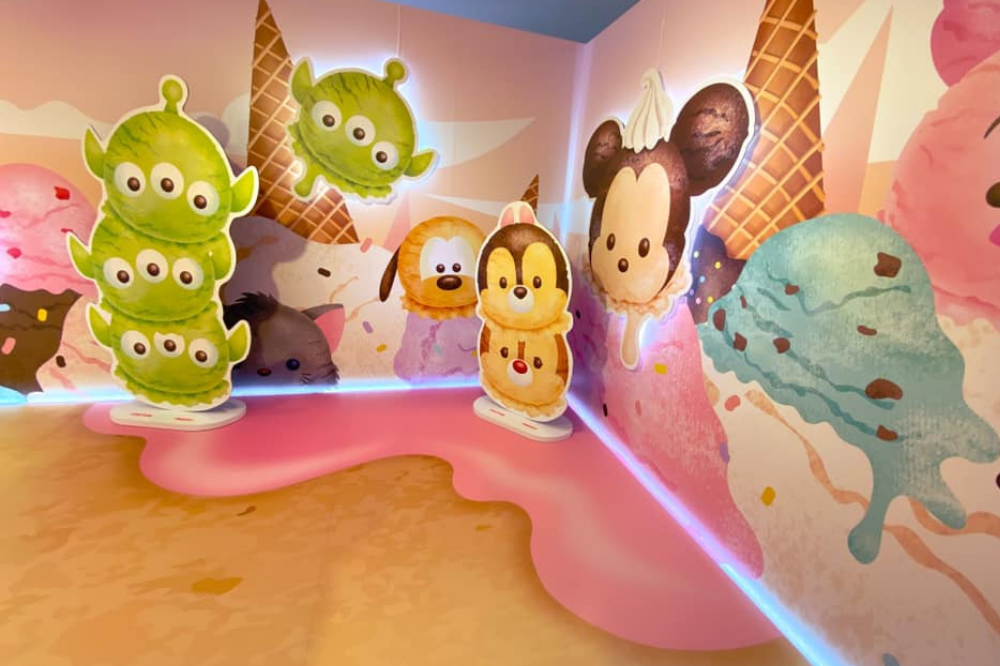 Snap some pictures with Toy Story's Little Green Men as a triple scoop serving immense cheekiness, along with many other Tsum Tsum characters including the double trouble duo of Chip 'n' Dale.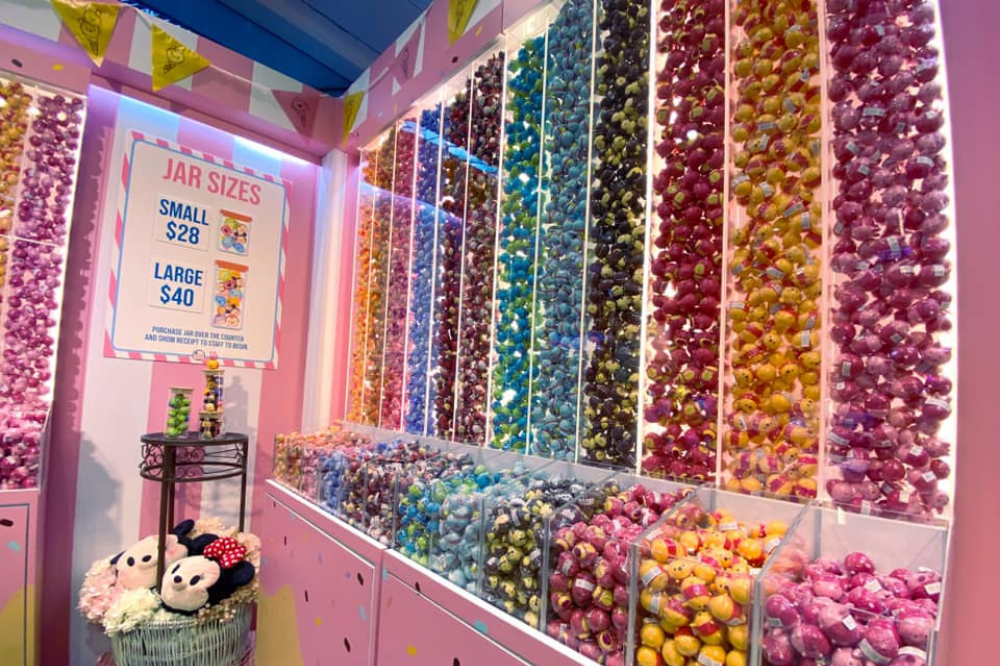 You can even purchase a jar filled with your most loved Tsum Tsum figurines that includes characters like Lotso from Toy Story and Winnie the Pooh.
A small jar goes for $28 while the larger one is priced at $40. 
Gacha Machines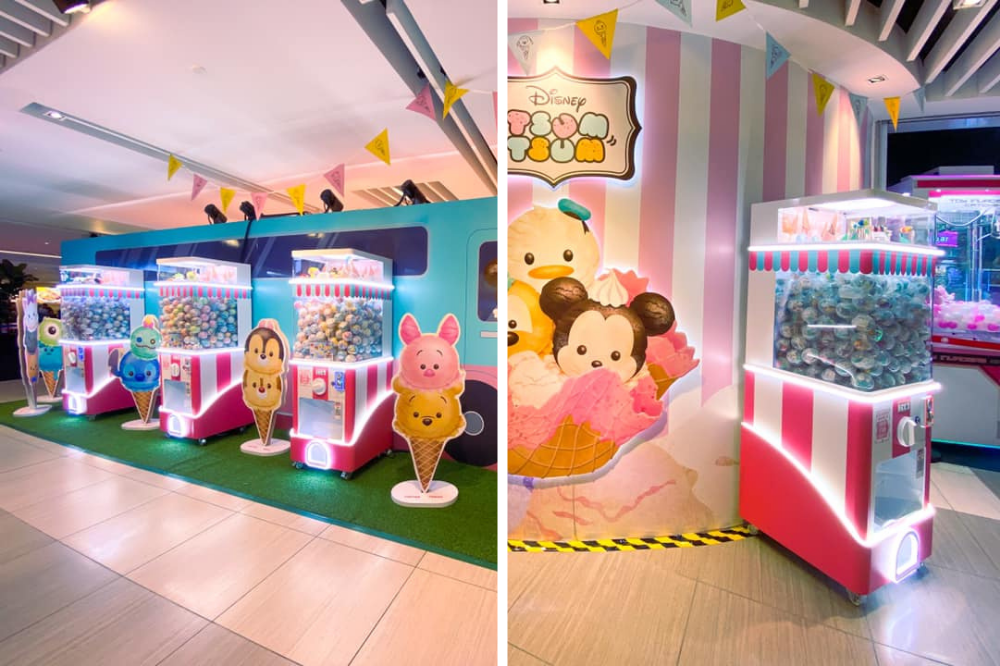 This kiosk also has several Gacha machines which give you the opportunity to bring home mini-versions of the cute Tsum Tsum characters. 
Each spin is $9 and guarantees you'll get to pocket a sweet prize. 
Disney Tsum Tsum Pop-Up Kiosk Is A Sweet Dream Come True For Fans
This pop-up kiosk will be stationed at Suntec City Basement 1, in front of Cow Play Cow Moo arcade, from now till the end of August 2021. 
The kiosk will be open from 11am to 10pm (Mondays – Thursdays & Sundays) and 12pm to 11pm (Fridays & Saturdays). 
Time to grab your fellow Tsum Tsum fans for a visit to the Disney Tsum Tsum Kiosk to make some sweet memories. 
All images courtesy of Goldwood Souvenirs. 
Also read:
UNIQLO Has A New Disney Furry Friends Collection Featuring The Likes Of Bambi & 101 Dalmatians