UNIQLO x Disney Furry Friends
Just a few months after the release of UNIQLO's Mickey Mouse x Yuni Yoshida collection, UNIQLO Singapore is bringing even more good news for Disney fans. A new collection featuring Disney Furry Friends from 5 different Disney movies is hitting stores later this month. Here is a sneak peek at the adorable apparel you will find. 
The collection 
In the Disney Furry Friends collection, you can find many popular Disney animal characters such as Chip 'n' Dale, Bambi and Thumper, 101 Dalmatians, Figaro and Marie from The Aristocats, and Lady and the Tramp.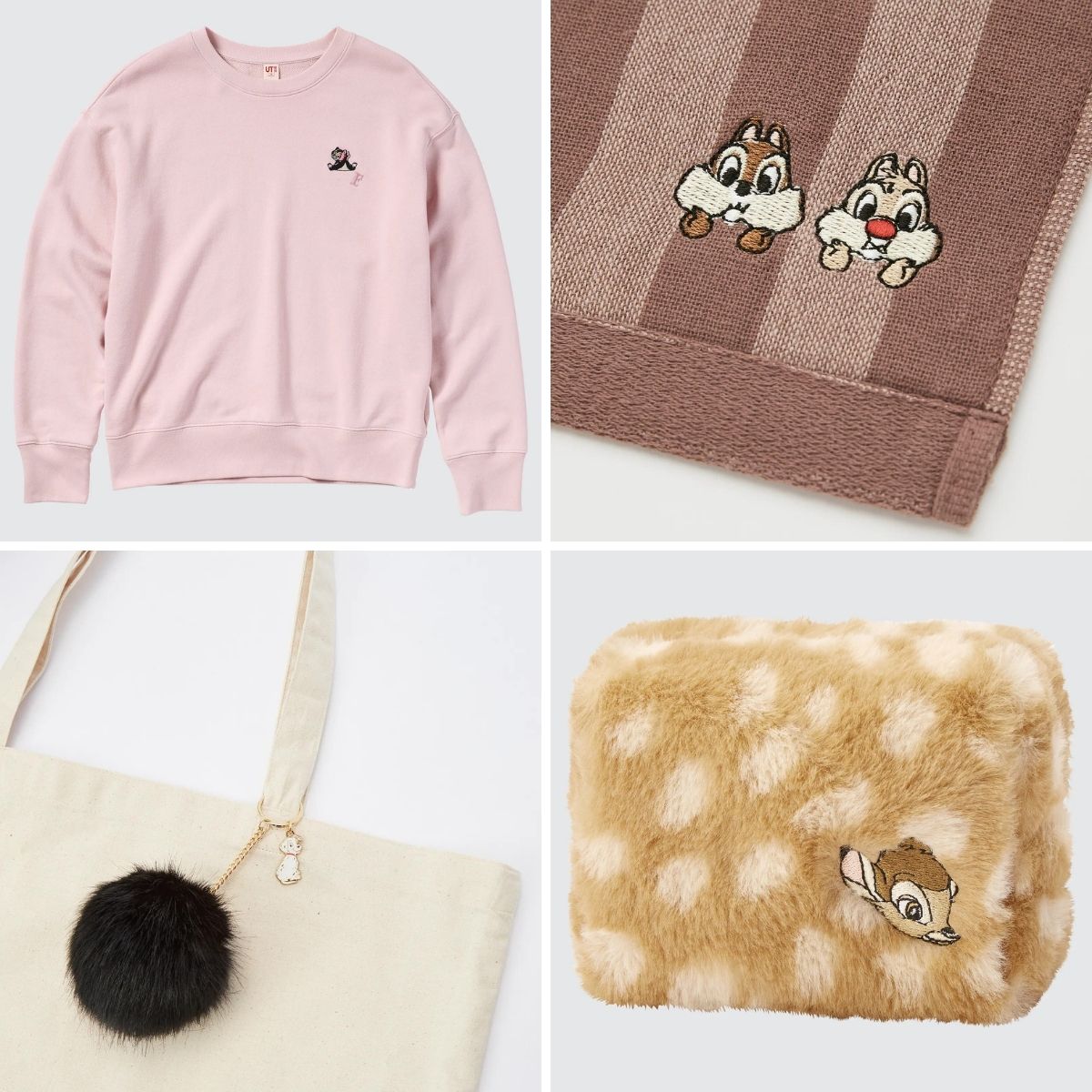 They come in designs of long sleeve sweatshirts, short sleeve graphic T-shirts, and various accessories for women and kids. 
Long sleeve sweatshirt 
There are not many occasions where you get to wear a long sleeve sweatshirt in Singapore thanks to the tropical climate that we are living in. However, if you're constantly under a fully-blasted aircon at work or in class, this is when they will come in useful.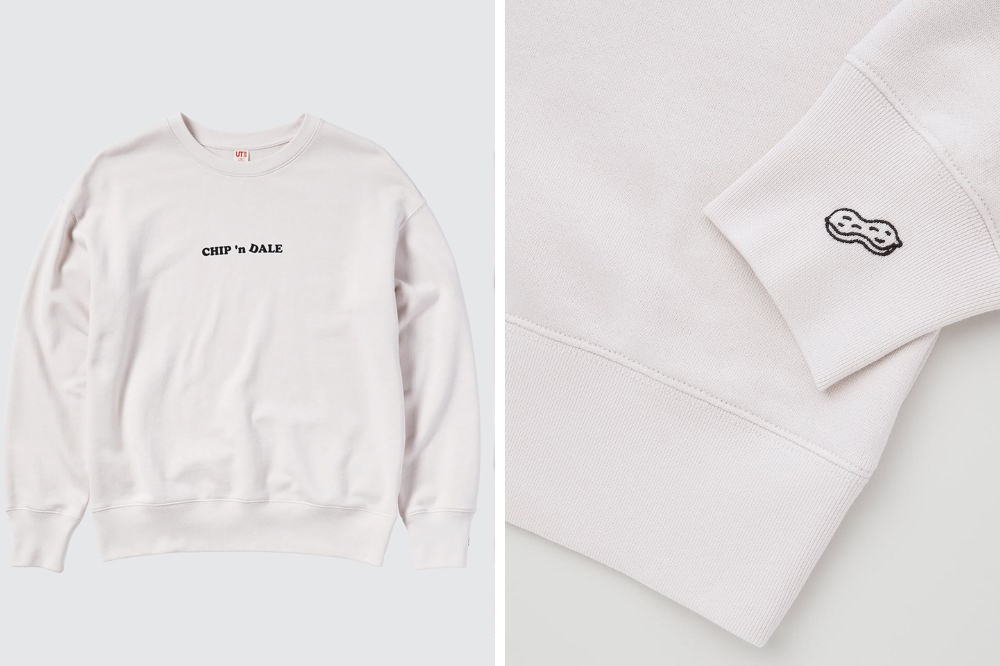 Chip 'n' Dale appears on a simple, white long sleeve sweatshirt. On the wrist of the sleeve, you will notice the adorable peanut detail. 
Pretty in pink, the top left of the sweatshirt shows an embroidery of Marie.
While you can't really see the front of Thumper on the dark brown sweatshirt, it is perfect for those who want a subtle touch of cuteness.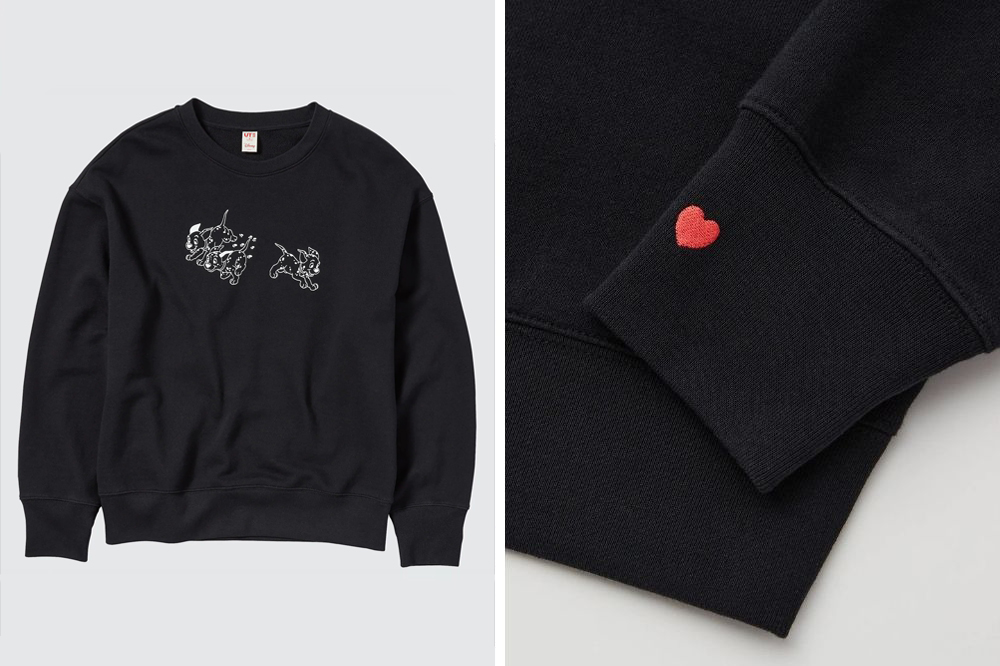 The adorable puppies from 101 Dalmatians appear in a mischievous setting on the black sweatshirt. 
Each of the long sleeve sweatshirts retails at $29.90. 
Short sleeve graphic T-shirt 
Disney is spoiling fans as there are 6 different designs to choose from for the Disney Furry Friends graphic T-shirts. They are available in classic black and white, faded pink and brown.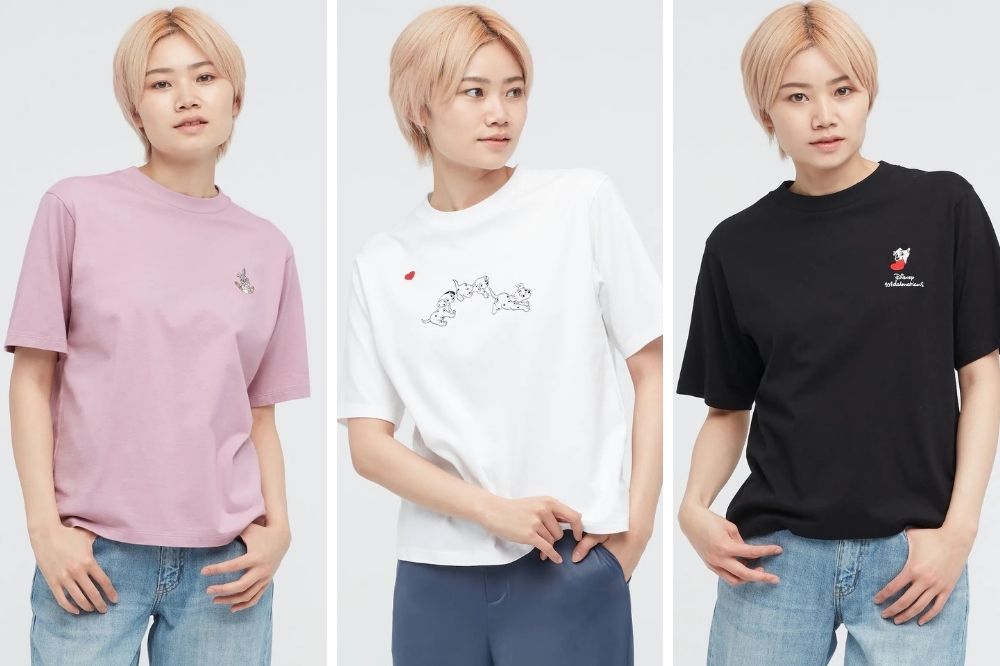 On a few of them, you will notice familiar quotes and scenes that appeared in the classic Disney movies. For example, the lyrics of Bambi's OST "Love is a Song" can be found along with Bambi and Thumper. 
On the T-shirt with Lady and the Tramp, it features the scene where Lady was confronting Tramp about his past sweethearts.
As for Chip 'n' Dale, the T-shirt comes with a scene where the two chipmunks were in a popcorn box. 
Each of the short sleeve graphic T-shirts retails at $19.90.
Also read: 
These New Pandora x Disney Charms Include Dumbo & Simba To Revisit Our Fave Heart-Warming Childhood Films
Kids short sleeve graphic T-shirt
Disney sure did not miss out on young kids as they also have items in the collection for the next generation of Disney fans. 
If you are planning to be twinsies with your mini-me, here is the chance to do so. You can choose from 4 different colours and designs to dress up your young one. 
Each of the kids short sleeve graphic T-shirts retails at $14.90.
Accessories 
Aside from apparel, the Disney Furry Friends collection also extends to handkerchiefs, charms and pouches. 
Made from 100% cotton, the handkerchief is sized 24cm x 24cm, making it a handy item to keep in your bag. 
Each handkerchief retails at $9.90. 
Staying loyal to the theme of the collection, these fluffy charms come with a furry pompom and an enamel keychain. Each pompom matches the colour of the character.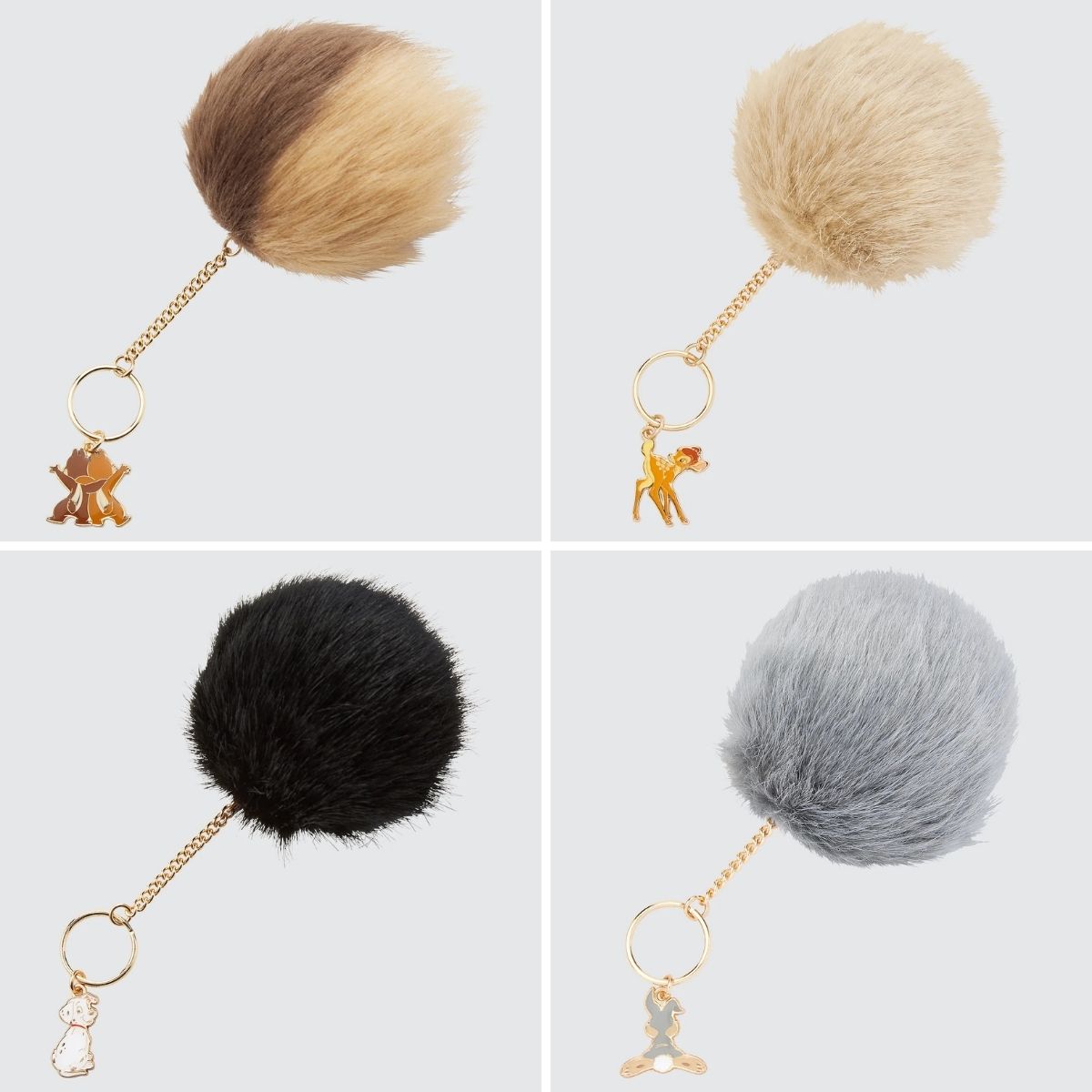 The charm is 15cm long and makes a cute fashion statement when you hang it on your bag. Each charm retails at $14.90.
Pouch lovers are in for a treat as these pouches have a roomy compartment for you to store your barang barang. It is 7cm x 12cm x 9cm and comes with an additional inner pocket. Rest assured your items will be secured with the zip at the top.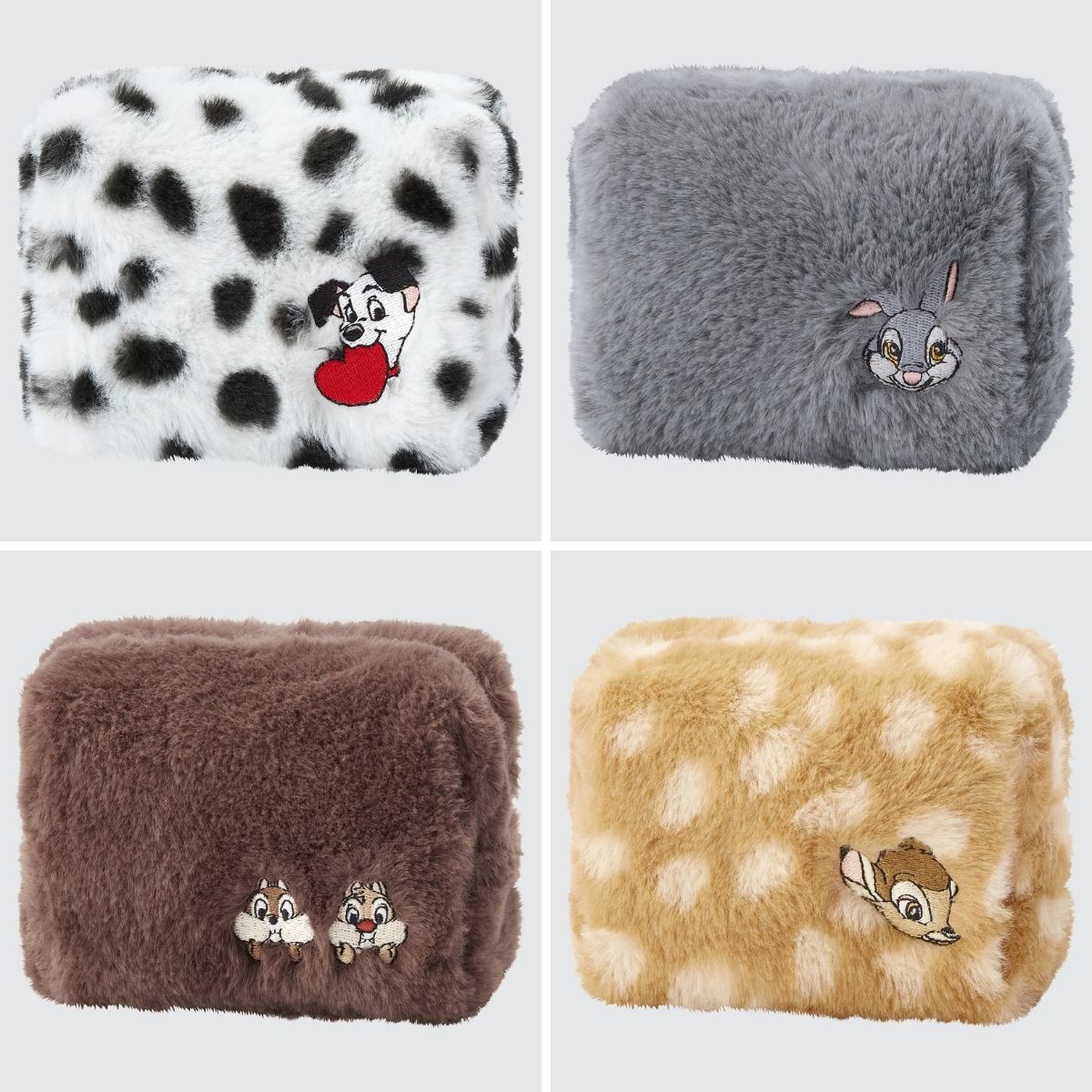 The pouches embody the unique characteristics of the furry characters and it makes us want to kop one right away.
Each pouch retails at $14.90. 
Show Your Paw Pride With The Disney Furry Friends Collection 
The Disney Furry Friends collection will be available in all offline and online stores from 26 July 2021. While we await for this collection to drop, you can check out the entire collection in advance on UNIQLO's official website. 
All images courtesy of UNIQLO Singapore. 
Also read: 
The Upcoming UNIQLO x Pokemon UT Collection Will Be A Badge Of Honour For Young & Old Champions Of The Series