Womanizer's Eco-Friendly Sex Toy
When it comes to learning about sexual pleasures, male orgasms tend to be more talked about in society as compared to female orgasms. As we're slowly breaking away from the taboo topic of sex, there's no discomfort or shame in discovering ways to achieve female pleasure with self-love. 
Womanizer Premium Eco, a premium clit vibrator, has finally made its way to Singapore. As the world's first biodegradable and eco-friendly sex toy for women, you can rock your world and save it too—a best of both worlds situation indeed.
Eco-friendly sex toy
When it comes to sex toys, even the best don't last forever and will have to be thrown out at some point. However, most of the time these sex toys tend to be made out of silicone or plastic. Inevitably, they contribute to harmful carbon emissions.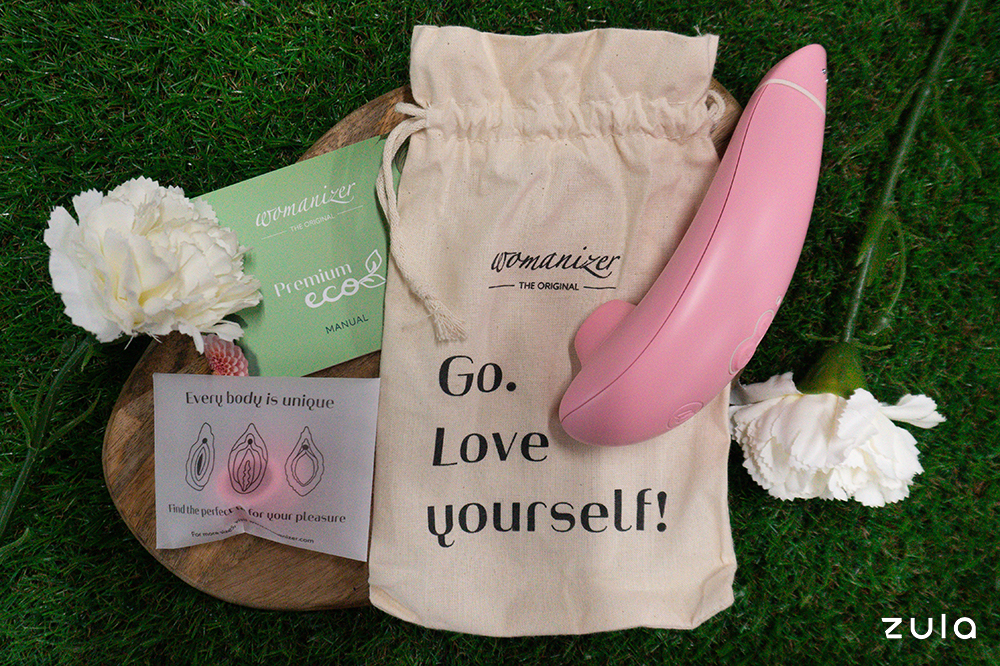 Nobody wants to feel guilty after a masturbation session. Made of Biolene, a.k.a a bioplastic made from 70% natural materials such as corn starch, Womanizer Premium Eco is both biodegradable and recyclable. It comes with a plastic-free packaging that can also be recycled, including a cotton pouch for easy storage. The Premium Eco is available in a pastel pink colour.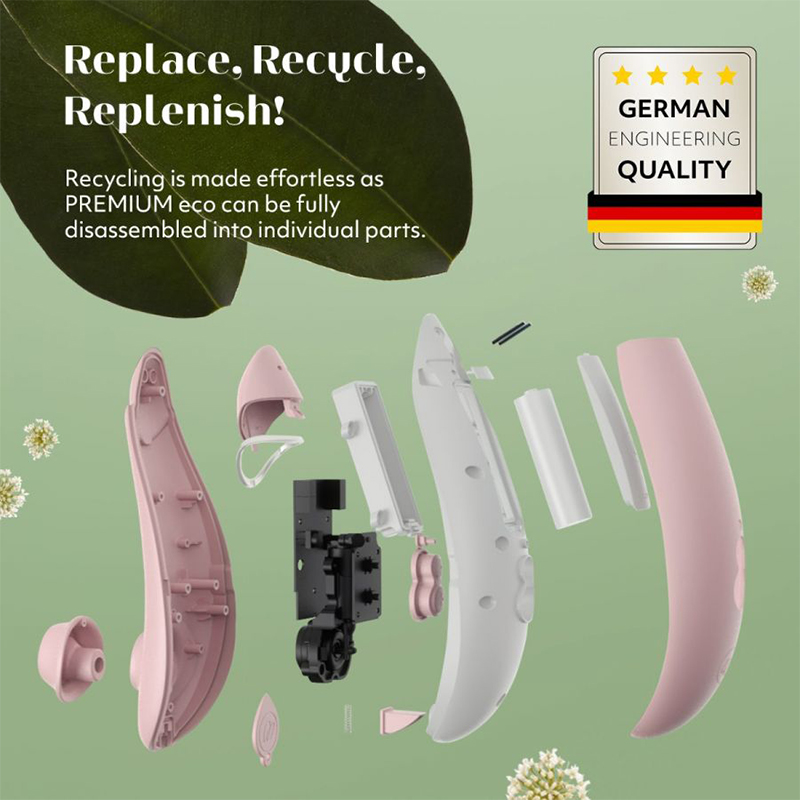 When it's time to part ways with the Womanizer Premium Eco, the toy easy to take apart. Recycle its individual components properly with the help of Womanizer's guidelines. For those who are looking to enjoy contact-free clitorial simulation, this is the perfect sex toy that encourages orgasms without costing the earth.
Premium clit vibrator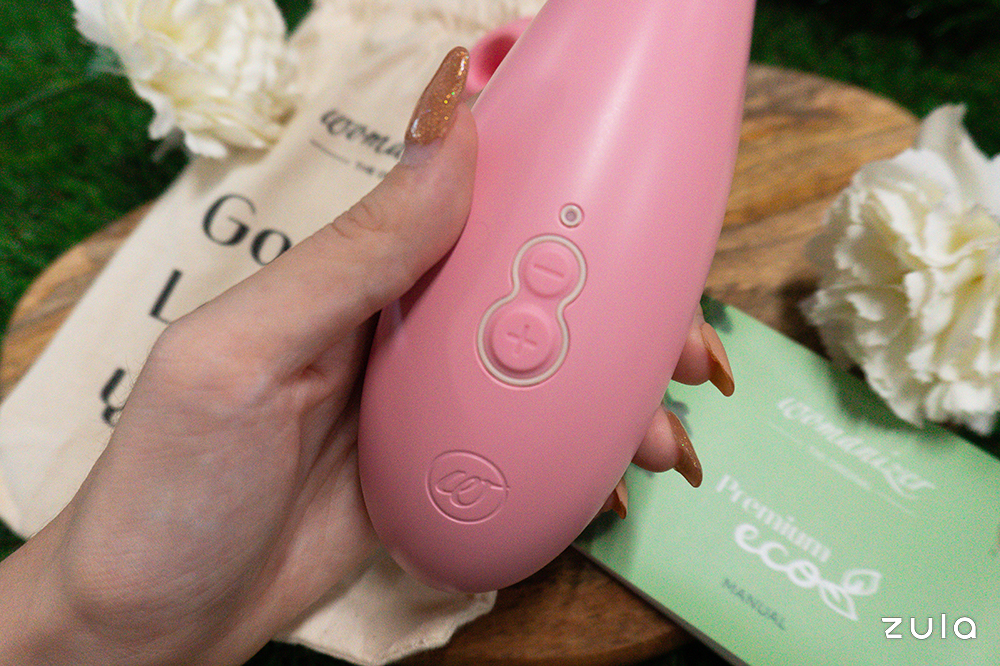 Despite being made up of sustainable materials, the Womanizer Premium Eco doesn't compromise female pleasure either. Without sacrificing power or performance, it offers the same 12 intensities and motor power as their Premium. The intensity of the vibrations can be conveniently adjusted with 2 buttons. 
When sharing an intimate moment with yourself, having silence can make a big difference in contributing to the mood. With its smart silence technology, the Womanizer Premium Eco only starts when it meets your skin. This keeps you in your pleasurable moments without distractions. As every body is unique right down to the clitorous, don't be afraid to explore your body and find the perfect fit to maximise pleasure.
Womanizer's Eco-Friendly Sex Toy Celebrates Female Pleasure & Going Green At The Same Time
For every Womanizer Premium Eco sold, Womanizer will plant a tree with One Tree Planted, a non-profit organisation focused on global reforestation. Retailing for $280, you can purchase the Womanizer Premium Eco on Guardian. If you're looking to venture further into your sex life and pleasure beyond vanilla, remember to double check and research on sex facts first for a safe and healthy sex life.
Images courtesy of Lu Jie Lin.
Also read:
20 Sex Facts People Get Wrong Including That Women Can Only Experience One Type Of Orgasm