Etude House Daisy Duck Collection
If you're a fan of Daisy Duck, well, you're in luck. Etude House has just announced that it will be shining the spotlight on Daisy with its latest collection, in collaboration with Disney.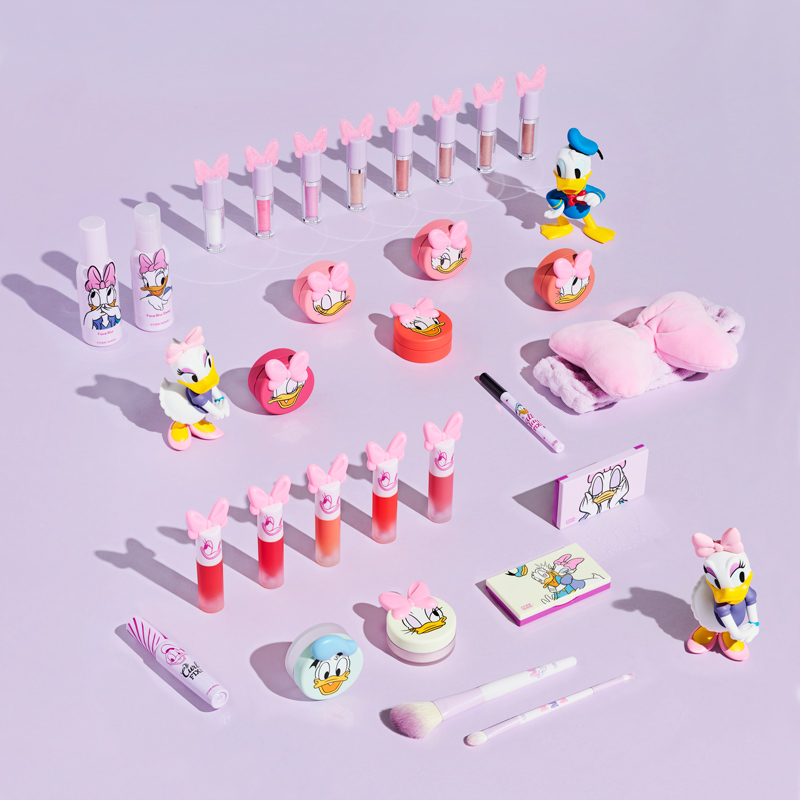 The most prominent feature of the collection is Daisy's signature pink bow on the packaging of the various products, including liquid eyeshadows and blushers. Prices range from $9.90 for the eyeshadow brush to $28.90 for the Face Blur Dewy makeup base.
Let's take a look at the products! 
Sparkling Liquid Eyes Liquid Eyeshadow ($16.90)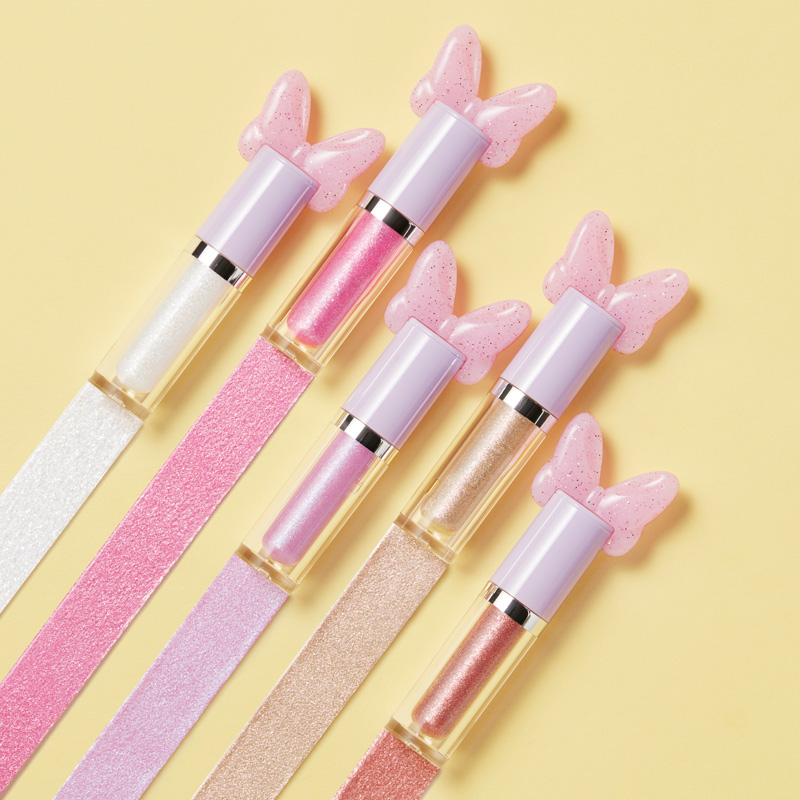 The Sparkling Liquid Eyes liquid eyeshadow has a smooth and creamy consistency with a moisturising property—perfect for those with dry lids. It comes in 8 glittery shades that are highly saturated and pigmented.
To create a statement look, you can experiment with the bright pink or rose gold shades. But if you'd prefer something to go with a more casual get-up, subtle gold and pearlescent shades are available as well.  
Also read:
New Disney Villain Makeup Collection By Funko Pop Includes Maleficent And Cruella de Vil
Play Colour Eyes Mini Eyeshadow Palette ($25.90)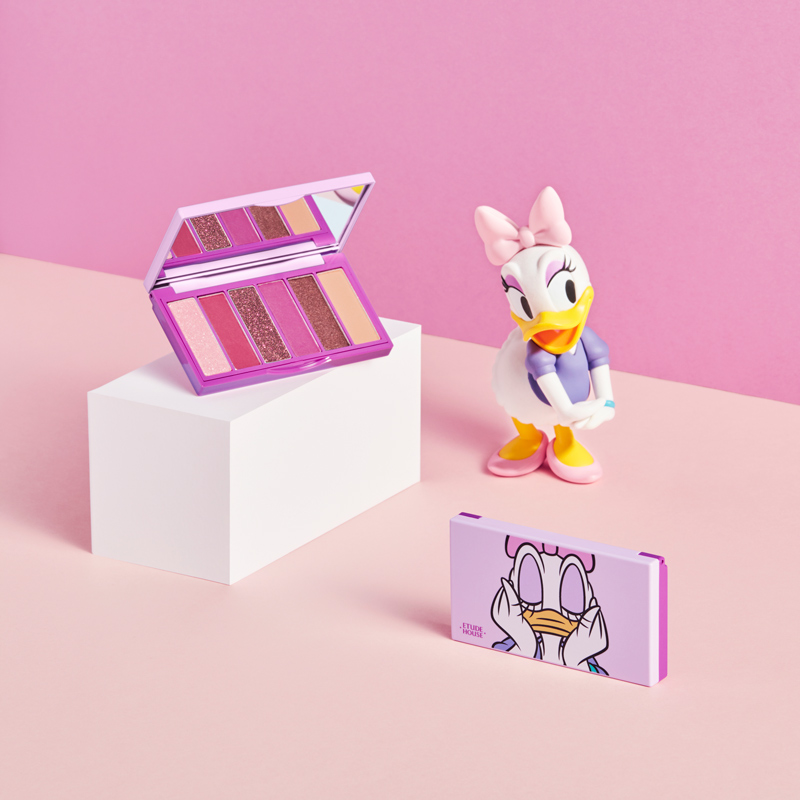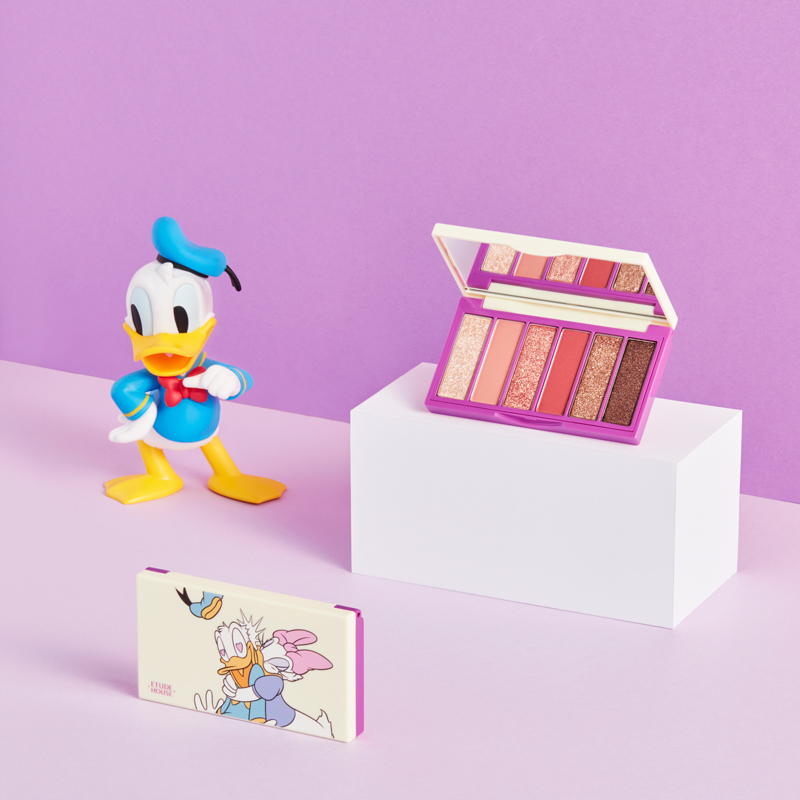 The Dreaming Daisy Palette and Just Love, Daisy Palette will allow you to achieve that signature 'Daisy eye look'. Both palettes come with a total of six shades of violet and coral hues respectively. With glitter, shimmer and matte finishes available, you'll be able to serve tons of looks, just with this tiny, yet versatile palette.
If you're after something more bold, intensify your crease with the darker shades and highlight the centre of your lids with the neutral shades. Apply a small amount of the light shimmery shades for a more subtle look instead.
Liquid Lips Melting Mousse Lip Tint ($19.90)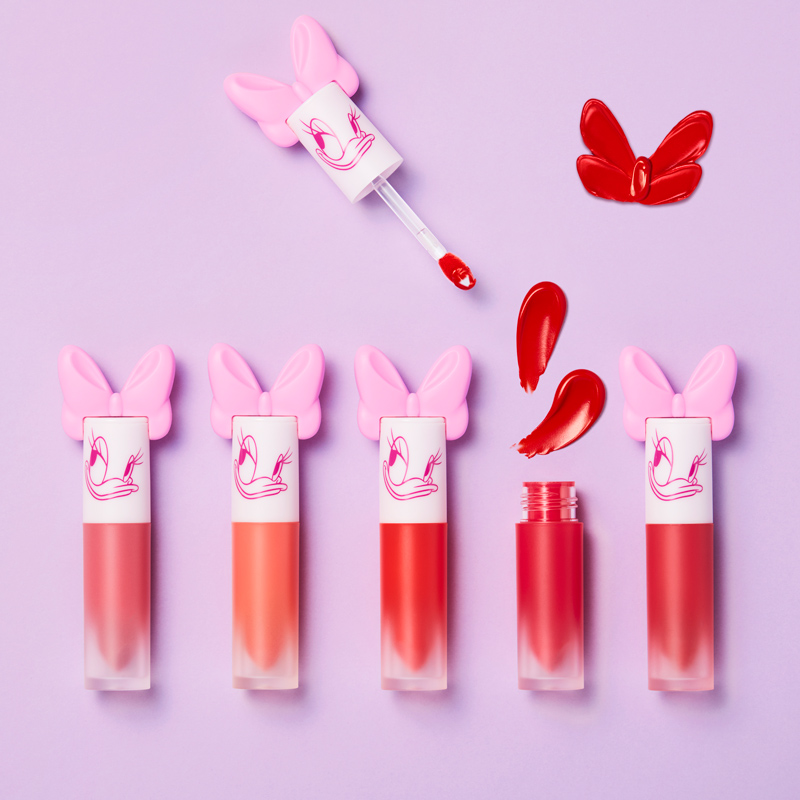 You can never go wrong with lip tints, and the Liquid Lips Melting Mousse tint is no different. Available in 5 shades of pinks, oranges and reds, this tint finishes matte without drying out your lips. Its creamy and viscous consistency prevents the tint from bleeding into the cracks of your lips, giving you soft and plump lips that last all day. The intensity of the tint is buildable, making it possible to achieve that ever-so-popular gradient lip effect.
Soft Cookie Blusher ($18.90)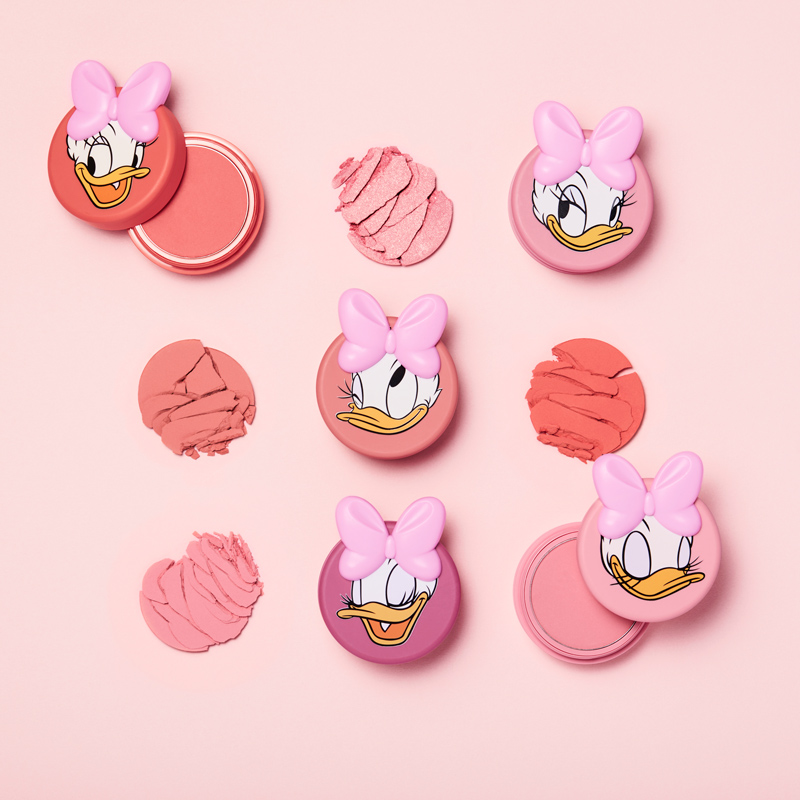 The Soft Cookie Blusher has the most adorable packaging of the entire collection, hands-down. Available in five extremely wearable shades of pink, these blushers blend smoothly with its lightweight and moist consistency. Though Korean makeup is typically formulated for fairer skin tones, the dark plum shade complements tanner skin tones just as well.
Etude House Daisy Duck Collection
With other products in the line including primers, powders, mascara, eyeliner and brushes, you will be spoilt for choice. The Etude House Daisy Duck collection will be available at all Etude House outlets islandwide come October. You can also get the products online at the brand's official online store on Lazada and Shopee. 
Also read:
Relive Your Childhood With Original Disney Animation Artworks At ArtScience Museum From 26 October 2019
All images courtesy of Etude House