I Tried Xlash Eyelash Serum For 3 Months
Growing up, I was never conscious about the length of my eyelashes. I've always been sporty, and my daily "makeup routine" as a student consisted of sunblock alone.
It was only after I started working that I started a proper makeup routine. That's when I realised how much of a difference mascara could make to my everyday look. Having long and full lashes brightens my eyes, and makes me look more "awake" and put-together.
Add on the fact that compared to my boyfriend's insanely thick and long eyelashes, my lashes look like sparse stubs. It became a running joke between us that I would cut off his eyelashes and use them as extensions since he doesn't need them. Just kidding… but not really.
So when I was offered the chance to try Xlash's Eyelash Serum, I jumped at it. The eyelash serum is one of the most famous in the market, with both influencers and regular customers raving about its results. I wanted to see if using it would also help me achieve naturally thicker, longer and fuller lashes.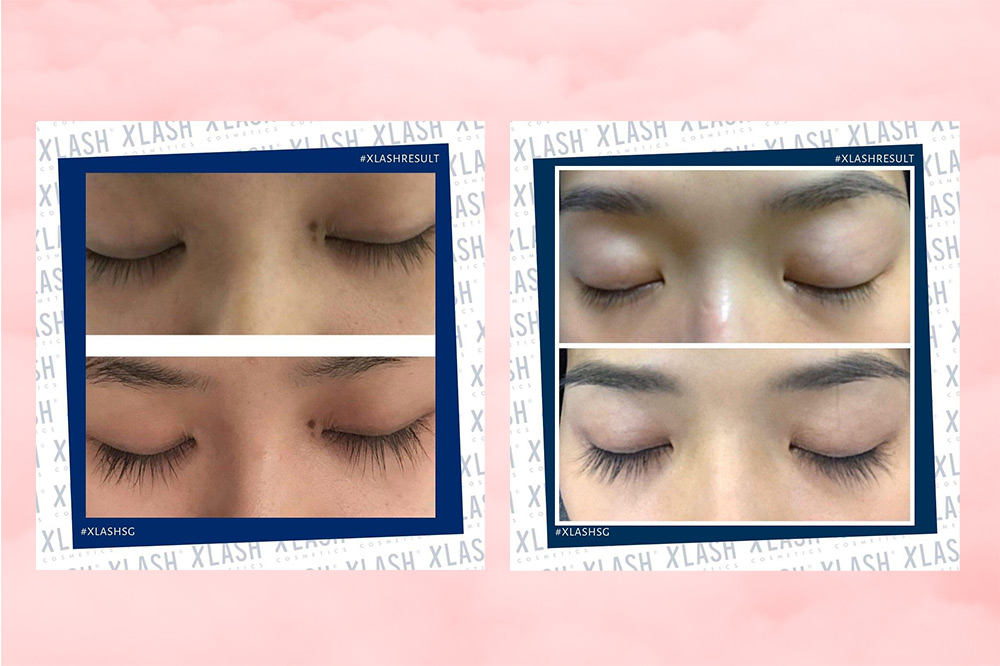 Some of the results from Xlash customers featured on its Instagram feed
Source, source
First impression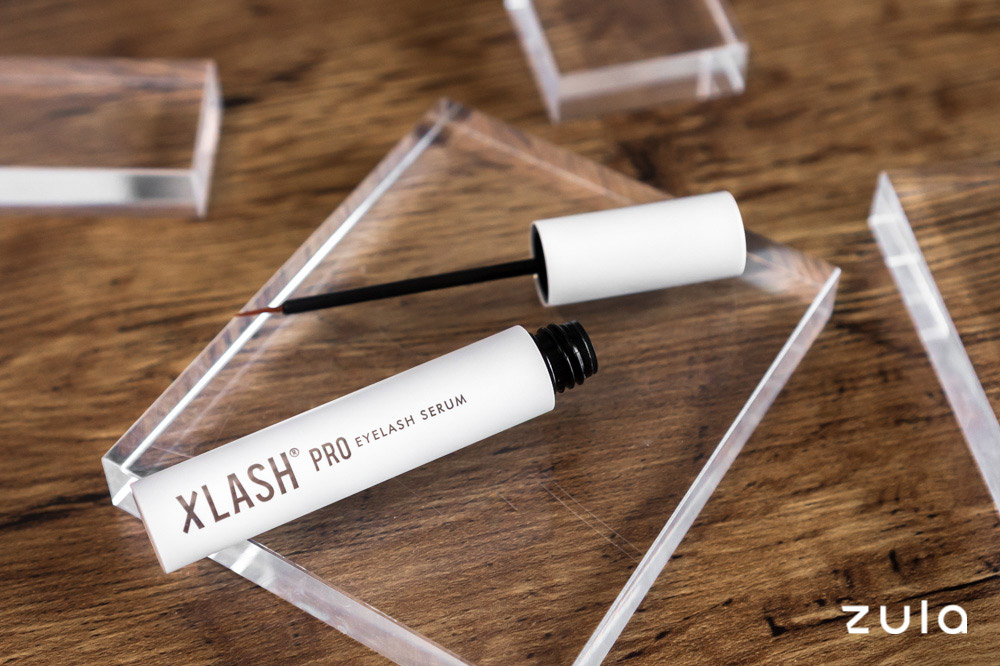 On day 1, I washed my face before embarking on my night-time skincare routine, starting with Xlash's PRO Eyelash Serum as the first step. The PRO Eyelash Serum uses the same formula as the Xlash Eye Serum and is twice the size (6ml vs 3ml) so you get more bang for your buck; it's $144.90 versus $89.90, which means you save $35.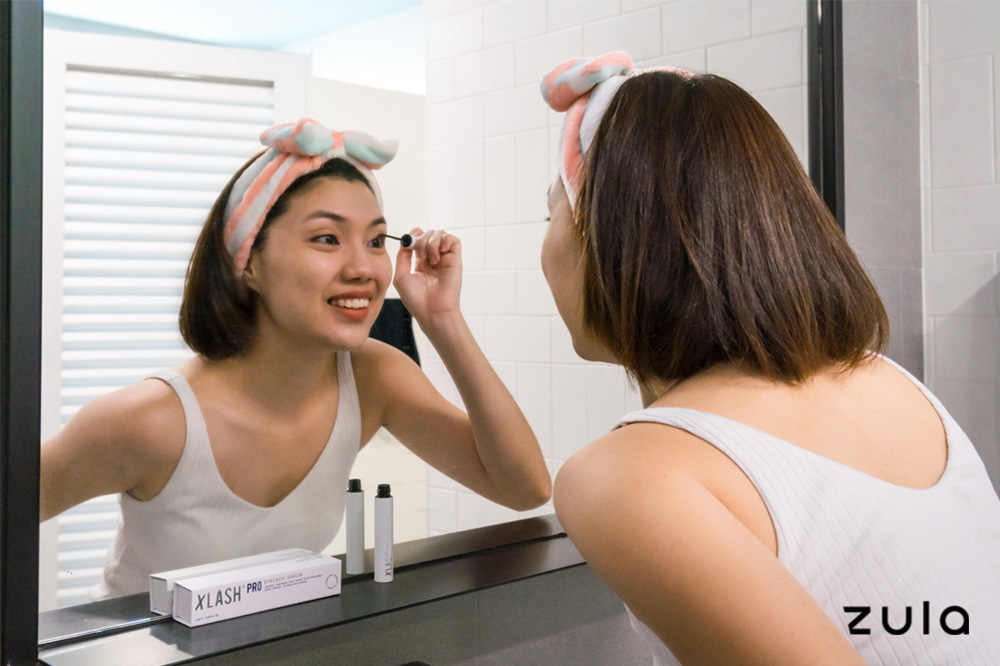 Holding the wand as if I was drawing eyeliner, I applied a thin, even layer on the root of my upper lashes in one continuous stroke. I then did the same on my lower lashes.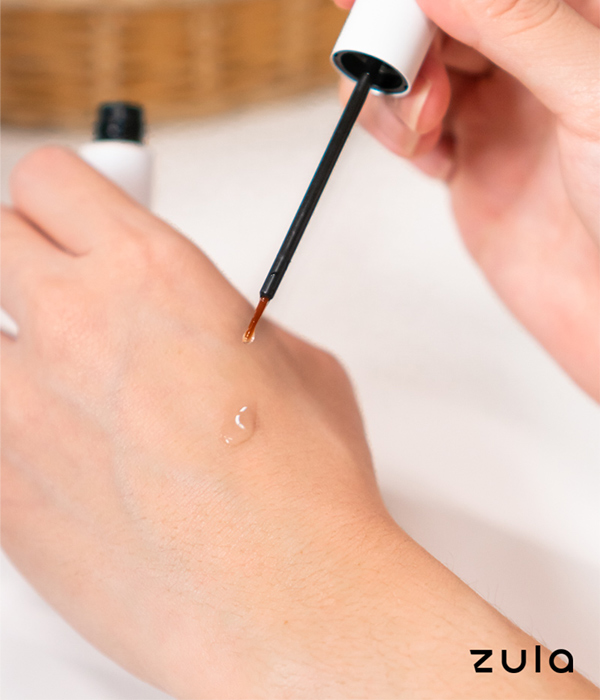 The serum was lightweight with a watery consistency. Initially, I'd been concerned that having to use the serum every night might mean fewer minutes of beauty sleep. But it dried almost immediately upon application and absorbed quickly.
The small wand allowed me to apply the serum easily on the inner corners of my eye. Being the klutz that I am, I accidentally poked my eye with the wand. Thankfully, there wasn't any stinging sensation, likely because the oil-free serum contains natural plant extracts and other safe ingredients.
One day down, 89 more to go!
One-month check-in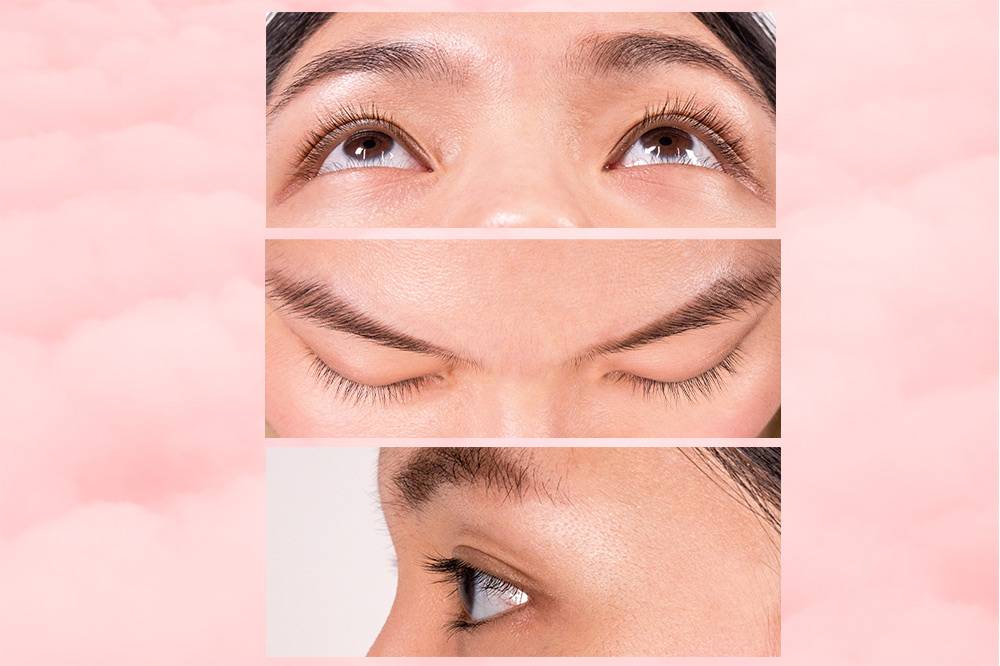 My lashes from the bottom, top and side after 1 month of trying the serum
Before embarking on my trial, I'd read that most customers who tried Xlash's Eyelash Serum noticed visible growth in their lashes in 28 days. But one month in, I didn't notice much of a difference in the length or volume of my lashes.
However, I have a bad habit of rubbing my eyes when I'm tired, and I observed that there seemed to be fewer lashes falling out when I did so.
As they say, "Slow and steady wins the race", "Good things come to those who wait", and so on. My lashes might be late bloomers, but I looked forward to seeing results in the coming weeks.
Two-month check-in
It turns out that those sayings aren't mere cliches. Two months into the trial, I started noticing that both my bottom and upper lashes looked fuller and longer.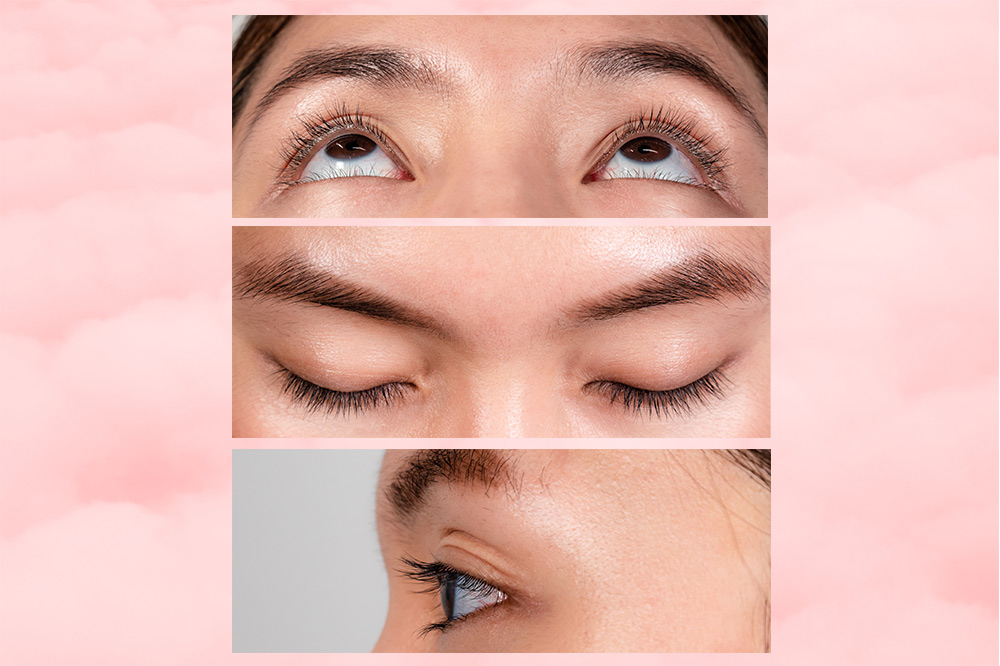 My lashes from the bottom, top and side after 2 months of trying the serum
At first, I thought I might be kidding myself. But then a few friends who weren't aware that I was trying out the serum asked if I was wearing mascara when I wasn't. They also pointed out that my lashes looked darker, which is probably due to biotin being one of the natural ingredients in the serum. Biotin is a B vitamin that stimulates hair growth, as well as makes the hair darker.
By this stage, I'd fully incorporated the serum into my skincare routine and gotten used to applying it every night. I'd even brought it along on a 2-week trip to Australia.
I now felt confident about going out to meetings and on important dates without applying any mascara. With one more month to go, I was excited to see if there would be even more progress.
Final thoughts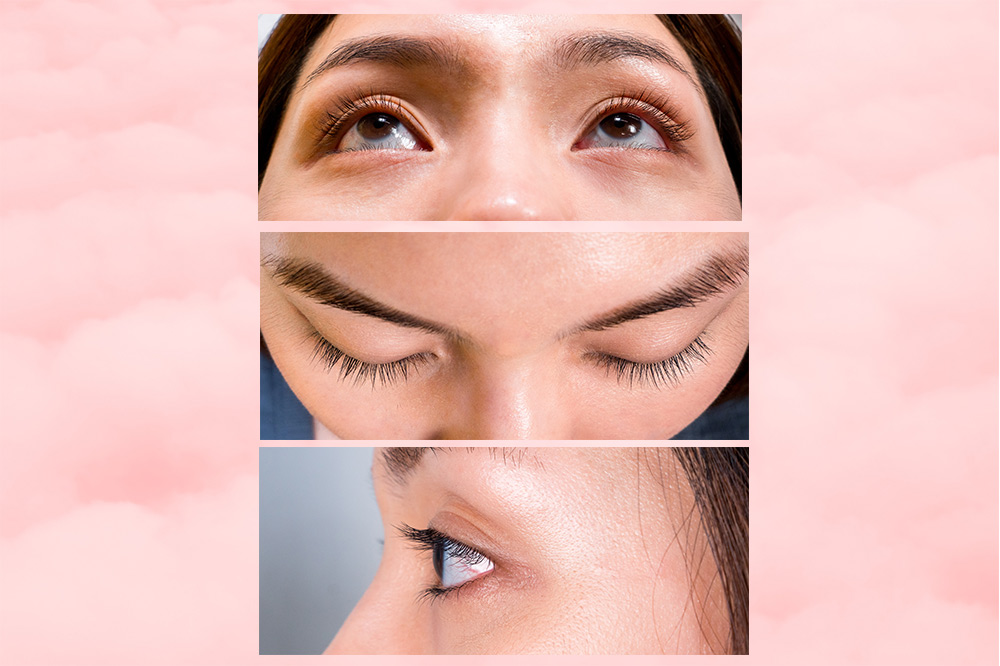 My lashes from the bottom, top and side after 3 months of trying the serum
At the end of three months, there's no denying that my upper lashes have grown much thicker and more voluminous. They even have a slight curl to them! My lower lashes are also significantly fuller and longer. The overall effect is that my eyes seem much brighter, and the fuller lashes give the illusion of bigger eyes too.
While I didn't really notice much of a difference in the first month, the results started showing 2 months later, and I was pretty much blown away. There was significant growth in both length and volume for my second month as compared to the first.
Xlash's PRO Eyelash Serum uses nourishing ingredients to help you achieve thicker, longer and fuller lashes. All you need to do is be committed to using it every night to see the results.
Xlash Eye and Lip Products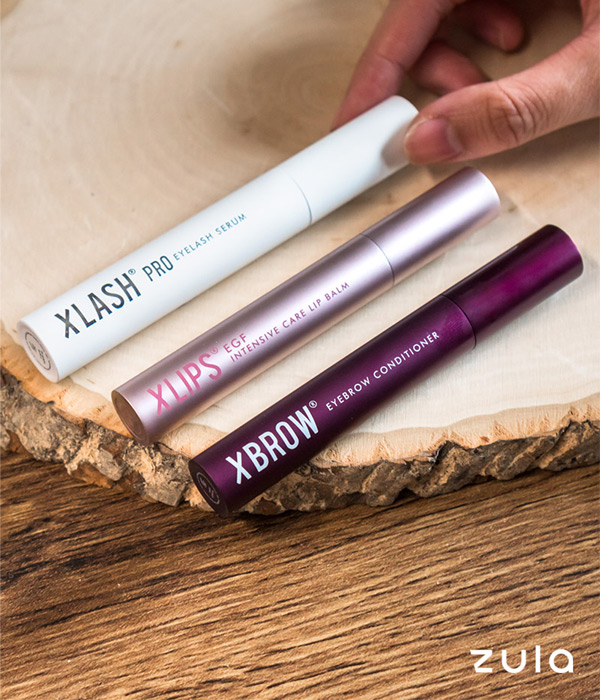 Apart from the Eyelash Serum, Xlash has 2 more products in its stable.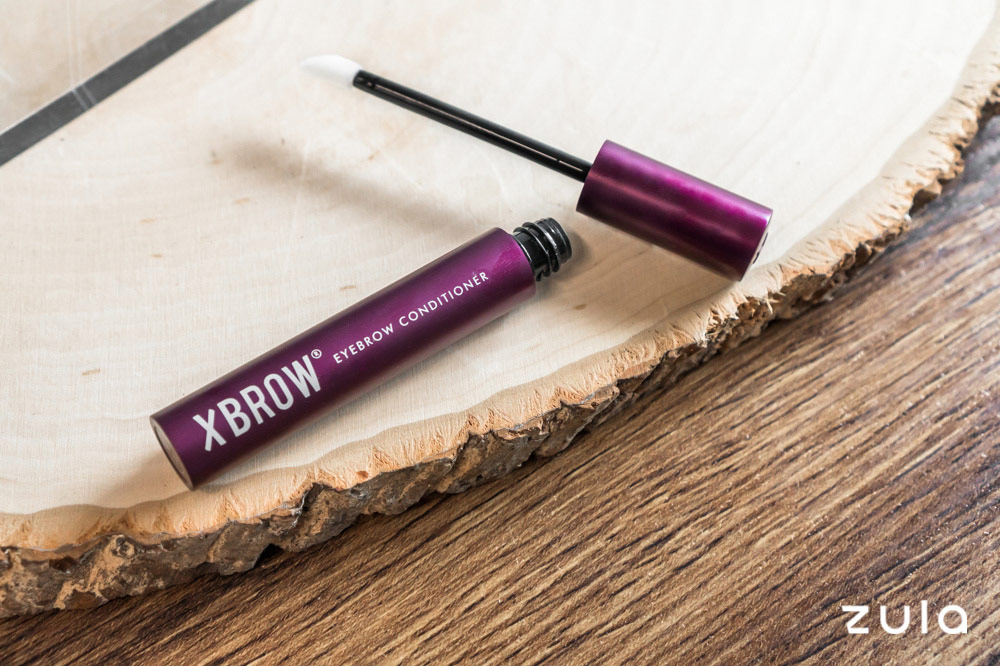 Xbrow Eyebrow Conditioner, $89.90, is an eyebrow serum that works to give you fuller, thicker and darker brows in 4 to 6 weeks. Used daily, the conditioner is absorbed into your hair follicles, nourishing and strengthening them from root to tip. In fact, compared to Xlash Eyelash Serum, Xbrow Eyebrow Conditioner has double the concentration of ingredients that promote growth to stimulate hair follicles even in sparse patches.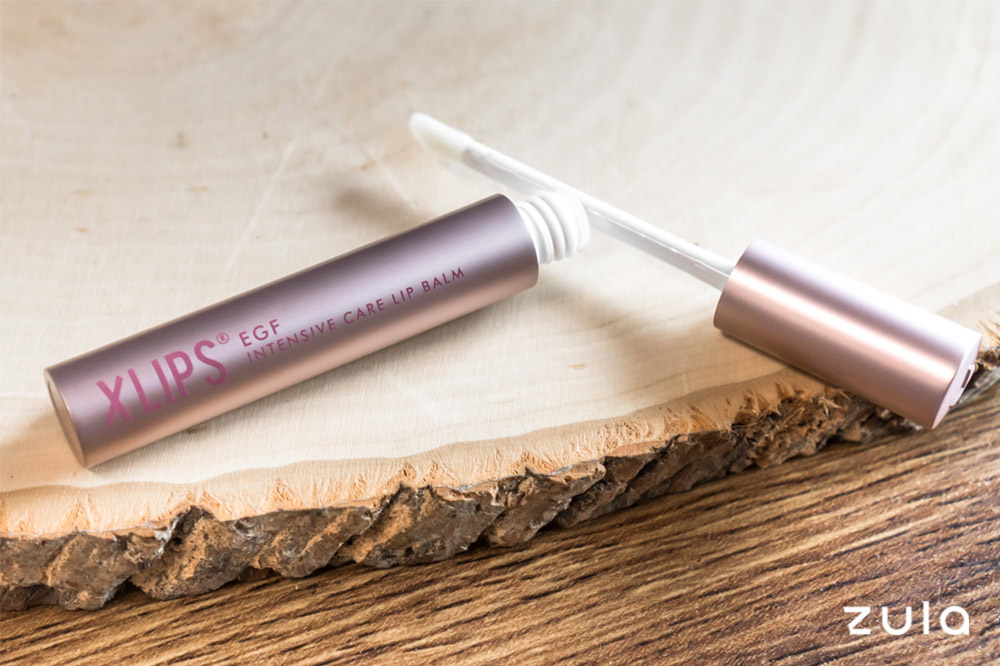 Those with dry and sensitive lips can turn to Xlips EGF Intensive Care Lip Balm, $49.90. EGF refers to Epidermal Growth Factor, which stimulates the growth of epidermal cells and is often used in anti-ageing products. This means the balm is able to not just provide instant relief for chapped lips, but also repair and soften the skin. It can be used as a lip primer too. 
I Applied Xlash Eyelash Serum For 3 Months Every Night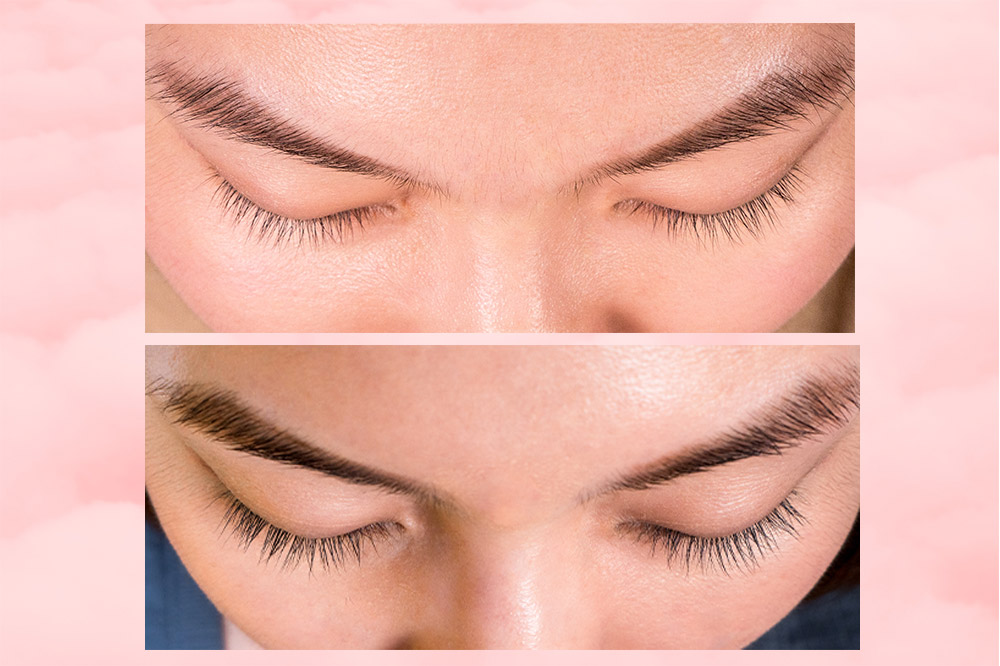 A top-down view of my lashes at the start (above) and end (below) of the trial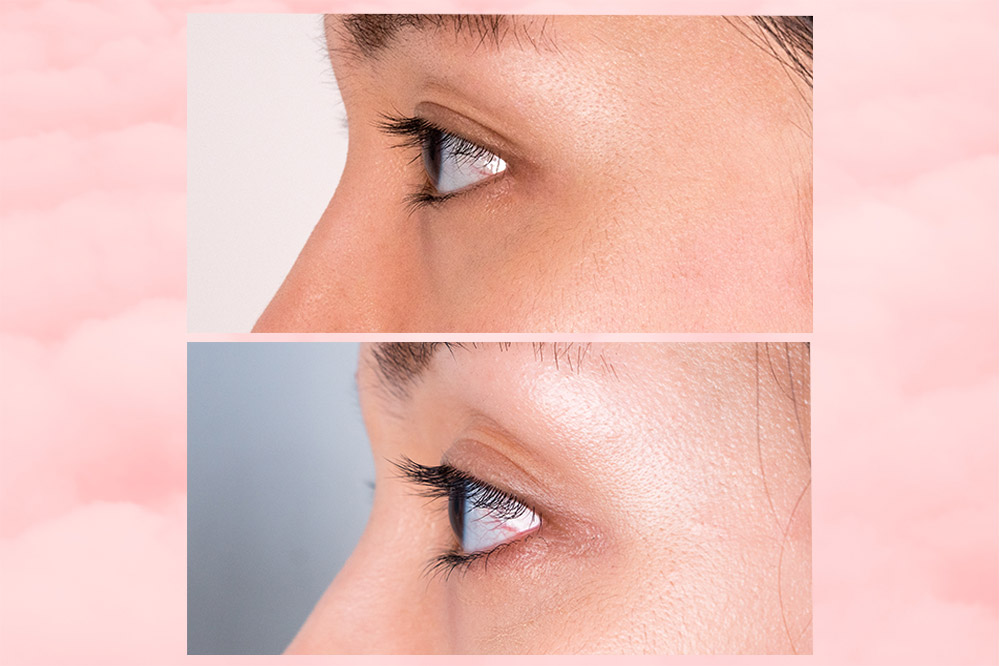 A side view of my lashes at the start (above) and end (below) of the trial
After diligently applying Xlash Eyelash Serum every night as part of my skincare routine for 3 months, my lashes are now thicker, fuller and more luscious. Nowadays, instead of spending time applying mascara, all I have to do is curl my lashes a little and I'm ready to face the world.
You can check out Xlash's full range of eye and lip care products online at its website, Zalora and Lazada. Find them in person at selected Watsons stores and its official retail partners in order to avoid purchasing counterfeit products.  
As a bonus, you can enjoy up to 15% off your order using the discount code "zula" from now to 31 May 2020. After all, there's no better time for some self-care and to switch up your skincare routine than during this extended circuit breaker period. 
This post is brought to you by Xlash.
Photography by Tan Wen Lin.
Background image photography by Madison Inouye from Pexels