My Melody Omamori EZ-Link Charm
As we enter the New Year with new possibilities and opportunities to look forward to, many of us are focused on our resolutions… if you haven't already failed that is.
If you're in need of some luck in 2023, EZ-Link has a new My Melody Omamori charm for you to bring with you wherever you go. 
The design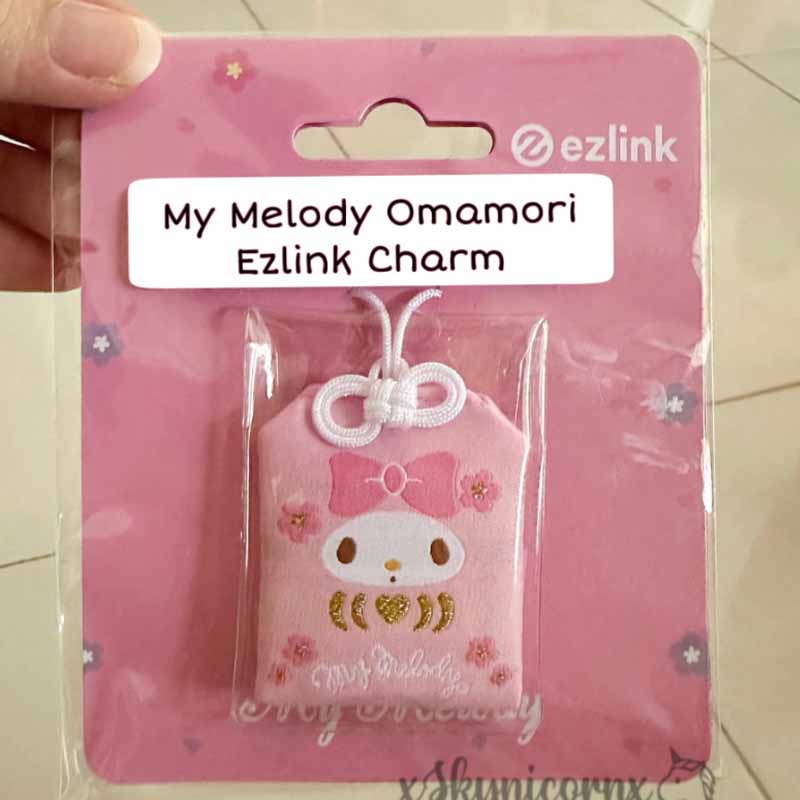 Source
Look pretty in pink with this My Melody Omamori charm hanging from your backpack or phone. Featuring different shades of pink, this chio charm features My Melody's iconic bow and facial features in the centre. There are also flower details beside the bow, adding flair and a cute touch to the charm.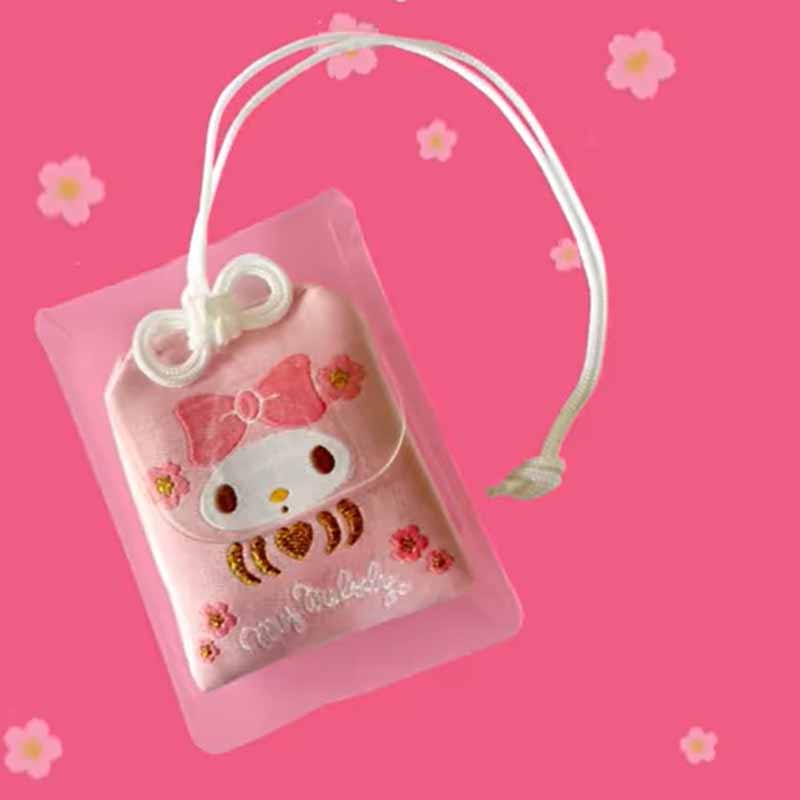 Source
The charm includes gold details in the heart below the white rabbit's face. Written in cursive letters in white below are the words "My Melody". 
The white string connecting the charm is tied in a traditional way to complete the Japanese amulet look. Show your love for bae by giving them this charm for good luck and protection on Valentine's Day. 
The My Melody Omamori Charm Is A Cute & Meaningful Addition To Your Commutes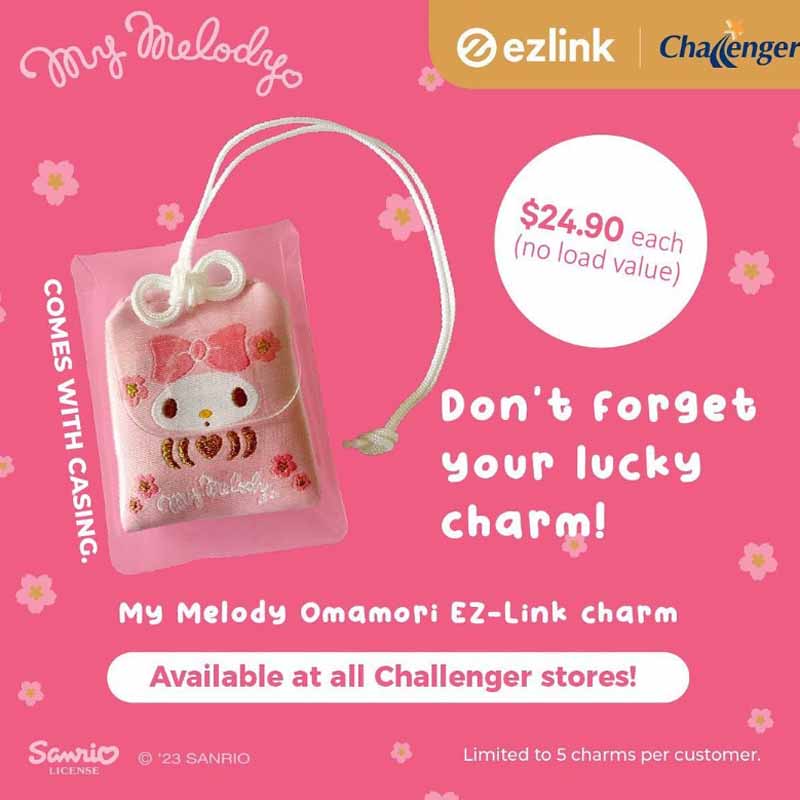 Source
If you or your loved one is a fan of My Melody, don't miss out on this opportunity to snag another one for your Sanrio collection. Let the little white rabbit's cute design cheer you up whenever you're out and about, so you'll never feel sian again when you tap.  
The My Melody Omamori EZ-Link charm retails at $24.90 with no load value, and is available for purchase at Challenger stores islandwide. 
Also read:
EZ-Link x Hello Kitty Celebrates Sustainability With A Gardening Card That Comes With Nai Bai Seeds