Fii Beauty Fii Cloud Curlers
Chances are, you've heard the saying "size doesn't matter", but when it comes to the curls on your hair, they do. Instead of using a typical curling iron to achieve big, bouncy curls, there is now a better way to do so without using heat. 
Enter Fii Beauty's Fii Cloud Curler, an original curling scrunchie from Singapore that doubles as an adorable accessory. With this, you'll now look as fresh as a daisy for your next date with bae or a client meeting.  
Fii Cloud Curler
Heatless curlers have been on the radar of beauty lovers for some time, but many are now turning their attention to scrunchie curlers for a more natural look ‒ Fii Beauty's Fii Cloud Curler guarantees just that.  
Made of 100% Grade 6A mulberry silk, the Fii Cloud Curler looks like a crossover between a scrunchie and a hair band. A curling rod lies inside the banding section, and FYI, it is the secret behind achieving those natural, bouncy curls. 
While products made of silk give off a high-end and luxurious appearance, they're not the only reasons why Fii Beauty uses mulberry silk for their products. 
Tapping into the smooth texture of silk, Fii Cloud Curler allows hair to be held easily without friction, which reduces frizziness and also prevents hair damage. This means you won't compromise your hair health or strength even when you style it with the Fii Cloud Curler. 
The steps to use the Fii Cloud Curler are not rocket science, but it might take a lil' practice before you get the hang of it. 
First, brush your hair and gather them to a high ponytail before you loop in a Fii Cloud Curler with the curling rod facing the front. Then, bring your ponytail across the Fii Cloud Curler and twirl it around the curling rod section until your ponytail is all wrapped up.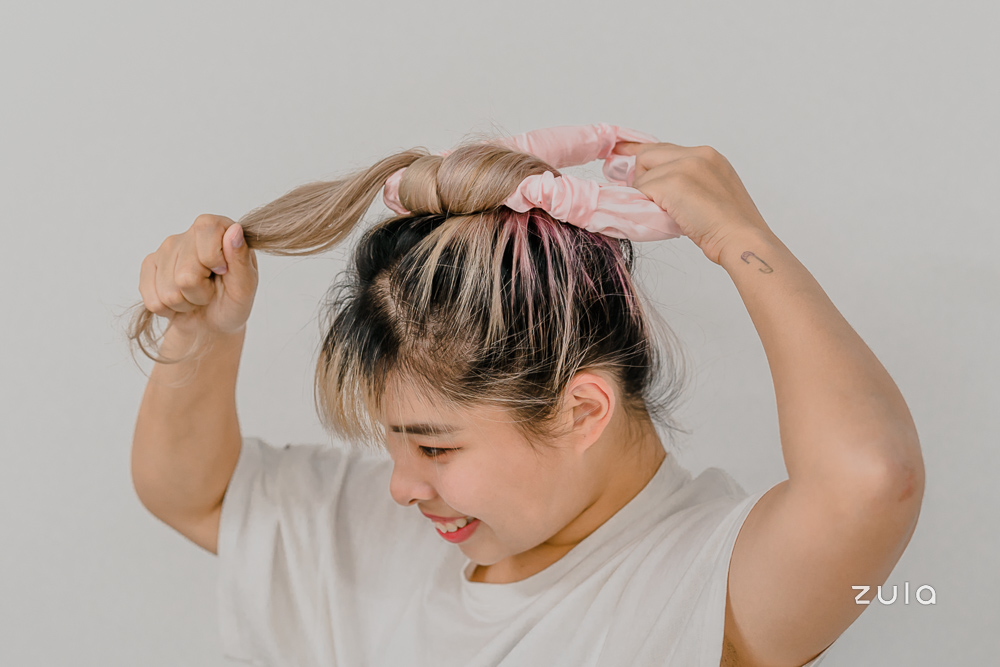 Hold down the curled hair firmly before you grab the other end of the Fii Cloud Curler and twist it entirely in the figure of eight. Finally, loop it over and secure your hair like a high bun sitting on the top of your head. 
While you wait for at least four hours before letting your hair down, you are free to do whatever you want. Be it taking a nap or heading out for errands, you won't be getting unwanted stares from passersby because it'll look like you are simply wearing your hair in a "high bun" before the main event of flaunting your new look. 
Even during an online meeting, you'll look neat and presentable with the Fii Cloud Curler
Plus, if you have a last-minute date or meeting, you can make use of Fii Cloud Curler to achieve natural-looking curls, especially since most of us don't carry a curling iron in our bag. 
Natural curls after using the Fii Cloud Curler for at least four hours
Pro tip: Apply curling cream on dry hair before using Fii Cloud Curler and use fixing spray once you untie your hair for a longer-lasting result.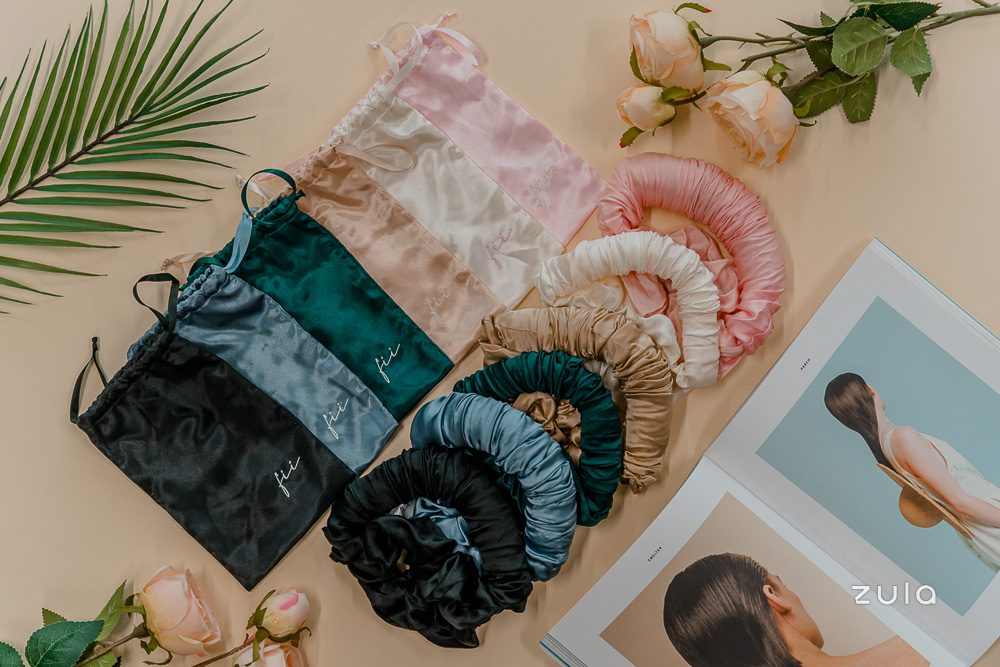 Each Fii Cloud Curler comes with a drawstring pouch
Available in two sizes, the Fii Cloud Curler with thin curler is for those with shoulder hair length or to achieve tighter and more defined waves. The one with a thick curler is recommended for those with mid to long hair length or to achieve bigger curls. That's not all ‒ it also comes in a variety of colours like Chateau Pink and Roasted Almond to match your OOTD seamlessly.
Each Fii Cloud Curler retails at $39.00. 
Fii Body Scrub Balls
Occasions like meeting a successful match from a dating app are opportunities for you to dress up. But if you think only styling your hair is going to get you that second date, you might want to reconsider. Fii Beauty also carries their Fii Body Scrub Balls, that allow you to achieve glowing and supple skin to impress your date.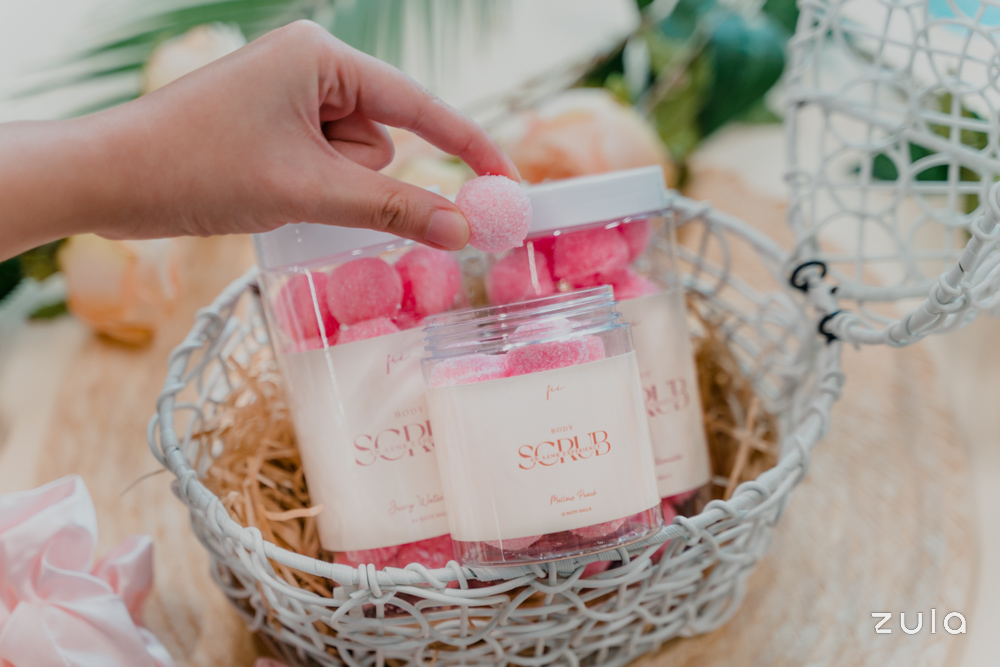 We've all been there ‒ trying a new body exfoliator to only find out that it leaves your skin dry and itchy. Rest assured with Fii Body Scrub Balls, you'll not only exfoliate but also cleanse and nourish your skin at the same time. On top of its body wash and mask function, you can even use the scrub balls in your bathtub for a soothing bubble bath. 
Greeting you in a bright pink shade, the Fii Body Scrub Balls are made with six natural ingredients like Snail Mucin, Niacinamide, and Glycerin.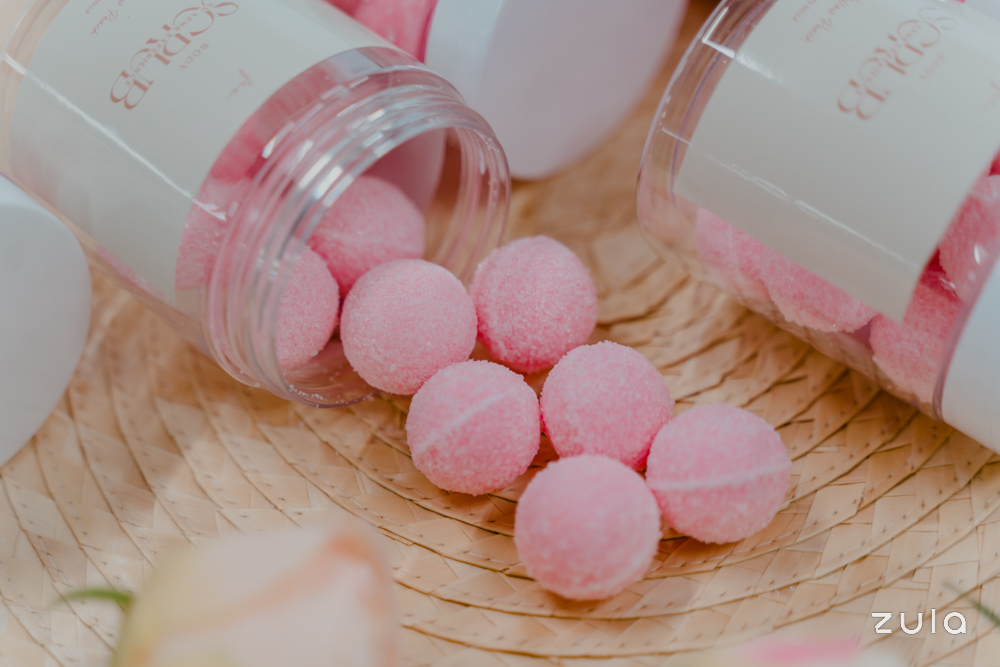 For the unacquainted, Snail Mucin moisturises skin, promotes collagen production, and speeds up skin regeneration. As for Niacinamide, it reduces the appearance of pores and restores skin surface. Plus, Glycerin strengthens the skin barrier too, so you know Fii Body Scrub Balls are packed with only goodies for your skin. 
Simply add water to the scrub ball before pressing down and rubbing it with both hands. It will soon lather into a slime-like consistency, which adds fun to the experience. Then, massage it onto wet skin, focusing on rough regions before spreading it all over your body and washing it away. For best results, use the Body Scrub Balls twice or thrice weekly.
What's so amazing about Fii Body Scrub Balls is that they don't strip away the natural moisture on your skin, and they leave your skin smooth with a hint of a peach scent. Perhaps before a date night with bae, consider pampering yourself in the shower with one of Fii Body Scrub Balls beforehand. 
A bottle of Fii Body Scrub Balls contains 12 pieces and retails at $24.
Feel Pretty With Fii Beauty's Cloud Curlers & Body Scrub Balls This Holiday Season
By now, you've probably received invites from your friends and family members for year-end gatherings. If you're dressing up for the occasion, consider using Fii Beauty's Fii Cloud Curler and aim for silky smooth skin with Fii Body Scrub Balls. Both items also make excellent holiday gifts for that beauty-loving friend, so if you're struggling to think of a Secret Santa gift for them, consider your problem solved. 
The items are available on Fii Beauty's official website, and you can follow Fii Beauty for more updates and promotions on their Instagram and Facebook.
Photography by Chan Hui Wen, Brad Lee, Chloe Chong, and Poh Jin Ron. 
This post is sponsored by Fii Beauty.