Food Bags 
The moral dilemma we face almost every day — to splurge on our latest fashion finds or save for a fancy meal. Instead of having to pick just one, why not satisfy your cravings and revitalise your wardrobe with these delicious-looking food bags.
Courtesy of Rommy De Bommy, a designer in The Netherlands, these purses, slings and even bowties are entirely handmade from clay foam. The realistic details and quirky designs will surely tickle your friends and leave you longing for a bite of these tempting treats. 
Pastry purses

The collection includes several different food types ranging from savoury to sweet delicacies. If you relish mouth-watering pastries, there are all sorts of baked goods you can pair with your OOTD. 
With the cinnamon roll purses above, it's difficult not to imagine the smell of spiced bread wafting around the room. The pearl handle gives the purse a refined touch so your bag will look atas, yet appetising.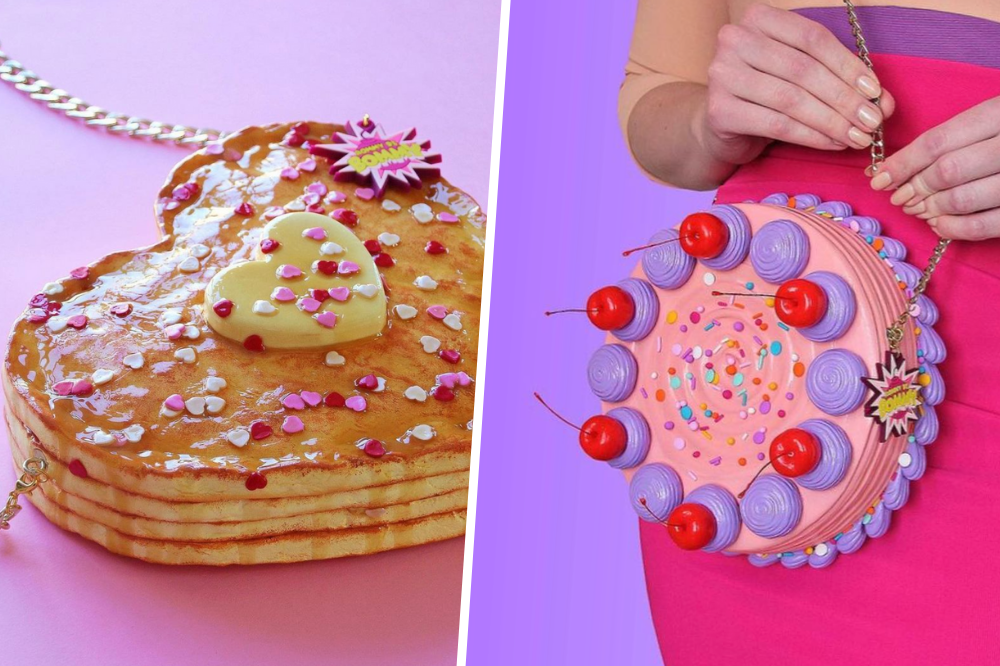 Other dessert-inspired bags include these gold-chained slings. You can start the morning with some lovely heart-shaped pancakes to wear on a grocery run, or dress to impress on a night out with a cake version of the bag.
From the melting butter finishes on the pancakes to the cherry-topped icing swirls of the cake, all eyes will be on your "baked dessert".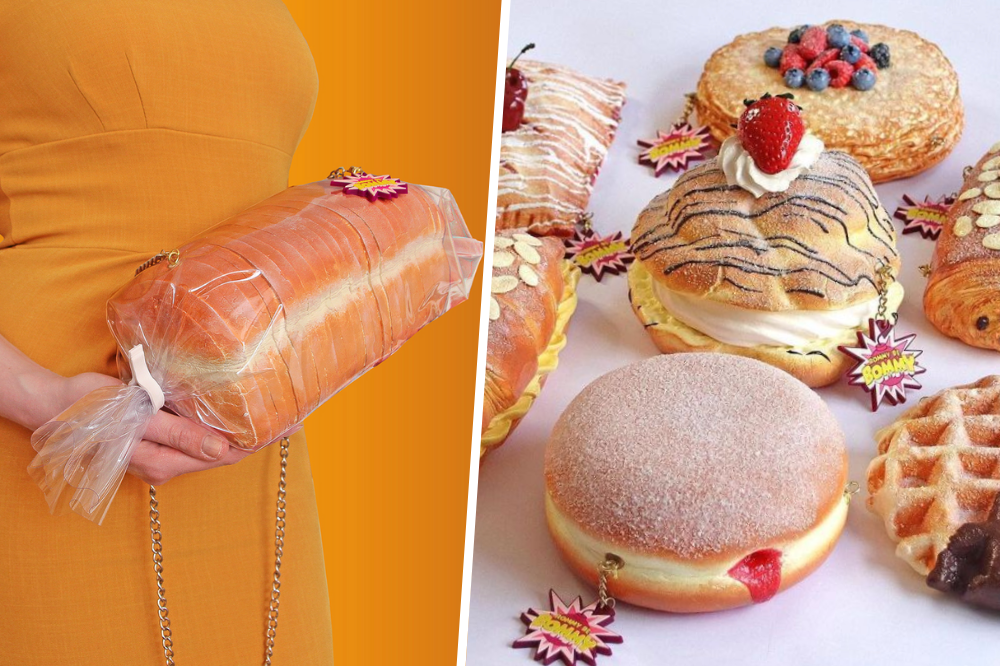 This purse (left) is the perfect way for you to make an impression with the bakery aunty, while you restock your supply of doughy goodness IRL. 
And, if you enjoy sweet treats like waffles or cream puffs, they have imitations of those too — which include designs doused in powdered sugar. 
Savoury food bags

On a cold day, a warm bowl of ramen will leave you full and satisfied. This replica of the crowd-favourite Japanese dish is decorated with clay prawns, corn, eggs and even the fishcake complete with swirls.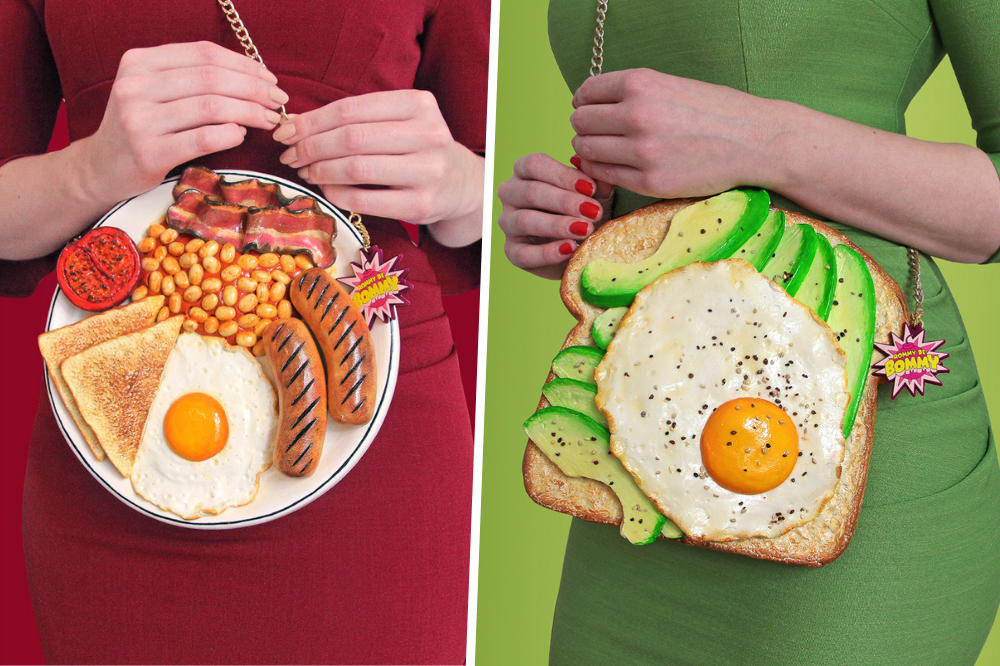 The bags will definitely make great gifts for foodies. For example, you can get your brunch-loving buddy an English Breakfast or avocado toast sling bag that'll make for an interesting surprise — just be sure to remind them they can't be eaten.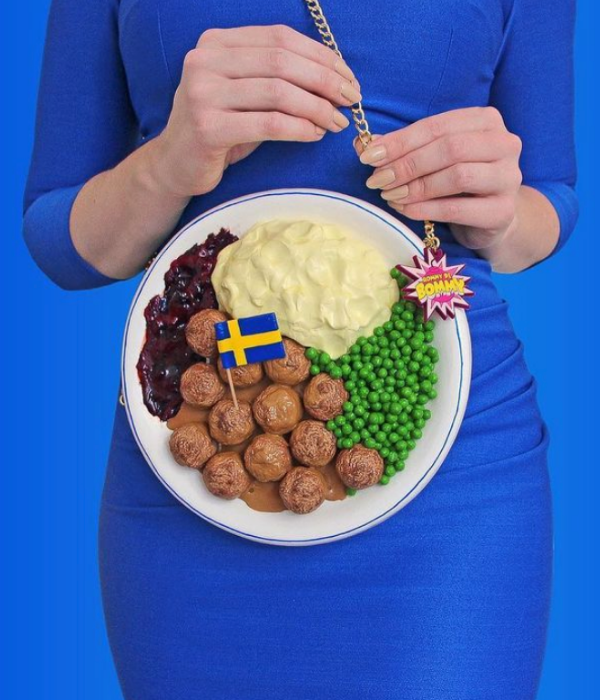 They even have an IKEA meatball-themed platter complete with jam and mashed potatoes – perfect for that IKEA enthusiast in your friend group. 
Fruit & veggie bags

While not everyone likes eating their greens, maybe these fruit and veggie themed bags will change their mind.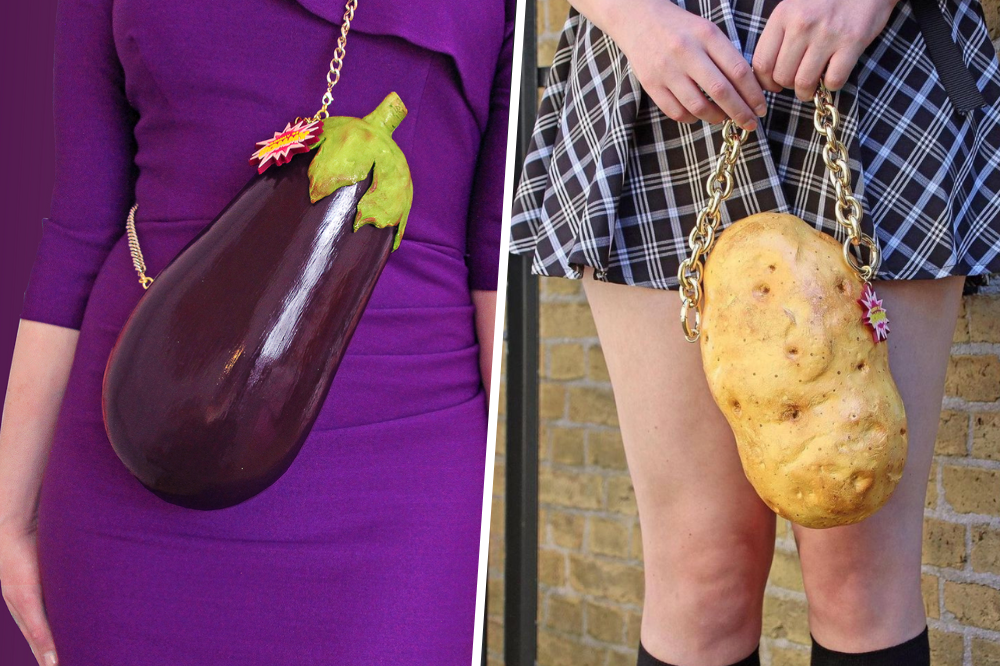 The purple eggplant and potato bags can be rocked with jeans and a tank top. Strike a pose and post some cheeky-looking photos that'll leave followers wondering "what are those?".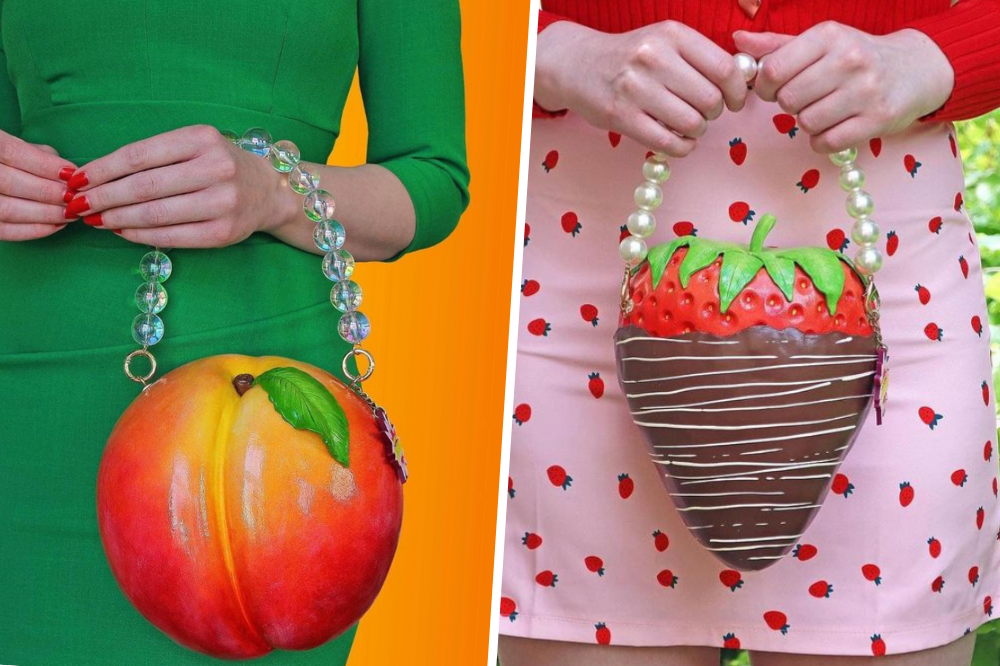 Add some sweetness to your OOTD with a peach or chocolate-coated strawberry purse. The beaded handles give both a dainty touch — perfectly suited for any planned picnic dates you have coming up. 
Backpacks

The bag styles don't just stop at slings and handbags – they have backpacks too. This freshly baked loaf of bread with bright pink straps will add some much-kneaded flair to your daily outfits.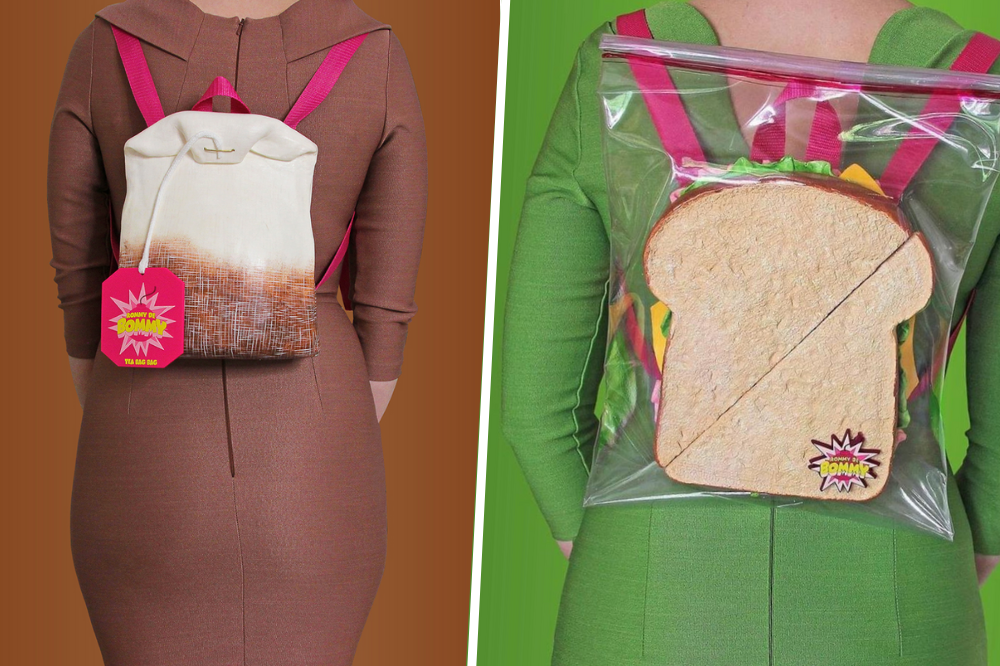 While your friends spill the tea over drinks, you can bring along this bag (left) and share a few giggles over the irony. The sandwich bag (right) comes with its own zip lock baggie — letting you serve fresh bread and looks at the same time. 
Bow-ties

The brand carries some items for the lads as well. These food bow-ties might just distract others from the grease stains you've accumulated on your white button-up. 
Meat bags

Nothing says nice to meat you like these meat-themed bags, which are unique yet utterly ridiculous at the same time.
Coffee sling

After a full meal, it feels amazing to wash it all down with a warm brew. This coffee sling bag even comes with its own teaspoon and mug.
All the bags start from €120 (~S$190.64) while the bowties start from €45 (~S$71.49). 
These Food Bags Will Make You Hungry For Unique Style 
All of the bags and more styles can be found on the Rommy De Bommy website, which also does custom orders and ships worldwide. As shipping takes a while, why not plan your gifts early and amuse your BFF with a present inspired by their favourite dishes. 
These bags, if anything, will have you looking like a real snack. 
All images courtesy of Rommy De Bommy. 
Also read:
Disney Has A New Local Food Collection Of Tees, Tote Bags & Plushies Featuring Durians & Kopi