Frosted Flakes Makeup Collection
Earlier this year, we were treated to a Lucky Charms makeup collection with colourful graphic liners and eyeshadow palettes. For those who are hungry for more breakfast-inspired makeup, US makeup brand Glamite has launched a Frosted Flakes collection, featuring iconic Tony the Tiger motifs.
The collection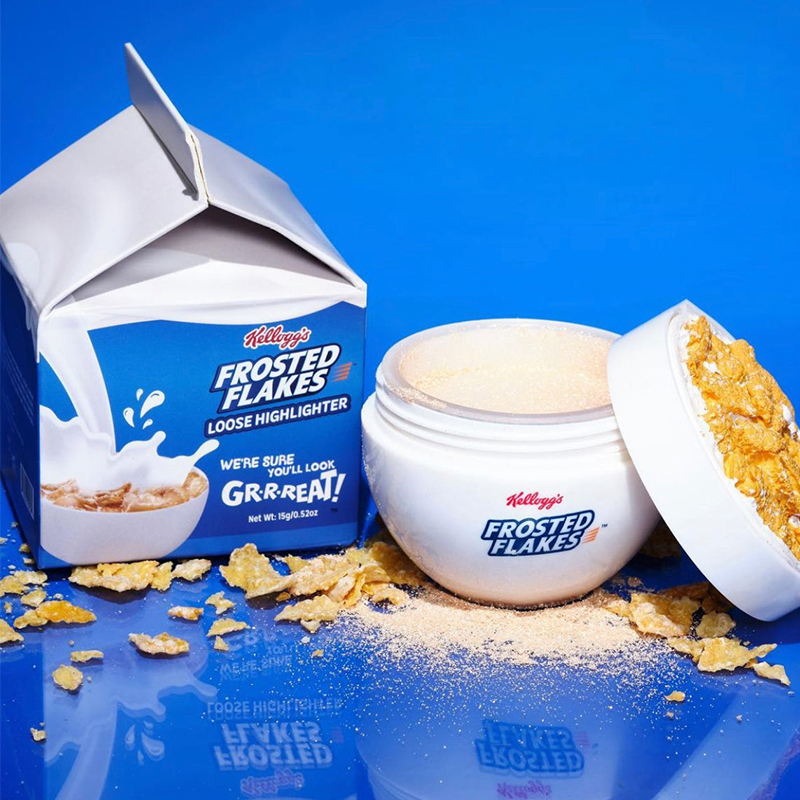 While breakfast is the most important part of the day, we can't deny that getting your glam on before you leave the house is equally important. Enhance your glow with the loose highlighter in this collection, finished with a frosty white base and silver shimmer. 
Each highlighter also comes specially packaged in a Frosted Flakes milk carton, along with 3D motifs of the cereal on the highlighter lid. It's retailing at USD$16 (~SGD$22).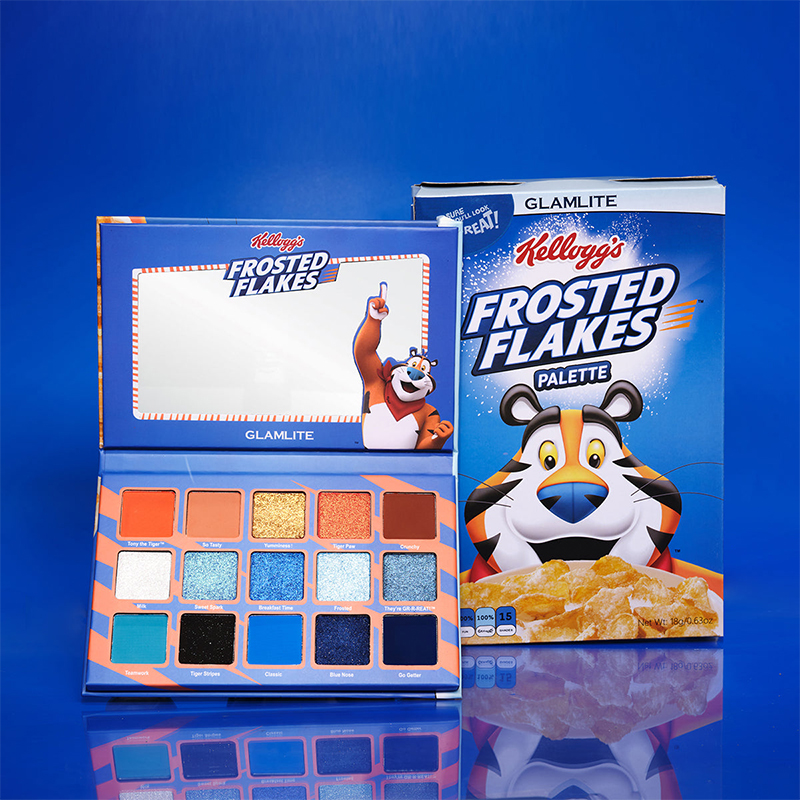 Inspired by the colours of Tony the Tiger, the 15-pan eyeshadow palette comes in vibrant hues of orange and blue. The palette features more Tony motifs on the mirror, and is also packaged in a mini Frosted Flakes cereal box.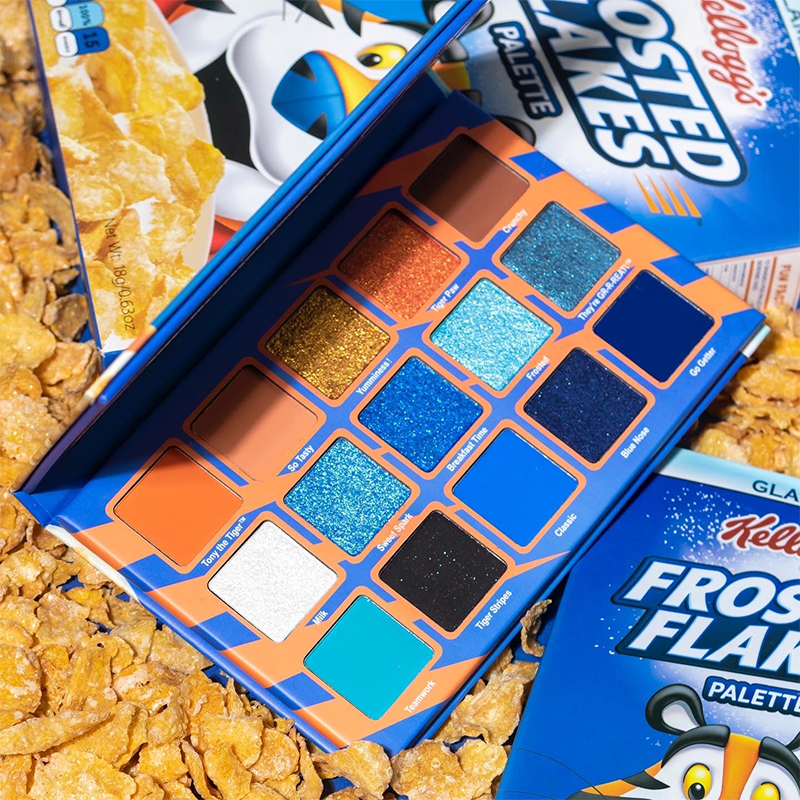 Go for a bold makeup look by blending the shimmery and nude tones, perfect for a refreshing and fun summer look. The eyeshadow palette is retailing at USD$35 (~SGD$48.14).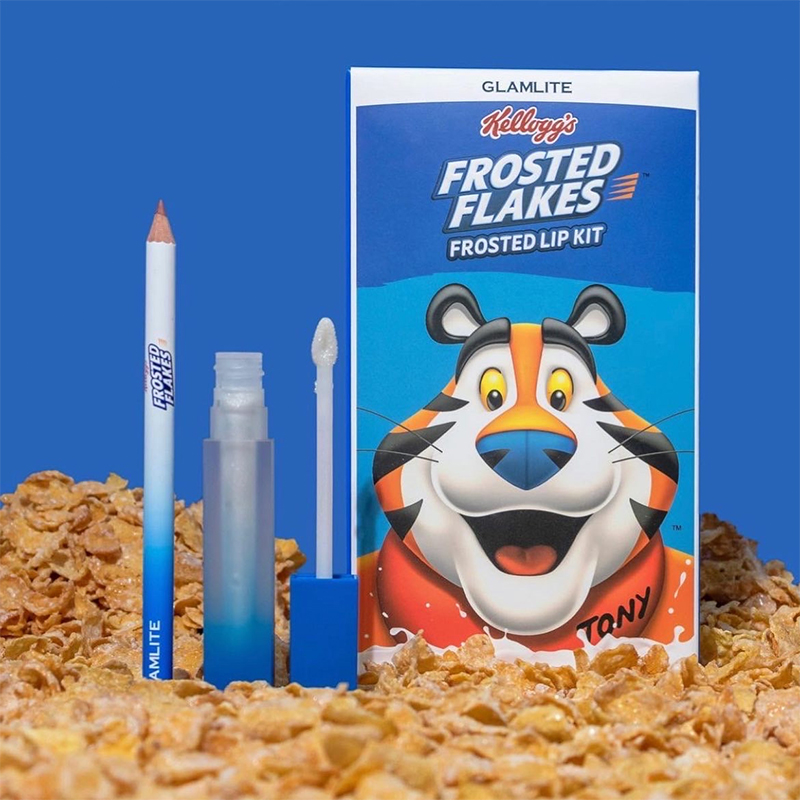 No makeup look is complete without a lippie to tie everything together. The Frosted Lip Kit comes in a set of a dazzling lip gloss and lip liner for a chic look.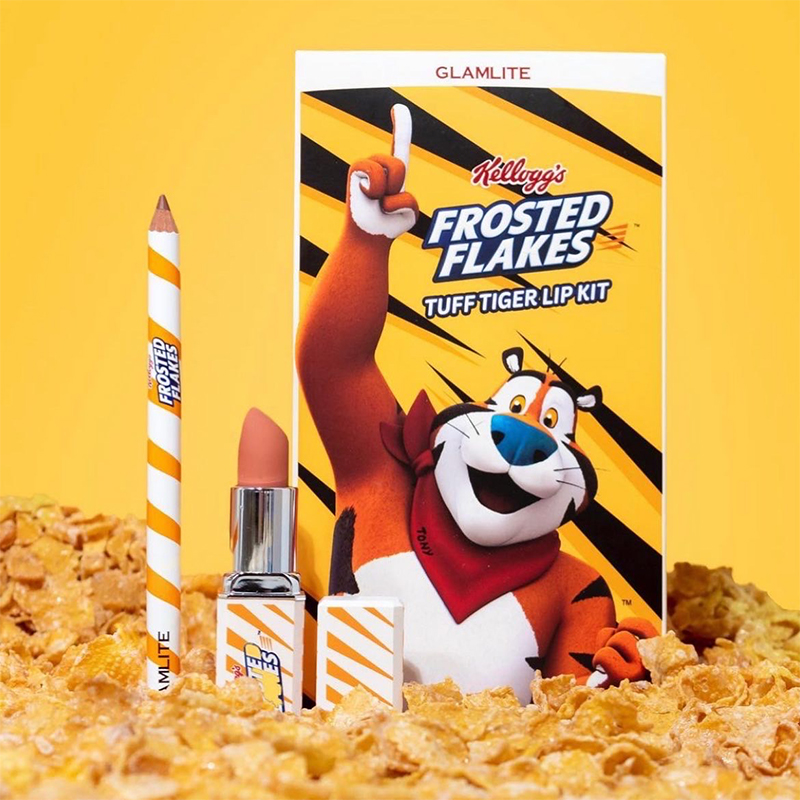 If you prefer warmer tones, go for the Tuff Tiger Lip Kit instead. The set comes with a scented matte lipstick and matching lip liner to achieve the ultimate nude lip combination. 
Both lip kits are retailing at USD$15 (~SGD$20.63) each.
Bundle box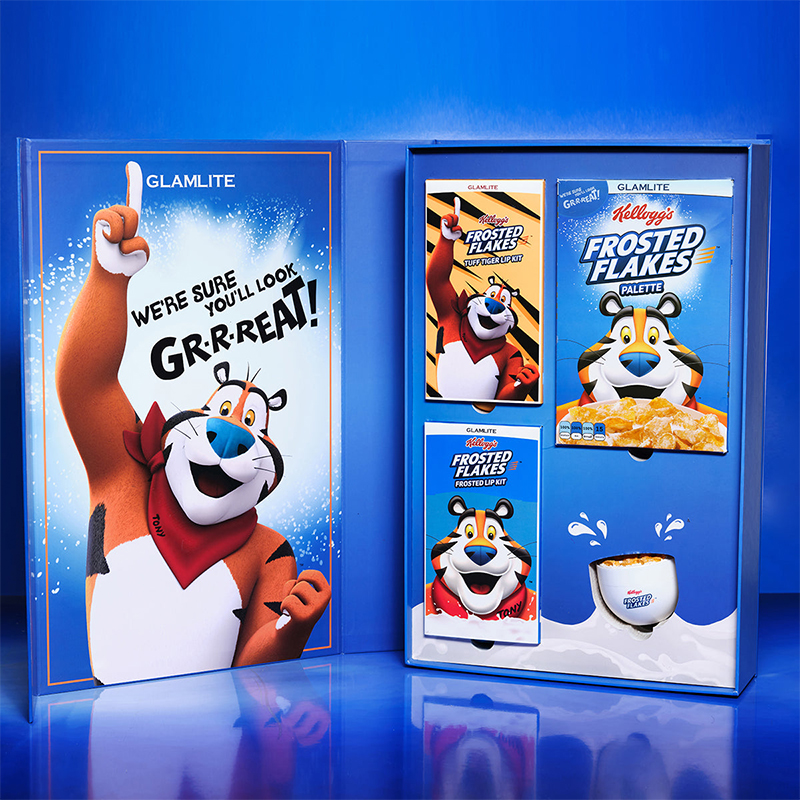 Satisfy your cereal cravings by getting the full set that comes with a limited edition PR box. Retailing at USD$90 (~SGD$123.80), Tony the Tiger once again greets you on the  lid of the exclusive box, ready to transform your makeup look.
The Frosted Flakes Makeup Collection Will Cereal-sly Level Up Your Look
The full Frosted Flakes makeup collection can be purchased on Glamite's online website that ships directly to Singapore. In the meantime, don't miss out on the previous Moschino x Tony the Tiger collection with streetwear for a hype breakfast date with bae. 
All images courtesy of Glamite.
Also read:
This Lucky Charms Makeup Collection Has Graphic Liners Inspired By Marshmallows For A Sweet Finish