Taking A Gap Year In Singapore
"Huh take a gap year for what, waste time ah?" is a common question among Singaporeans who hear the term "gap year" for the first time. More often than not, it's from our stereotypical Asian parents who can't relate — if you can continue studying, then why are you suddenly taking a break? 
In 2019, 25-year-old Chloe was recalled from her overseas internship, with university graduation just around the corner. She was then hit with the realisation that she had no idea what she wanted to do next. Sounds familiar? Perhaps this is where the term "quarter-life crisis" would be appropriate.
The fear of graduating while also struggling with her mental health resulted in one impulsive solution: taking a gap year in the middle of her studies. We spoke to Chloe to find out more about her journey as a lost university student, how she almost dropped out of school and ultimately ending up with her dream job.  
Being recalled from her overseas job attachment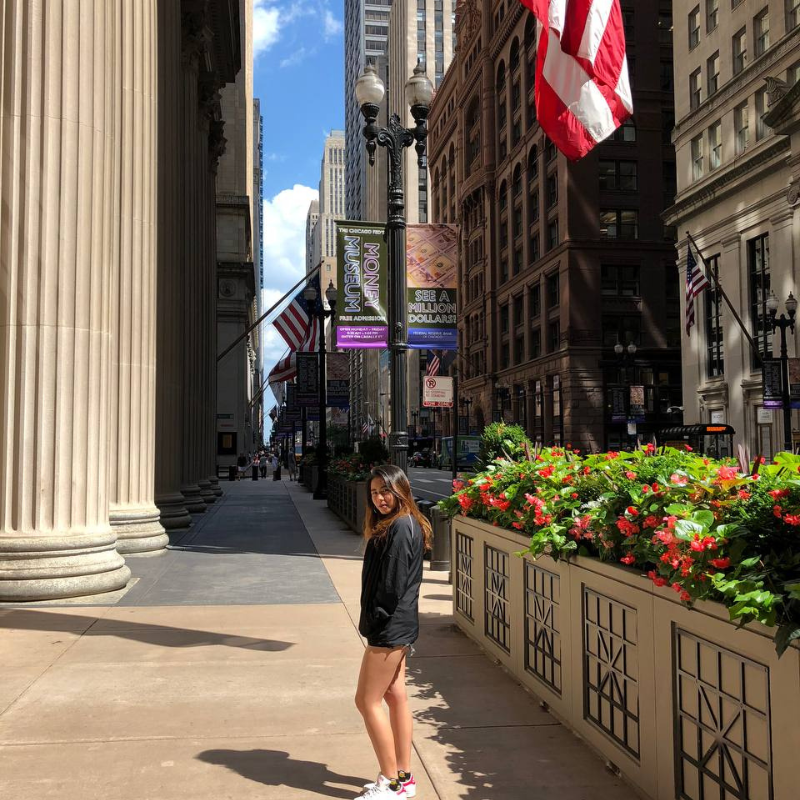 Chloe in the US during her overseas internship
While it may seem like eons ago to many, the Covid-19 lockdown still remains fresh in Chloe's memory. Back in July 2019, Chloe flew all the way to the US for her overseas internship as an accounts management and marketing intern.
Unfortunately, the pandemic struck, and she was recalled back to Singapore three months earlier than intended. 
A week before she was supposed to return, Chloe was informed of another devastating news: her grandmother had passed away. In a frenzy to return home, Chloe soon found herself feeling lost and in a very negative headspace.
"I was supposed to return to school later in 2020 to finish up my last year of university, but I wasn't sure how things would end up for me if I forced myself to finish school."
Deciding to take a gap year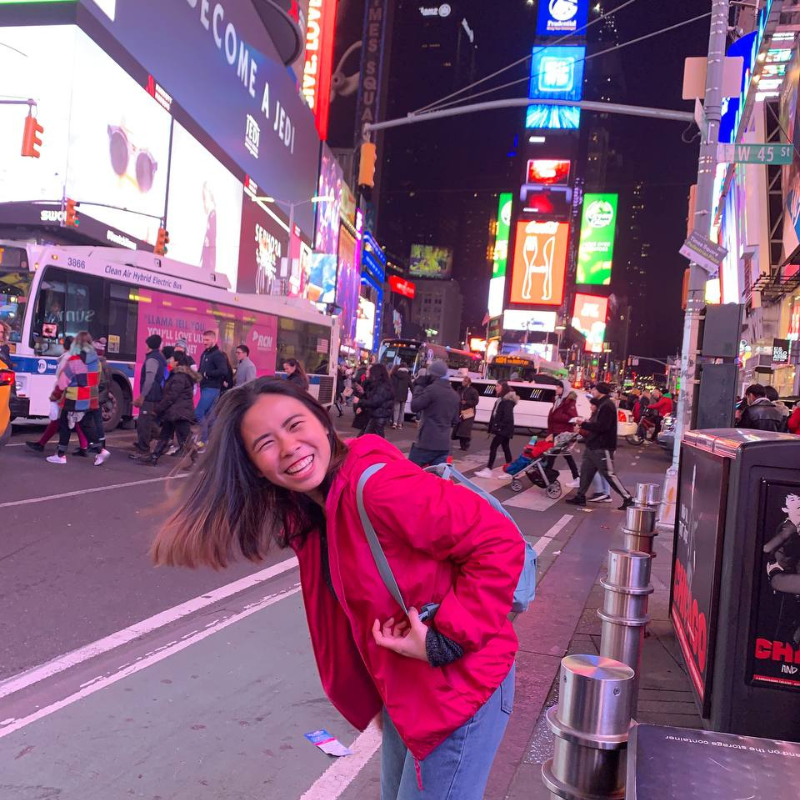 Chloe in the US during her overseas internship
TBH, it's not unheard of for university students to take Leave Of Absence from school to complete an internship nowadays. However, Chloe didn't take a gap year with that intention in mind. "I was just done — I needed time to reset and work on feeling better again."
With the pressure of graduating and her grandmother's death weighing down on her, Chloe felt that she "needed a change in life, something else to focus on", which then resulted in the hunt for an internship just one month before the new school term. 
"Another internship? Didn't you just come back from a year-long one?", was the first thing that came to Chloe's mother's mind when Chloe broke the news to her. 
It was hard for Chloe to explain to her mother that she wasn't ready to go back to school, especially when her mother immediately assumed that Chloe wasn't intending to graduate anymore.
Chloe was offered the role of a content strategist — a job that she didn't even know existed at that time. She took a leap of faith and accepted the position, deciding that she wanted to experience as much as she could before being thrown into the adult world.
Taking on an internship during her gap year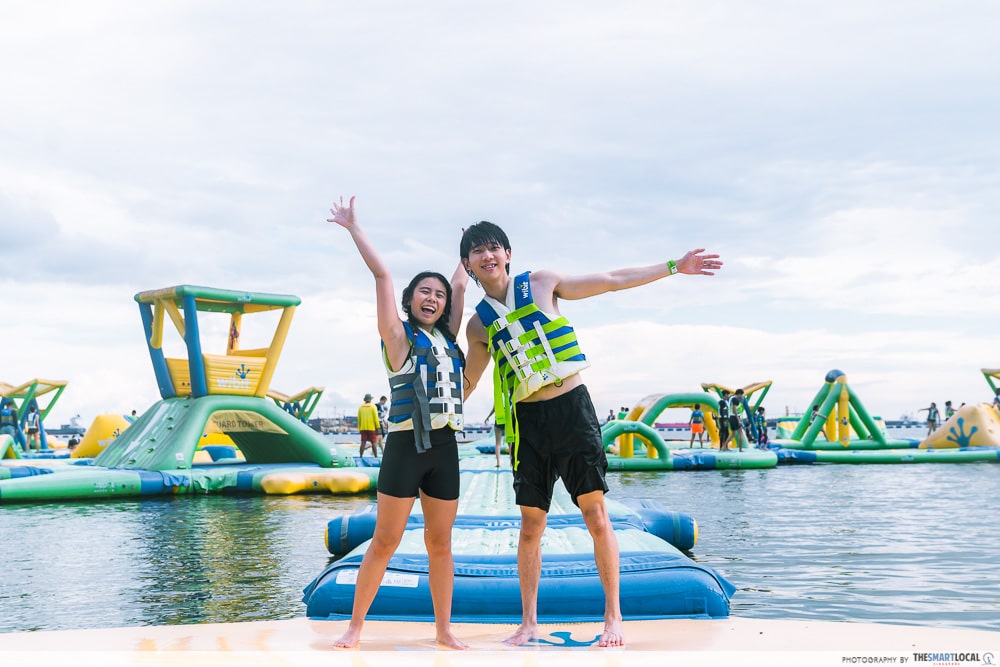 Chloe going on a shoot during her internship
Source
Luckily, Chloe's mum soon became understanding of her decision. Describing her mother as "a very supportive parent", Chloe explained that as long as there was something out there for her to pursue, her mother was content with just being there for her. 
As a content strategist intern, Chloe's main job scope was to find solutions for clients' problems and align them to the company's content direction. When she first started, she quickly realised that she appreciated the culture of the job and enjoyed taking on such a creative role. 
"I do think that enjoying a job also comes from a place of understanding yourself, where you are able to work better when your mental health is ideal. 
It was my dream job scope where I was surrounded by encouraging colleagues every day. There were so many parts of my job that were fun, like going on shoots and taking on crazy challenges in front of the camera. My internship shaped me for the better, and made my time feel like it was worth it."
Struggling to go back to school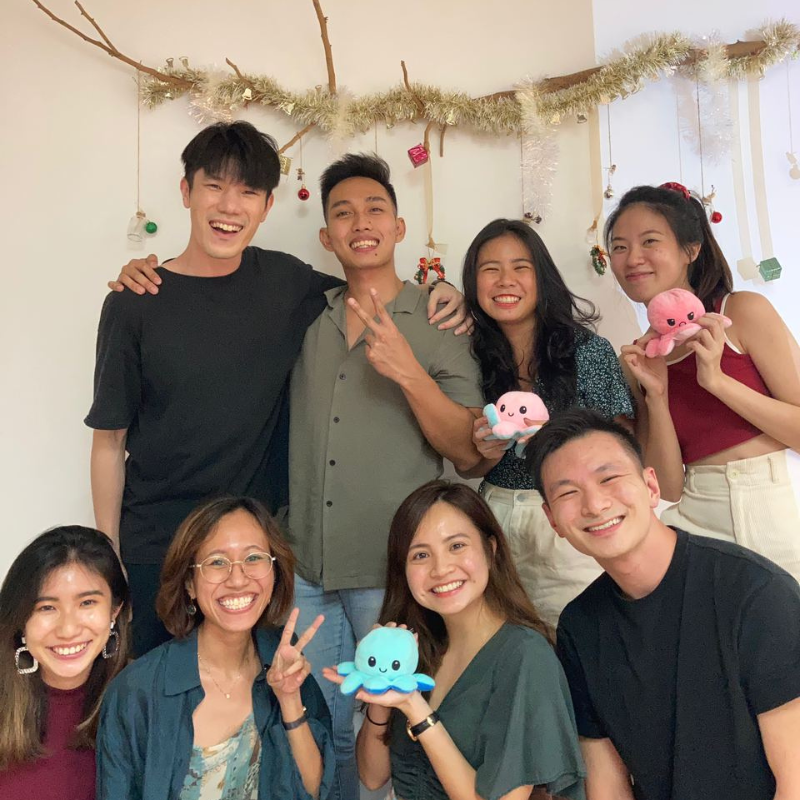 Chloe with her team
As the cliche saying goes, all good things have to come to an end. After completing her 6-month internship, Chloe still wasn't satisfied. 
"I wanted to challenge myself in other ways and take on more obstacles with the skills I had picked up. There were areas in my life that I wanted to go into more, and I finally felt that I was in the right place where I could give myself a bit more character development."
The solution for her internal conflict? Extending her internship for another six months. Suddenly, her mother's fears became a very real problem — Chloe felt like she didn't want to continue with school anymore. Work experience became her priority, and she wanted to find out if being a content strategist was really what she wanted to do.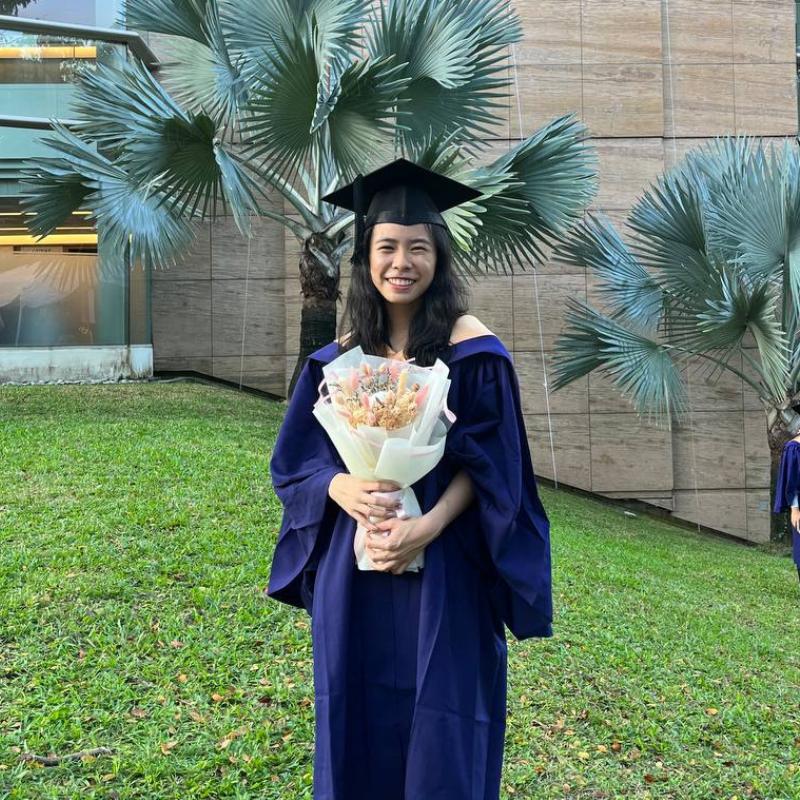 Chloe during her university graduation 
Being away from school for so long made Chloe want to start working full time ASAP. She considered dropping out and spoke about it to her bosses, who were shocked by her revelation. They encouraged her to go back, not wanting her to regret making such an impulsive decision. 
After reflecting for a few months, Chloe came to a conclusion. "Ultimately, I understood that qualifications also make a difference when it comes to job security. I also didn't want to disappoint my mother, who had already spent thousands on my education, just for me to drop school in the final lap."
Going back was tough, but in her final year, Chloe went in with a "YOLO" mindset. She took on classes she never considered taking before, such as a creative writing module, and was surprised to see herself scoring well in them. 
"I realised that I was looking at all the wrong places back then, and that final year changed the way I looked at school. I started to look for more things to add value to my life, and it began with classes."
It's never too late to discover your strengths in life, and Chloe's eagerness to try new things even in her final year of school proved it.
Landing her dream job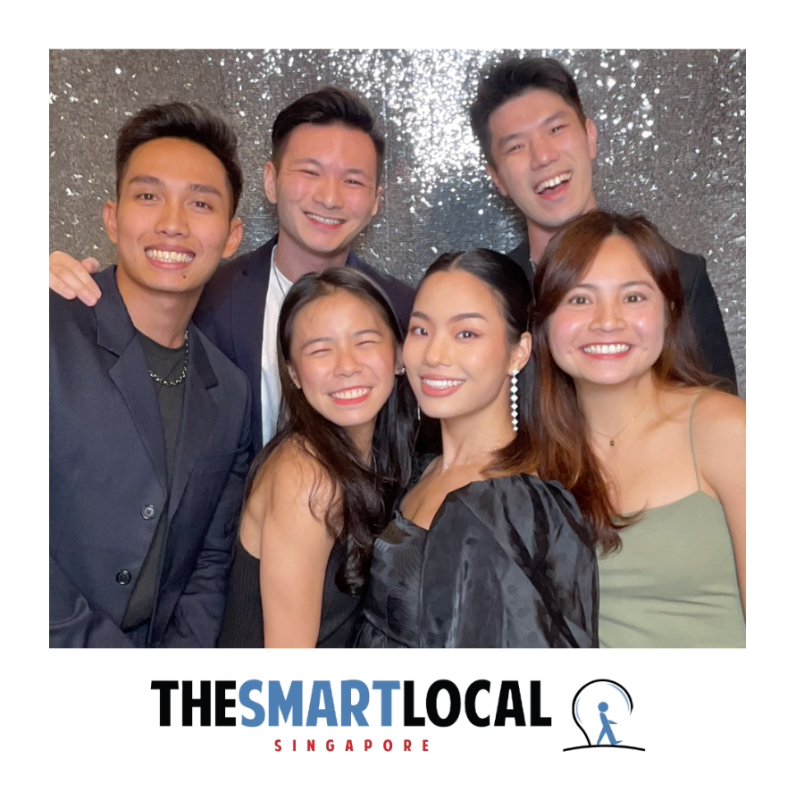 Chloe with her current team
Looking back now, Chloe felt that she wouldn't have had enough exposure to the real world if she hadn't taken the gap year. Amidst the pressure of watching her peers secure jobs before graduating, she took a step back for herself and decided to look at life with a fresh perspective.
When asked about how she knew things would work out in her gap year, Chloe answered, "honestly? There was no way that I could see my life turn out the way it did. But I'm glad I learned a lot from that year." 
With a fast-paced environment like Singapore, it's not easy to admit that you're burnt out and can't keep up. We're constantly chasing for the next best thing, but Chloe broke away from that bubble and sought her own pace instead. She shares, "time is important, but it's not everything. The less pressure you have to hurry up and do something, the more you'll be able to discover what you really want." 
After graduating, Chloe went back to her internship company and converted into a full-time position, feeling that the year she spent as an intern helped her transition into her current role. 
Taking A Gap Year Taught Chloe To Slow Down & Prioritise Her Mental Health First
By taking a gap year in the middle of her studies, Chloe learned to prioritise her mental health first and take on life again with a clearer perspective.  
For others who are also contemplating taking a gap year to slow down, Chloe ends off with a last piece of advice — "it is your choice to go through everything that happens in your life."
Tackle Life In Easy Steps With Freeplus Skincare
Life doesn't always have to be as complicated as the people around us make it to be. Sometimes, all we need is to pause and reset, so that we can get back on track again. Likewise, Freeplus' skincare routine is here to show us that taking care of ourselves is as easy as going through our next step in life with confidence.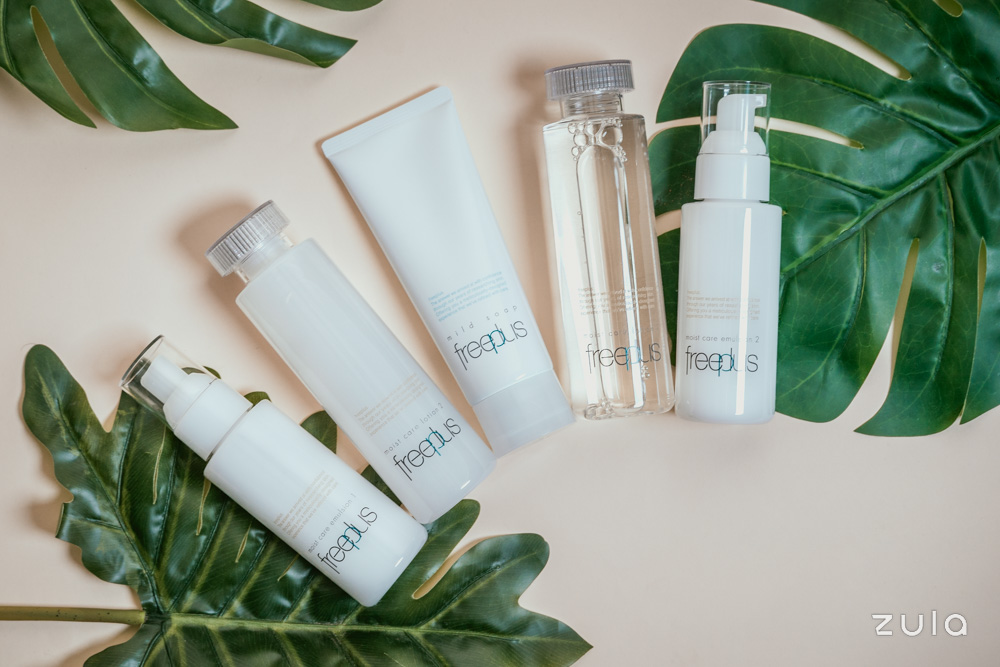 No matter if you are a skincare junkie or not, the routine of cleanser, toner and moisturiser is a staple for many. Begin your day with Freeplus' Mild Soap, a mildly acidic foaming cleanser that removes dirt and other impurities trapped in the pores. 
The collection also stars the Moist Care Lotion 1 (Light) targeted for oily and combination skin, leaving your skin moisturised and refreshed without any sticky residue. Meanwhile, the Moist Care Lotion 2 (Rich) is for users with dry skin, blending smoothly into the pores to have your skin feeling soft.
Finish off your routine with the Moist Care Emulsion 1 (Light) and Moist Care Emulsion 2 (Rich), also targeted for oily and combination, and dry skin respectively. The moisturising formula in these products smooths your skin by penetrating the skin barrier with a veil of moisture. 
These products are all made with no added fragrances, colourants, mineral oils and alcohol as well.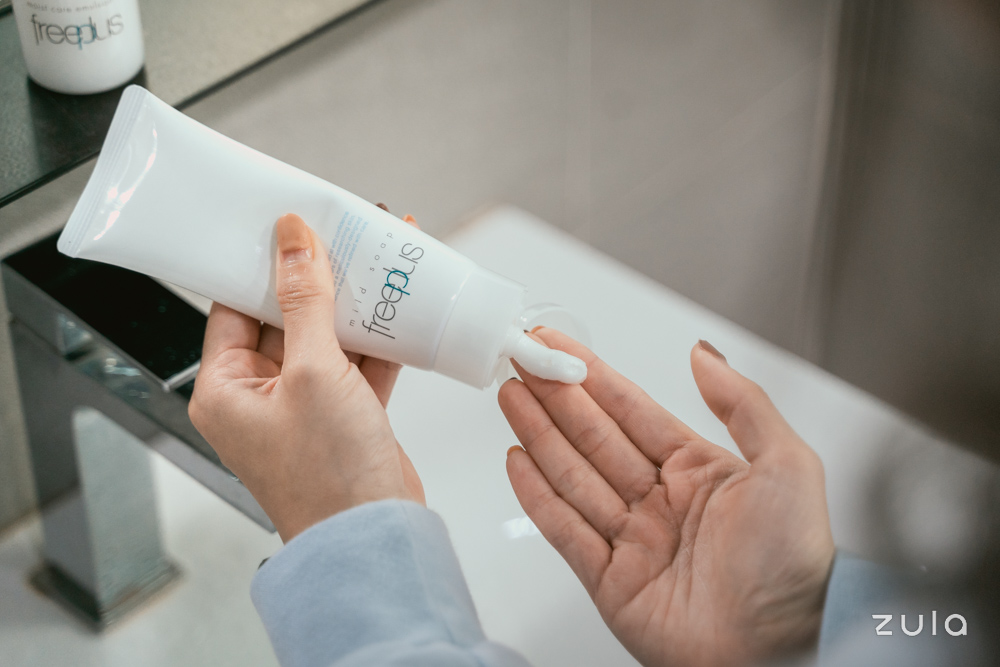 It's no secret that most of us desire a minimalist lifestyle, whether it's for self-care or skincare. To adopt an interesting approach towards incorporating this in your day-to-day, you might want to introduce "SEIKAN" in your dictionary.
For the unacquainted, SEIKAN is a Japanese phrase that means "minimal, simple and powerful", a motto that many of us can heed in our daily lives. With less complexity and stress, we can focus on what we truly need to let ourselves grow as an individual.
Fun fact: Freeplus' products are also made with sustainable packaging, so environmentally conscious users can kill two birds with one stone — achieving healthy skin while saving Mother Earth at the same time.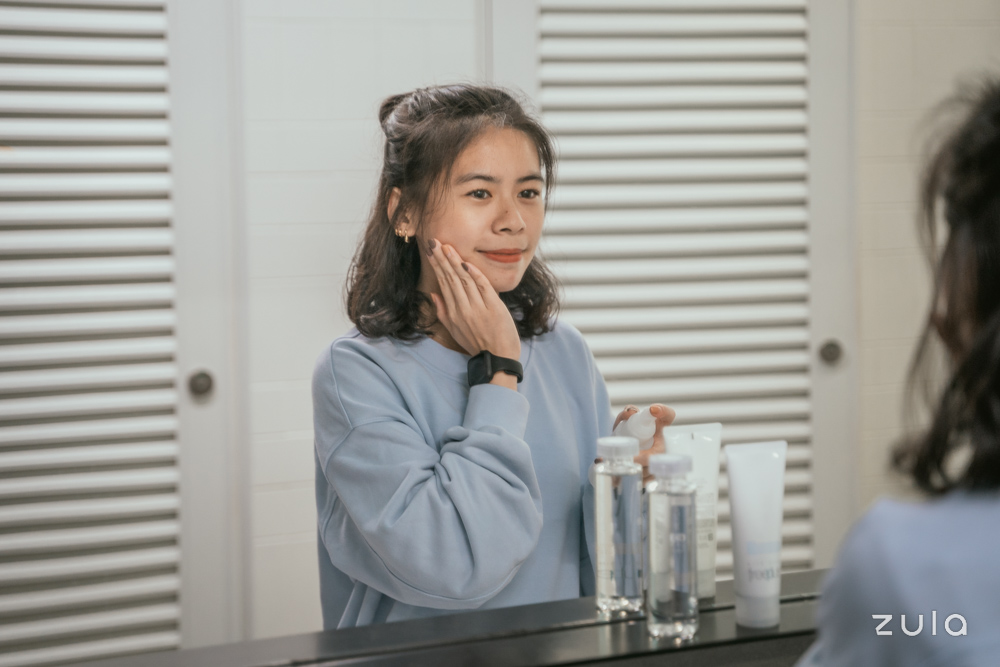 Similar to Chloe's story, many youth in Singapore are also struggling with their identity, especially with the added pressure to do well in society. Our journey through life is a trial and error to finally find a path best suited for us, just as how one would search for the best skincare products to suit their skin type. 
Freeplus' skincare routine will easily help you to help you tackle life's challenges head on with energised and healthy skin. There's no need for the complexities of products with these easy and minimalist products to keep your daily routine simple and carefree. And when in doubt, remember Chloe's journey to slow down, breathe, and take it a step at a time.
This post was brought to you by Freeplus.
Photography by Emilyn Cheng.
Images courtesy of Chloe Chew unless otherwise stated.