Gong Cha x Chupa Chups
Whenever we think of our childhood, one thing that comes to mind is the candy we had as kids, which definitely included Chupa Chups lollipops. Now, Gong Cha has brought back this nostalgic taste into three milk tea drinks with different flavours for you to experience your yesteryears again.
The drinks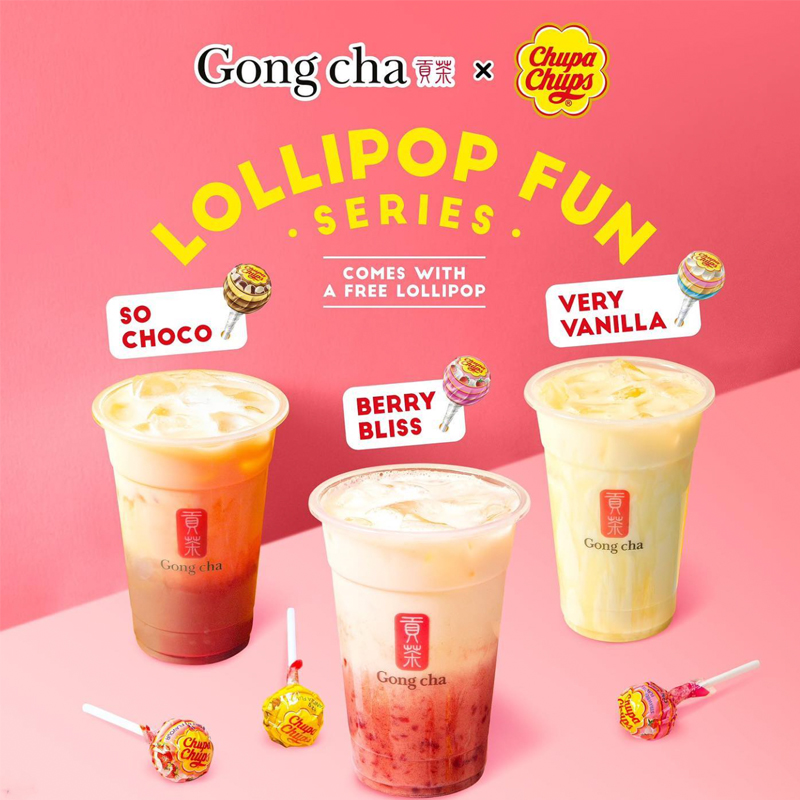 Source
The special series consists of three flavours – So Choco, Berry Bliss, and Very Vanilla. FYI, the drinks are in line with the three most popular Chupa Chups flavours, with my personal favourite being strawberry, of course. If you loved the Chupa Chups lollipops with the split-duo flavours, you'll be glad to know that these drinks taste almost similar.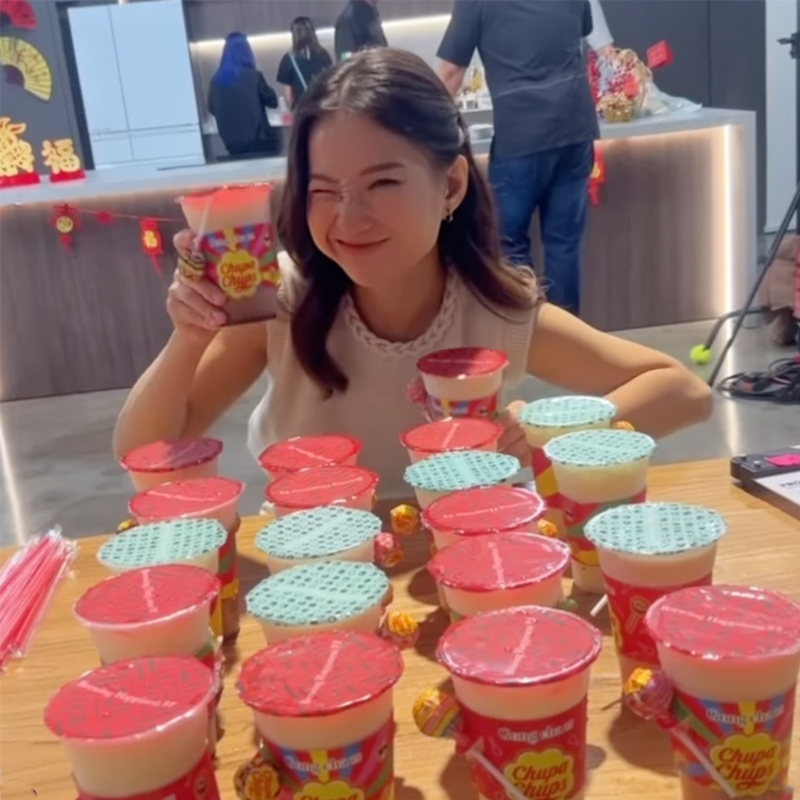 Source
With vibrant and carnival-esque packaging, drinking your BBT will look and taste so much better. For Milo lovers, opt for the So Choco flavour as it has a Milo and tea taste, so you can get your chocolate and caffeine fix at the same time.
Additionally, the Berry Bliss has strawberry puree chunks added on top of the strawberry and tea combination, which gives you that faux boba kick to it.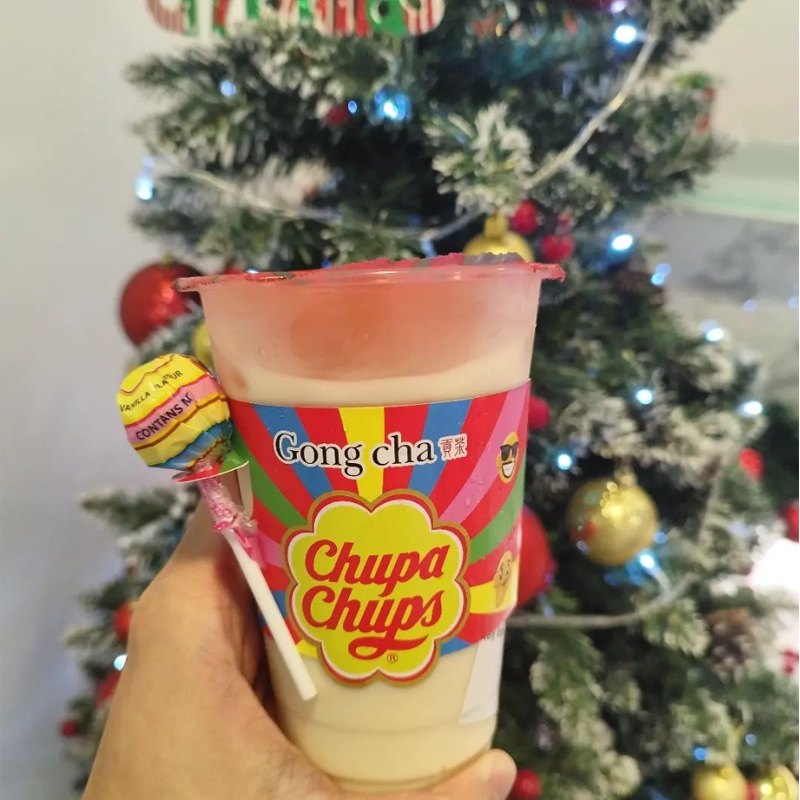 Source
Apart from the BBT, each drink comes with a free Chupa Chups lollipop attached to the cup – the sugar rush can now replace your coffee fix for the day. 
The Gong Cha x Chupa Chups Drinks Will Give That Extra Touch Of Sweetness For The Day 
Sometimes all we really need is a familiar taste to keep us going. In this case, Gong Cha has your back with their nostalgic Chupa Chups drinks which will be available from now to the middle of January 2023. Each medium-sized cup retails at $6.90, so be sure to get it while it's here on our shores. 
Also read: 
CHICHA San Chen x Elephant Cuppa Has Christmas Gift Sets For Sustainable BBT Runs