First Date Stories
While modern romance creates an illusion of choice, given how connected our world has become, staying together these days is a whole different ballgame.
But through these 10 Singaporean grandmothers who have experienced olden day courtship, let their first date stories resuscitate your belief in true love. Whether it's a stroke of luck or alignment of fate, sticking together through generation after generation certainly carries a story worth preserving.
1. He saw her riding a bicycle and pulled a Beatles song quote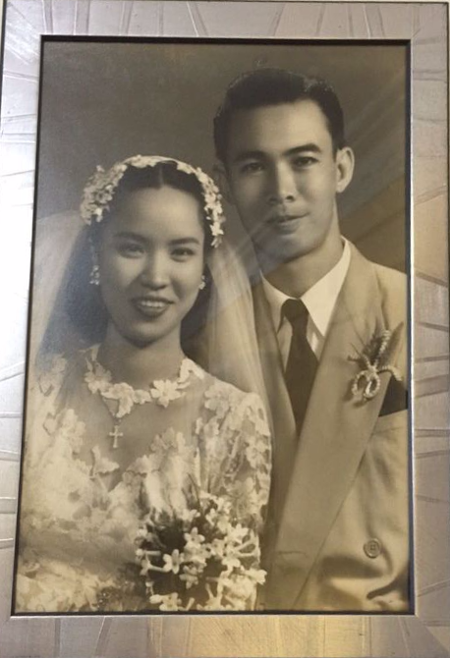 I was working at the cinema ticket office and sometimes he would spot me riding my bicycle to work. In order to see me more often, he would buy movie tickets from me. One day, he asked me, "Do u have a ticket to ride?" (which is a Beatles song). We spent our first date riding my bicycle together.
Chew Gek Neo
2. He was her ballroom dancing partner-turned-husband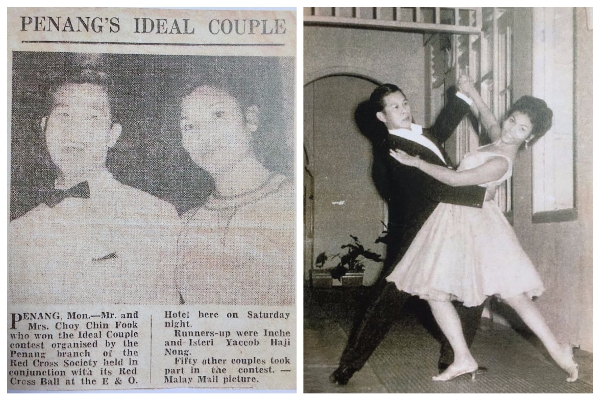 Back in the day, I took part in ballroom dancing competitions and my dancing partner was a shy and sweet guy.  In the beginning, we were slightly awkward while learning to dance with each other. We didn't have fixed "first date" because we met up a lot to practice and eat, but somewhere while dancing we fell in love.
We ended up being the number one ballroom dancing couple and eventually got married. We were even featured in the newspaper!
Choy Chin Fook
3. Seasick to lovesick after they met on a cruise ship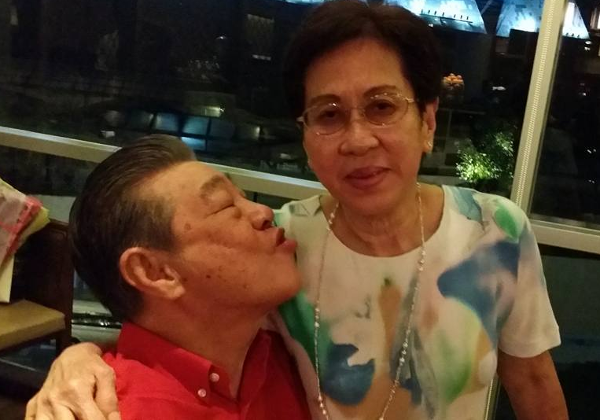 We met on board the ship 'Rajah Brooke' from Kuching to Singapore. He came up to me and said 'hi'—that's how the conversation started. When we arrived in Singapore, he invited me to a nightclub named "Golden Venus" at Orchard hotel. As he was Singaporean and I was Malaysian, we soon parted ways.
When I was on the ship, I was seasick. But when I was back in Kuching, I realised I was lovesick. Later on, we corresponded and one day he came over to Kuching to work. It was a surprise visit for me.
Grandpa worked in Kuching for 6 years. We got married in 1965 so we've been married for 52 years and counting! Every year on our anniversary week we'll go on cruises in memory of how we met.
Matilda Lim
4. They were St Andrew's classmates
My husband, Boh Yuen, was my St Andrew's Arts classmate. He was tall, good looking and smart. We were both in the Interact club 1970-71; he was the president and I was the secretary. For our first date, be brought me out for a nice steak dinner at some coffee house. He was chivalrous so +10 points, with hands on my back when we crossed the road.
I remember him being rather anxious at dinner at first, because he wasn't sure about using the right utensils e.g. Salad knife & fork etc. But it was a lovely first date.
Kathleen Choo
Related: 10 Simple Choices Singapore Guys Can Make To Bring Old School Chivalry Back
5.  He saw her working at a farm and tractor down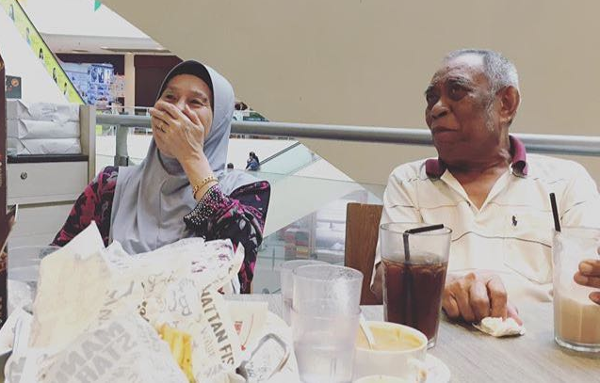 We both came from the same Kampong and met in circa 1940s/50s. He saw me working at the farm one day and was immediately swept away by me. He couldn't stop looking at me and out for me. He's nine years older than me and didn't have a formal education whereas I was in secondary school then.
As he valued my education and didn't want me to give it up, he waited till we were older before he proposed. We didn't have a first date prior to marriage due to our conservative background.
Now we've been married for over 60 years and he never calls me by my name; he only calls me 'Ling', short for 'Darling'.
Asmah Osman
6. Love at first sight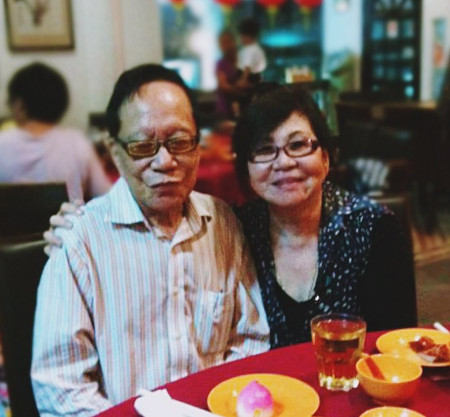 It was literally love at first sight. I was 15 years old, working on household chores around my employer's home and lo and behold, I laid my eyes on the delivery boy with the daily sundries.
The first time I laid eyes on him, I went "who is this handsome man" and developed the biggest crush on him. I kept "accidentally" bumping into him; that got the conversation rolling. Your grandpa finally picked up the hints and asked me out on our first date—movie night at the cinema in Chinatown, the best place to paktor in our era.
Ah Bok
7. Hello from the other side 
He was introduced to me by my aunt. Back in the old days, men would wait by the phone just to receive a call from the girl they like. But due to my busy schedule, I always missed his calls. He was about to give up when one day, I ended work early and headed home, just in time to pick up the phone when it rang.
He found out the reason why I couldn't answer the phone, and decided to pick me up and send me to work every day. During one of my work trips to Thailand, he booked a ticket on his own and flew there to join me. On weekends, I'd help him with chores at the fish farm. Few weeks later, he proposed and told me I had one week to decide!
Josephine Neo
8. Our swan boat capsized…and he jumped in to save me
We got to know one another through matchmaking. For our first date, we took a stroll in the park before taking a ride on the swan paddle boat.
To our horror, our swan boat collided with another and ours flipped over. I would've drowned had it not been for him because I didn't know how to swim. He went down to push me upwards but the thing is: he too didn't know how to swim!
So he anyhow pushed me to make sure I remained above water. When he risked his own life to save mine, that's when I knew he was the one. After a few dates, he proposed to me.
Florence Chua
9.  Met in the British army barrack
We met in a British army barrack; he was in the army and I was an admin staff. When he saw me, he decided to woo me. Our first date was on Valentine's Day and we dated for seven years before tying the knot. Now we have four children and stayed together till his death.
His name was Sar Nie but we called him 'Sunny' and my English name is 'Rosie'. So we were Sunny and Rosie, together forever.
Chia Loh Jee
10. He was the senior who welcomed her in university
I was heading to Toronto, Canada, for university studies and I remember it was snowing. When my plane touched down, I was greeted at the entrance by a school senior. I thought to myself, "Hey that guy is quite cute, looks Japanese." As he was part of the school committee who had to bring new students around to settle lodging and give a tour around the campus, we started to get closer through group outings.
There wasn't really a "first date", but after disco nights and double dates to theme parks, we eventually got together. I flew back to Singapore with him, and today we have four kids!
Gloria Cheng
Old Fashioned Relationships
It's sad how many of us don't talk to our elders as often. We shouldn't forget how they too were once young and free; living life to the fullest and making silly mistakes. Even without social media and dating apps, nothing stopped these couples from making things work with all they had.
Life is fragile, so while they're alive, learn from their experiences told through stories. You might realise, we aren't that different after all.
If you have a story to share, get in touch with ZULA!