Gucci makeup in Singapore
Round up your #GucciGang. The luxury fashion label just announced its long-awaited makeup comeback, starting with a collection of 58 lipsticks.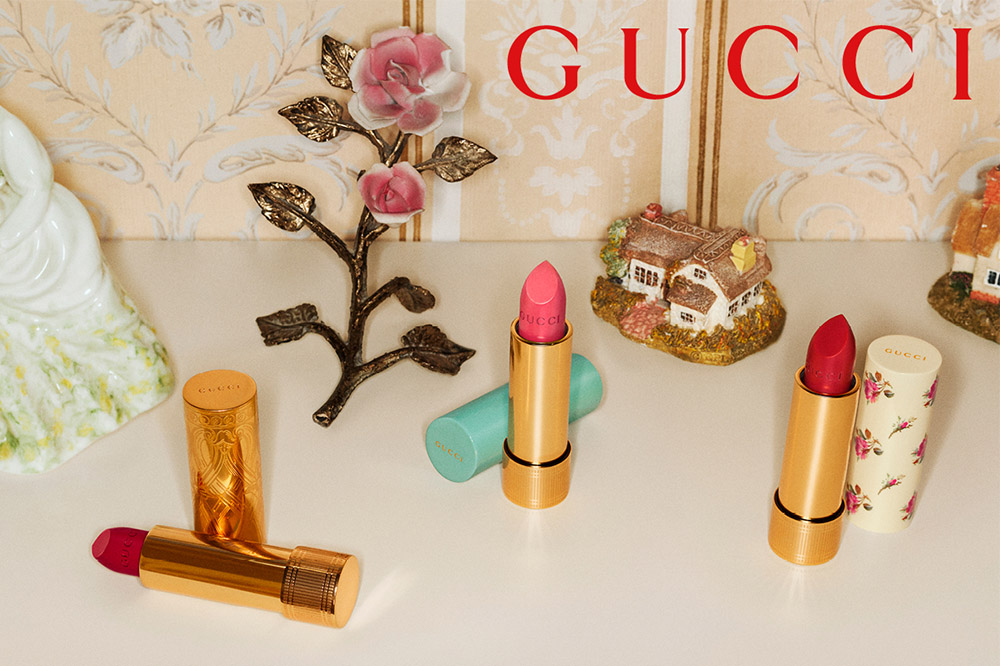 Drawing inspiration from old Hollywood and art deco, the lipstick tubes bear a vintage vibe. However, these aren't granny lipsticks. With rosebud motifs, turquoise hues and an intricate gold design on the different tube covers, these are probably what Audrey Hepburn would have sitting pretty on her vanity table.
58 lipstick shades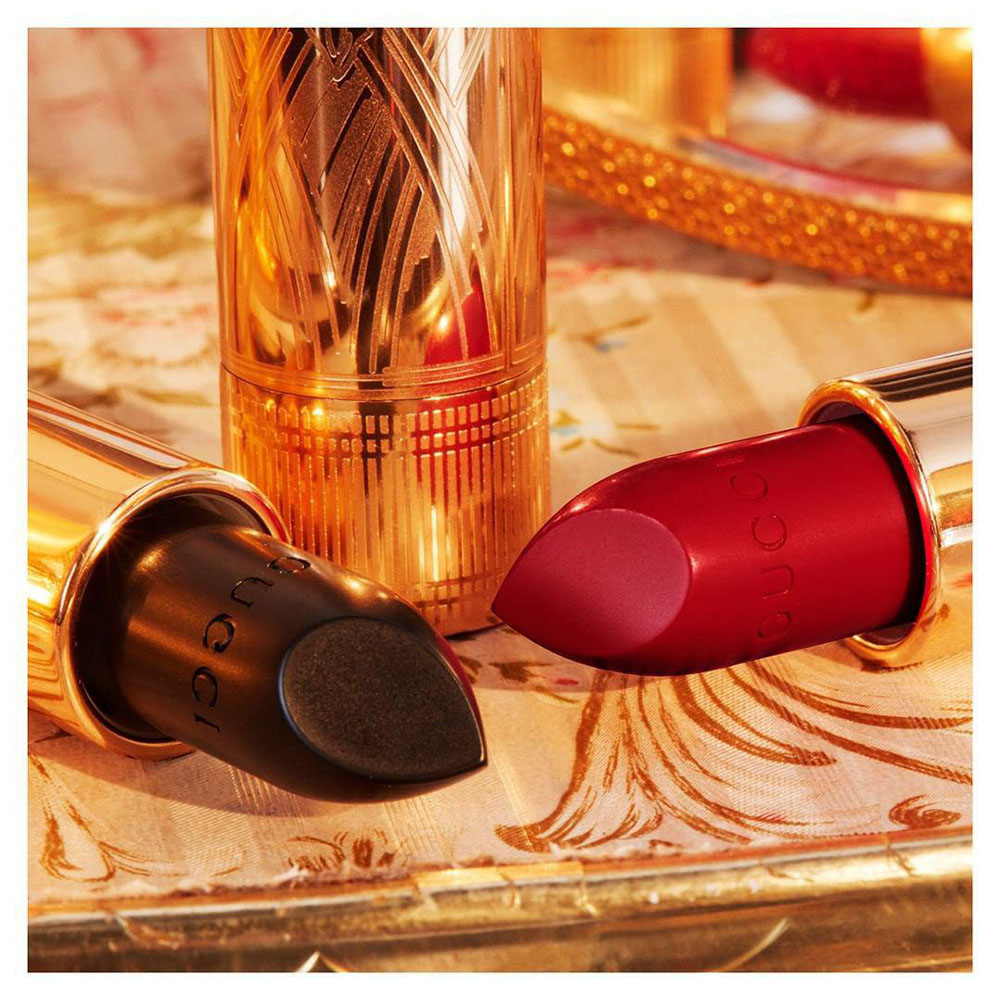 Source
Despite the classic lipstick packaging, the brand has managed to push out an extensive shade range that's incredibly on-trend.
You'll find a tawny brown, a bright fuschia and even a black hue for the goths at heart. Of course, there are also neutrals and subtle pops of colour for those who prefer a natural flush on the lips.
Also read:
SHILLA Is Searching For Beauty Ambassadors And Here's How You Can Be One Of Them
3 finishes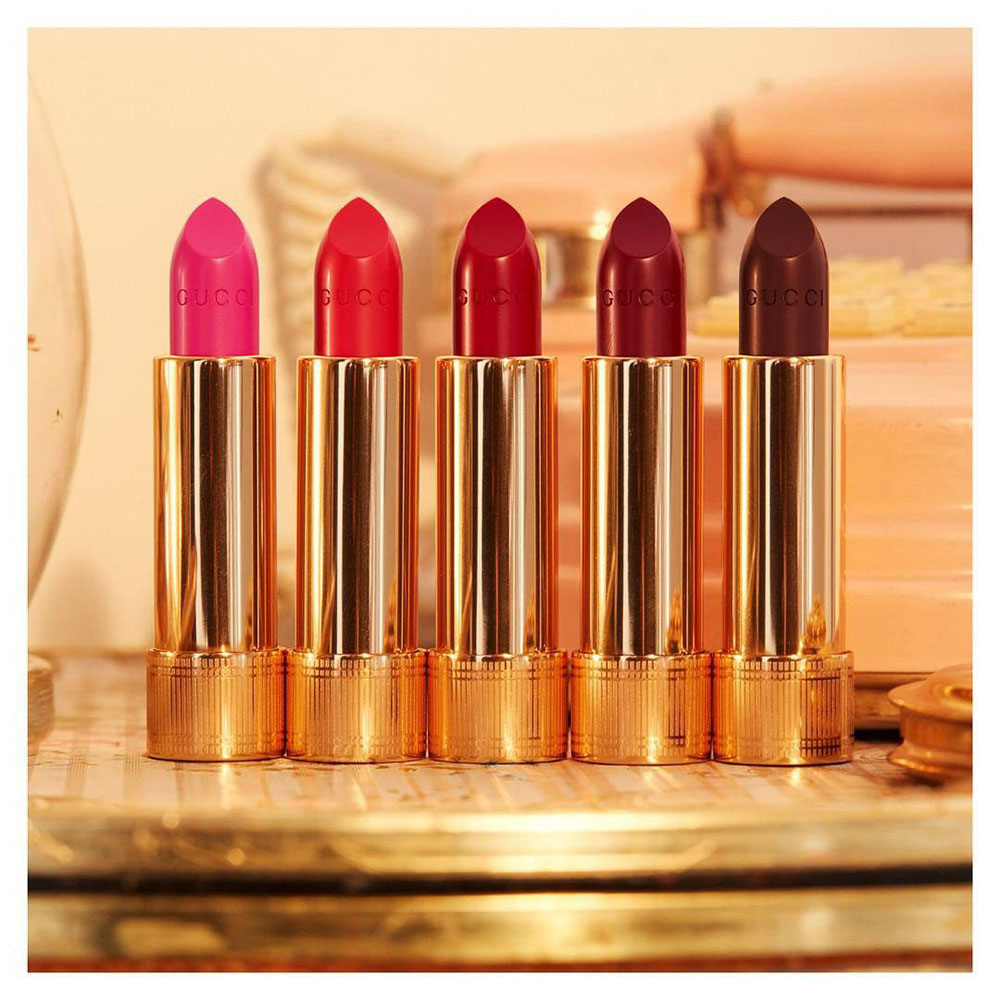 There's also a formula and finish for every occasion. Satin, a moisturising cream; Viole, a sheer, gel-like texture; and Baume, a light tinted balm. Expect 36 shades in Satin, 18 shades in Viole and 4 shades in Baume.
You can play with these different textures and use them on your cheeks and eyes, like Into The Gloss has done.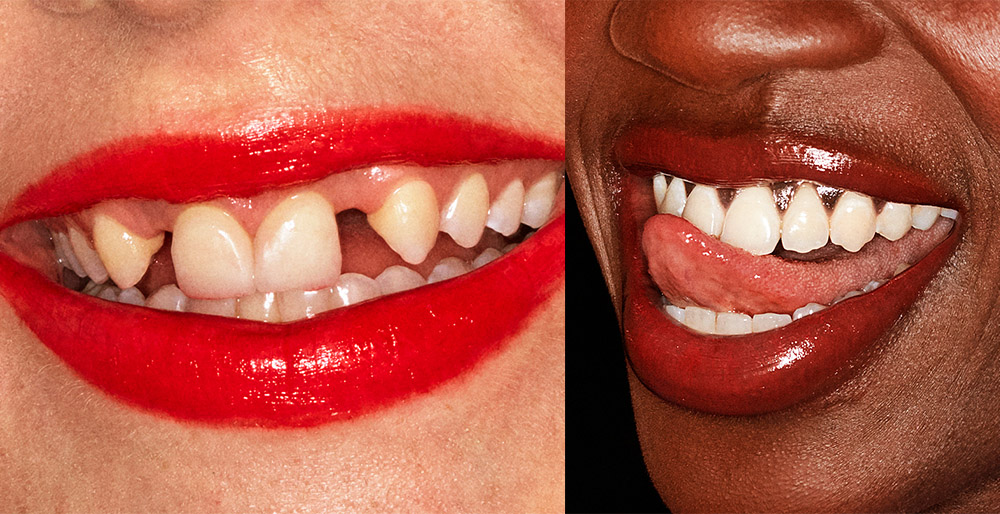 From the campaign images, we also appreciate that the models' teeth haven't been photoshopped to veneer perfection. Perhaps #teethpositivity can actually be a thing some time soon.
Gucci makeup has launched at Takashimaya
Gucci's creative director, Alessandro Michele, says that lipstick is the most transformative beauty product, as well as "the most beautiful object you can find inside a handbag." If anyone's going through our handbags, having a couple of chic Gucci lipsticks in there might be the saving grace amongst all the other random paraphernalia.
Each lipstick retails for $53. You can find the 58-piece Gucci lipstick collection now at the Cosmetics Department, Level 1 Takashimaya.
Images courtesy of Gucci
Cover image: Source
Also read:
7 Beauty Launches in September 2019: Tested, Reviewed & Rated