Haribo Casio Baby-G Watch
Made popular with their creative designs and brand collaborations, Baby-G is not a new name in the world of watches. This time, the brand has now collaborated with Haribo on a gummy bear-inspired watch – perfect for all the sweet-tooths out there. 
The design

The watch's exterior comes in white, with the signature Baby-G logo atop the watch face. Decorated with the colours of the Haribo gummies, the surface of the watch has motifs of the gummy bears in varying hues of red, yellow, orange, and green, which correspond to the flavours of raspberry, lemon, orange, and apple. 
To top it off, the band and case of the watch is made of a matte semi-transparent resin material that feels almost like a gummy, so you can have the sensation of "touching" the sweet on-the-go. The back of the watch has the standard metal cover, with etchings of the Haribo, Goldbear and Casio logos.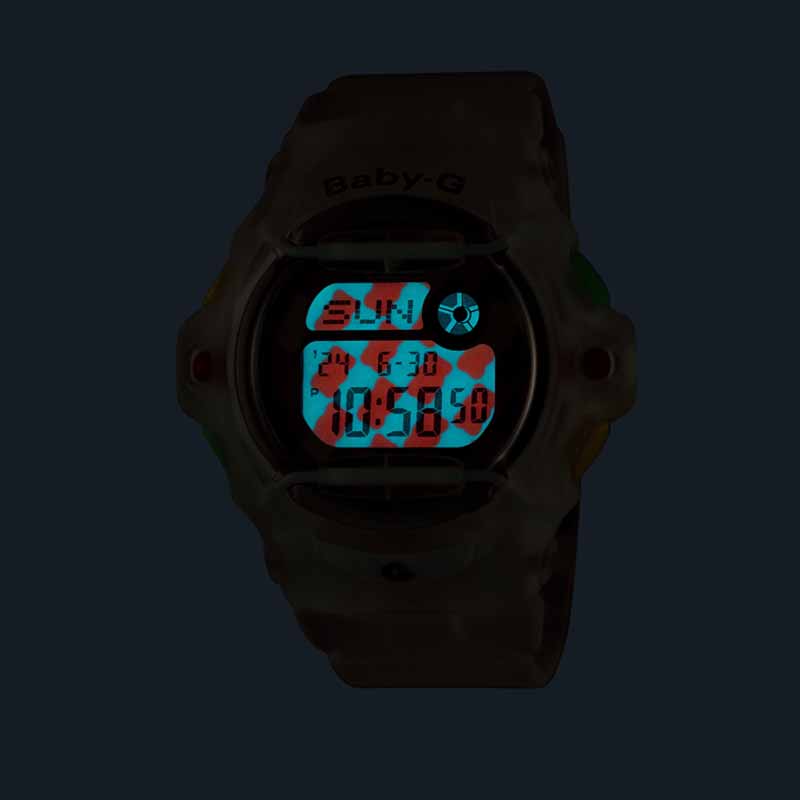 I remember when I was in secondary school and I had a Baby-G watch, all I wanted to do was press the backlight to see the face light up. The same goes for this gummy bear-decorated watch – press the button and you will see a chio display of red gummies on a lit-up screen. 
Plus, with Baby-G's other watch functions of a stopwatch, timer, and alarm, you'll be able to wake up and be punctual for appointments with ease.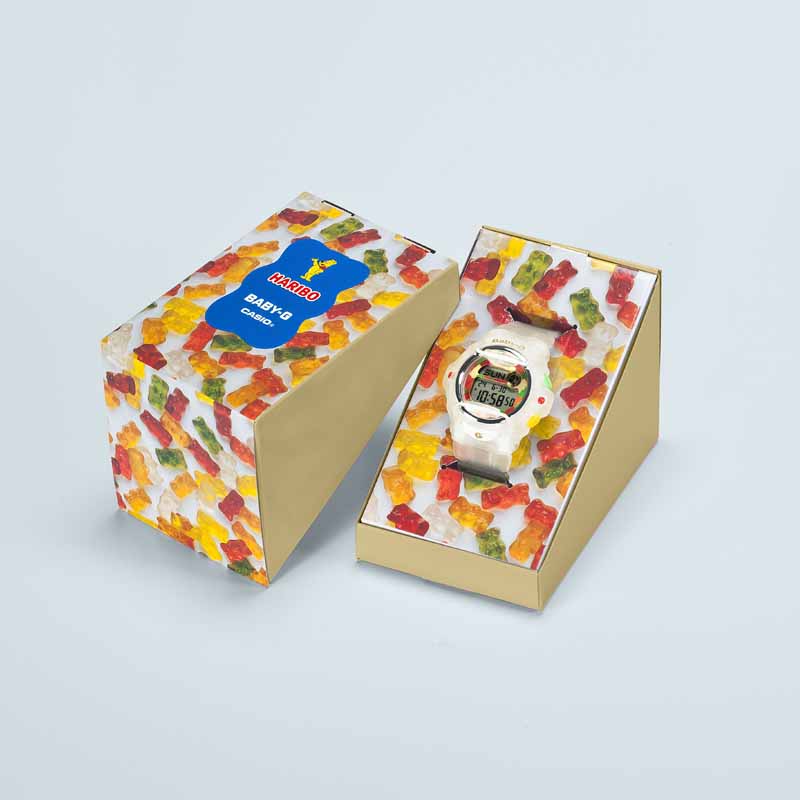 If you thought the watch was cute, the packaging takes the cake with its Goldbear-decorated exterior, with a flat layer of gummy bears on the surface. Shaped in a cake slice box, it'll make a cute Christmas gift for bae or your BFF. 
This Haribo x Baby-G Watch Will Let You Relive Your Childhood Memories With Flavour & Style 
Snacking on Haribo Goldbear gummies was, and always will be a joy. If you missed your childhood and want to reminisce, this BG-169 HRB watch retails at $179 and is available for purchase on Casio's website and all G-Shock stores from 2 December 2022. Keep yourself updated by signing up for a CASIO ID on their website. 
All images courtesy of Casio. 
Also read: 
Casio & Pokemon Just Revealed A New BABY-G Watch With A Female Pikachu, Now You Can Really Catch 'Em All