Hello Kitty Electric Cooker
For those who are looking to transform their BTO into a Hello Kitty-themed HDB flat, Korean homeware brand 10X10 has a Hello Kitty electric cooker with multiple functions to suit your needs. Or if you're just looking for a minimalistic rice cooker to save kitchen space, this kitchenware item is a lovely addition to zhng up your home too.
The design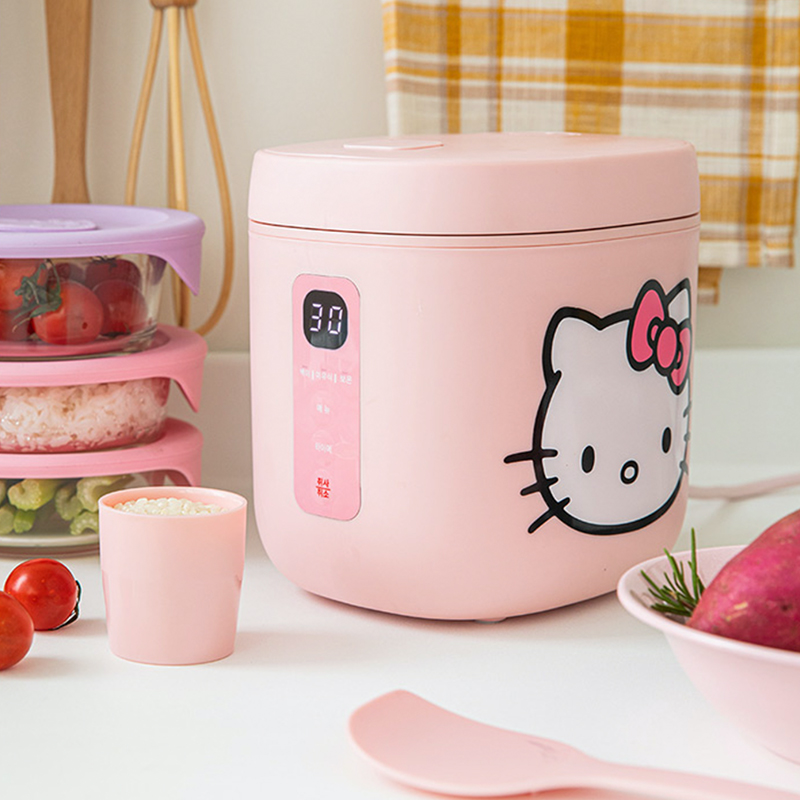 The Hello Kitty electric cooker comes in a sweet pastel pink colour, with a design of Hello Kitty's head on the side. It comes in a set with a rice scoop cup, rice paddle and a detachable electric cord in a matching pink colour.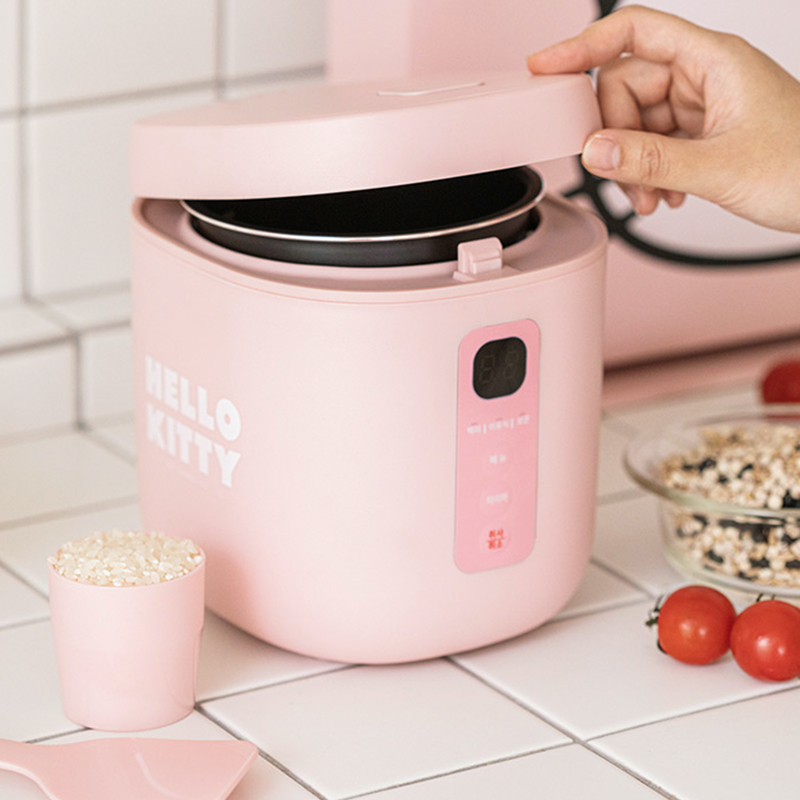 Like any other Asian household, knowing how to use a rice cooker is simply a must. Luckily, this Hello Kitty electric cooker functions just like most standard cookers, with a button on top to click the lid open and an electronic red button to start cooking.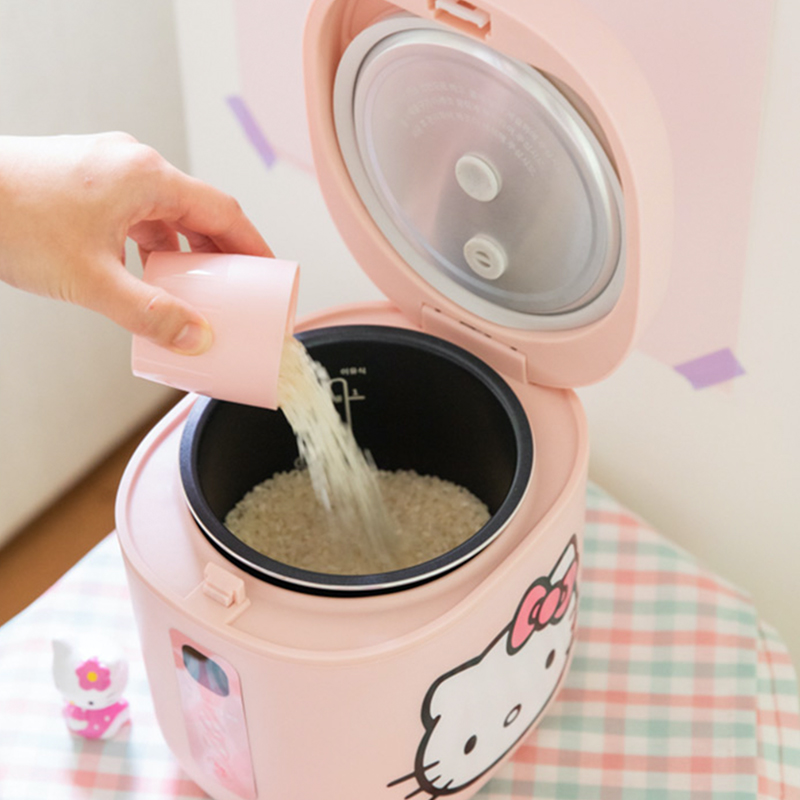 The rice cooker is only 17.5cm high and 18cm wide — a compact kitchenware product that is easy to store away when not in use. It is also made of scratch-resistant material to last for a long time.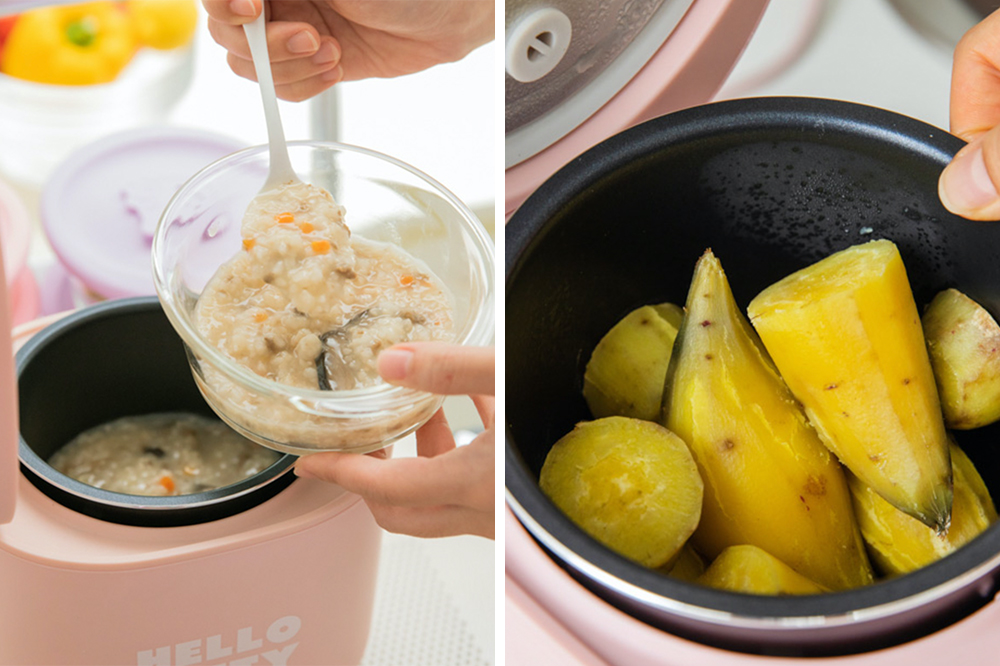 With minimalism being the household trend amongst younger Singaporeans, this electric cooker also doubles up as a steamer. Besides rice, other food items like porridges or snacks like sweet potatoes can be steamed in the same cooker.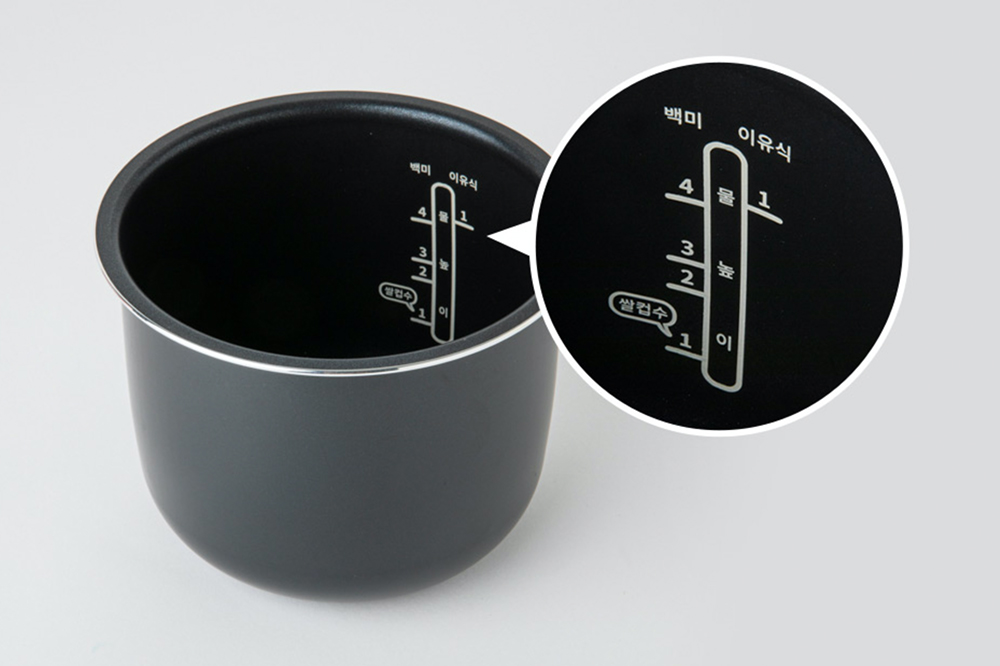 Measurements are written on the inside of the rice cooker pot, letting users know the right amount of water needed to cook each cup of rice. Now there's no need to dip your finger in to ponder if you've got the perfect ratio or rice and water down.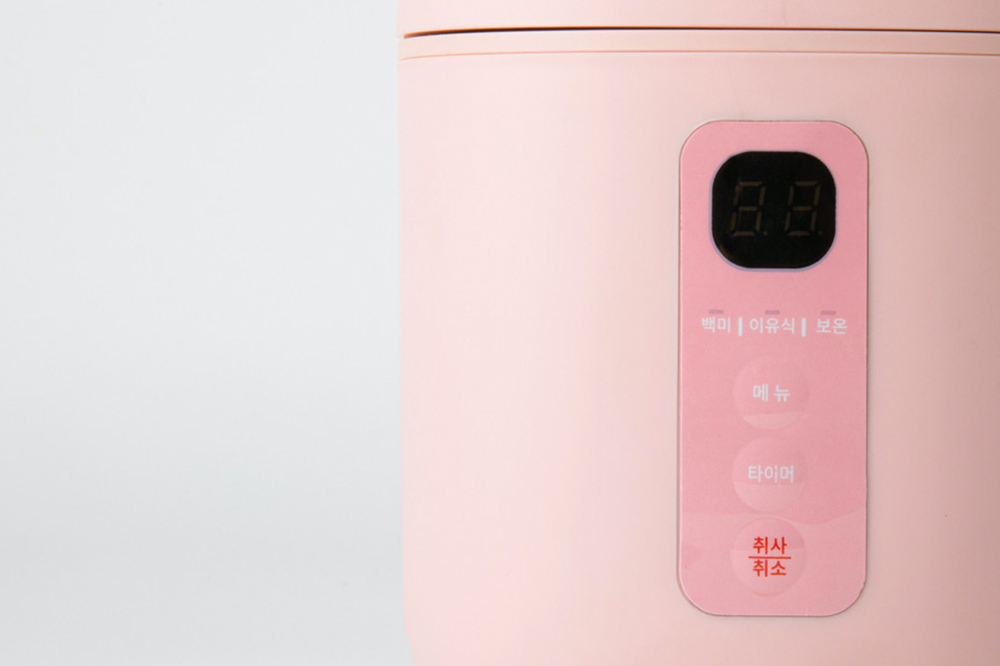 Besides the red button to start the device, the Hello Kitty electric cooker comes with other easy-to-use electronic buttons, including an option to set a timer.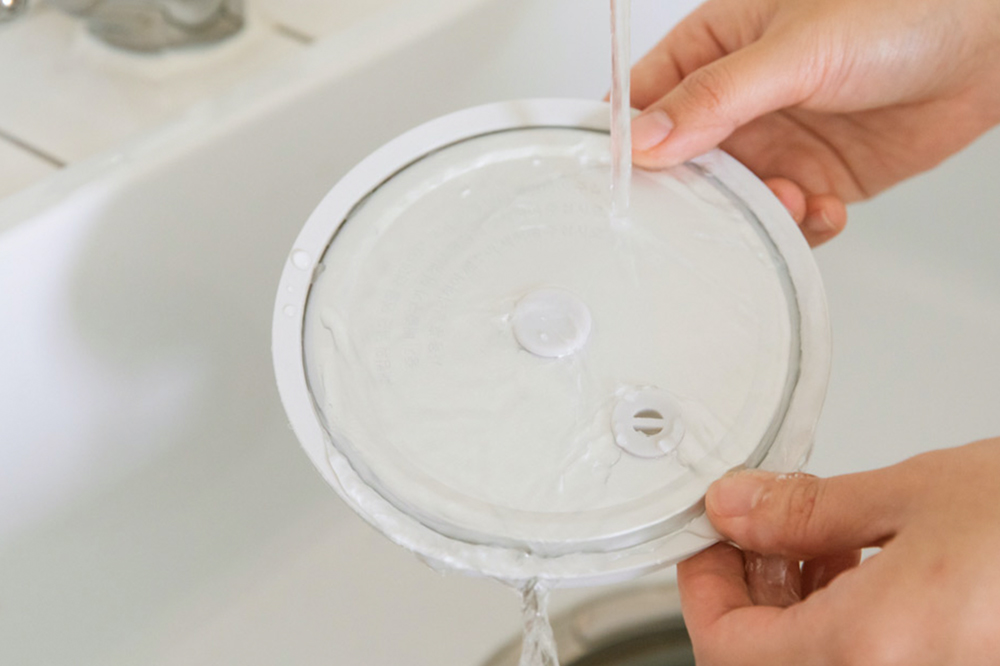 When cleaning the electric cooker, its individual parts can be easily detached to scrub every nook and cranny thoroughly.
Hello Kitty food containers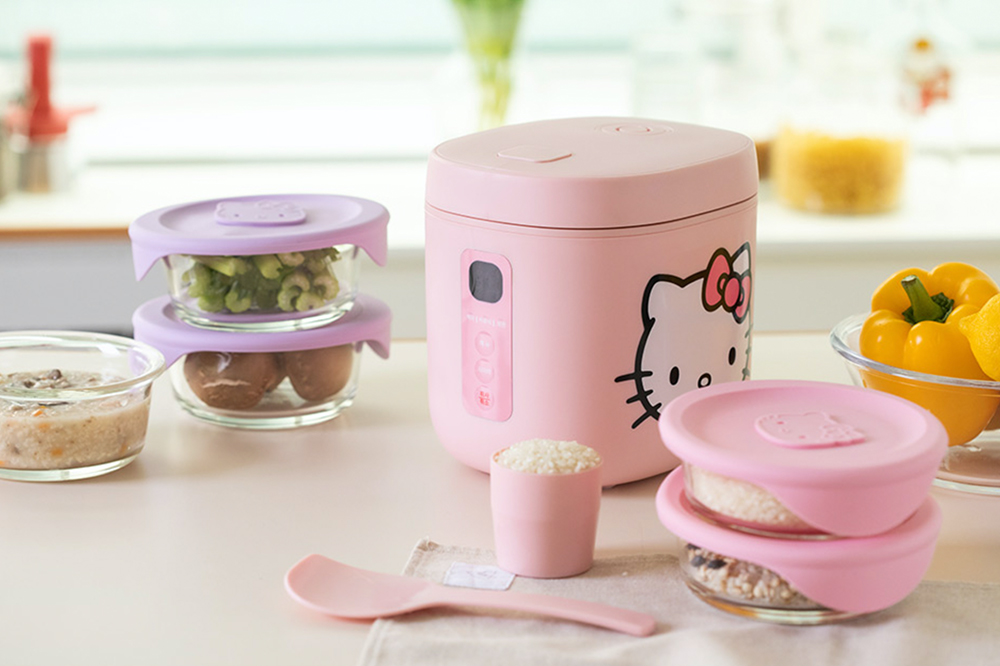 On top of the electric cooker, matching microwave-safe Hello Kitty food containers can also be purchased as an add-on. These adorable containers can be used to store cooked food to take out on a picnic date with bae.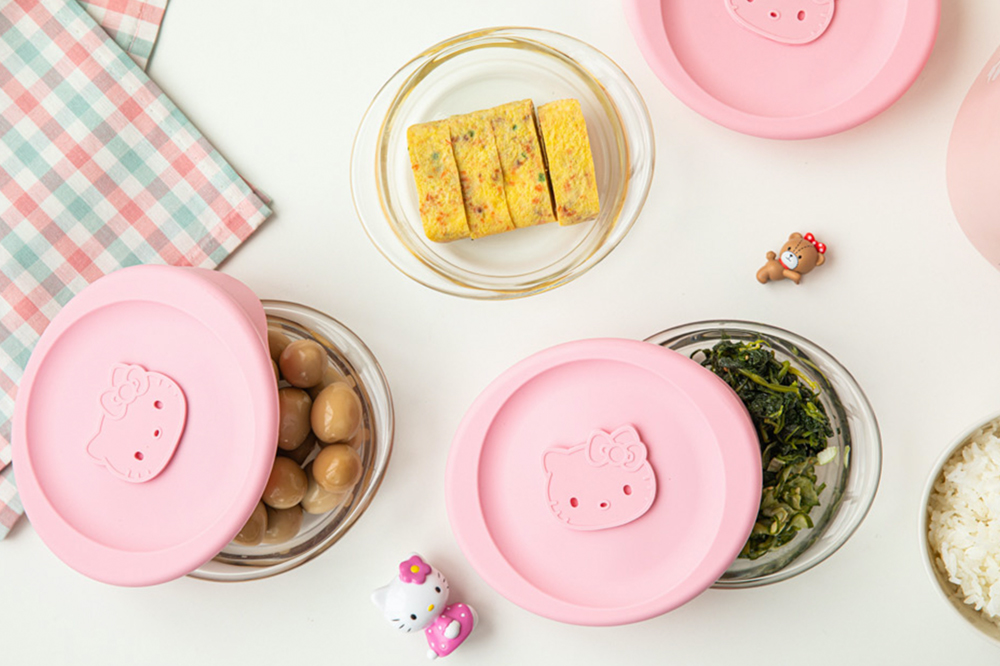 The food containers come in 2 colours and sizes, each with a pop-up of Hello Kitty's face on the lid. Her face can be opened up to reveal a small opening to let heat out while it's in the microwave.
The pink food containers can hold up to 355ml of food items. It is retailing at ₩10,176 (~SGD$11.60) in a set of 3 containers.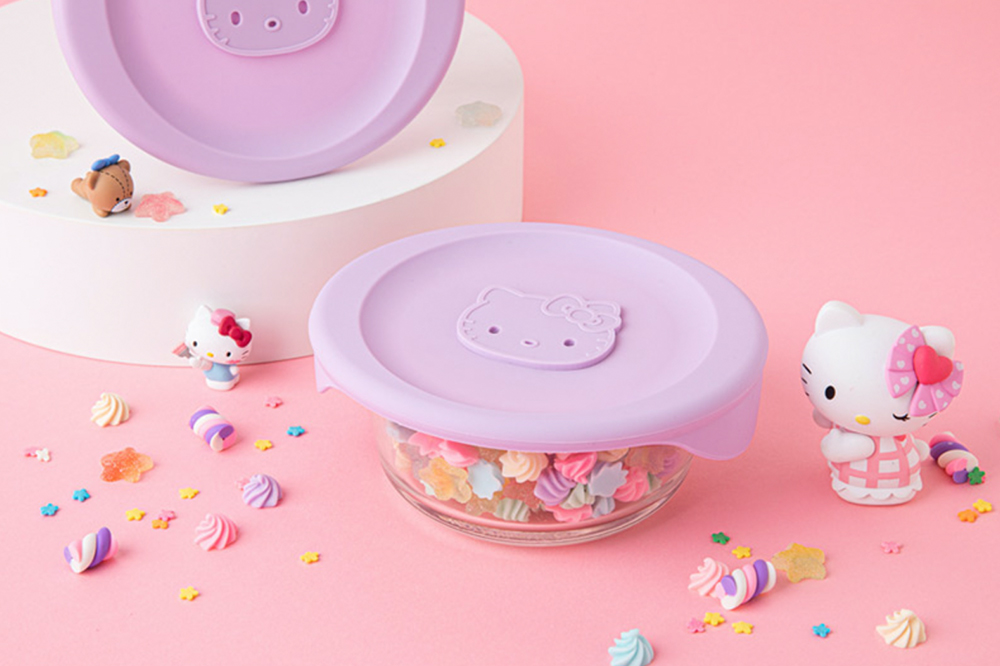 Meanwhile, the purple containers are slightly bigger and can hold up to 450ml of food items. The containers are retailing at ₩8,896 (~SGD$10.15) for a set of 2.
This Mini Hello Kitty Electric Cooker Is An Adorable Companion To Your Mealtimes
The electric cooker is available at ₩79,000 (~SGD$90) on 10×10's online store which ships to Singapore. For more Hello Kitty kitchenware such as plates and aprons, Taiwan supermarket PX has more designs to complete your Sanrio home.
All images courtesy of 10X10.
Also read:
These Hello Kitty Kitchenware Include Plates & Aprons To Transform Your Home Into A Sanrio Dream