Rouge Hermès Lipstick
It took 183 years for Hermes to finally venture out of its luxury fashion line to enter the world of makeup. Coined Rouge Hermès, the new makeup line will kick off with 24 shades of lipsticks in two finishes, matte and satin. The latter is meant to resemble the decadent leather finish of the French brand's world-famous bags, including the Birkin and the Kelly.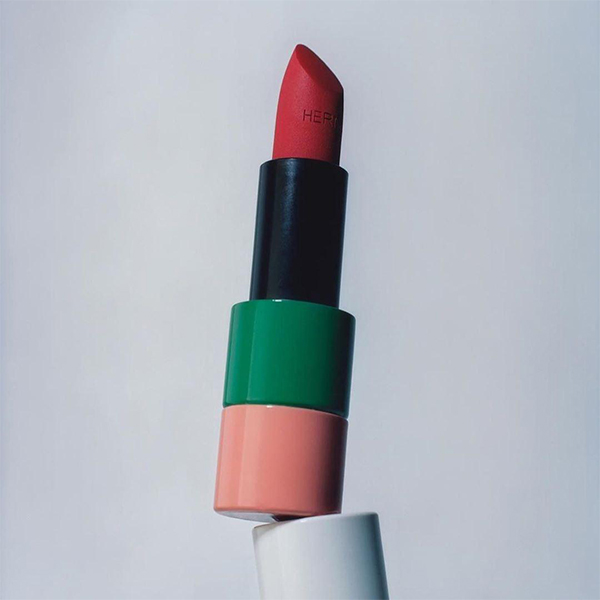 Source
Vibrant and vivid colours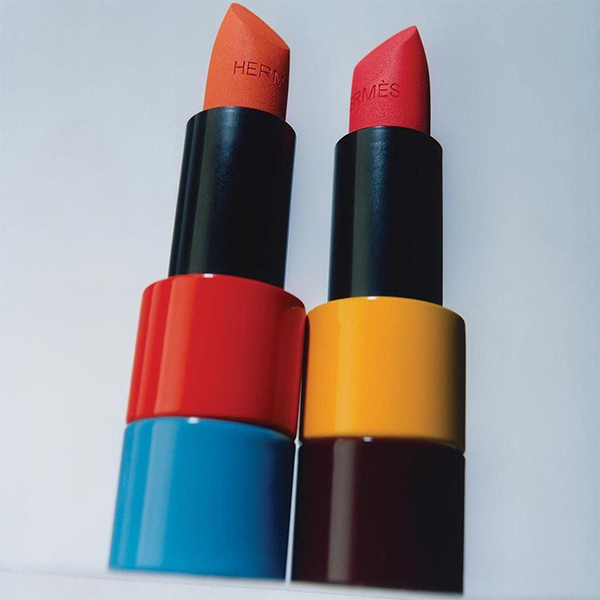 Source
Add a pop of colour to your face with shades such as Rose and Carol. All the lipsticks are made in Italy, so you know you're getting a quality product, in true Hermès fashion. In fact, it took the Hermès laboratory in Normandy around two years to come up with the right lipstick recipe. The pigments are brilliantly intense and cover a wide range of colours, from bright orange to deep purple.
Colour aside, the lipsticks are packed with hydrating natural ingredients too, such as beeswax and white mulberry extract, to ensure your puckers are well taken care of.
Also read:
Dior's New Monogram Cushion Foundation Will Tide You Over While You're Saving Up For Its Book Tote Bag
Colour-block packaging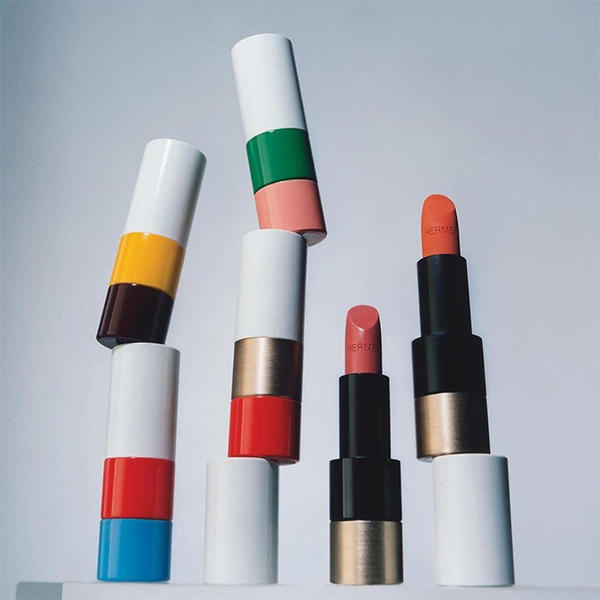 Source
The packaging is by French fashion designer, Pierre Hardy, who is also the man behind the brand's shoes and jewellery. The aesthetic is kitschy yet elegant, with a colour-block packaging marked by a porcelain white cap. Frankly, it looks more like a Lego piece than a piece of Hermès. That being said, the packaging is plastic-free and uses the same metals from their handbags. Thumbs up for sustainability!
The lipstick comes with refills, and will only be available in 35 countries at selected Hermès boutiques as well as retailers. You won't need to spend a bomb to own this bit of Hermès, as it costs US$67 for a new lipstick and US$42 for a refill.
Rouge Hermès Makeup Line Is Inspired By The Iconic Hermès Birkin Bag
The Rouge Hermès lipsticks will only be available from March 2020. You can keep your eyes peeled for a new beauty product every six months in the future.
Also read:
Gucci Makeup Is Now Available In Singapore Starting With 58 Lipsticks At Takashimaya