Home Appliances Singapore
So you've received an invite to a 5-guests-only housewarming, and are wracking your brain thinking of a gift that isn't wine or a cutlery set. From pastel blenders to minimalist coffee makers, here are 10 functional and stylish home appliances that will be sure to delight your host.
Pastel
1. Mayer Double Boiler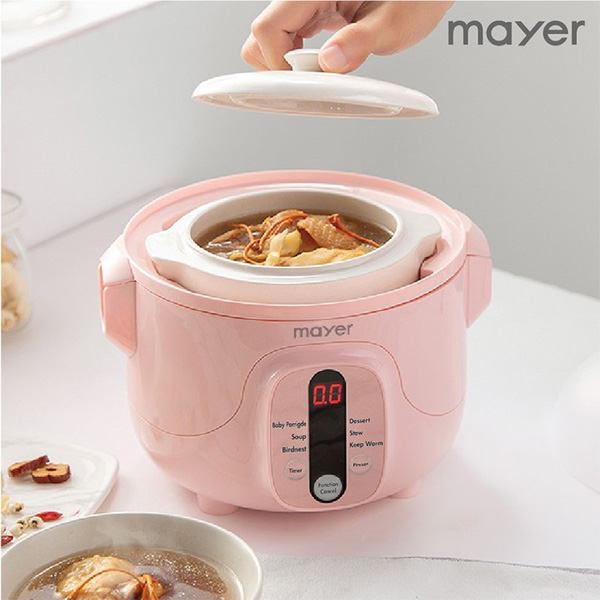 Source
One of the most intimidating things about moving into your own home is cooking for yourself. Rather than relying on food delivery services every day, Mayer's Double Boiler will make it easy to cook healthy and delicious meals. On top of preparing nutritious soups, it can also be used for porridge, desserts and stews.
Price: $29.90 (U.P. $39.90)
Shipping fee: $12, self-collection available
Where to buy: Online via Mayer
2. KitchenAid 830ml Mini Food Chopper in Guava Glaze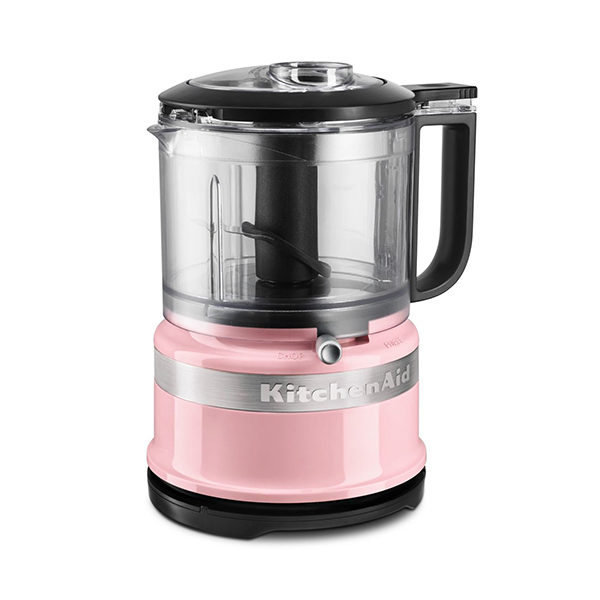 If your friends often lament they don't have enough time to cook, do them a favour and get them KitchenAid's Mini Food Chopper. The lightweight food processor is able to chop and mince ingredients quietly and efficiently to shave time off their cooking prep.
Plus, it's compact too, making it a great gift for those with smaller kitchens.
Price: $107.10 (U.P. $119)
Shipping fee: $12, self-collection available
Where to buy: Online via Tangs 
3. ODETTE 2 Speeds Blender with Lemon Juicer and Grinder in Light Blue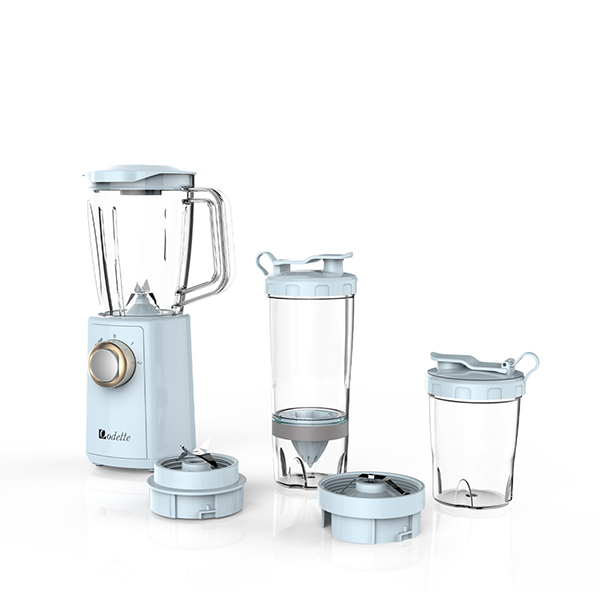 Source
Available in pastel blue and pastel pink, this set from Odette will make even the most mundane of kitchen prep seem like a relaxing task. It consists of a 600ml blender jug, a 550ml lemon juicer jug and a 300ml dry grinding jug. Make smoothies and shakes in the morning, then a boozy cocktail at night.
Price: $54.90
Shipping fee: $5, self-collection available
Where to buy: Online via Metro
4. Recolte Press Sandwich Maker in Pink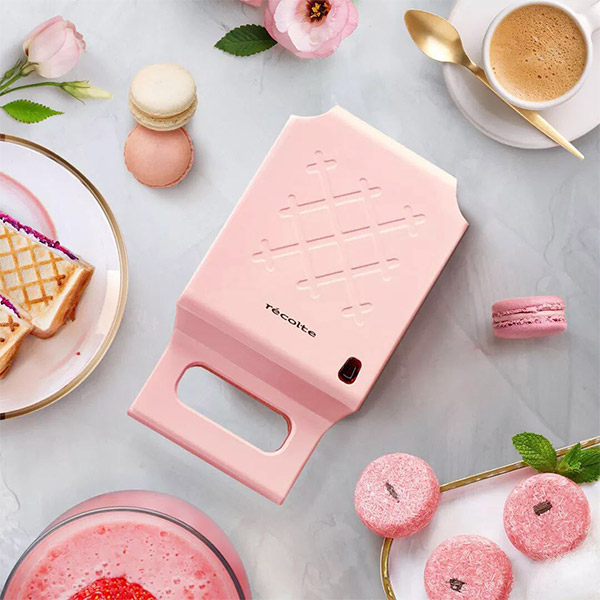 Source
Millennials are a brunch-obsessed bunch. This pressed sandwich maker from Recolte comes with double-sided heating plates, allowing you to whip up cafe-worthy sandwiches in 2 to 3 minutes. Simply insert your chosen filling (avocados optional) in between 2 slices of bread for a quick and tasty meal. You can even use it as a grill to heat up bite-size food like cocktail sausages.
Price: $65 (U.P. $88)
Shipping fee: Free
Where to buy: Online via Lazada
Also read:
These Hello Kitty Kettle & Rice Cooker Designs Let You Relive Your Childhood Days Playing Masak-Masak
Minimalist
5. ASAKUKI 400ml 5-in-1 Humidifier and Diffuser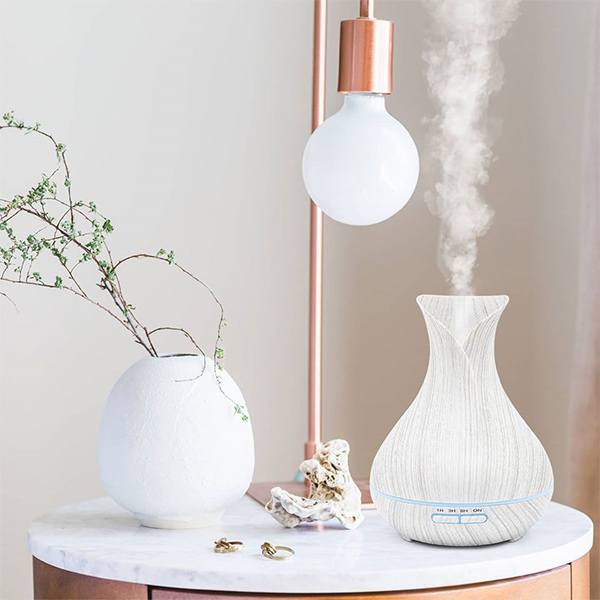 Source
Now that we're spending a lot more time at home, indoor air quality is more important than ever. It's even been found to affect your productivity while working from home. ASAKUKI's 5-in-1 essential oil diffuser also functions as a humidifier to remove allergens, dust and microorganisms from the air.
Its sleek vase-like shape means it'll complement the rest of their minimalist interior design. With 7 different LED light colours, it works as a night light too.
Price: $46.99
Shipping fee: Free
Where to buy: Online via Amazon
6. JBL Link 10 speaker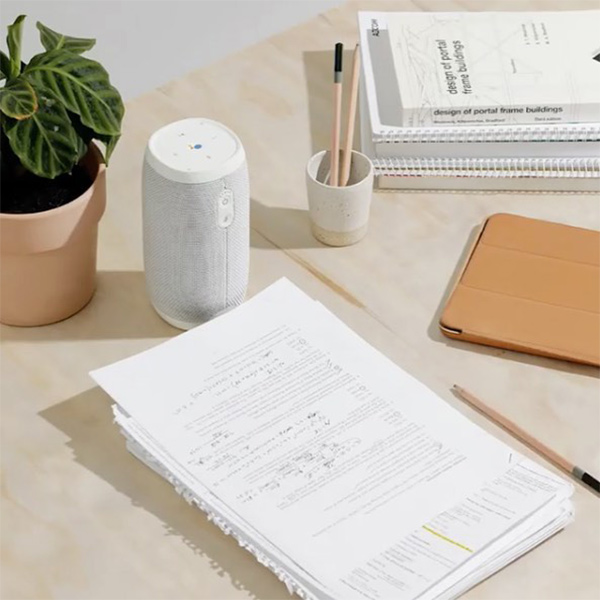 Source
Help your hosts build the foundation of their smart home with a gift that's equal parts practical and stylish. JBL Link 10 is a voice-activated portable speaker with Google Assistant and Chromecast built-in. The Wi-Fi and Bluetooth-enabled speaker offers multi-room support and far-field voice recognition, so they'll be able to operate it from any corner of their BTO.
Price: $99 (U.P. $219)
Shipping fee: Free
Where to buy: Online via Shopee
7. HiBREW 3-in-1 Coffee Capsule Machine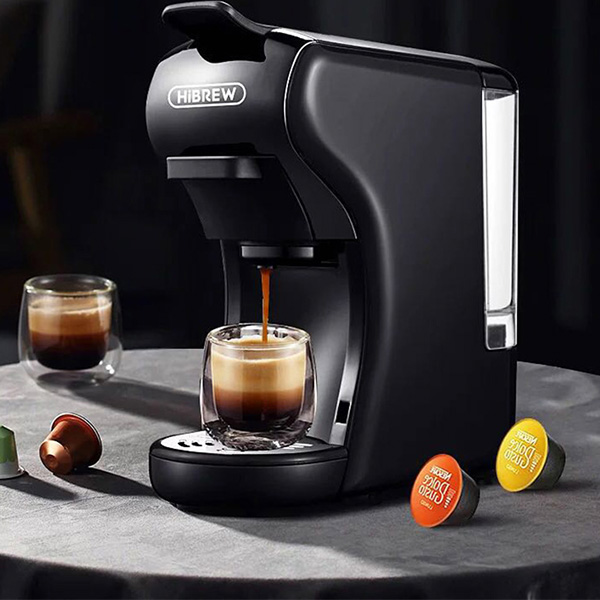 Source
How you enjoy your coffee is very subjective. You might like your cuppa using ground coffee while your partner prefers coffee capsules. Get the best of all worlds with HiBREW 3-in-1 Capsule Coffee Machine. It's compatible with multiple coffee brands and types, from Nespresso, Starbucks and Dolce Gusto capsules to regular coffee powder.
Customers on Lazada have raved about the machine, with one reviewer calling it "one of the best [investments] among many other useful things I bought this year."
Price: $120.28 (U.P. $173.41)
Shipping fee: Free
Where to buy: Online via Lazada
Retro
8. DeLonghi Icona Vintage 1L Kettle in Beige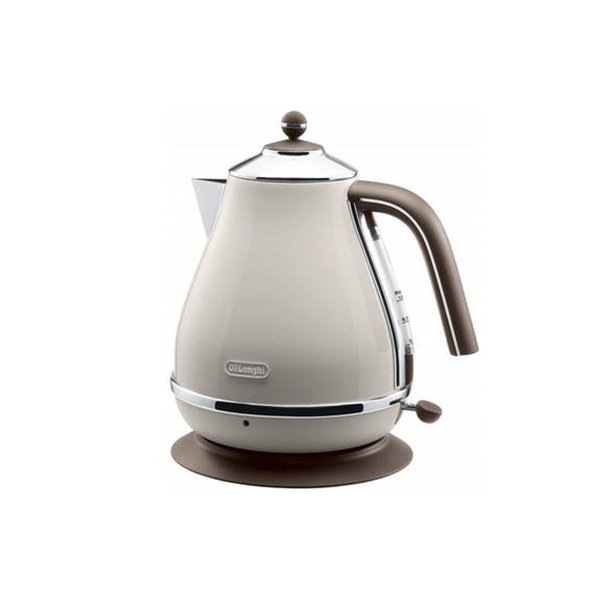 Source
Besides pastel and minimalist designs, retro styles are also part of the millennial aesthetic. Sleek without veering into kitschiness, DeLonghi's Icona Vintage Kettle would fit right into Pop's Diner from Riverdale. The kettle is equipped with a water-level indicator on its back. It automatically switches off both once the water starts to boil and when the body is lifted from the base.
Price: $119
Shipping fee: $13.50, self-collection available
Where to buy: Online via Harvey Norman
9. Mini Electric Oven in Vintage Green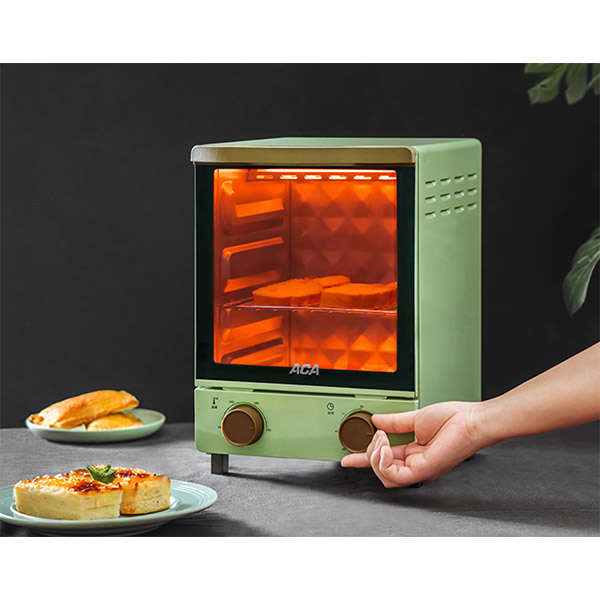 Source
Kitchen appliances can often be bulky and unwieldy, a bane for those with limited space on the kitchen countertop. This mini electric oven has a unique vertical design, which means it takes up less space. It comes with a baking net and grill plate, so you can make toast and roast veggies too.
Price: $75.80 (U.P. $128.34)
Shipping fee: Free
Where to buy: Online via Lazada
10. EuropAce 1.8L Retro Rice Cooker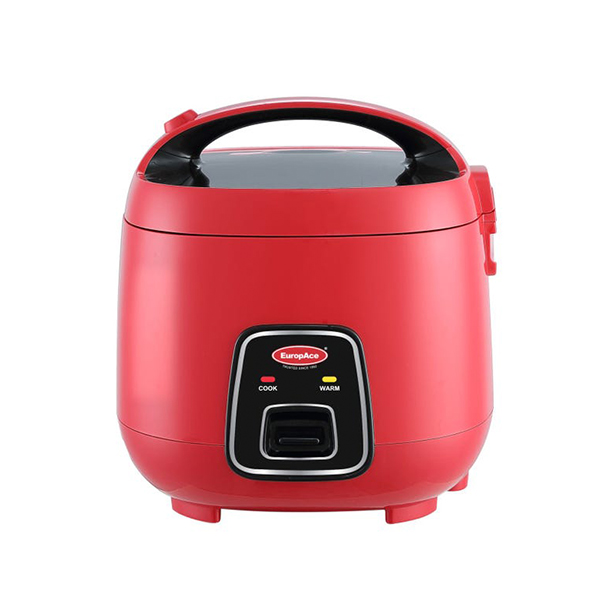 Source
A clean and solid pop of colour can add some much-needed warmth to a space. EuropAce's Retro Rice Cooker is cute and compact, while also being able to cook a substantial amount of rice. 3D heating cooks the rice homogeneously from all directions, while its auto keep warm function ensures you'll never have to eat overcooked rice.
Price: $69.90
Shipping fee: Free
Where to buy: Online via Europace
These Wallet-friendly Home Appliances Will Make Thoughtful & Beautiful Housewarming Gifts
Surprise your friends or family with one of these home appliances, and watch their eyes light up when they unwrap it!
Also read:
25 Online Stores To Get Aesthetic Home Decor in Singapore For Those Who Can't Taobao