Some quotes have been edited for clarity
Homophobia in Singapore
In the first part of Kennede Sng's story, we shared how he was bullied for being gay in school. Here, he tells us what homophobia looks like in National Service (NS) and university in Singapore. 
Picture your wife and your kids
Kennede describes NS as "very hurtful right at the beginning." On his first day, the Commanding Officer (CO) started by asking the new NSFs (national servicemen), "Why must we serve?"
"Picture your future wife, picture your future kids, picture your future house, any property of your choice—BTO, private, landed, resale. Picture that, and ask yourself, 'Why must we serve?'" The CO continued. 
"At that moment, I just felt extremely bitter," Kennede tells me, explaining that these heteronormative life markers are beyond his reach as a gay man. 
The SAFTI-Milo story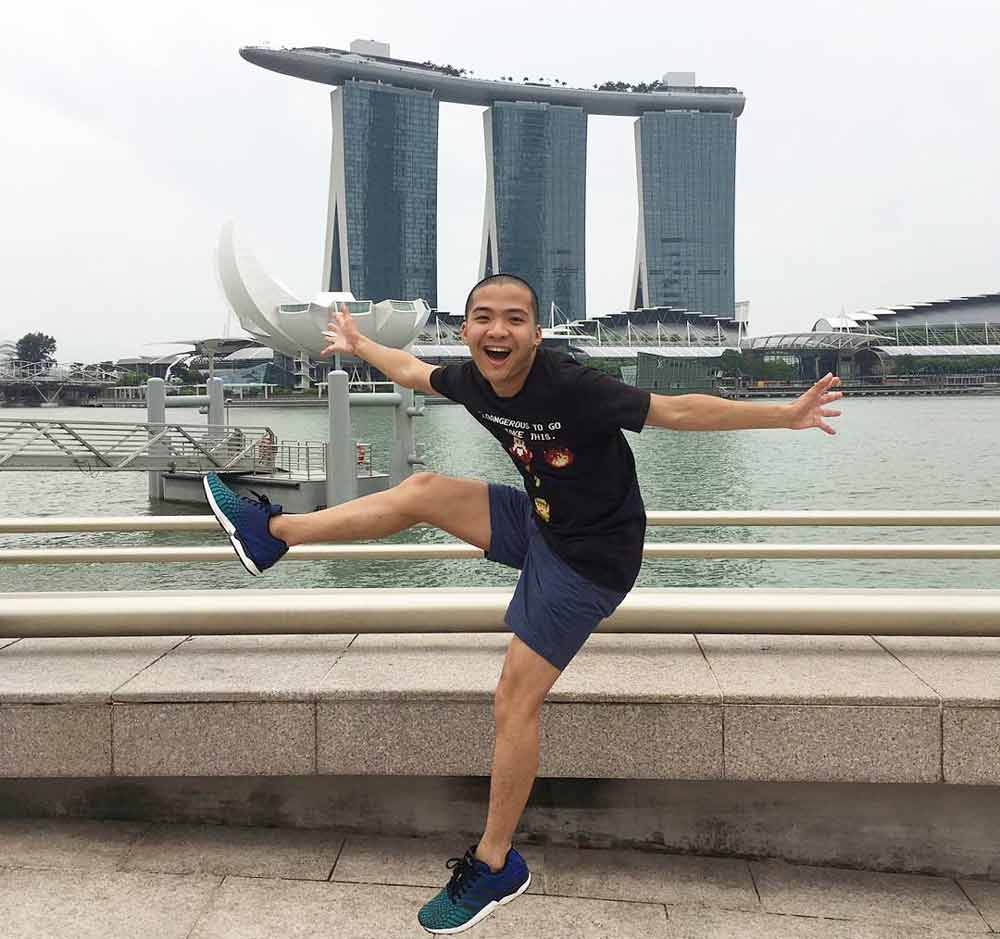 "A few days in, all those bad memories from secondary school just came back." Kennede shares that he heard his bunkmates mention things like: 
"Can you imagine? What if there was a gay guy in our bunk?"
"Do you think they're gonna rape us in our sleep?"
"Ya disgusting sia, there better not be any gay people in our bunk."
"Did you hear about the SAFTI-Milo story?"
I ask Kennede to tell me the SAFTI-Milo story.
"Some guy was in SAFTI training to be an officer [and] his buddy made him Milo every single night. One night, his buddy put something into the Milo. And then when the guy woke up, he realised his asshole was in a lot of pain. He went for a rectal check and discovered that he was raped in the ass."
"Is this story real?" I ask. 
"Real or not, it perpetuates the myth that all gay NSFs are predatory," Kennede replies. 
"[NS] was going well for a week, but hearing it from the people I got comfortable with during confinement; it was just very, very hard to hear."
"[Some] commanders, when they want to motivate you, they will say things like, 'Run faster lah, you ah kua is it?'"
"Hearing all these words again, it was very, very demoralising. I didn't know why I had to serve, why I had to be in this position, when I was surrounded by people who will never give me respect?"
A panic attack that led to him being out of course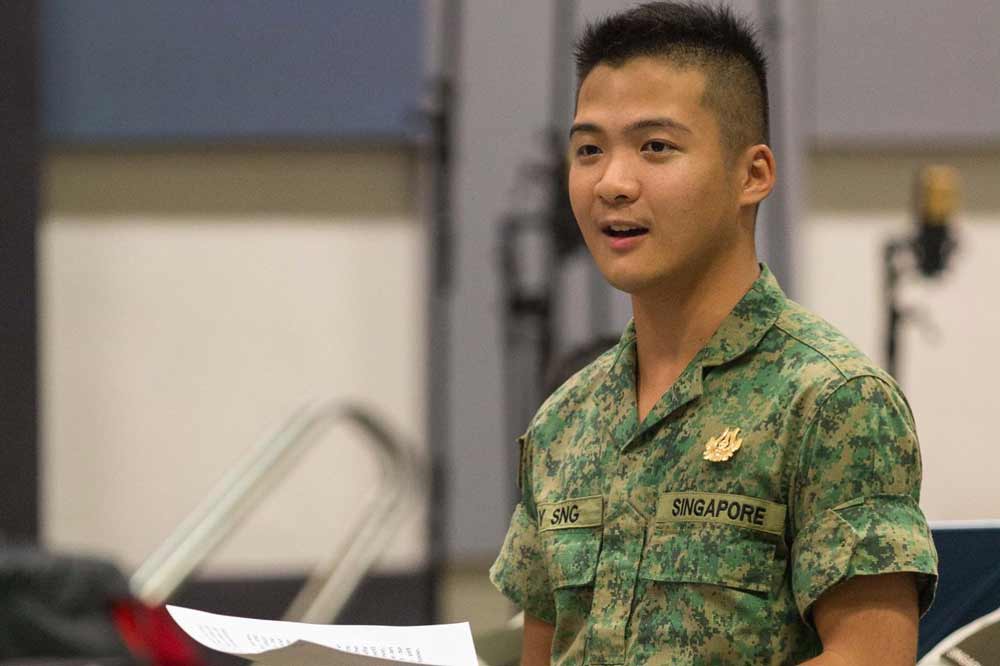 During field camp, Kennede could not take the discrimination any longer. He started to have a panic attack and breathing difficulties. 
He then decided to come out to the medical officer. "I told the MO, 'It's very difficult for me to continue the training at this intensity when there is so much going through my mind.' I became a clerk after that."
Soon after, he was posted to a new unit. Thankfully, his officer in charge was rather accepting and supportive after reading his file. Kennede is thankful for his officer's open-mindedness, "I realised that as much as a system can be viewed as prejudiced, people are not the system."
His NS redemption
Kennede and his mates from SAF band
Source
As procedure would have it, Kennede had to go through a PES C recourse back at BMT. But this time around, he was going to come out to his bunkmates from the start. 
"I [was] going to set things right. I wanted to have my full NS experience, regardless of whether [my bunkmates] supported me or not." 
Kennede's chance came when the boys began talking about what type of girls they liked. "I decided to tell them [that I'm gay] and it went very well," he says. 
During NS, Kennede would use his precious weekends to meet up with friends at gay bars.  
"I wanted to be surrounded by people who were very accepting of me."
For the rest of his NS life, homophobia was minimal. The next time it resurfaced was in university.
Also read:
Kennede Sng: I Was Bullied For Being Gay In Primary And Secondary School
University camp
Kennede describes an orientation camp at Singapore Management University (SMU) where some male students made remarks which suggested that gay people might rape them.
"Oh my god, same bullshit again," he thought. "I didn't feel safe with them [as] it reminded me of all the times I was shoved in the hallways in secondary school."   
He told the camp organisers, "This is what was said, I'm not comfortable with it, so I'm leaving." The organisers understood his plight, spoke to the students involved and apologised to Kennede.  
Learning self-acceptance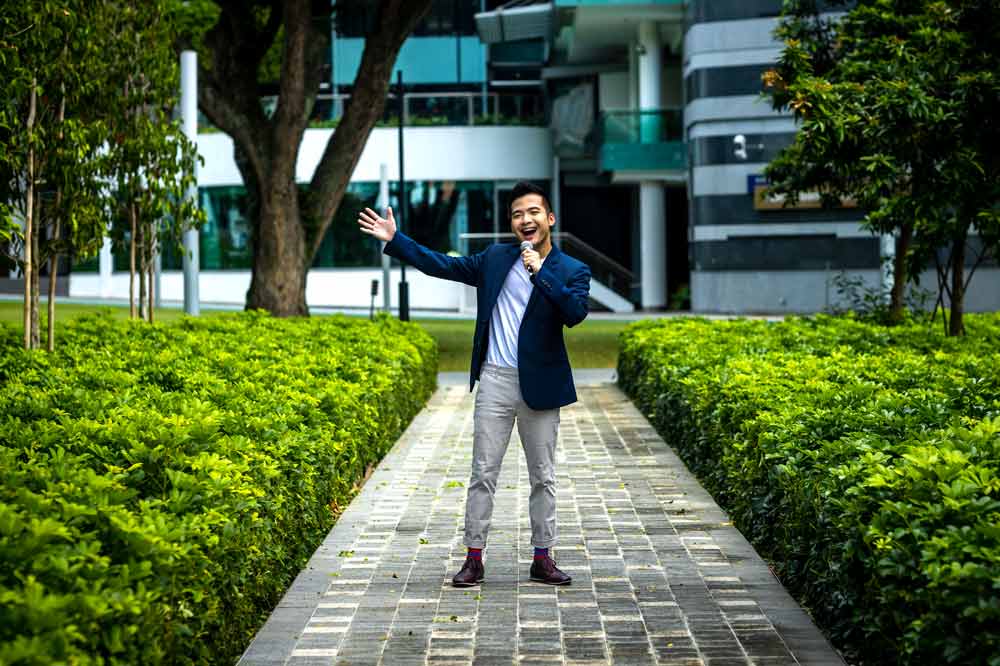 During his early university days, Kennede participated in an emcee or hosting competition. For the final round, the contestants were asked what they would change about themselves. 
When he was younger, Kennede "wanted to have broader shoulders, [be] taller, hairier, [and] more 'man'," so people would take him more seriously. However, over the years, he has learnt to accept himself. 
He told the crowd that he would not change anything, "I'm here because people keep telling me I have personality, right? Personality comes from my unique self. Our differences are what make us, us. I want to be someone that the younger me will look up to." 
The room burst into applause after his speech. He describes it as "a Disney, 'be yourself' moment" and a highlight of his university life. 
Advocacy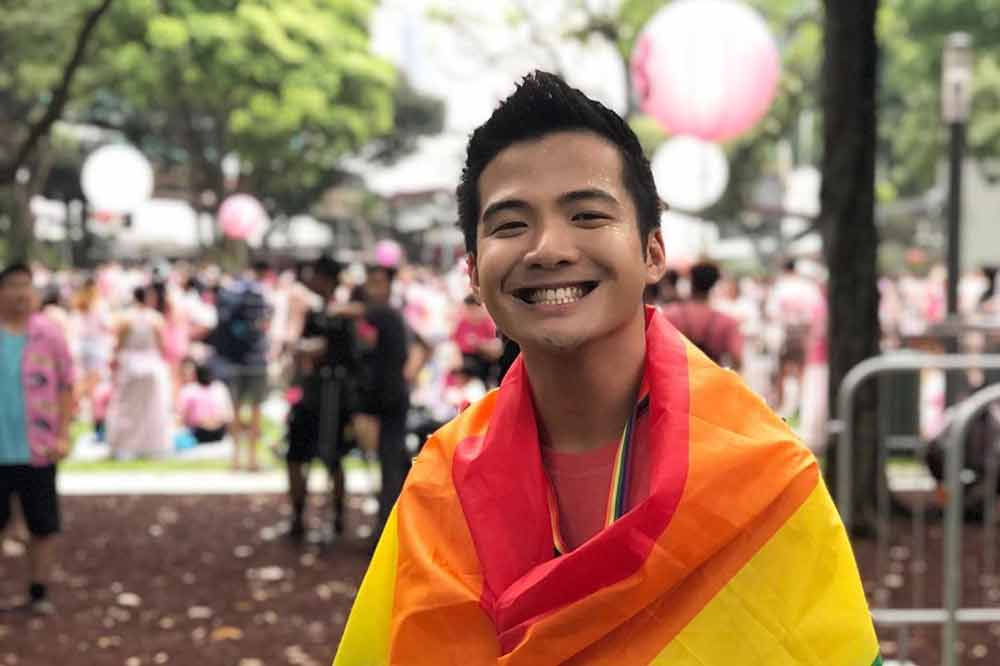 Currently, Kennede helps out in the Inter-University LGBT Network as a volunteer. He also made a witty video challenging stereotypes of the gay community for meme page, Memeaporean. The video has since garnered 124K views.
Studying political science informs his advocacy work, "[It] helps me understand how certain things are not allowed to be said [and] what words are very sensitive."  
He continues, "Should we be vocal and repeal 377A or should we just mind our own business and have our own spaces?"
While the LGBT community in Singapore wants acceptance, he understands the pushback from more traditional and religious-minded Singaporeans.  
What homophobia looks like in Singapore: Kennede's story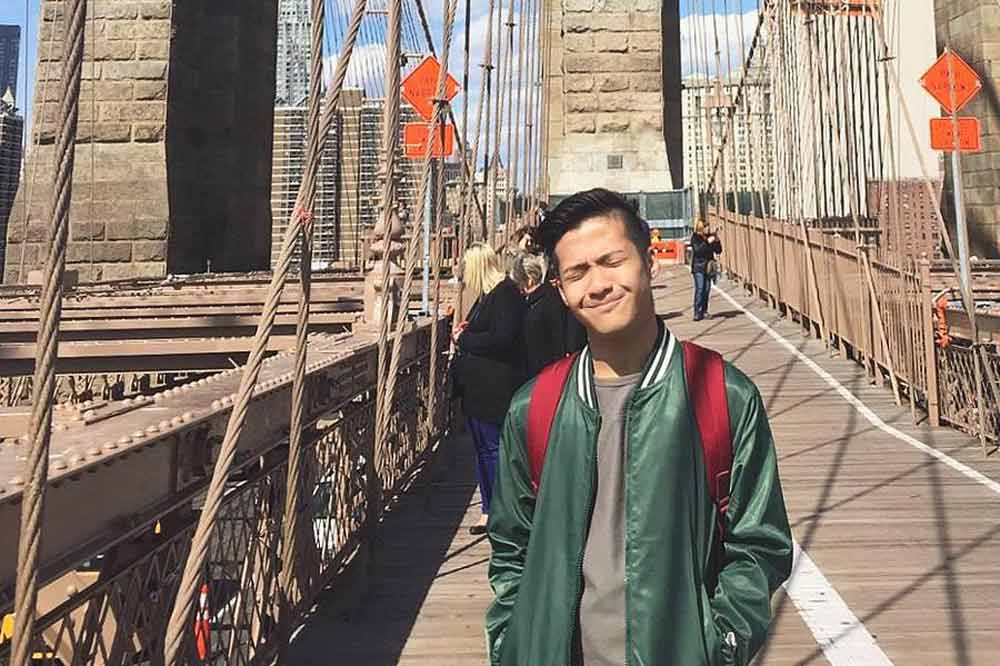 Kennede has had to endure homophobia since he was in primary school for being different. His experiences are reflective of the discrimination experienced by other gay people like him, who are often considered 'deviant' in Singapore.  
"It really means a lot for someone to have an ally who is not from the community," he explains.
In Singapore, much of our institutions and systems are based on the concept of normalcy and what it means to be normal.  
The script of pathways through the life course in contemporary Singapore—school, employment, accumulation of savings, marriage, housing, kids, caregiving—presumes a narrow set of middle-class practices and values as 'normal'. Normalcy here implies that the script is common sense, beyond question, and also normatively right.
—Professor Teo You Yenn, This is what Inequality Looks Like
We look forward to the day that gay people will also be treated as equal and normal citizens.
Also read:
Christian Responds To Bible Quoting Anti-LGBT Christians In 377A Debate
All photos courtesy of Kennede Sng