Kennedy Sng Was Bullied For Being Gay
Some quotes have been edited for brevity and clarity. 
Kennede Sng was first bullied when he was in Primary 3. 
It started when he confessed to a friend that he liked the cartoon, Winx Club. They laughed at him for liking a 'girly' cartoon. One day, he gathered his friends for his 'debut concert'. He sang the song What Dreams Are Made Of from the Lizzie McGuire movie in the school garden. Everything went downhill after. 
His classmates started to play a game called 'Sissy Virus' behind his back—anybody that touched Kennede would be infected with the 'sissy virus'.   
Things did not improve in secondary school, as many of his schoolmates in the boys' school remained the same from the affiliated primary school.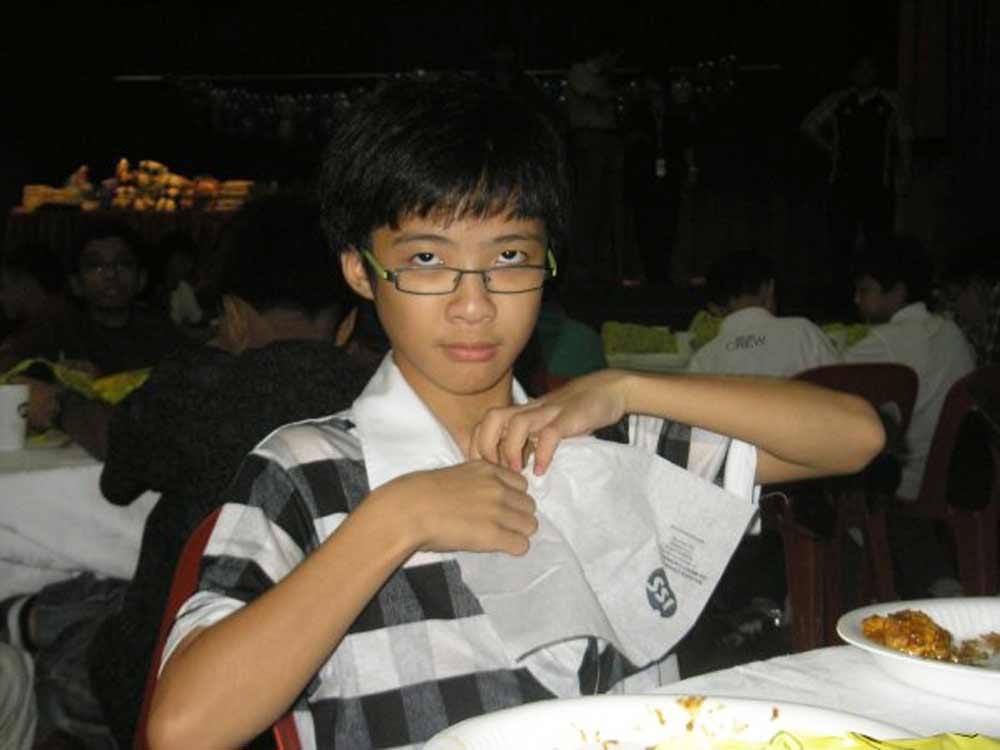 Kennede at his Primary 6 graduation dinner
Pouring milk on his bully in secondary school
On top of 'sissy', the secondary school boys called him 'faggot', 'gay', 'bapok' (Malay for 'transvestite') and 'yao jing' (Mandarin for 'evil spirit'). In order to retaliate, he started a clique with 2 other gay boys. 
The 22-year-old explains, "People felt that we should be bullied because we were being feminine in a boys' school. Instead of changing our behaviour or laying low, we just wanted to fight back, so we became even more flamboyant."
One day, he snapped from the constant bullying. He poured a carton of milk on a younger boy who kept calling his clique 'faggots'. It earned him a visit to the counsellor for 'anger management issues'.
The counsellor asked him if he was gay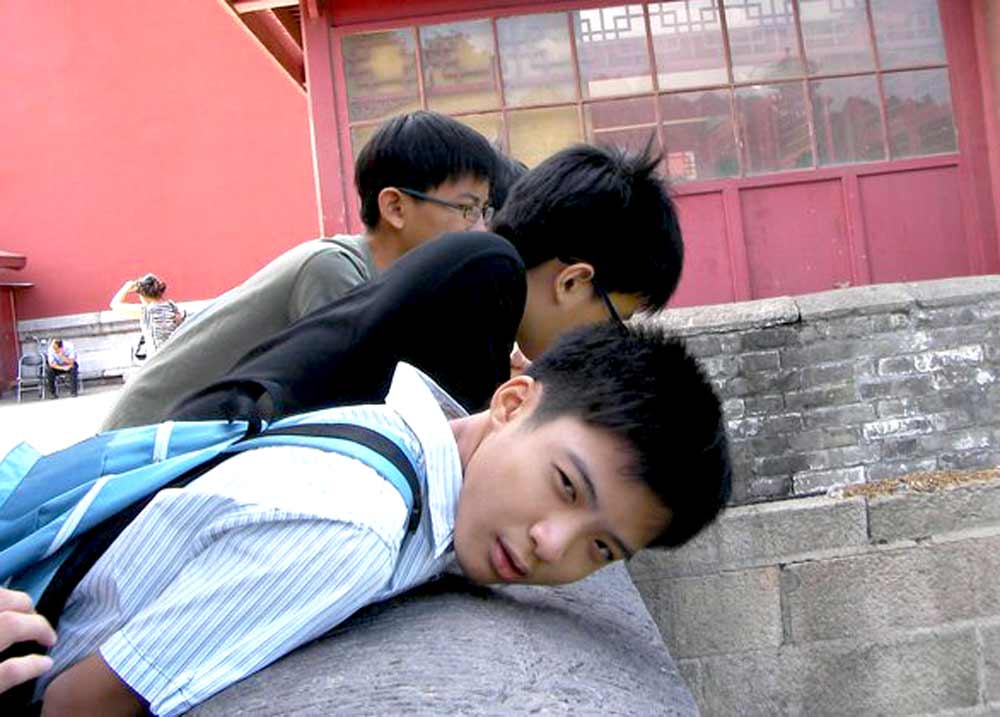 Kennede in Secondary 2
During the counselling session, Kennede was asked, "Is it true what they're saying about you? Are you gay?" The counsellor also mentioned that there was a senior from Kennede's CCA "suffering from same-sex attraction." 
Kennede feels the counsellor should not have outed the senior "because it's a small school and even smaller CCA." 
Egged on by the counsellor and his senior's story, Kennede admitted his sexuality.
"I thought my secret was safe. [But] when I was in Sec 4, I heard through word of mouth— [although] I cannot confirm this—that [the counsellor] told one of the students that me and my group of friends deserved to be treated the way we did, because we chose to behave like that."
The rumour made him lose faith in authority figures.
"When I was in Sec 4, there was another teacher who came up to me. She tried to use her own personal story of saying how she was [the] butch, tomboy-type in secondary school. She [claimed to] understand if I was doing this for attention."
Also read:
14 Nostalgic Experiences Every Secondary School Student In Singapore Will Remember
Denied a leadership position in CCA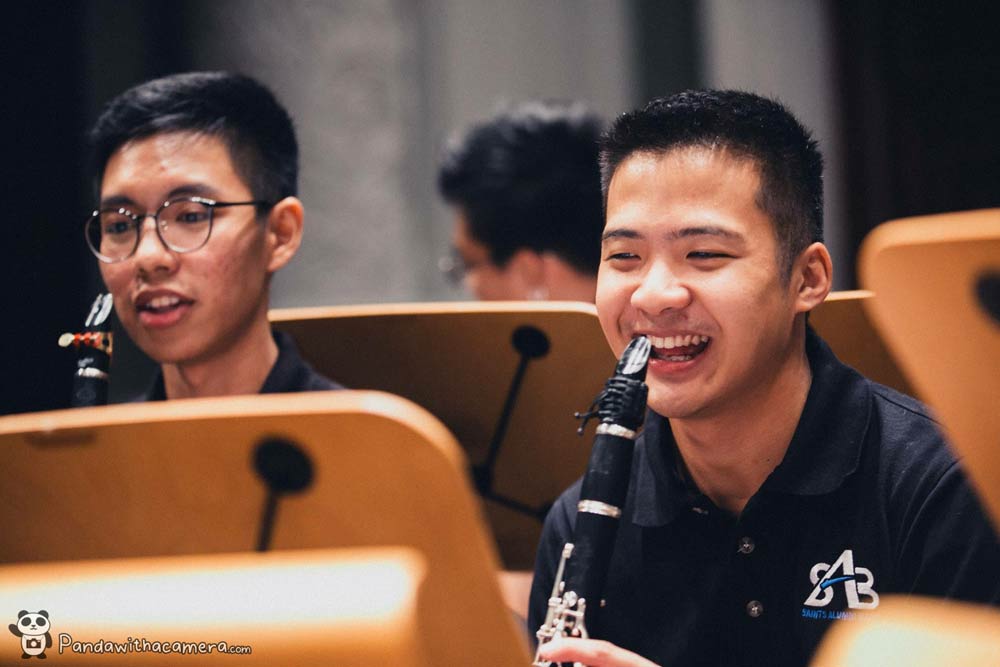 Kennede in his band CCA
Kennede was also denied a leadership position in his band CCA. He expresses with some hesitation, "They felt like I wouldn't be able to control the students because I was not a masculine figure."
Teachers told him, "If you are going to be in that position, we need someone who represents certain values… you can't control the students." 
Kennede explains that it was very tiring for him to fight bullies only to be told that he had to change who he was in order not to be bullied.    
Being accepted in JC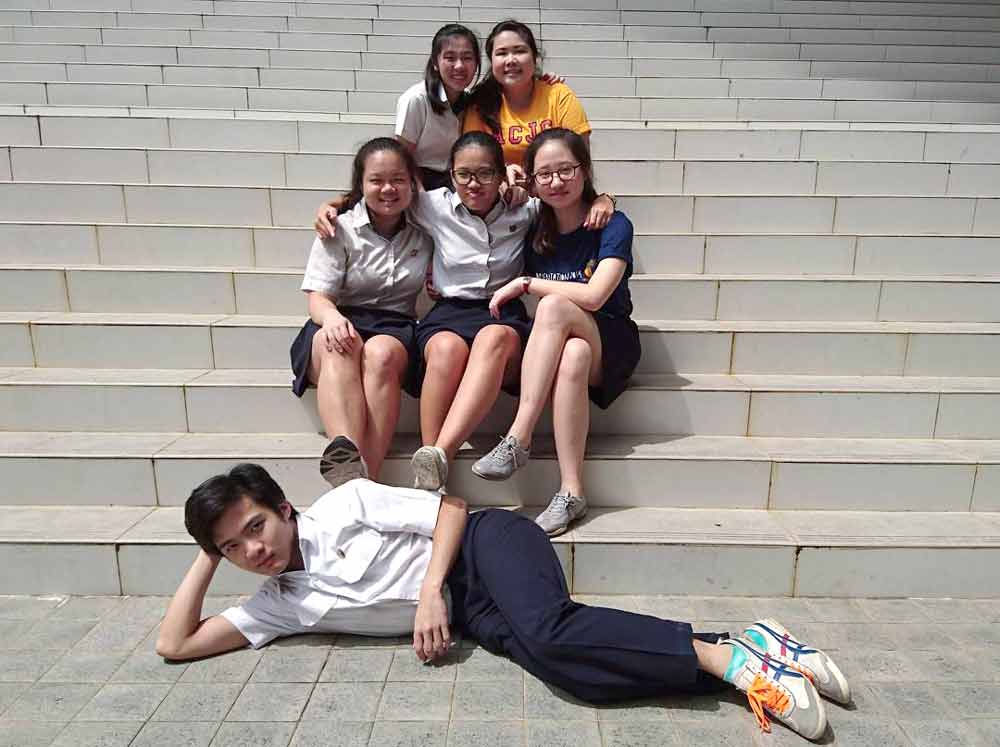 Kennede and his friends from JC
After his O-levels, Kennede decided to enroll in Anglo-Chinese Junior College (ACJC) instead of the junior college that was affiliated to his secondary school. He wanted a fresh start in a new setting.
ACJC had a more accepting environment. He says, "Back then and maybe even now, it was cool to have a gay best friend. I clicked very well with the girls." 
He had a good time in JC and was accepted by most people. After his A-levels, he had to prepare for another milestone of his life, national service (NS), where he had to deal with discrimination all over again.  
Bullied for being gay in school: Kennede Sng shares his story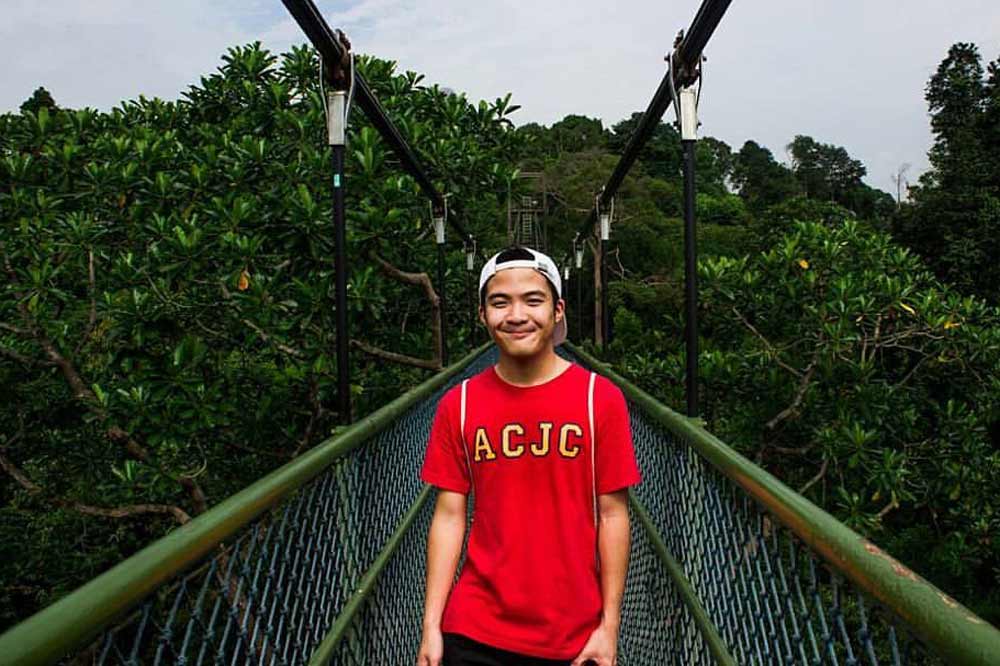 School is a rite of passage for teenagers, who do not always have the easiest time juggling their studies, relationships and self-esteem issues.
We hope Kennede's story sheds light on how much progress needs to happen in an environment like school, which should be a nurturing and safe space for all. 
In the next part, we will detail Kennede's experience with discrimination in NS and university, and how he advocates for a more accepting society these days.
Also read:
LGBTQ+ Millennials Spill The Tea On What Being Out In Singapore Is Really Like
All images courtesy of Kennede Sng