IKEA BASTUA Collection
For most people, IKEA is the brand that would first come to mind when talking about furniture and household products. After the release of their all-black OBEGRÄNSAD collection last year, the Swedish furniture company has joined forces with Finnish design brand Marimekko for a BASTUA collection inspired by the Nordic sauna culture. 
Robes
Those who've visited saunas or hot springs would know that most places require guests to change into robes. As a way of "recreating" the relaxed environment, IKEA allows you to enter zen mode at home with the robes from the BASTUA collection.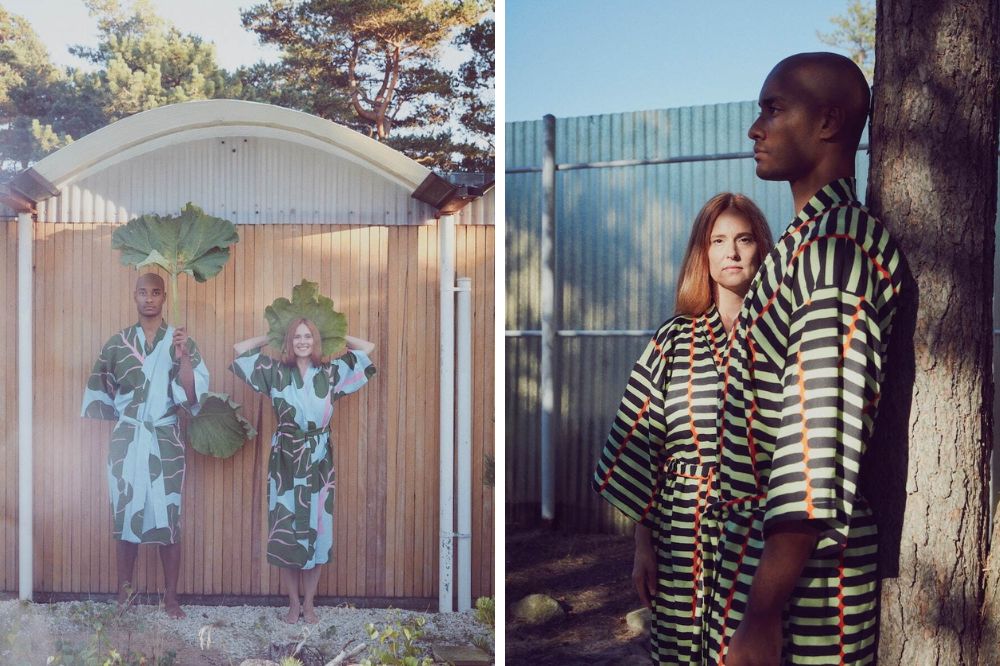 Explore two designs in the collection ‒ the first features vibrant rhubarb prints on a light green fabric, and the second design greets you in shades of green alongside orange stripes. Since the robes are unisex, you might want to kope one for you and bae for a matching look.
Each robe retails at $39.90.
Towels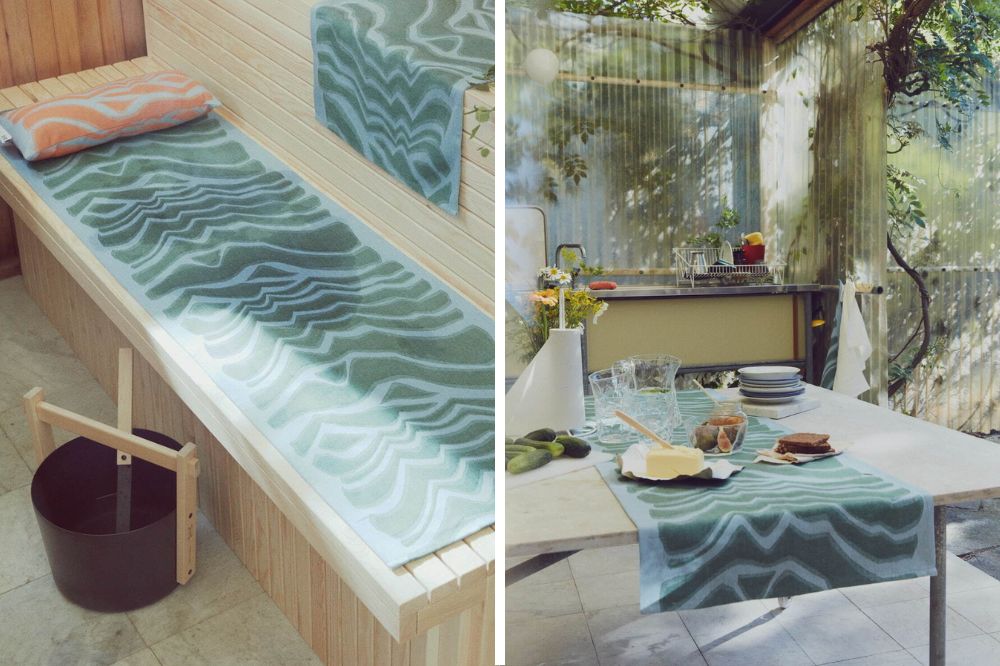 Towels don't just belong in the bathroom ‒ they can also be used as an aesthetic tablecloth on a dining table as shown by IKEA. The towel in this collection features two shades of green and a unique print, which adds a pop of colour to any living space.
The towel retails at $15.90.
Frakta bags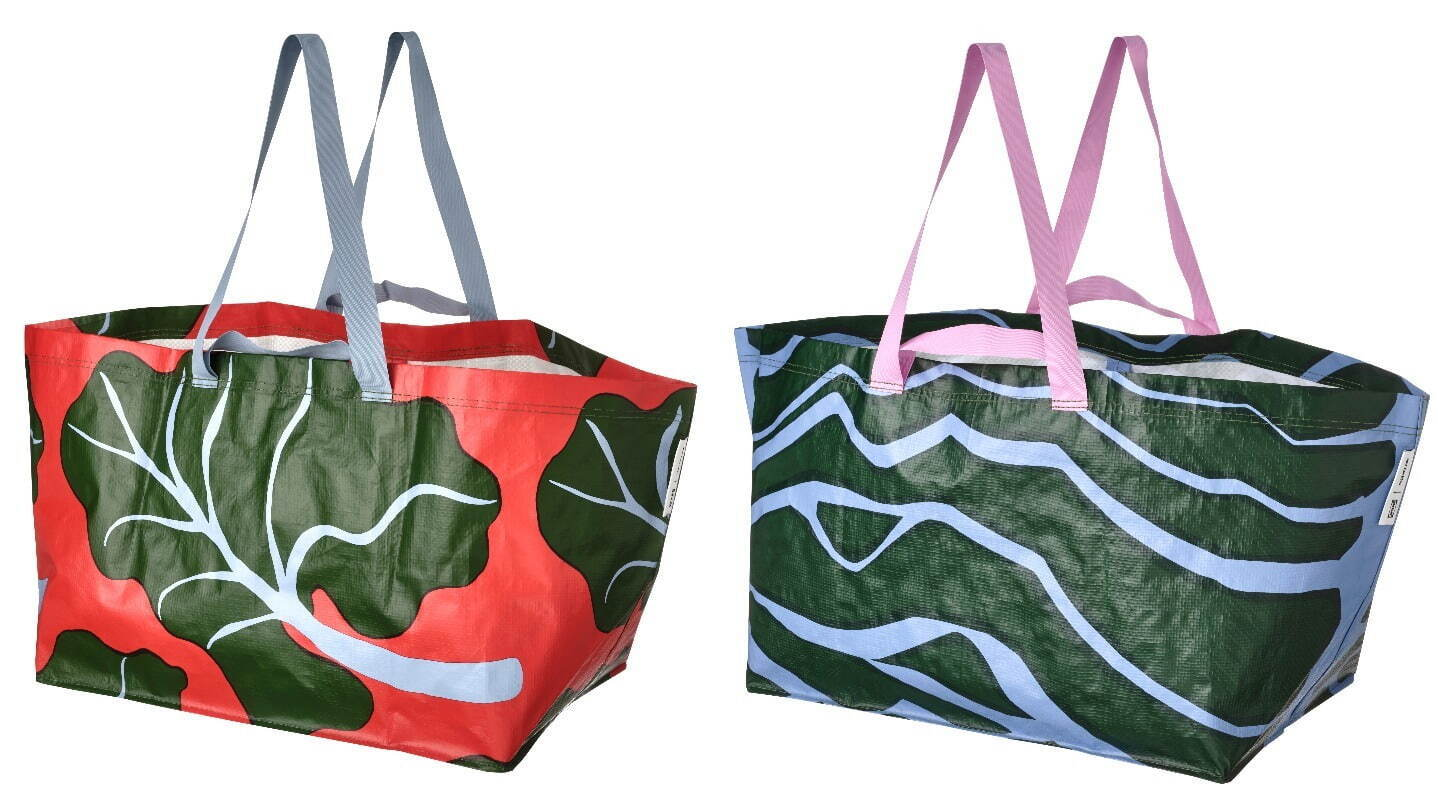 One of IKEA's iconic products is no doubt the Frakta bag. Instead of its usual electric blue, the Frakta bag in this collection comes in red and light blue colourways that feature motifs of rhubarb and green patterns.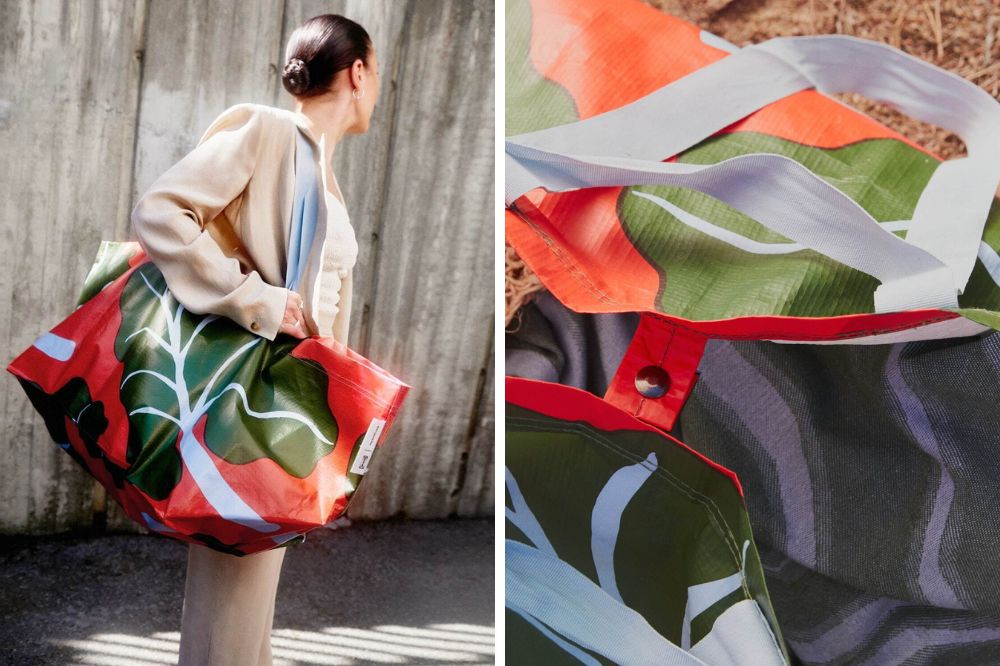 Thanks to the long handles on the bag, you can carry it over your shoulders, and make it a stylish shoulder bag for extra fashion points. No worries if you're concerned about how your belongings might spill out ‒ the bag closes with a button tab. 
Each bag retails at $3.90.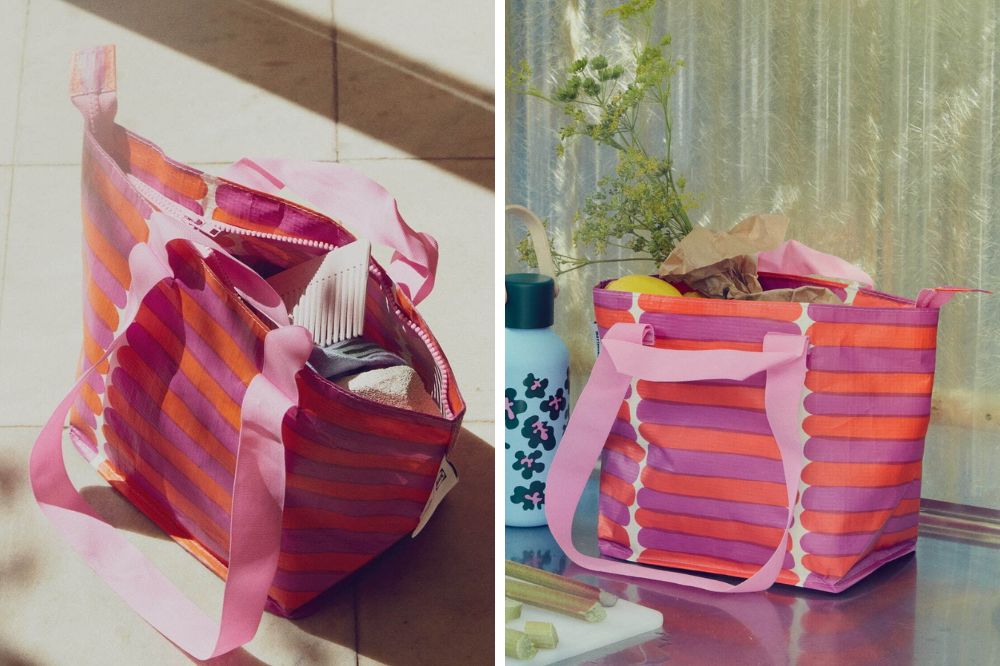 Here's an option for you to consider if you're planning to invest in a new bag. Enter this dainty pink and orange bag that adds dimension to any outfit, whether it is for a simple errand run or a gathering with your girlies. 
Since the bag is made from recyclable plastic, rest assured that it is also waterproof so you can make this your go-to bag on rainy days. The bag also comes with a zip closure and two short and long handles. 
The bag retails at $1.90.
Trays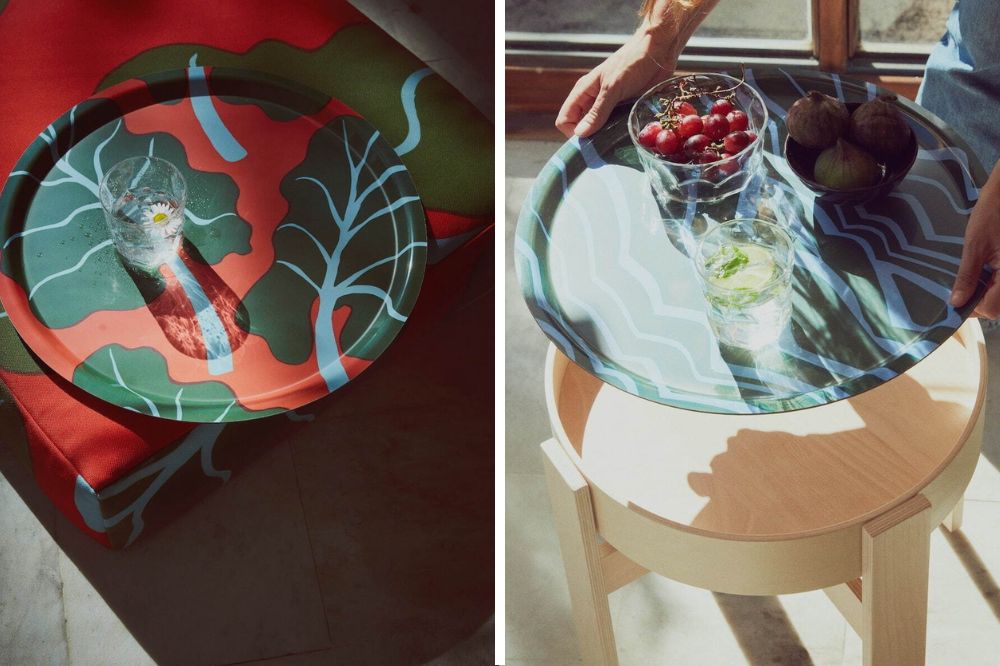 Instead of plain, boring rectangular trays that you have at home, impress your guests with these circular ones when you serve them beverages and snacks. Similar to the aforementioned designs, the rhubarb motifs and green prints in the collection are repeated on the trays. 
Each tray retails at $14.90.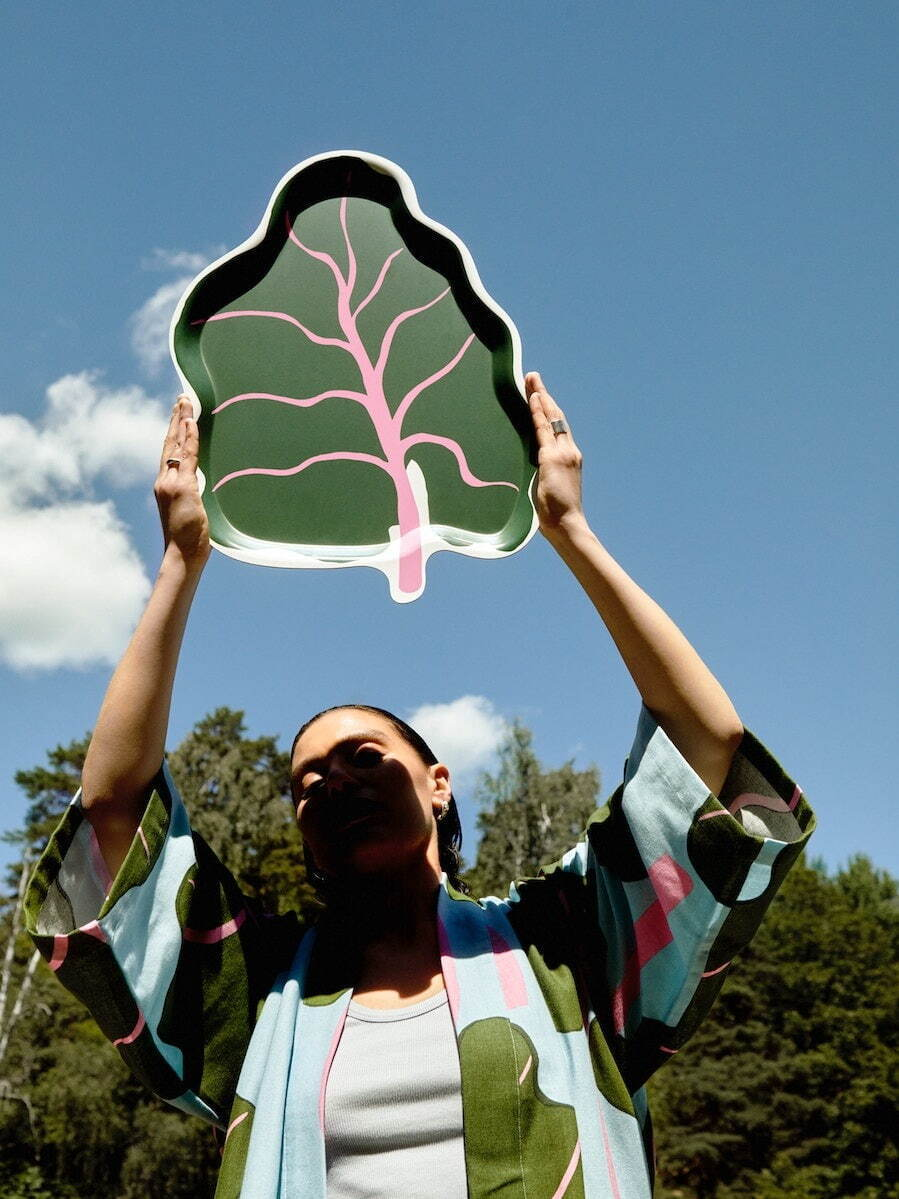 Since rhubarb is one of the main inspirations behind this collection, it is not surprising to see another tray design that takes after the silhouette of the plant. 
This tray retails at $16.90.
Water bottles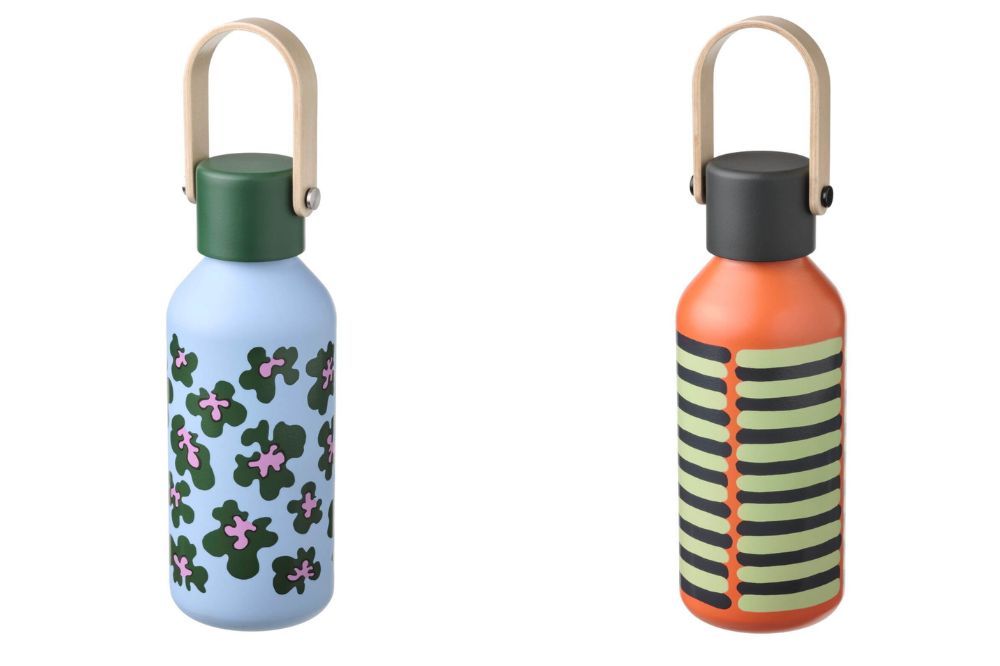 Apart from household items, this collection also includes water bottles with minimalistic designs that are inspired by Nordic nature. 
One of them features rhubarb motifs that are different from the ones we've previously seen in the collection, and another showcases Marimekko's take on simplicity with lime green and dark green patterns. 
Both of them also come with wooden handles, which make them easy for carrying.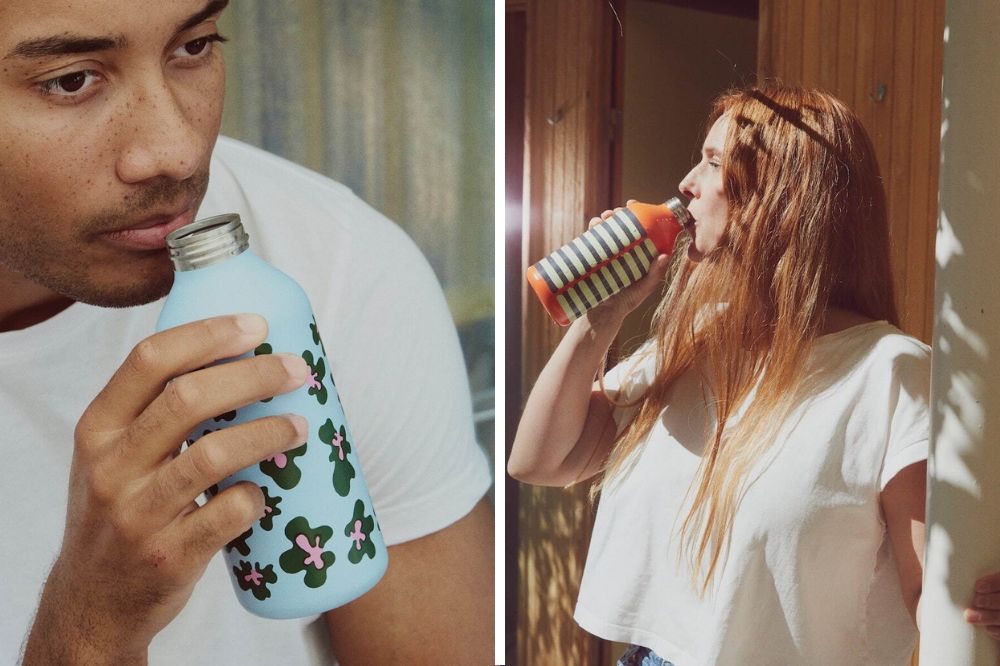 Perhaps with these colour drinkware, they might just motivate you to drink the necessary 8 glasses of water every day. 
Each water bottle retails at $16.90.
Sauna basket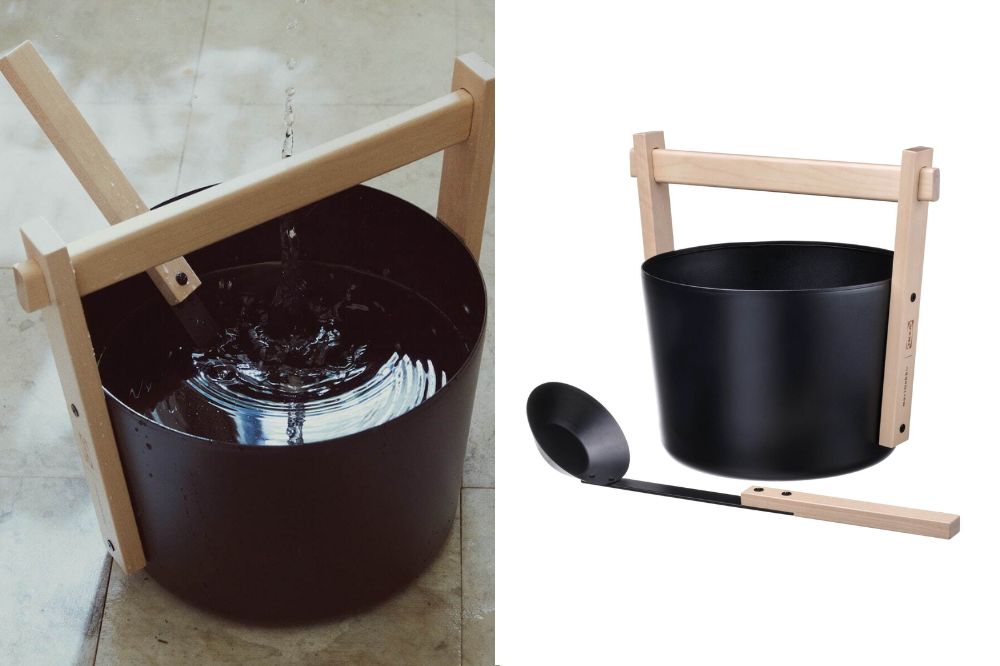 What's so special about saunas is that most of them come with a sauna basket for guests to create hot steam by pouring water over hot stones with a ladle. While most of us don't own a sauna in our house, you might want to use this sauna basket as an adorable bucket instead. 
Note how both the basket and ladle handles are made from wood so you won't accidentally scald yourself. 
The sauna basket retails at $44.90.
The IKEA BASTUA Collection Is Perfect For Some Stylish Self-Care
Since the BASTUA collection was designed during the Covid-19 pandemic, it focuses on self-care and teaches one to prioritise wellness. The BASTUA collection will be available for purchase on 2 March 2023 at all IKEA outlets, and on 3 March 2023 at IKEA's official online store. In the meantime, check out the entire collection on IKEA's official website. 
All images courtesy of IKEA.
Also read: 
IKEA Singapore Now Has The All-Black OBEGRÄNSAD Collection, Perfect For Minimalist Homes