Innisfree x Peanuts
It has been four years since the last Innisfree x Peanuts collaboration, but now, the two brands are back for a limited edition collection. Featuring one of Innisfree's signature products, the No-Sebum Mineral Powder, the collection has designs of the Peanuts gang like Snoopy and Charlie Brown. Read on to find out what else the collection includes. 
No-Sebum Mineral Powder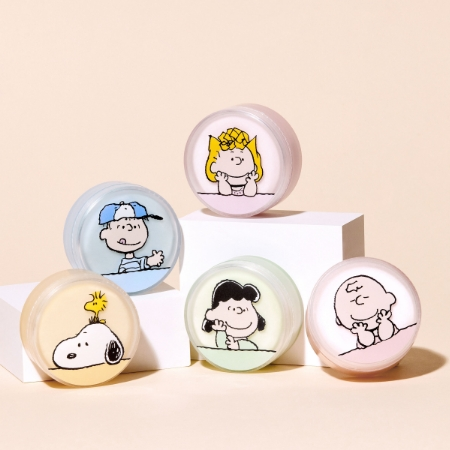 Makeup junkies would know how unforgiving the sweltering weather in Singapore is, as it is a struggle to maintain a matte finish on our faces. Enter Innisfree's No-Sebum Mineral Powder that helps to absorb excess sebum, and leaves your face feeling soft and fresh.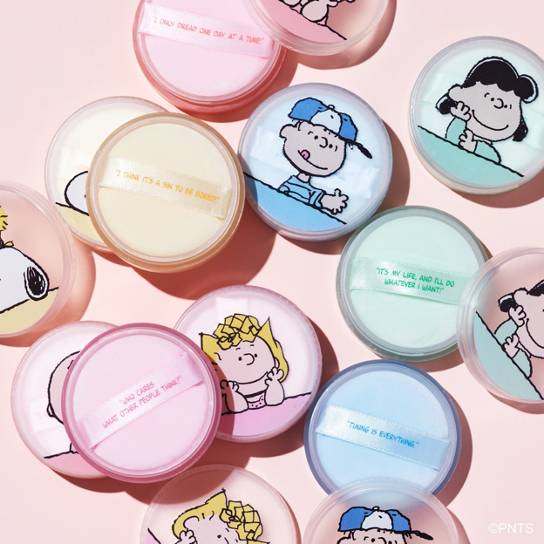 Featuring the designs of five Peanuts characters, each mineral powder has a unique scent like cotton, calming tea, green citrus, cacao, and floral. Plus, they come with a quote on the puff that reads "Who cares what other people think?" and "Timing is everything".
Each No-Sebum Mineral Powder retails at $10. 
No-Sebum Powder Cushion
No one can hate on a powder cushion with 48 hours of lasting powder – just like this No-Sebum Powder Cushion.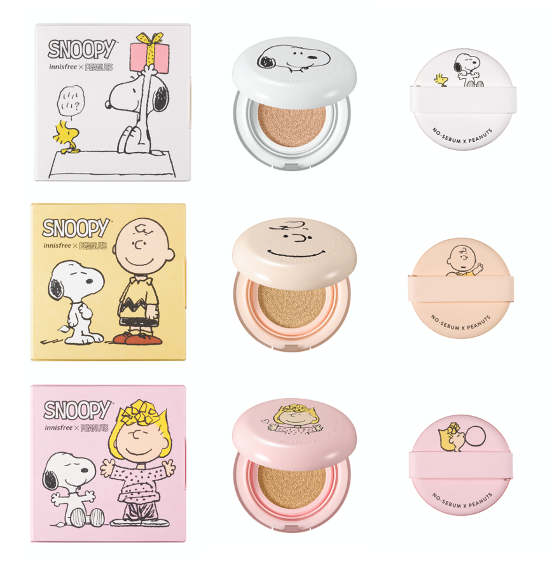 Available in three shades, the lightweight powder cushion features Snoopy, Charlie Brown, and Sally Brown on the exterior. Similar to the mineral powder, each powder cushion also has a unique puff respective to the character.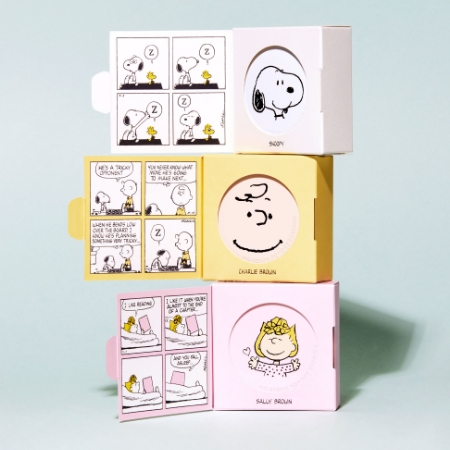 P.S: You'll find a mini four-frame cartoon on the packaging that is bound to put a smile on your face. 
Each No-Sebum Powder Cushion retails at $30. 
Special skincare sets 
Address skin concerns like skin moisture barrier and hydration with products from the Green Tea Seed Serum Special Set.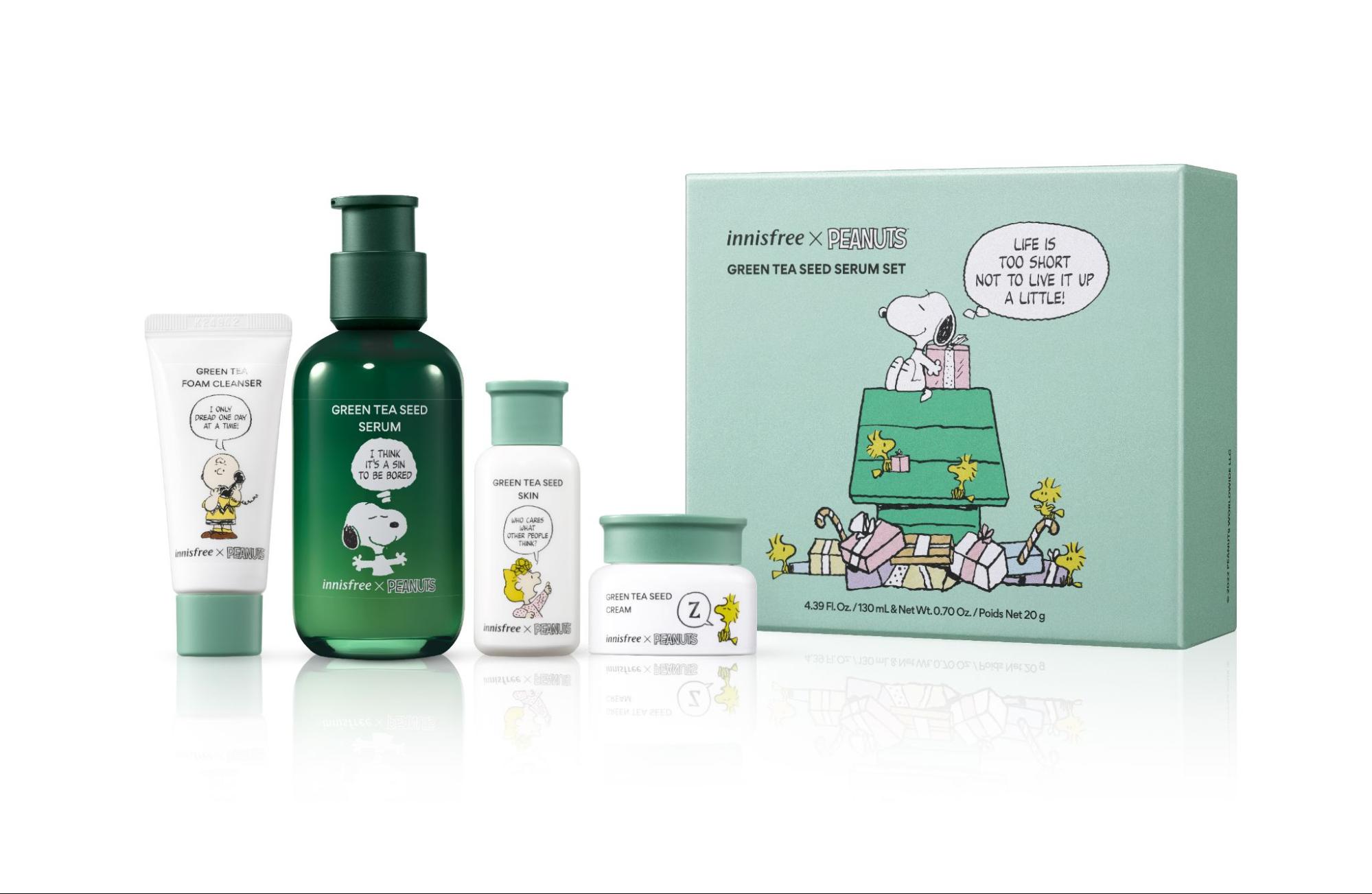 Achieve your #SkinGoals of a dewy and plump complexion when you make use of the Green Tea Seed Serum (80ml) alongside the complimentary Green Tea Seed Skin (30ml), Green Tea Seed Cream (20ml), and Green Tea Foam Cleanser (20ml). Each product features adorable illustrations of the Peanuts characters, and they are packed in a box with Snoopy and Woodstock on the exterior.
The Green Tea Seed Serum Special Set retails at $39. 
If you didn't already have a pore cleansing routine, kickstart one with the Green Tea Seed Serum & Volcanic Calming Pore Clay Mask Duo Set.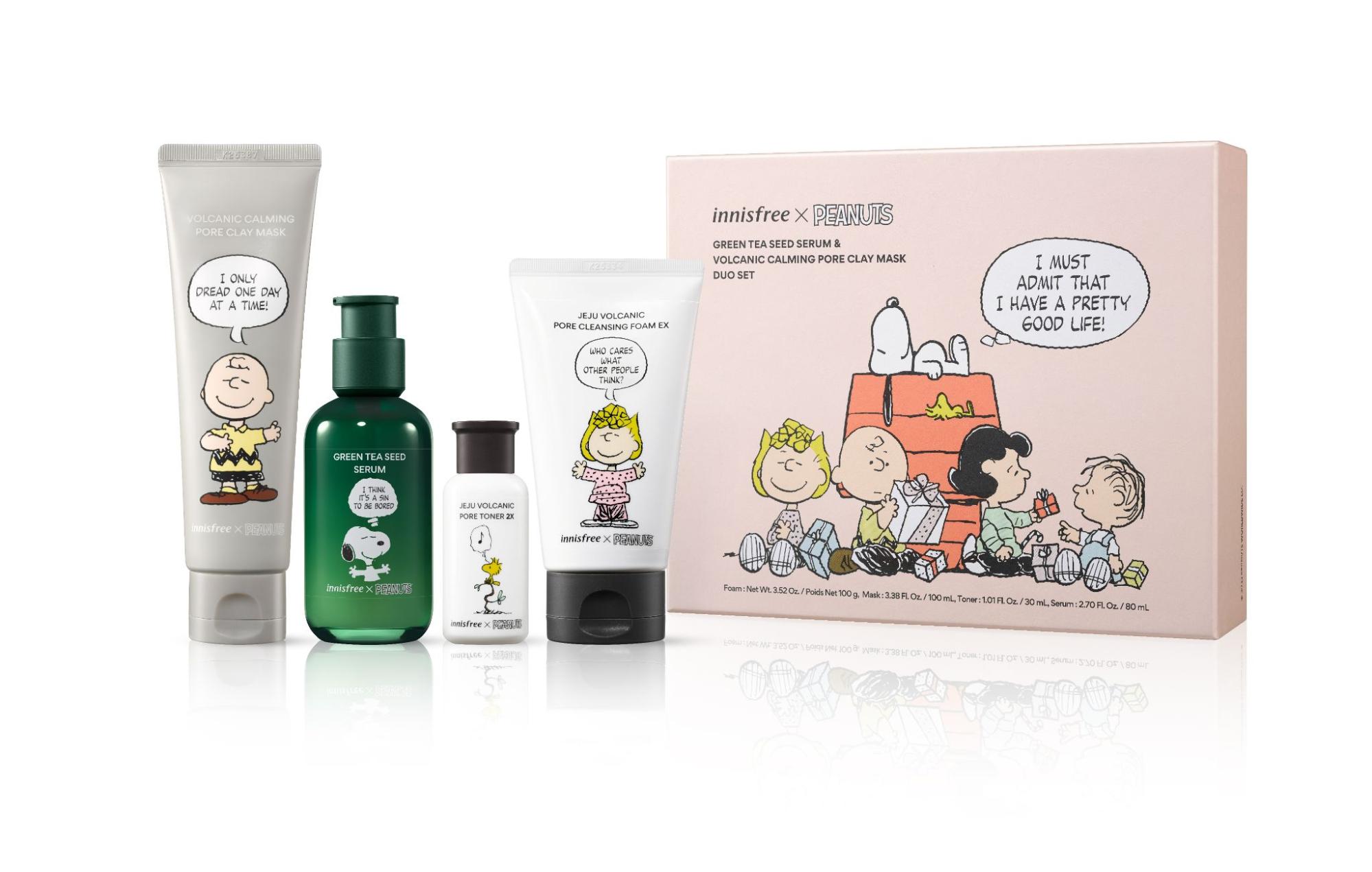 The Jeju Volcanic Pore Cleansing Foam 2X (100ml) and Volcanic Calming Pore Clay Mask (100ml) work together to remove blackheads, and unclog your pores to leave you with a smooth and supple complexion. Combat dry and flaky skin with the Green Tea Seed Serum (80ml) and Jeju Volcanic Pore Toner (30ml) that are also part of the set. 
The Green Tea Seed Serum & Volcanic Calming Pore Clay Mask Duo Set retails at $66. 
Get Your Hands On The Innisfree x Peanuts Collection First On Shopee
As part of Innisfree's Super Brand Day campaign, the Innisfree x Peanuts collection will be available for purchase from 21 April 2022 on Shopee.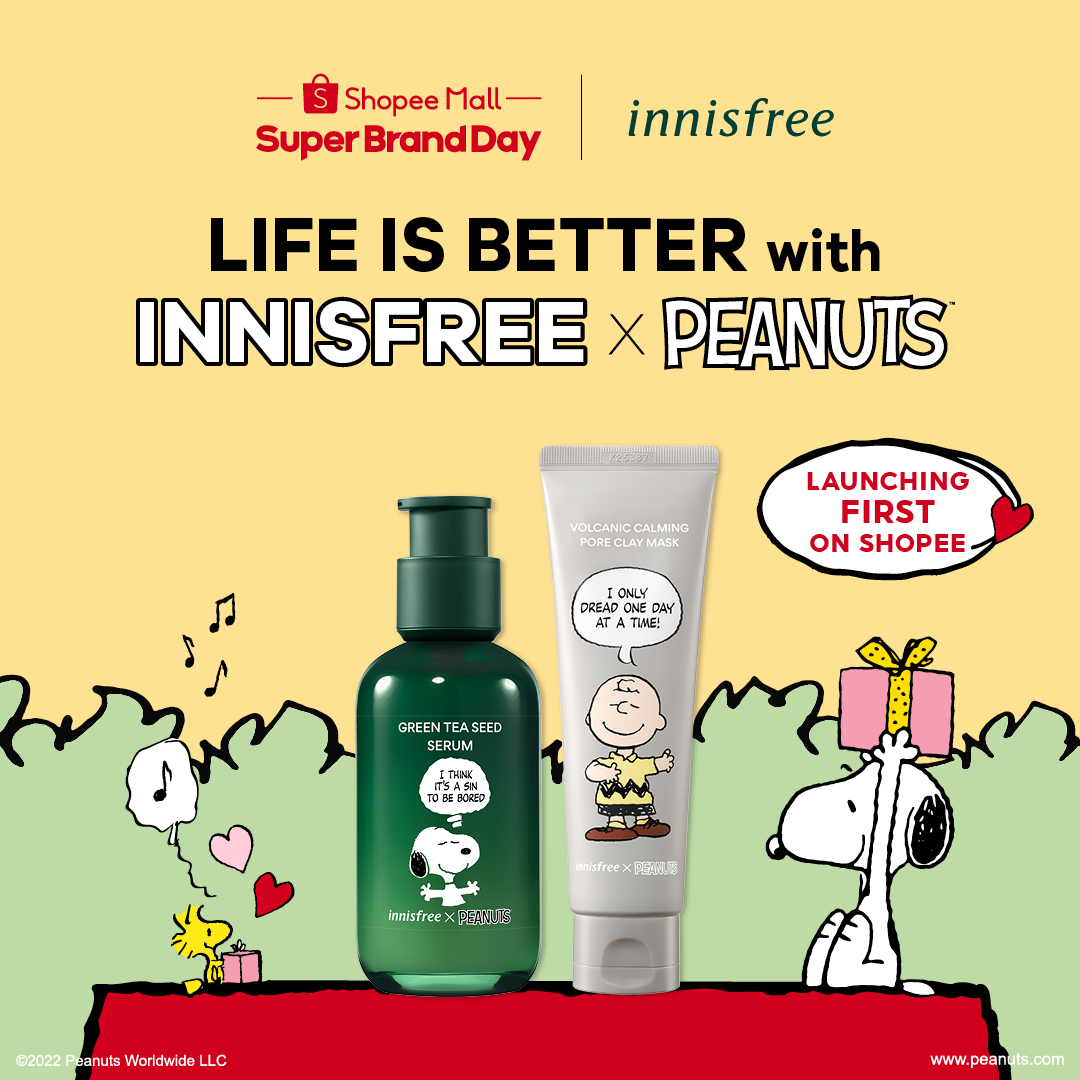 The first 50 customers who spend a minimum of $40 from 12am to 2am, and from 10pm to 11.59pm will also receive the Innisfree x Peanuts Cotton Pouch.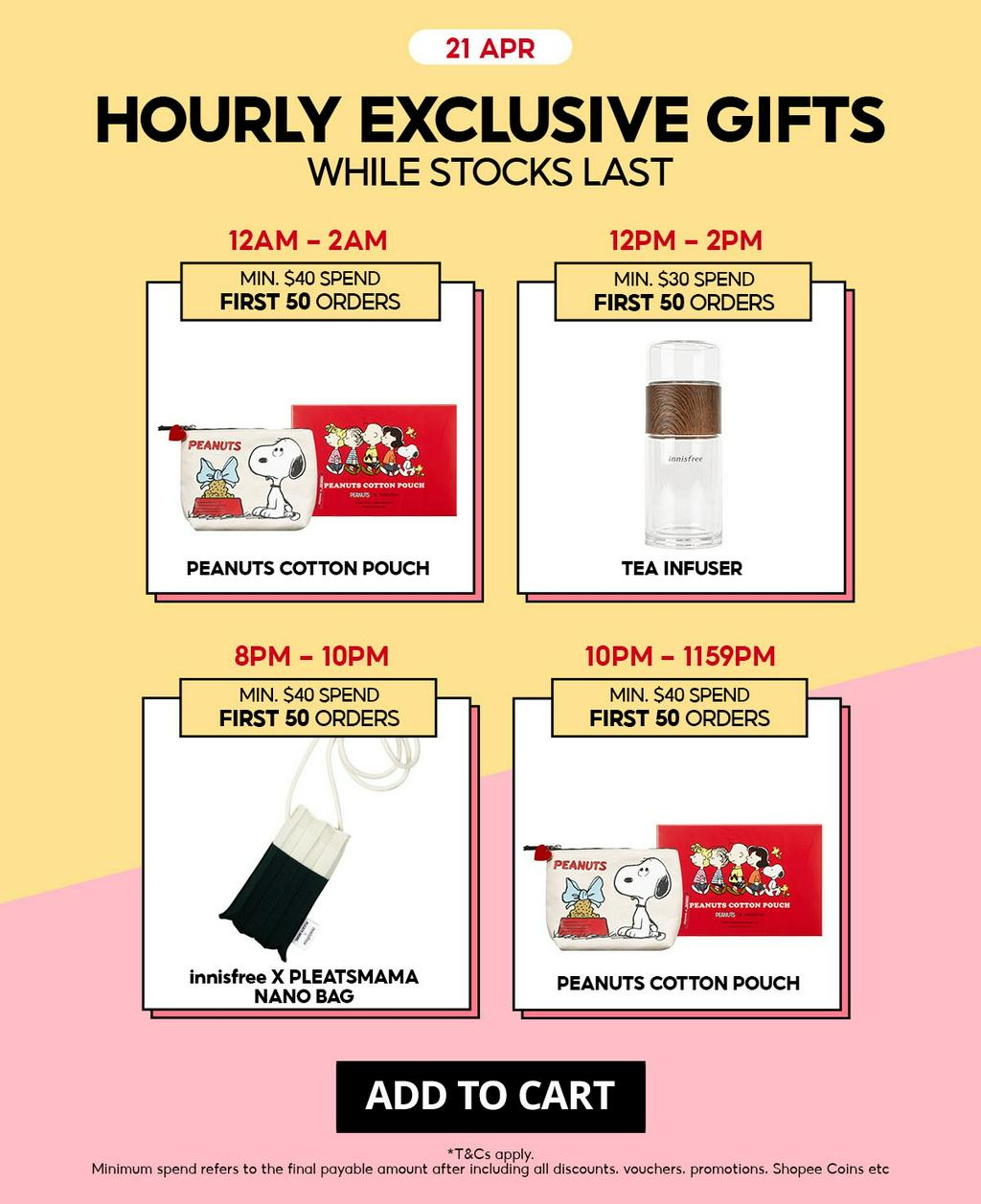 Don't fret if you miss out on the pre-sale on Shopee as the collection will be available at all Innisfree stores in Singapore, and on Innisfree's official website starting from 1 May 2022. 
All images courtesy of Innisfree.
Also read: 
Darlie x Peanuts Now Have Limited Edition Snoopy Cups For You To Start The Year With A Bright Smile