Darlie x Peanuts
Last year, Darlie had several collaborations with Hello Kitty that included treating fans to exclusive Hello Kitty vacuum flasks with purchases of their best selling toothpaste. This January, Darlie is back with limited edition Snoopy cups that feature Snoopy and friends instead. With 4 designs to collect, read on to find out how you can bring them home. 
Snoopy cups
Snoopy is no doubt the coolest beagle you'll find as he has a curious mind and a fun personality to make his daily life anything but ordinary. If you aim to make 2022 a lil' more exciting just like Snoopy, these Peanuts-themed cups are probably for you.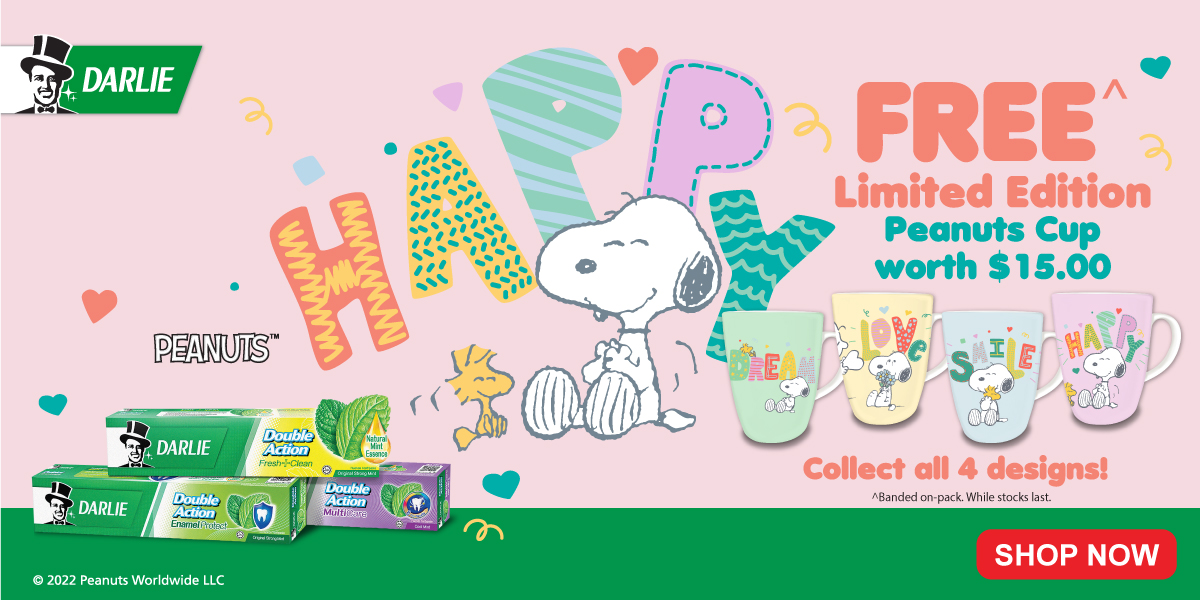 For every 3 tubes of Darlie Double Action toothpaste, you get to take home one limited edition Snoopy cup that is worth $15.

The cups are decked in pastel colours and each design features positive words like "Dream," "Love," "Smile," and "Happy". With them stocked up at home, perhaps you can kickstart the new year on a high note.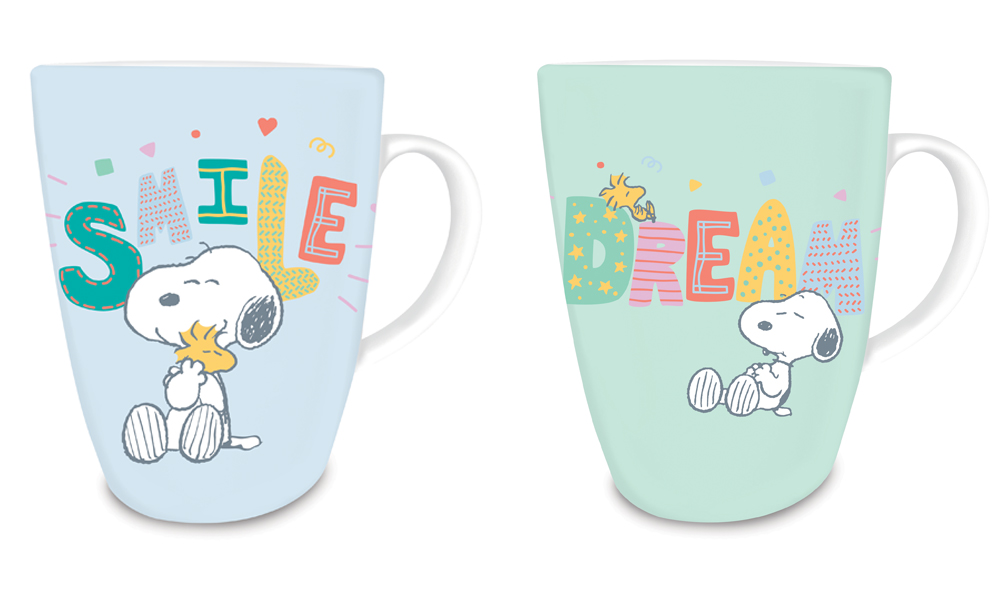 Start your day with a smile when you drink your cuppa using this baby blue cup. It features Snoopy hugging his best friend, Woodstock, showing their close friendship. 
Moving on, Snoopy and Woodstock take dreaming literally as they appear to be deep in la la land on the light green cup. The cup also offers a gentle reminder that maybe this year is the chance to make your dreams a reality.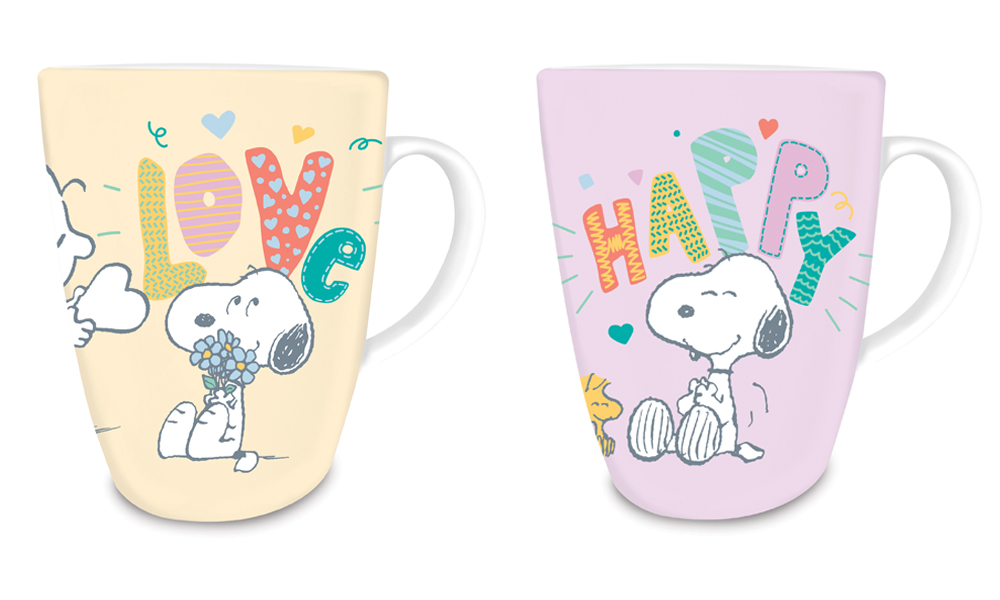 Love is universal and on the yellow cup, Charlie Brown makes an appearance with Snoopy holding onto a bunch of flowers. As for the purple cup, Snoopy and Woodstock hang out together with happy smiles on their faces.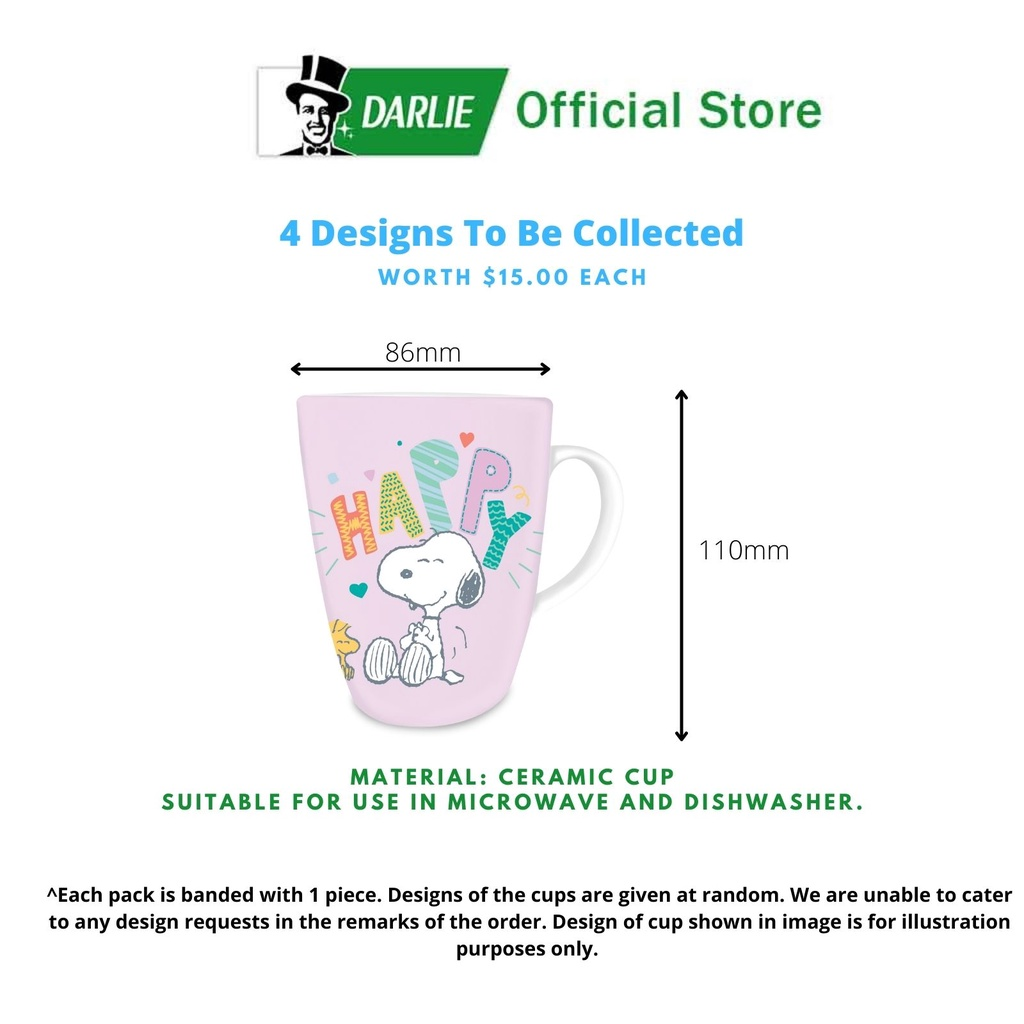 Source
As all the cups are 110mm by 86mm, they are perfect for holding your daily drink. Plus, they are also suitable for use in microwaves and dishwashers.  
Darlie toothpaste
The Snoopy cups are banded on-pack with each of the 3 variants in the Double Action toothpaste range so you won't need to worry about redeeming them.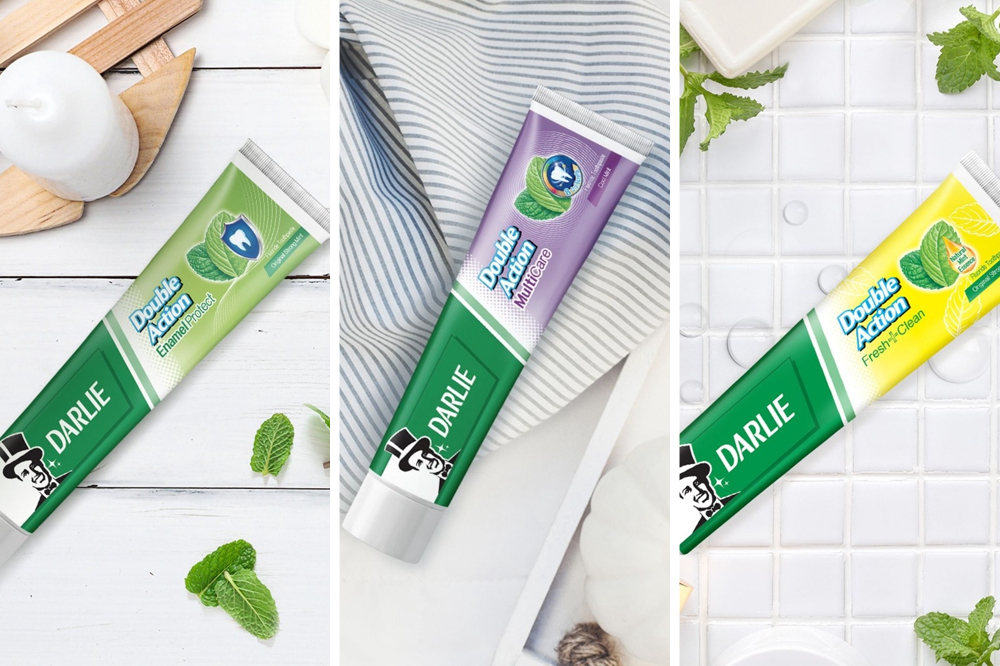 From left: Double Action Enamel Protect, Double Action Multicare, Double Action Original Strong Mint
Depending on your needs, you can strengthen your tooth enamel with the Double Action Enamel Protect which prevents tooth sensitivity. Using the Double Action Multicare allows you to take advantage of its 8-in-1 benefits like preventing cavities, reducing plaque and bacteria. 
Alternatively, you can keep your teeth clean and have a refreshing minty breath when you use the Double Action Original Strong Mint. 
As all of them help to effectively reduce oral bacteria, rest assured that you can achieve a set of clean and sparkly teeth for brighter smiles in 2022. 
Expand Your Peanuts Collection With These Adorable Snoopy Cups
For Peanuts fans, don't miss out on these limited edition snoopy cups as they are only available in Singapore. 
You can make your purchases online through Darlie's official stores on Shopee, Lazada, FairPrice, Watsons and Guardian. You can also purchase the cups directly through selected stores of FairPrice, Sheng Siong, Giant, Cold Storage, Prime, Hao Mart, Watsons and Guardian. 
All images courtesy of Darlie.
Also read: 
Darlie Now Has Limited Edition Hello Kitty Bowls So You Can Have Sanrio-Themed Meals At Home