'Maggi Instant Noodles' Bag
Whether it's a packet of chicken-flavoured Maggi Mee or spicy Shin ramyeon noodles, instant noodles is a late night snack staple. So it's really no surprise this 'instant noodles' bag took our local Facebook newsfeeds by storm.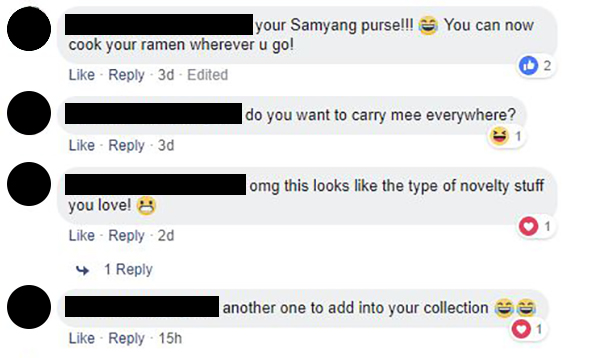 The quirky purse was handmade by accessories-cum-fashion Dutch designer, Rommy De Bommy, and costs £168.52 (S$299.35, excluding S$39.32 shipping fee to Singapore).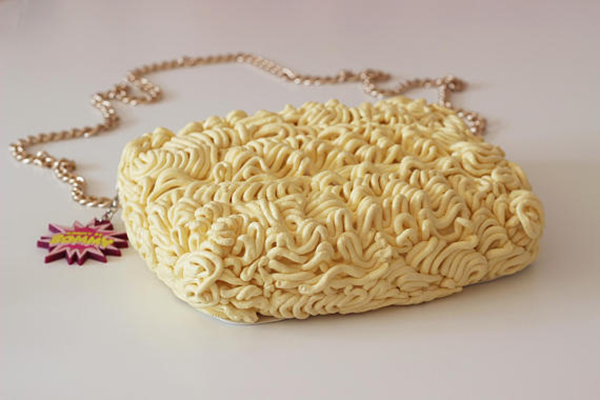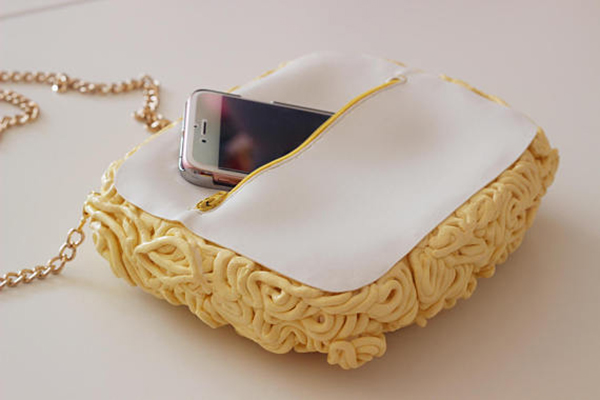 The 21cm by 17cm handbag has enough space to fit an iPhone, makeup, some money, and cards. And because it's made of hard foam, the statement accessory is lightweight and easy to carry around.
The Dutch designer also makes other good-enough-to-eat products, including necklaces, bowties, brooches, and skirts.
Here are some of our favs: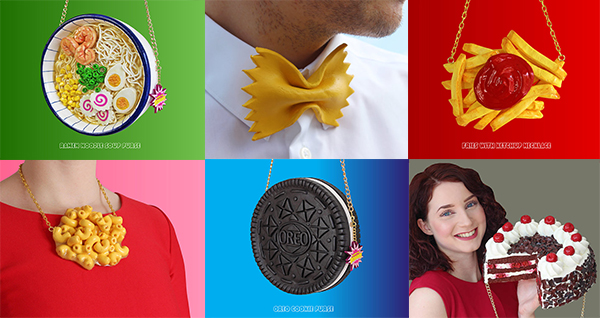 (Prices exclude shipping fees)
Ramen Noodle Soup Purse (S$461.17)
Farfalle Pasta Bow Tie (S$64.72)
French Fries Necklace (S$64.72)
Mac & Cheese Necklace (S$80.91)
Oreo Purse (S$250.81)
Blackforest Cake Purse (S$412.62)
Cover image: Source