Joya Onsen Cafe
With how much time we've been spending at home, the need for some TLC and overseas vibes are more than welcome. Thankfully, you can look forward to an escape in the form of a new Japanese-themed spa opening soon in the West – Joya Onsen Cafe.
Whether you're looking for some "me" time or some quality HTHT with the girlfriends, this spot should definitely be on your agenda. Read on to find out more about this upcoming spa. 
Spa facilities and amenities
If you've ever been to Japan and soaked in an onsen, you'll know that it's a relaxing activity that will take your mind off worries. You can expect the same kind of mental HP recovery here.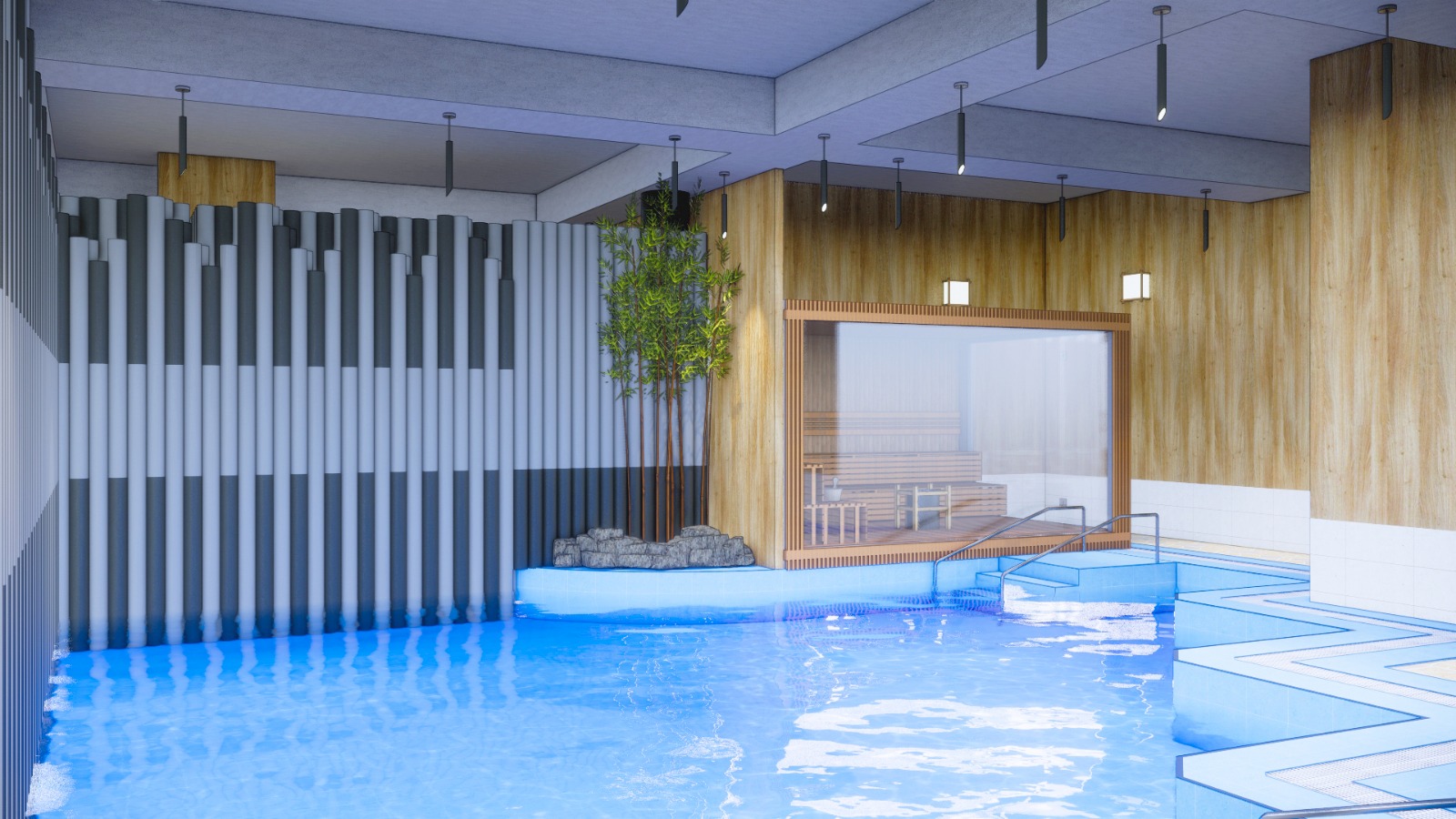 For illustration purposes only 
A peek at their Instagram story highlights reveal that construction is well underway, with previews of an ice bath, saunas and the male and female changing rooms. The tiles and walls are in shades of pastel pink and blue too, which hint at an irresistibly chio interior coming our way.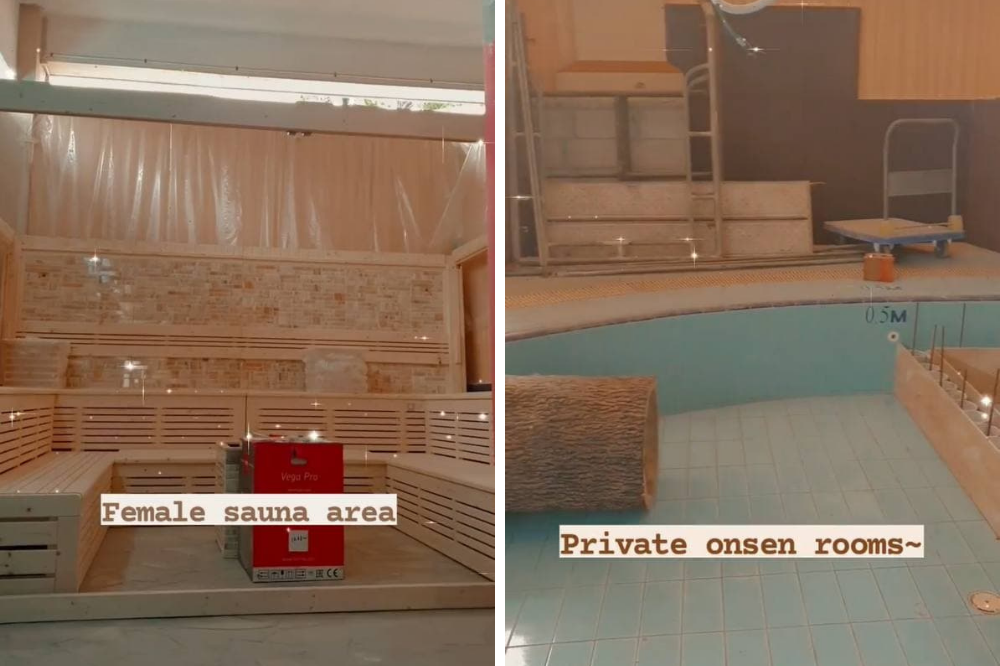 There's also a Zen Garden being set up, surely for extra Japan vibes.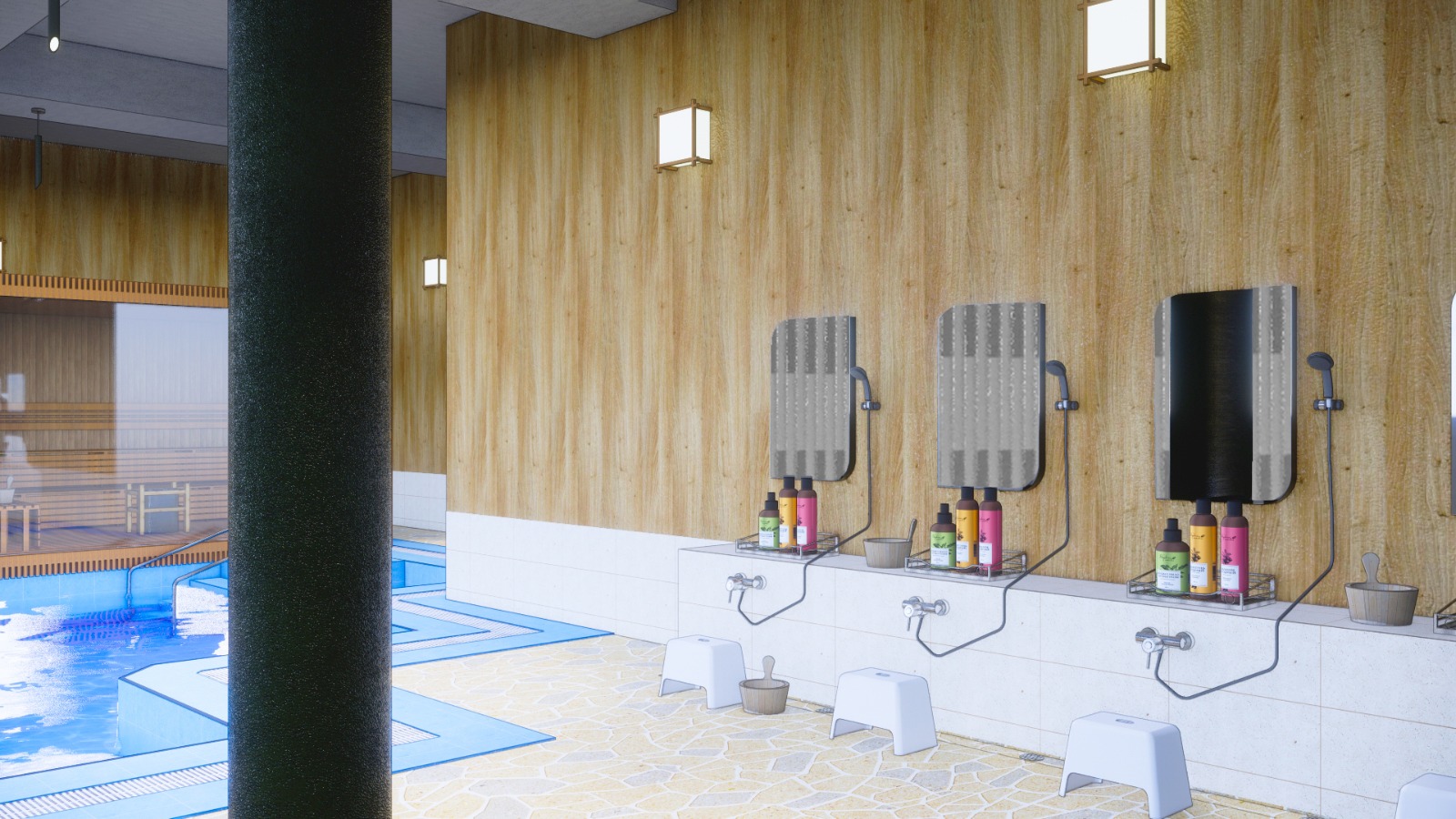 For illustration purposes only 
Fun fact: some onsens and spas in Japan still ban people with visible tattoos from entering. You won't have to worry about that here, since all are welcome, as long as you follow the list of onsen etiquette that Joya Onsen Cafe has already put up on their website. 
Food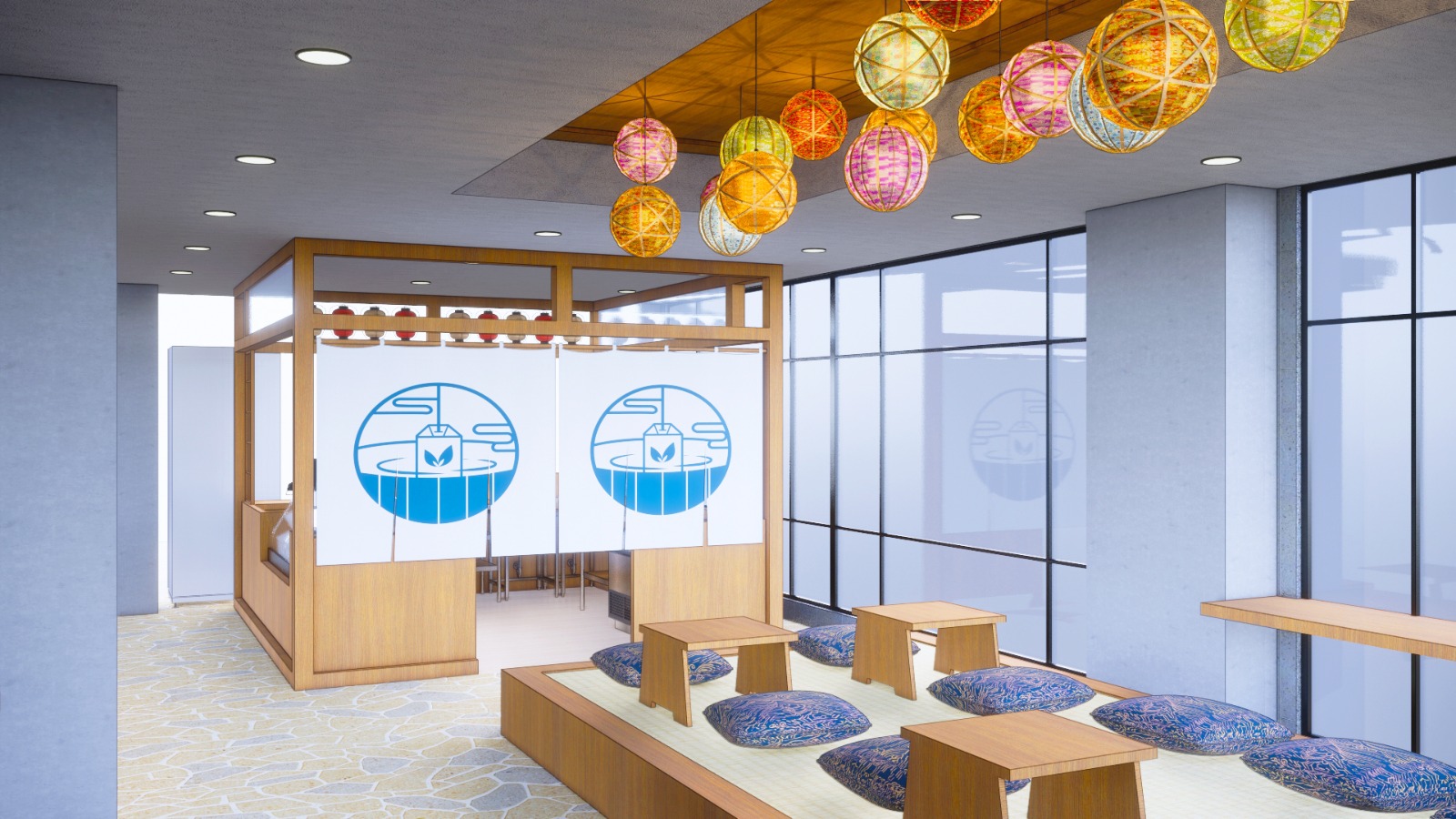 For illustration purposes only 
Sweating it out at the sauna and having a dip in the ice baths aren't the only experiences you get to enjoy. There's also a Japanese cafe within the premises, serving up platters of sushi and dessert.
Sushi starts from $9, and include an assortment of options like Spider Maki, Aburi Salmon and Futo Maki. Those with a sweet tooth can also explore their parfaits (from $8.80) – a concoction of fruits, ice cream and toppings like cornflakes or jelly.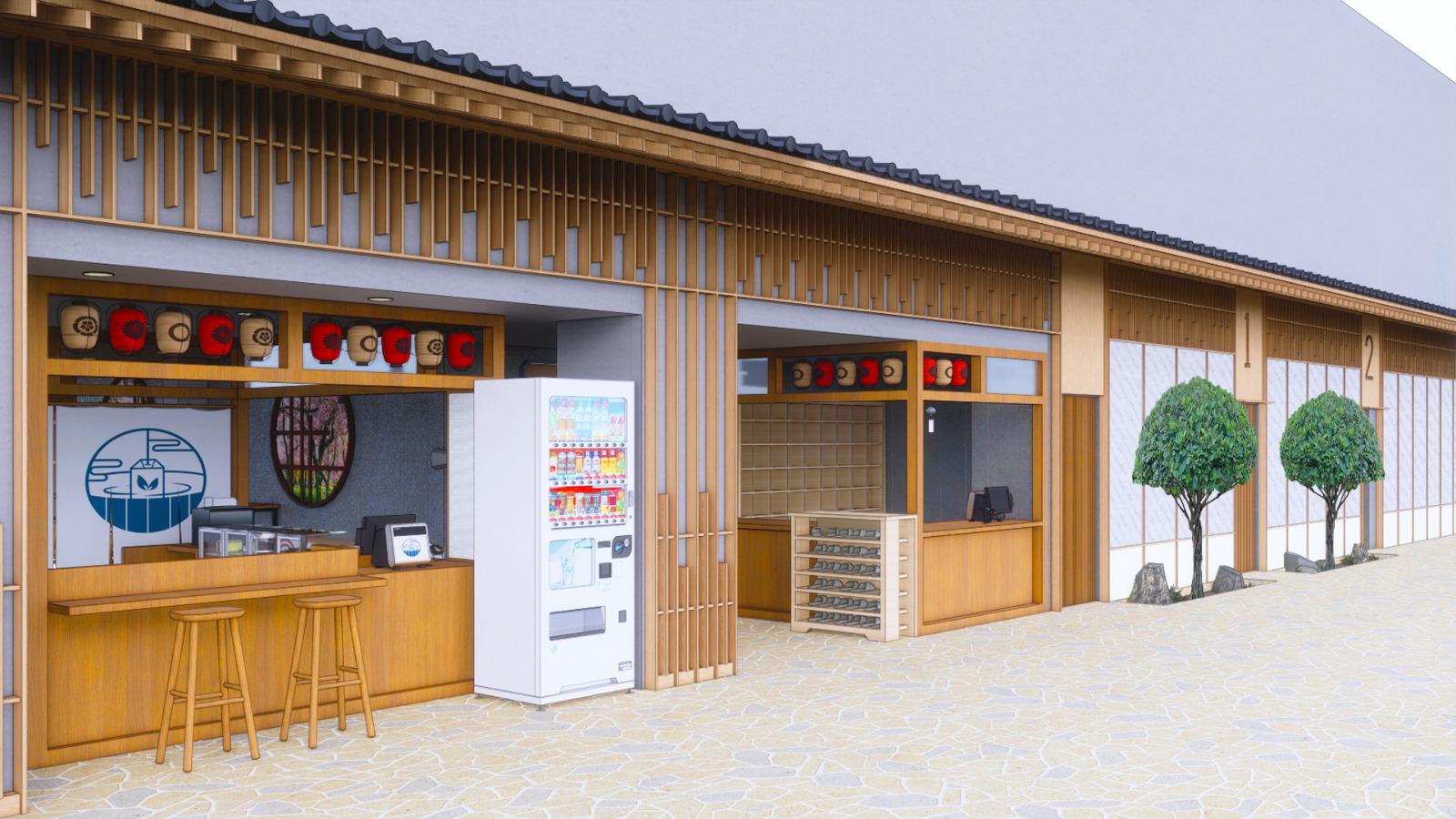 For illustration purposes only 
Bubble tea enthusiasts can also get a sugar rush from their drink options and special snow-in-a-cup offerings, which can be topped off with aloe vera bits or white pearls. These will be delectable snacks to beat to heat.
A preview of the cafe area also shows outdoor seating areas and vending machines, letting you truly play pretend that you're in Tokyo or Osaka for a bit. 
View the full food menu online. 
Also read:
10 Non-Lupsup Late Night Massage Spas That Open Past 12am For Some Bonding Time With Your BFFs
Pricing

Pricing wise, entry is $38 for adults and $45 if you want to enjoy some F&B refreshments. If you're bringing kids or elderly folks along, it'll be $32 and $39 for them with refreshments.
Private onsen and bulk purchases are also available, if you foresee yourself making repeated visits. 
If and when Covid-19 measures ease in the future, you can even have a sleepover for an extra $25/night, with free Hokkaido milk added in to make your stay extra sweet. 

Tiered membership pricing is also available 
Joya Onsen Cafe Will Temporarily Transport You To Japan
Since we can't have leisure travel for the foreseeable future, Joya Onsen Cafe will be the next best thing to make us feel like we're in Japan. 
Located in Jurong, just a 9-minute walk from Joo Koon MRT station, the spa will undoubtedly draw crowds beyond just West-siders. An official opening date is slated for end-July 2021 but yet to be confirmed – you can keep up to date with their progress on their website and Instagram until then.
Address: 511 Upper Jurong Road, Singapore 638366
Contact: 8847 2081
Website
All images courtesy of Joya Onsen Cafe.
Also read:
9 Spas For A Couple Massage In Singapore From $88/60 Minutes Per Couple Including Late-Night Options Till 4am