KFC Skincare Collection 
Skincare and fried food seldom coincide – unless you count the oily skin you get from consuming finger food as au natural moisturiser. Indonesian skincare and makeup brand Dear Me has recently launched a collection of proper facial products themed after the brand that brought us finger lickin' good chicken, KFC. 
The collection includes 3 products, each made to restore your skin's natural glow. And don't worry, none of the products contain actual poultry. 
The moisturiser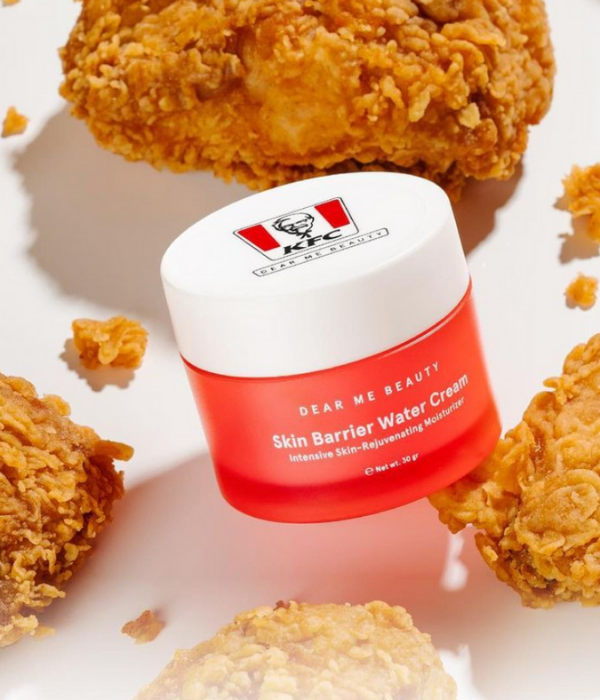 This water cream is a facial moisturiser with a light, dewy finish and ingredients to help hydrate your skin and reduce visible blemishes. And while the moisturiser isn't chicken or fried food flavoured, it'll surely leave you looking like a snacc with ingredients like niacinamide and hyaluronic acid. 
The product itself comes in a small red tub with the iconic KFC logo printed on the top. 
The moisturiser is priced at Rp139000 (~S$13.15). 
The face mask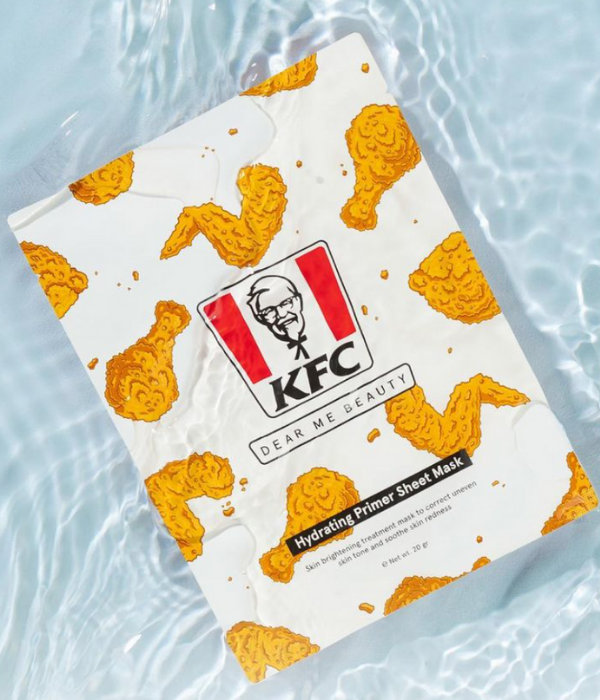 After an oily meal, it always feels great to get in a good skin-pampering sesh, which often includes a sheet mask like this hydrating primer version. The bold packaging of the mask makes it a great option for a birthday gift or a self-care set you're putting together for a friend.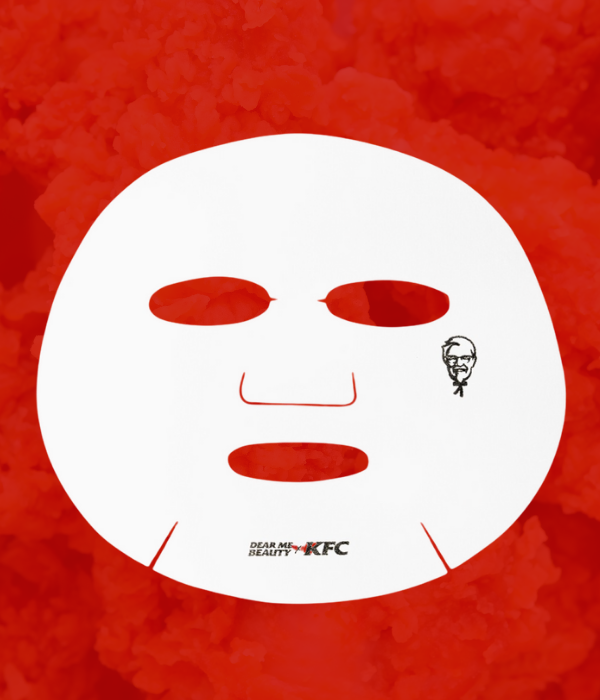 The mask itself contains 2% niacinamide and allantoin to aid in calming the skin. It's also made completely from natural bio-cellulose which allows the essences to be fully absorbed into the skin. 
The mask is priced at $3.19.
The sunscreen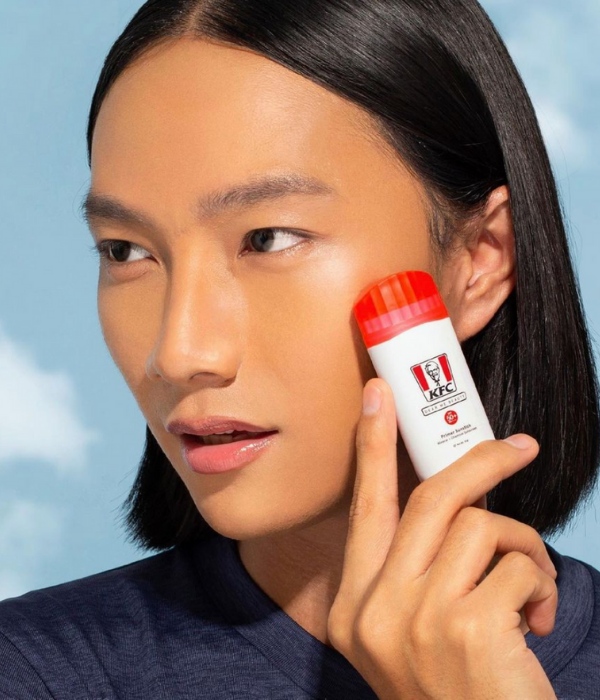 As I'm sure you've heard your beauty guru friend preach, sunscreen is a must. This KFC edition of the sun stick is SPF 50+ and doubles as a makeup primer too.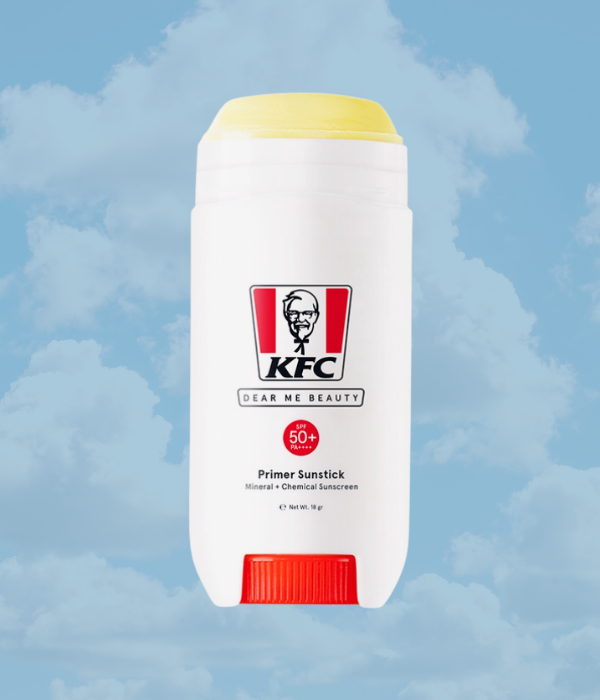 The packaging also facilitates an easy application process – just rub some of the product directly from the tube onto your face and blend it out with a brush or sponge. Now your skin is both smooth and safe from the sun. 
The sunscreen is priced at $14.62. 
This KFC Skincare Collection Will Leave Others "Chicken" You Out  
The KFC-themed items are great options as stocking stuffers or to gift to your fried chicken loving compadre if you're planning on creating a special gift box. Some of the items can be found on Shopee, while only the regular version of the moisturiser ships to SG for now. 
All images courtesy of Dear Me.
Also read:
KFC x Crocs Clogs Are A Must-Add To Your Bucket List If You Love Fried Chicken