KOI Mystery Box Figurines
From Adam Levine's "That body of yours is absurd" to "She's a 10 but…" memes, Singaporean brands are quick to hop on trends. It looks like KOI in Singapore also got the memo as they just dropped their own version of mystery boxes to satisfy those deep into the growing blind box culture. 
In celebration of their 16th anniversary, the bubble tea chain has six unique and limited edition designs featuring their BB Bear for you to bring home. 
The designs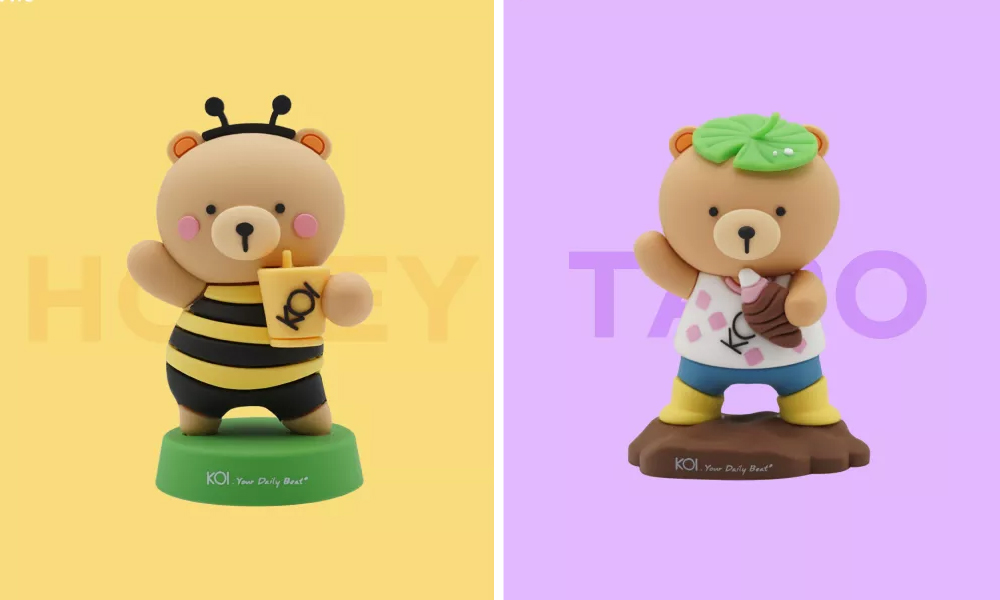 Source
From honey milk tea to honey lemon lime juice, KOI has a multitude of drinks that use honey as an ingredient. The Honey BB Bear figurine transforms the mascot into a honey bee by wearing a bumble bee-inspired outfit while not forgetting to enjoy a cup of KOI.
Taro milk tea might not be everyone's cup of tea, but you have to admit KOI's taro Q pearls seal the deal for many BBT fans. Express your love for taros with the Taro BB Bear figurine which looks as if he has been cultivating taros thanks to the yellow boots he's wearing and a lilypad leaf over his head.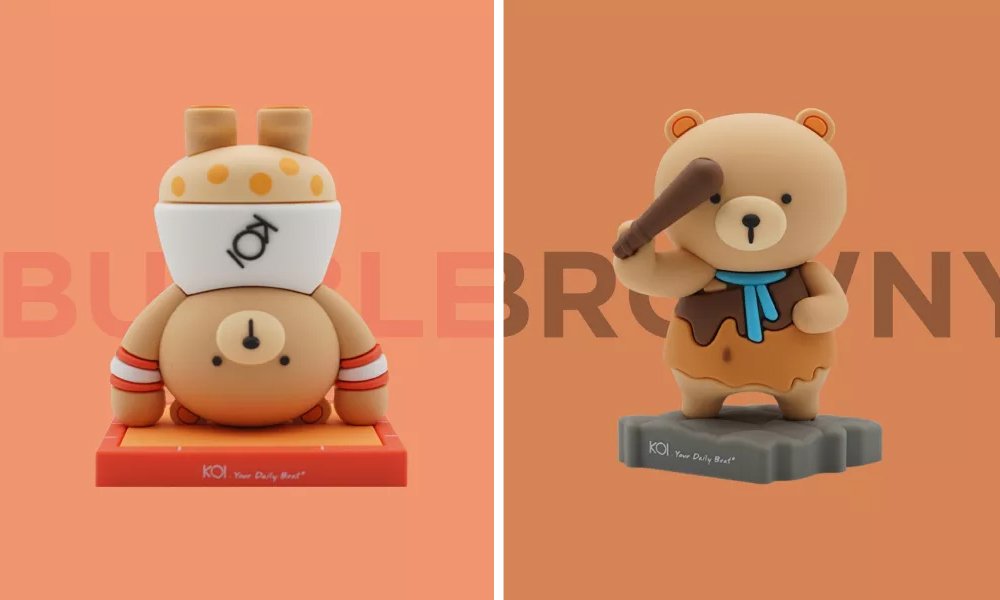 Source
Call me basic, but I absolutely enjoy KOI's golden bubble milk tea. If you're also a fan, check out the figurine that features Bubble BB Bear doing a handstand. His pants are inspired by the hues of the classic drink and remind us that the bubbles float up when you hold the drink the other way around. 
Brown sugar drinks were only added to KOI's menu a few years back, but they are here to stay thanks to their popularity among Singaporeans. Enter Browny, a Fred Flintstone-inspired figurine which dresses up exactly like the cartoon character while holding a bat in one hand. 
Source
Macchiato-themed drinks are no stranger to those who need a hit of caffeine, and if that sounds like you, consider this Macchiato BB Bear figurine. It appears to be soaking in a foamy Macchiato "bath" with an adorable rubber duck sitting on his head. 
True to its name Shaker, the limited edition BB Bear figurine holds a shaker in his hands. It gives a nod to KOI's signature blends which are prepared with shakers, suggesting that every cup is hand-brewed with dedication and precision.
Express Your Love For BBT With KOI's Mystery Boxes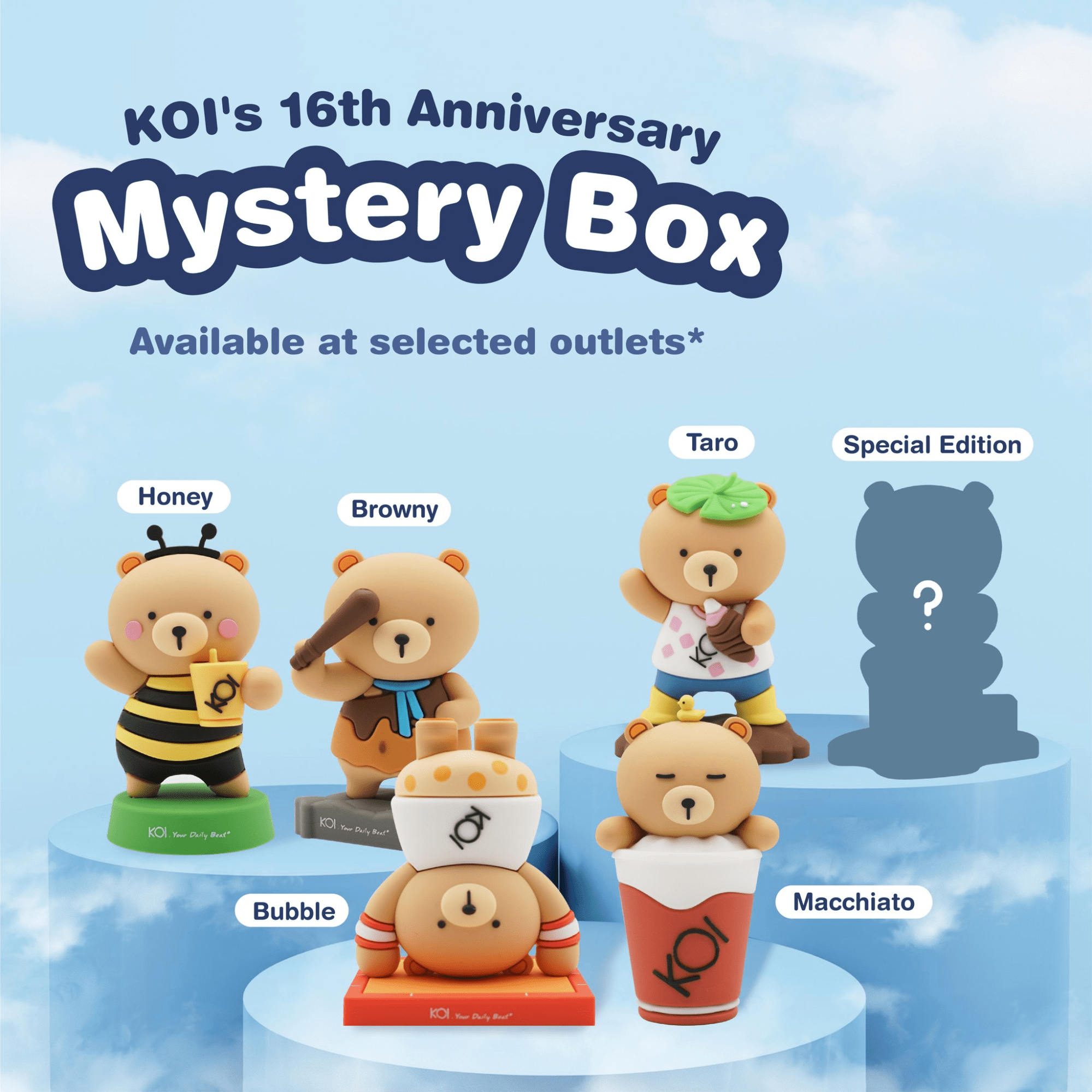 Source
Brighten up the day of a BBT fan when you surprise them with a cup of KOI and a mystery box. Interested folks can score a mystery box at $5.90 with any purchase of a drink, but if you're set on collecting all, you can get eight boxes with all six designs at $59.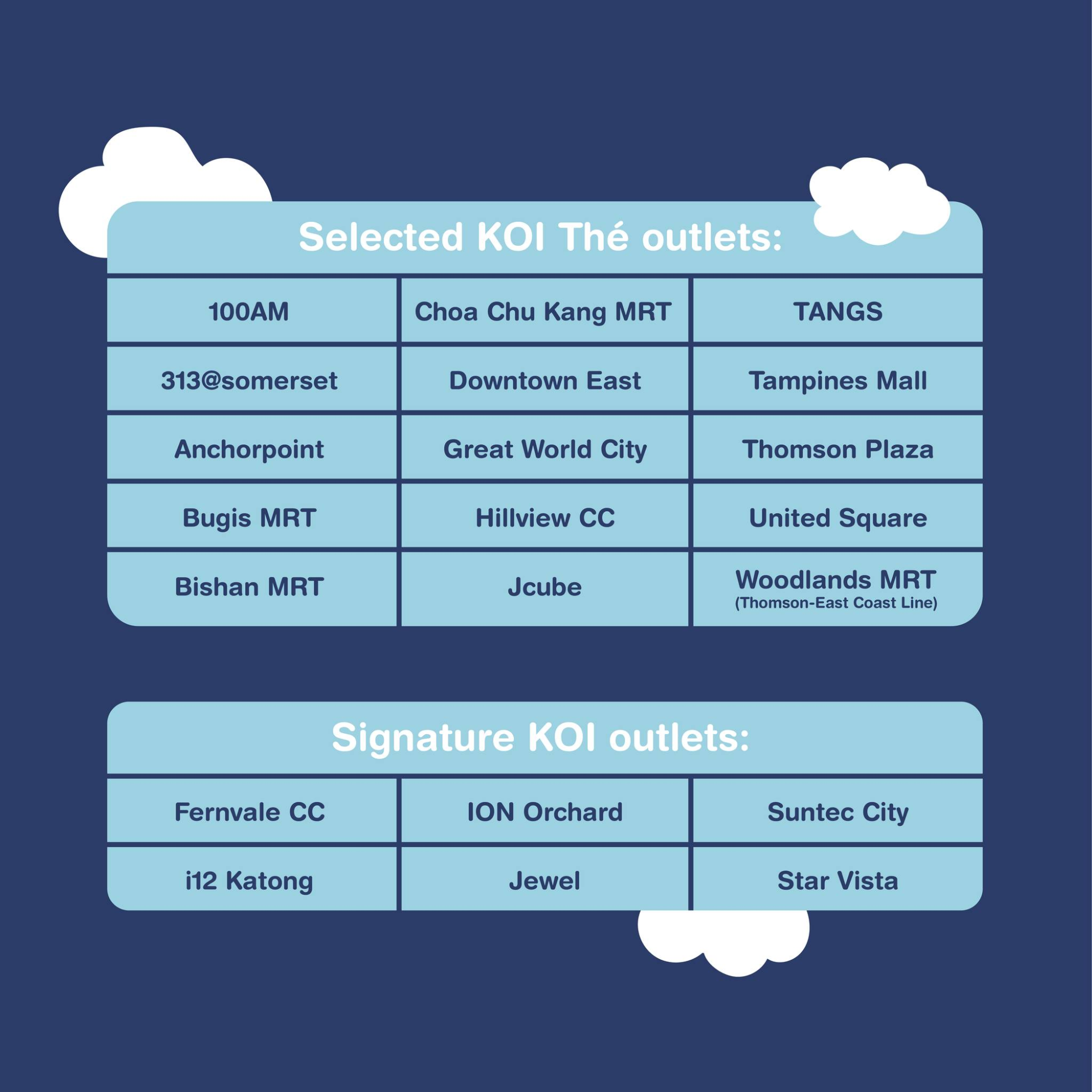 Source
As not every KOI outlet is selling the mystery boxes, remember to check out the above list before heading down to avoid disappointment. 
For more information, visit  KOI Thé Singapore's official Instagram. 
Also read: 
Hello Kitty Has Kawaii BBT & Milk Carton Lip Balms That Will Keep Your Lips Sweet And Supple