Kskin Express Facials
If you're looking for ways to pamper yourself on your off day without breaking the bank, perhaps you can treat yourself to an affordable facial treatment. Good skincare and facial packages tend to come with daunting price tags, but Kskin is introducing their budget express facials, aka 15-minute facials, for just $28. 
With their new outlet opening at 313@Somerset, read on to find out how you can get your hands on a special in-store promotion too.
The facial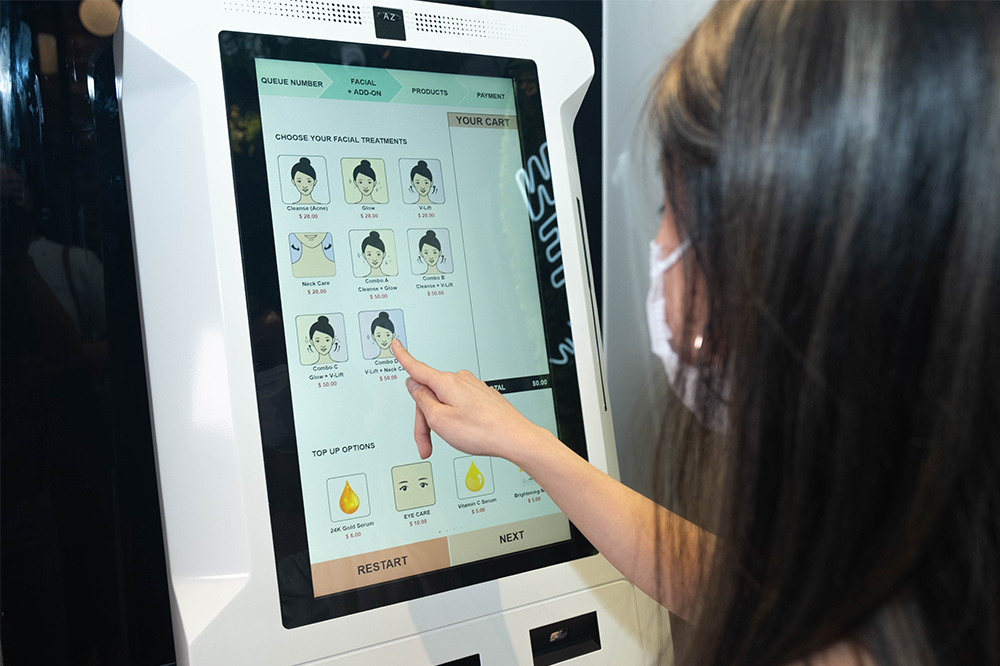 We've all been there — going to facial salons and having to deal with pushy staff hard-selling their packages. It's always off-putting, especially since these packages tend to be expensive. The struggle to say no is real. 
But at Kskin, there's no need to deal with awkward interactions. Just walk in and pick your treatment of choice at the self-payment kiosk. 
Their facial services are only $28 nett, and each session takes just 15 minutes to give your skin a refreshing glow. That's right, to all introverts out there, now you can order a facial as easily as your favourite fast food order.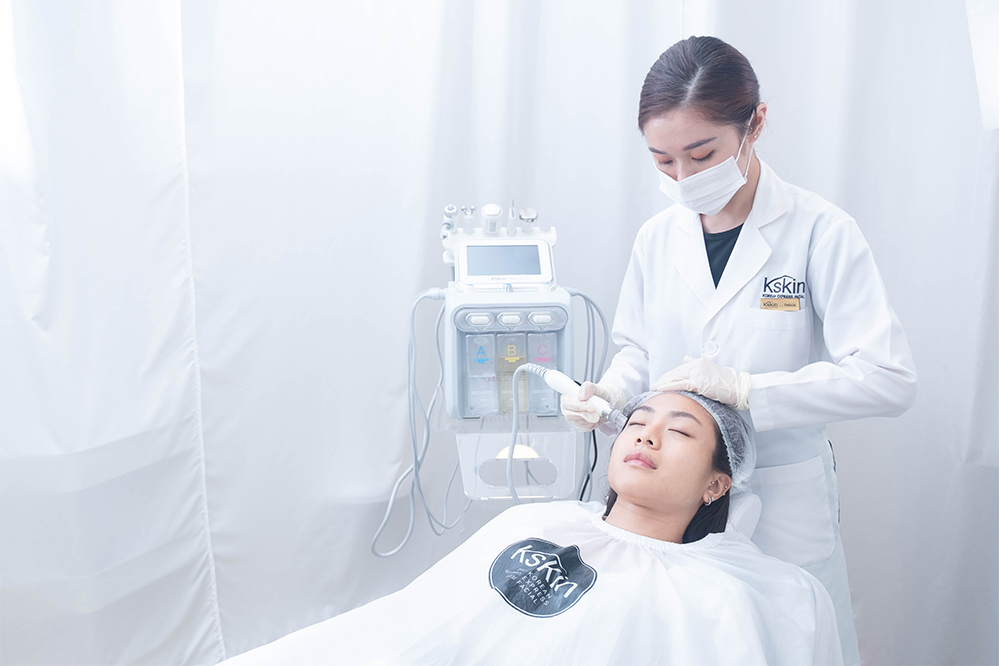 Targeted treatments ranging from hydrating, lifting and brightening are available for all skin types. On top of picking from these options, customers can also opt for add-ons such as neck care, vitamin C, mask, eye care and 24k gold serum.
New outlet at 313@Somerset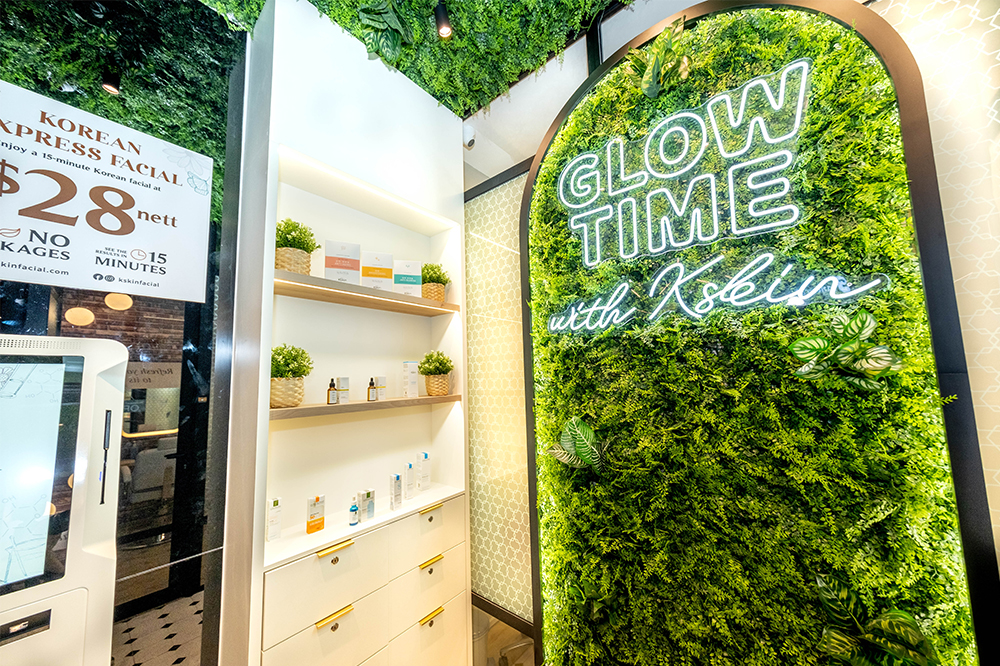 Kskin has recently opened its 15th and biggest outlet at 313@Somerset. With this convenient location in town, now you can easily access a pampering session with no need for appointments, hidden costs and packages.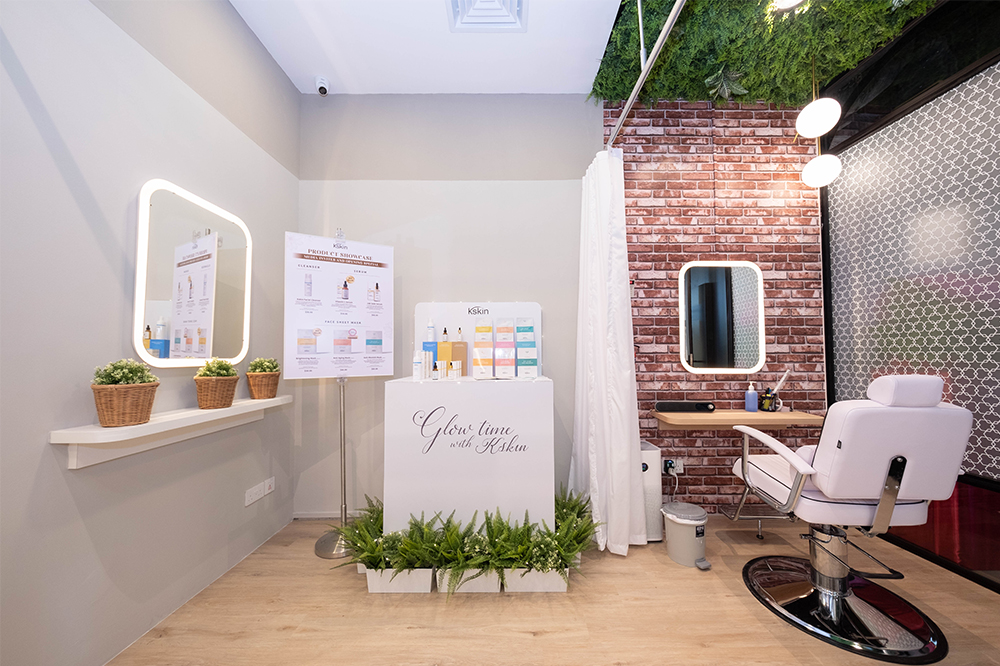 The store is filled with IG-worthy aesthetic walls and corners too, so you can snap some selfies for the 'gram to show off your newly hydrated skin.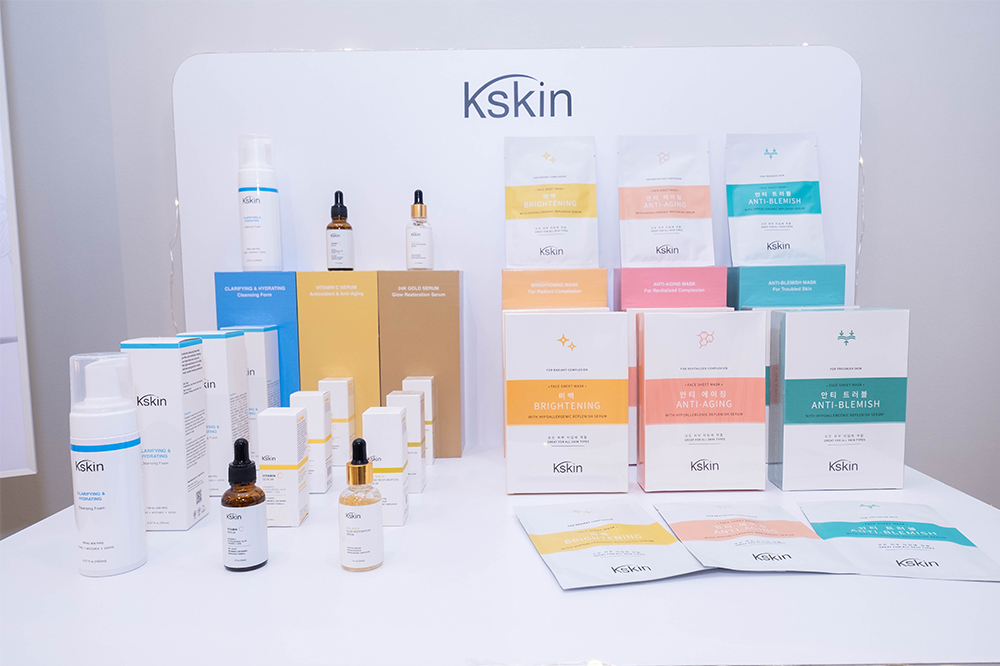 To celebrate the opening of the 313@Somerset store, Kskin is offering a special promotion where customers can receive a free box of facial masks with any combo facial purchased. 
Don't say bojio — the masks are worth $50, so make sure to grab your BFFs for a well-deserved break, valid from now until 15 May 2022.
Kskin Express Facials Will Give Your Skin A Quick Glow-Up While On A Budget
While we're busy going through our day-to-day activities, it's not easy to find time to treat ourselves without spending too much. No matter if you're a student on a budget or just entering the workforce, Kskin's express facials can give you quality yet affordable facials.
Head over to Kskin's website to discover all 15 outlets in Singapore and find out more information about their express facial treatments. 
All images courtesy of Kskin.
Also read:
15 Hotel Spas In Singapore So You Can Get The Royal Treatment That You Deserve All Year Round