LANEIGE NEO Cushion
Korean beauty brands are always coming up with innovative formulas. They're also no strangers to aesthetic packaging. It's not often, however, that a new launch combines the two. The new Laneige NEO Cushion manages to do just that. It comes in pastel pink and mint, looks like an AirPods case and has blue light protection too.
The design
The first cushion compact was created by researchers in, surprise, Korea. It launched in 2008 and there's been no looking back since. But while there have been many updates to the formulas since then, packaging-wise, the casing has retained the same round shape.
Enter: LANEIGE NEO Cushion. Korean designer Yeongkyu Yoo, who used to be the creative director at Samsung, Nike and Microsoft HQ, was tasked to refresh the cushion, from the product design to the user experience. Clearly, he nailed the brief.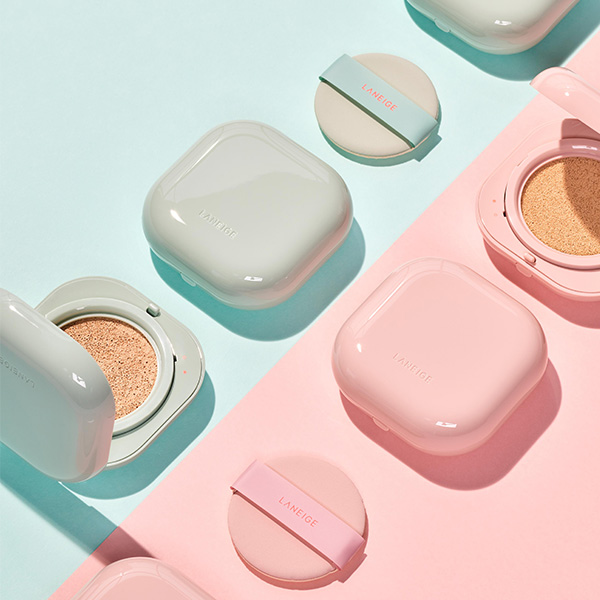 The cushion compact is now shaped like a cube with curved edges, and reminds us of an AirPods case. There are 2 colours available for the 2 different finishes. The matte option comes in a mint green compact, while LANEIGE Neo Cushion Glow is in a pastel pink case.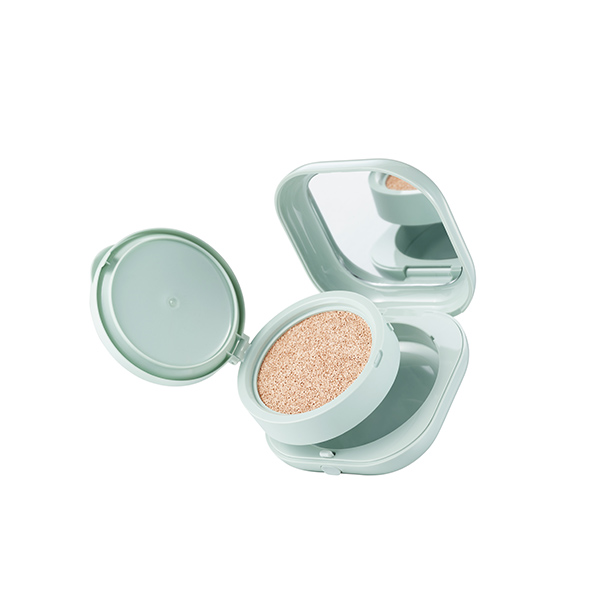 Besides being easy on the eyes, it's user-friendly too. You can remove and reposition the replaceable cushion refill, and decide if you prefer the cover to open from the left or right.
Also read:
This Limited-Edition LANEIGE Sherbet Cream Freeze-To-Use Moisturiser Melts Like Ice Cream
The formula 
By now, most of us are aware that blue light leading to skin damage is a real thing. On top of using blue light filtering apps on your devices, turn to LANEIGE Neo Cushion. It's the first cushion foundation in the market to be blue light certified, so you can rest easier when using your smartphone or laptop over the course of the day.
Blue light protection is essential for all. But whether you prefer a matte or dewy finish is up to you.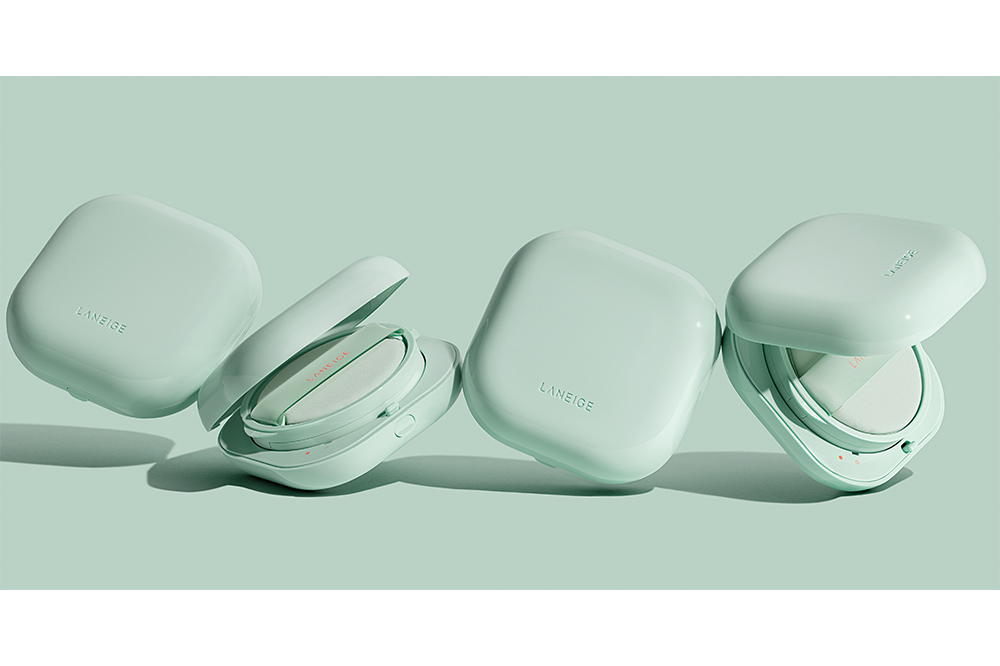 LANEIGE NEO Cushion Matte uses something called Humid Defense Technology, which sounds like it was made just for those of us living here in Singapore. The 24-hour sweat-resistant formula controls excessive sebum to help makeup last longer.
Not only that, it's designed to allow for multiple applications throughout the day. That means if your foundation ends up on your mask, you can touch up without worrying about your complexion getting cakey.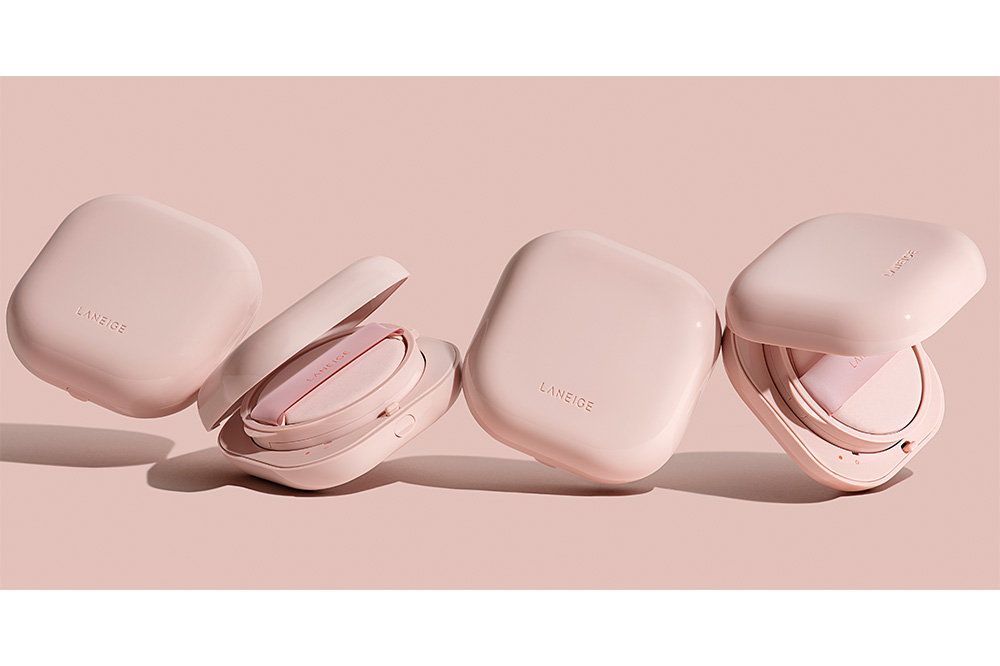 LANEIGE NEO Cushion Glow, on the other hand, is made up of the brand's Liquid Diamond and patented dewy lasting technology. Liquid Diamond is as fancy as it sounds, consisting of liquefied diamond powder and nano silver glitter for glowing skin out of a K-drama.
The cushion is also infused with niacinamide, which provides a 12-hour anti-darkening effect to brighten up dull complexions.
LANEIGE NEO Cushion Looks Like An AirPods Case So You Can Flex Your Beauty Stash Too
Both the LANEIGE Neo Cushion Matte and Glow are available in 8 different shades to suit various skin tones. Get your hands on them from 1 September 2020 at all LANEIGE boutiques and counters, LANEIGE Official Mall on Lazada, Shopee, Zalora and Sephora.sg. They will be retailing for $62 each and come with a 15g refill.
All images courtesy of LANEIGE.
Also read:
Blue Light Skin Damage: Your Smartphone Can Silently Age Your Skin And Form Dark Spots