LANEIGE Water Bank Sherbet Cream
Amidst the hustle and bustle of getting back to your pre-CB lifestyle in Phase 2, your skincare routine is more important now than ever. LANEIGE reveals its #ThirstForLife campaign that is all about youthful vigour and pursuing life with enthusiasm and curiosity. For this campaign, the Korean skincare brand boasts 4 Water Bank products, including a Sherbet Cream, for your skin to combat the tropical heat all year round.
LANEIGE Water Bank Sherbet Cream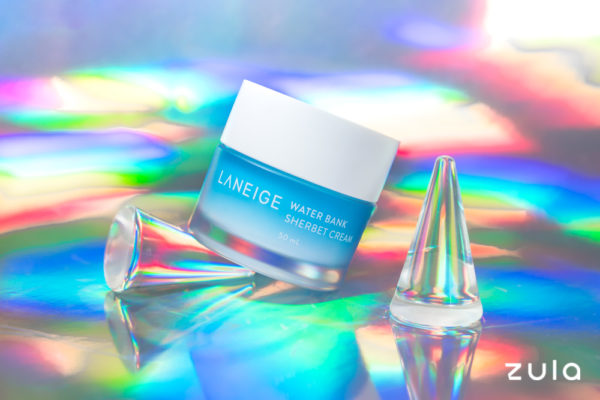 The Water Bank Sherbet Cream (50ml, $52) is a freeze-to-use moisturiser catered for all ladies struggling in Singapore's tropical heat. Freeze for at least 4 hours before application and feel your skin cool down as you watch the ice cream-like LANEIGE Sherbet Cream melt on your skin surface.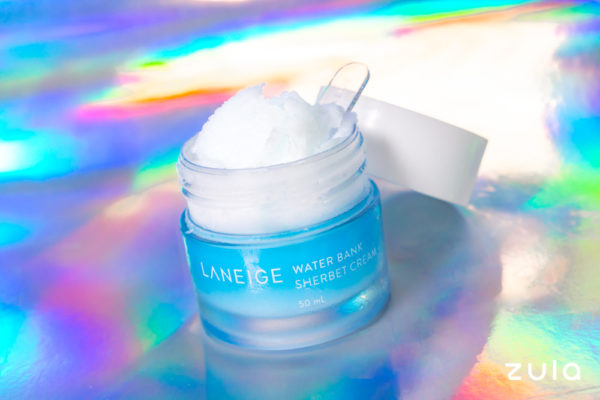 Besides its cooling properties, the Sherbet Cream also tightens your pores and preps your skin for makeup. This innovative product is limited edition for the #ThirstForLife campaign and will not be restocked anytime soon, so act fast if you're planning to cop it.
LANEIGE Water Bank Hydro Essence & Hydro Cream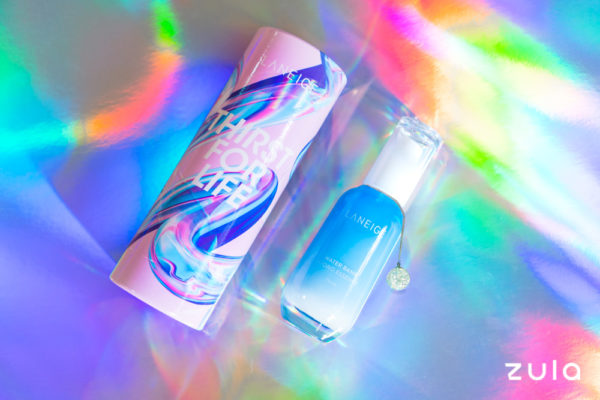 Pop the Water Bank Hydro Essence (70ml, $60) from its pretty little home to reveal an ombre body and a crystal ball accessory that adds some bling to your skincare routine.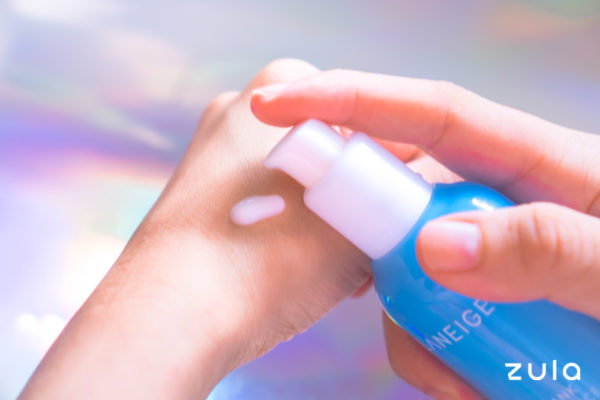 The Hydro Essence is formulated with a Hydro-Lightening™ technology consisting of green mineral water and garden cress to give you long-lasting hydration and antioxidant effects.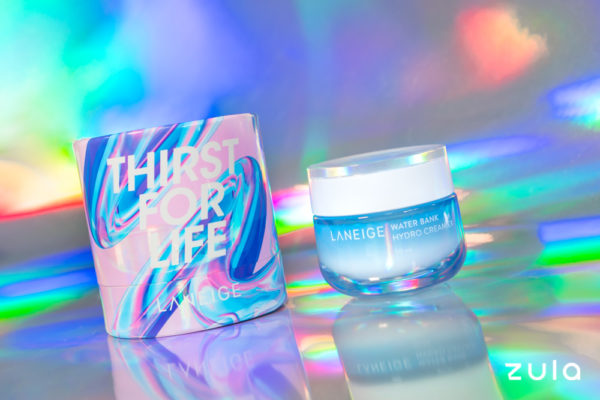 Sworn as a cult-favourite by many, the Hydro Cream (50ml, $52) also has Hydro-Lightening technology to moisturise and rid your skin of blemishes.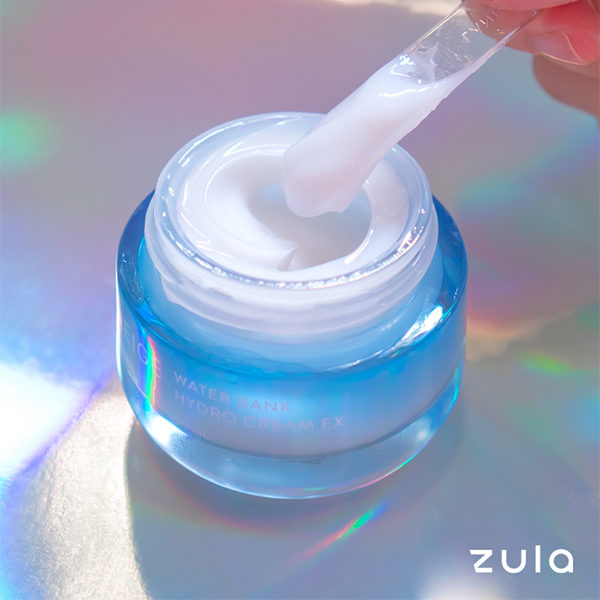 The cream is non-sticky and lightweight, making it great for daytime use. 
LANEIGE Water Bank Eye Gel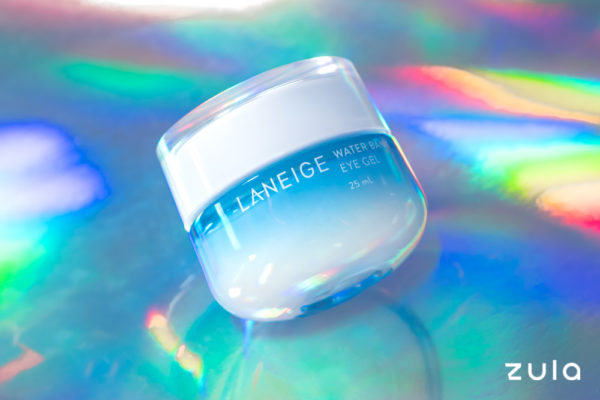 Your skin is in for a treat with the new and improved Water Bank Eye Gel (25ml, $49).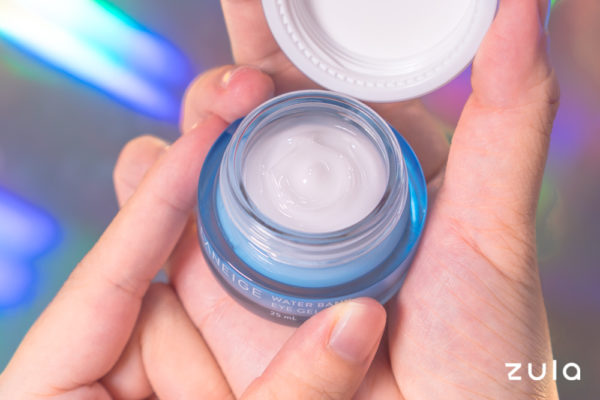 This time, the eye gel comes back with double the moisturising power and is filled with antioxidants to brighten up the skin around your eyes.
Limited-edition packaging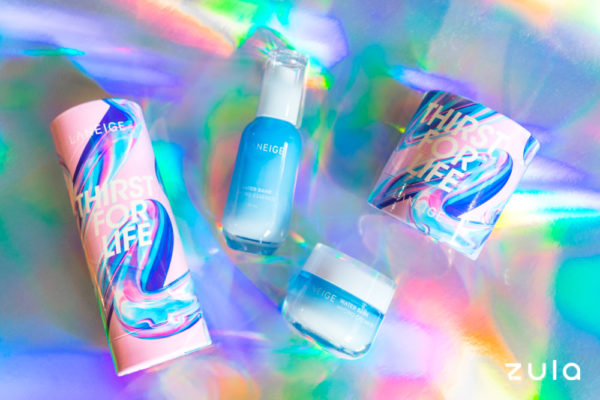 The LANEIGE Water Bank Hydro duo arrive in limited-edition #ThirstForLife packaging to keep things fun and playful. Stay enamoured at the swirl of colours on the pastel pink background as you pass by your vanity every now and then.
#ThirstForLife
#ThirstForLife tells a message about being spirited and living life to the fullest. Get inspired as you watch Xenia make big decisions and power through life in our latest video.
LANEIGE Water Bank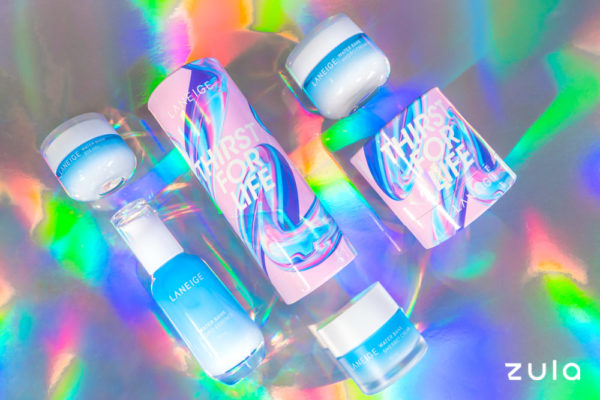 LANEIGE Water Bank products will keep your skin supple and radiant even under the scorching heat so no skin concerns will hold you back from making the most of each and every day.
The products are available at all LANEIGE boutiques and department counters, Sephora, as well as LANEIGE Official stores on Lazada, Shopee and Zalora. Flash this article at all LANEIGE boutiques to enjoy 10% off Water Bank products and receive 2 complimentary gifts.
This post is brought to you by LANEIGE.
Photography by Tan Wen Lin.