Lawrence Wong Skincare Line
You may recognise this face from the hit Chinese drama, Story of Yanxi Palace. Even if you missed out on picking up life lessons from Yanxi Palace, it's highly likely that you will still have heard of the Malaysia-born Singaporean actor, Lawrence Wong.
As imperial guard Hai Lan Cha, Lawrence Wong stole many of his scenes in the 70-ep drama. He is currently filming the upcoming iQIYI series, The Ferryman: Legends of Nanyang. For fans who are eagerly awaiting his return to the screen, here's something to tide you through until then: Lawrence Wong will be launching his own skincare brand, Grail, in January 2021.
Grail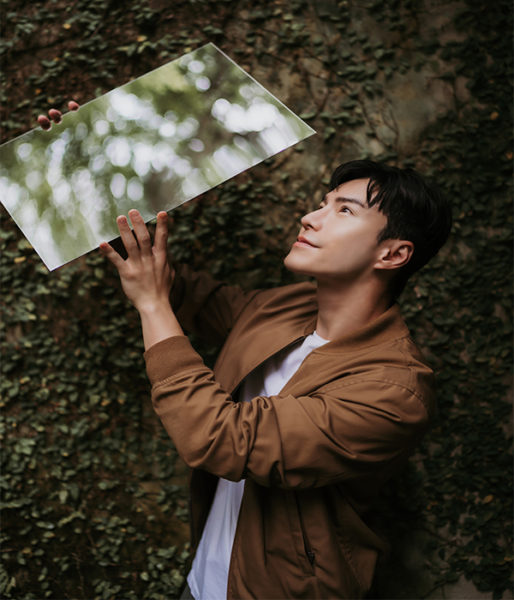 Image courtesy of Grail
While details are scant at the moment, we do know that Lawrence Wong will be making his skincare debut with a beauty product known as Do-it-All. 
According to the brand's press release, the actor "has always been in search of a speedy skincare regime of his own that is not only of stellar quality and efficacy but also, eco-friendly."
Presumably, this means Grail will add to the list of eco-friendly beauty options for eco-warriors seeking sustainable skincare brands.  
Image courtesy of Grail
The actor shares, "I've always wanted to have my own skincare brand and it's finally happening! This is something that I'm very proud of and I can't wait for you to experience the benefits of the botanical formulation from Do-it-All like I do." 
It's safe to assume the product will be a multi-tasker, made up of plant extracts and other natural ingredients. Besides that, the actor and Grail are staying mum as to what else is in store for the brand. 
Lawrence Wong Is Venturing Into The Skincare Industry
If you've admired Lawrence Wong's radiant complexion since Story of Yanxi Palace, you can learn more about his secret weapon real soon. Grail is set to launch in January 2021, with more details about the debut of Do-it-All to follow. Watch this space for more updates along the way.
In the meantime, you can check out Grail's Instagram page and catch up on all 70 episodes of Story of Yanxi Palace for free on iQIYI via iQ.com.
Cover: Image courtesy of Grail, source
Also read:
10 Yanxi Palace Life Lessons & Relationship Advice That You Can Apply To Real Life Even In 2020