Yanxi Palace Life Lessons & Relationship Advice
Thanks to all the time spent at home during the Circuit Breaker and WFH season combined, many Singaporeans have found new hobbies and rediscovered old passions. Personally, I learnt to enjoy my solitude tending to houseplants and cooking. I also found myself pulling out good ol' Yanxi Palace again, wanting to relive some of its highs—and ended up picking up some important life lessons along the way. 
With 70 episodes, the hit drama is more than worthy of being a faithful companion for stay-in weekends. And, because good things must share, you too can now watch all episodes of Story of Yanxi Palace for free on iQIYI.
Amidst brushing up my neglected Mandarin skills, I chewed on plenty of relatable themes as I watched the Emperor's harem engaged in a battle of wits. Spending much quality time with me, myself, I and Chinese royalty, here are some life lessons and relationship advice I gained from binge watching Yanxi Palace again in 2020. 
1. It's not how you start but where you end up
While the show is dramatised, Yanxi Palace is based on the historical figure of Imperial Consort Ling who started out as a maid in Empress Fucha's household—depicted as Wei Yingluo.  
Life in 2020 is no walk in the park for any of us, but what holds true in the Qing Dynasty holds true now. Life will always present you with opportunities to break out of a difficult situation, the way the real Consort Ling did when she became the Emperor's primary wife despite her humble beginnings.
2. Surprise your partner by dressing up
Empress Fucha cosplaying as a fairy
No matter how much you love your boo, being cooped up in the same house all day for the better half of 2020 has probably made you take each other for granted. On top of that, most of us are now spending the day wearing loungewear and athleisure while working from home, with little reason to dress up.
Our main heroine Yingluo convinces Empress Fucha to cosplay as a fairy to seduce the Emperor. This was to take vengeance on a concubine whom the Emperor had chosen to spend the night with. With the Emperor subsequently mesmerised by the Empress' dance moves and new image, the concubine found herself left out in the cold all night. 
Hit reset on your relationship by donning a new outfit, trying a different makeup look or even cosplaying in bed. Spice things up and it might do wonders to help you both fall in love all over again. 
3. Learn to be content with what you have
When the show begins, the palace maids express their jealousy of the harem's perks. Having occasional gifts, new outfits and more respect as a consort must seem enviable to the lowly maids. 
However, isn't it ironic that Empress Fucha, the highest ranking member of the harem, laments that she is envious of Yingluo's lifestyle? Although Yingluo is just her servant, the Empress wishes to lead her simple life, free from the bickering of the harem and with lesser expectations to live up to. 
Everybody has their lot in life and it is best to be content with what you have, at least for the moment if you are unhappy with where you're at currently.
4. Your enemy can become your best friend
Mingyu (left) and Er Qing (right) 'welcomed' Yingluo in very different ways
When Yingluo gets recruited as Empress Fucha's maid, she gets differing responses from the current staff. Er Qing is motherly and encouraging whereas Mingyu is skeptical and even tries to sabotage her. 
By the end of the show, you will be treated to a surprising twist of events. 
Er Qing, who at first assisted Yingluo is eventually destroyed by her, whereas Mingyu turns into one of Yingluo's most bosom friends with an ending that still makes me scream in shock. 
In this unpredictable world, it is hard to tell who will end up sticking by you, so give everybody a chance. 
5. The best lovers often become the worst enemies
During Yingluo's banishment, she finds solace in the arms of a Eunuch who develops feelings for her. As fate has it, the Eunuch has a vendetta against the Emperor and his love turns into blind hatred the moment the Emperor marries Yingluo into his harem.
The Eunuch then becomes one of Yingluo's most vicious enemies and he ploys to take her down at every moment.  
Sometimes, it is hard to remain friends with your ex and it is totally okay. But try not to plot their death, I guess? 
6. You can't earn someone's love
Consort Chun has one of the best story arcs of the series IMHO
It is natural for the consorts to want to do their best to impress the Emperor. After all, that is their only 'job'. However, when the Emperor does not respond in kind, it only leads to heartache and bitterness. 
For the first act of the show, Consort Chun actively stays away from the Emperor's gaze, choosing instead to develop her friendship with the Empress.
She has learnt that you can't earn anyone's love, much less the Emperor; having a life of self-development and building friendships might be much better than endless heartbreak.
7. The small things are what matter
As the Emperor's true love, Empress Fucha seems to have everything—fame, power and her husband's attention. Still, her most blissful moments are not those associated with her office or even her man. 
In one of her happiest times, Empress Fucha laughs gleefully with her servants as they tend to the green tea growing in her garden. Here is a woman who had all the trappings of being a successful influencer, but what makes her happy is something available to almost everyone—some plants and a few friends. 
The world might seem chaotic now, but this time of testing is a reminder to savour the small things we have going on for us. 
Of course, the scene serves as a calm before the storm and her life spirals down thereafter. Let's enjoy the small things in life while we are still able to.
8. Romance is overrated
If Yanxi Palace was a Hollywood rom-com, the star-crossed lovers, Fuheng and Yingluo, would have ended blissfully in marriage. Fortunately or unfortunately, the scriptwriters decided on a more realistic angle for the show, making it way less predictable. 
The lovers never find their way to each other's embrace despite their budding romance. As for the details, you'll just have to watch to find out if you haven't seen the show already.
The key takeaway is—romance is usually exaggerated for the screen. The less you believe in romantic ideals, the less baggage of expectations you will have to work through relationship issues.
9. Challenges will never stop coming so learn to embrace them
Consort Xian symbolises her enemies as candle wicks and cuts off a wick whenever she eliminates someone. She does well quashing her enemies in succession, eventually taking over as the Empress. 
Still, being in the lofty position never negates her of challenges, as she ultimately gets dethroned after years of plotting.   
The pandemic has proven that many of our 10-year plans can be quickly derailed by unforeseen circumstances. It is pointless to hold out your happiness until after you eliminate your 'enemies', whatever they be, as they will continue to revisit you in different forms.
10. Conquer your jealousy before it conquers you
When I faced much difficulty during the Circuit Breaker period, it made me jealous looking at how others seemed to have it better than me.  
A dramatic conclusion involving Er Qing
Similarly, although Er Qing marries every girl's idol, Fuheng, she remains unsatisfied. Her jealousy gets the better of her and devours the virtues she originally had. Working overtime to plot Yingluo's fall, she invokes Yingluo's cunning ways, which brings her to a humiliating end.
Conquer your jealousy, before it conquers you. Don't compare yourself with anyone except the person you used to be.
Watching Yanxi Palace In 2020 Taught Me These Life And Relationship Lessons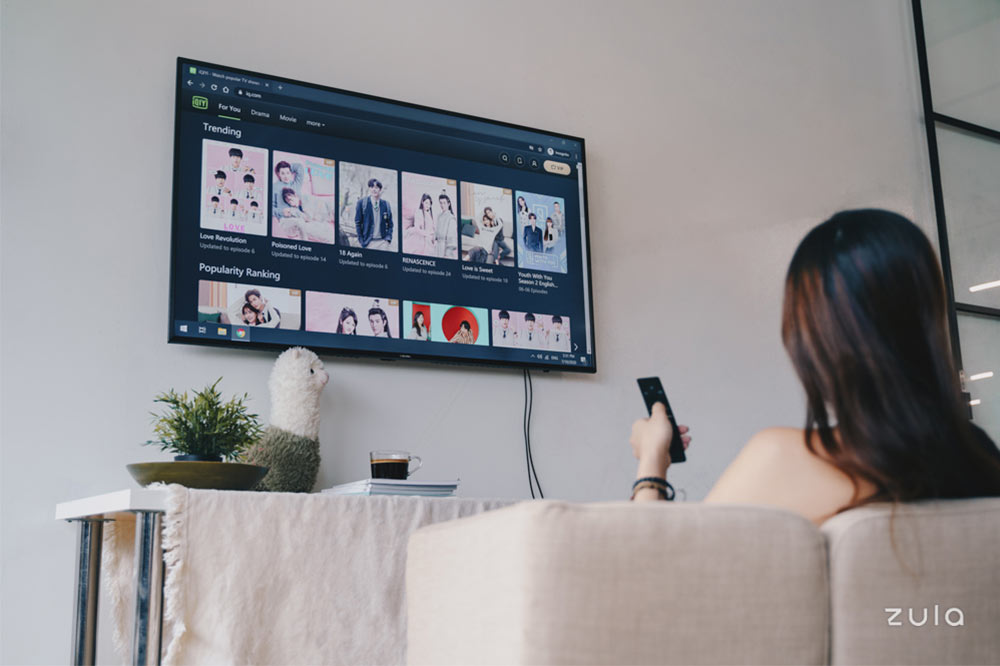 Despite being 2 years old, this show is far from passe. Few dramas measure up to Yanxi Palace's character development and art direction. Best of all, you can stream all 70 episodes of the series via iQ.com for free now, to enjoy the visual spectacle in its high-definition glory. 
iQIYI is one of China's largest streaming platforms and as 2018's most Googled drama series, Yanxi Palace is its most well-known original production.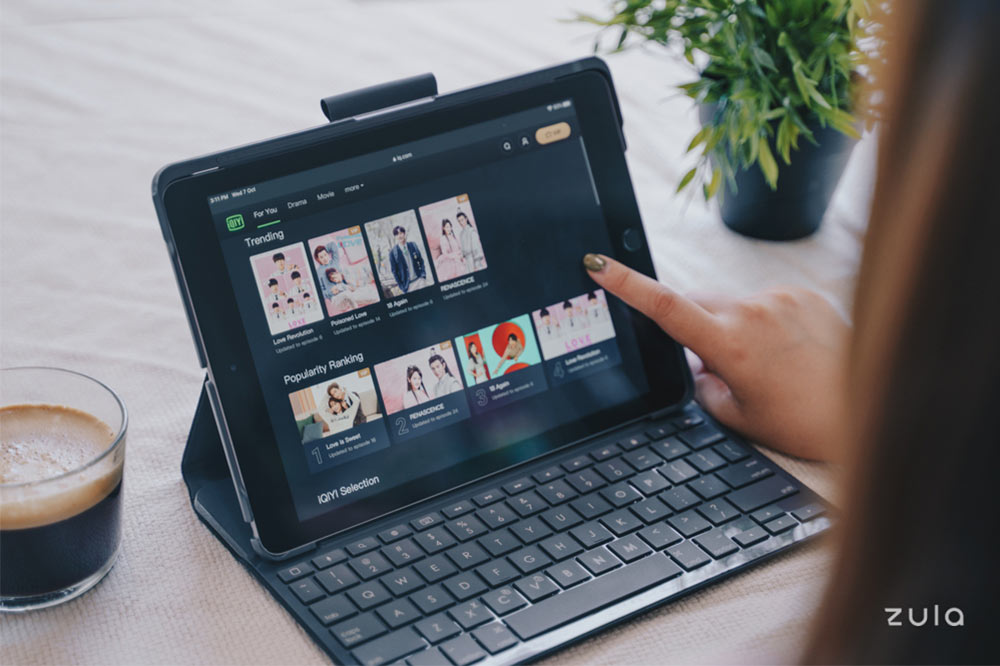 If palace dramas are not your cup of tea, iQIYI also boasts a wide range of Chinese, Malay and Korean programmes. My favourite part of iQIYI is how I could seamlessly select a range of subtitles—English, Malay or Simplified and Traditional Chinese—while watching the show.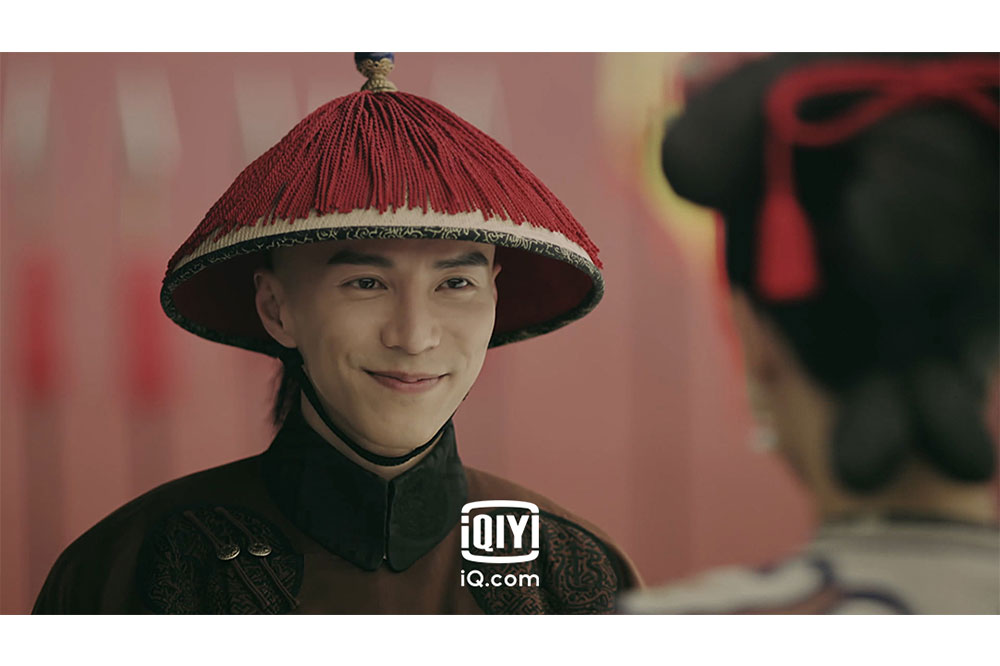 One of Yanxi's breakout stars, Singapore-based actor Lawrence Wong is currently filming iQIYI's first made-for-Southeast Asia original series, The Ferryman: Legends of Nanyang. If you are a fan of his chiselled looks, be sure to watch out for the show's debut, exclusively on iQIYI.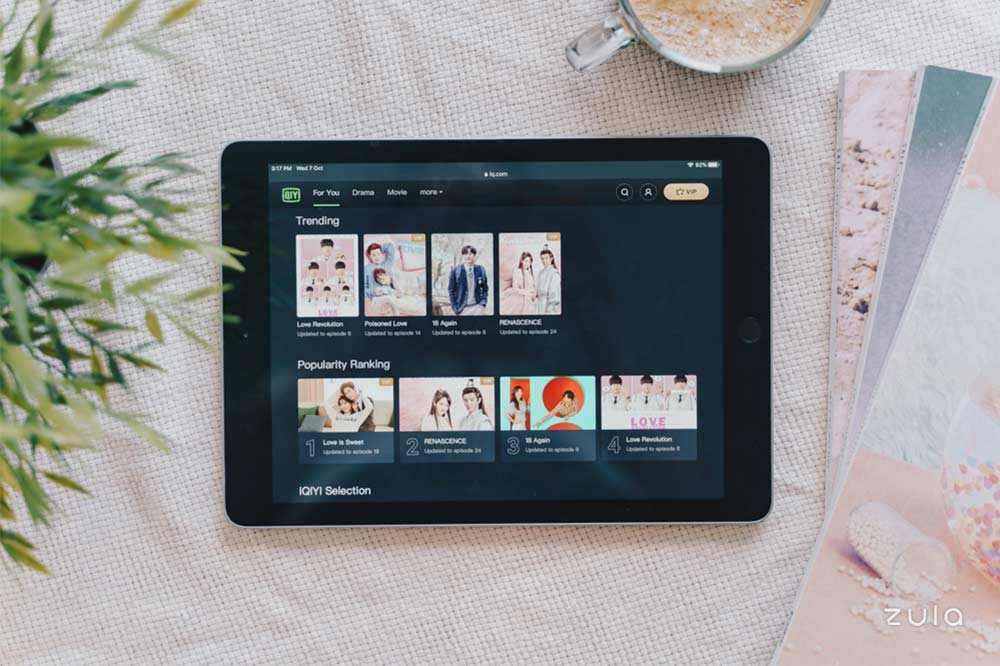 Otherwise, enjoy iQIYI's wide library of Asian shows, including Singaporean classics like The Little Nyonya. 
You can simply log on to iQ.com or download the iQIYI International app on your Android or iOS device, to begin your binge-watching adventures.
This post was brought to you by iQIYI International.
Images courtesy of iQIYI.
Photography by Nadia Loewito.
Also read:
I Don't Have Many Friends But I've Finally Realised That It's Okay