LeSportsac x Tokidoki
Among many popular Japanese brands like Muji and UNIQLO, Tokidoki is another that needs no introduction. The lifestyle brand is known for their trendy accessories and fashion items, and most recently, they have paired up with LeSportsac to drop a colourful summer collection on 13 May 2023. Read on to find out more about the exclusive release. 
The collection
Whether you plan to go for a monochrome look or add a pop of colour to your OOTD, this collection features two colourways ‒ solid black Nero Estivo and an all-around print Vacanza Al Mare. The latter features their signature characters like Unicorno, Donutella, and more.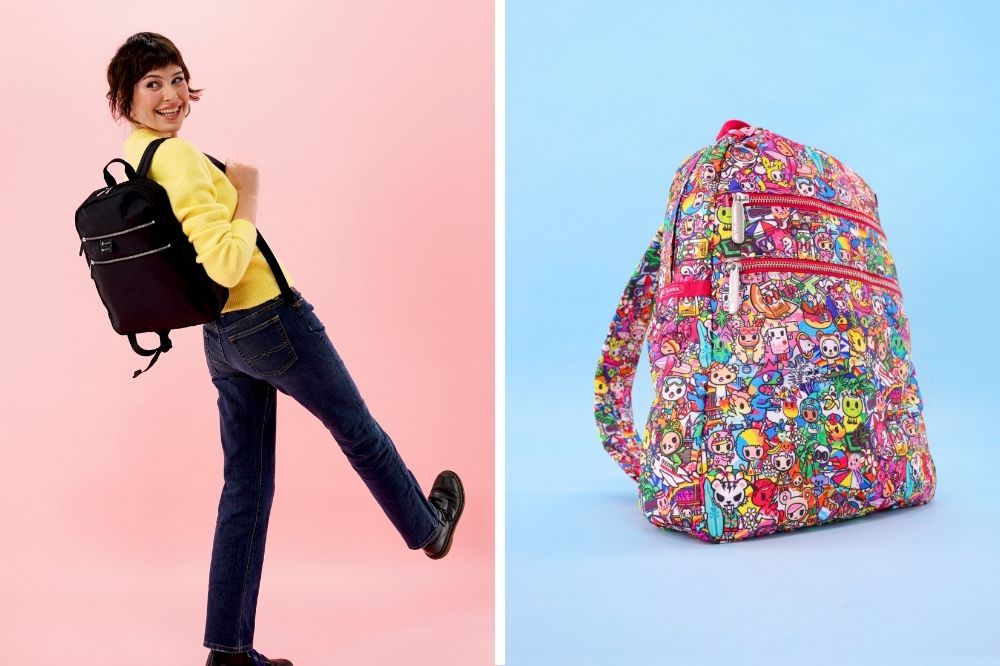 Enter Zaino Grande, a multi-functional backpack, which is available in both colour options and comes with two external zip pockets. Since the bag has a large capacity to store work and school essentials like a laptop and a water bottle, you can consider making it your go-to backpack while making a fashion statement.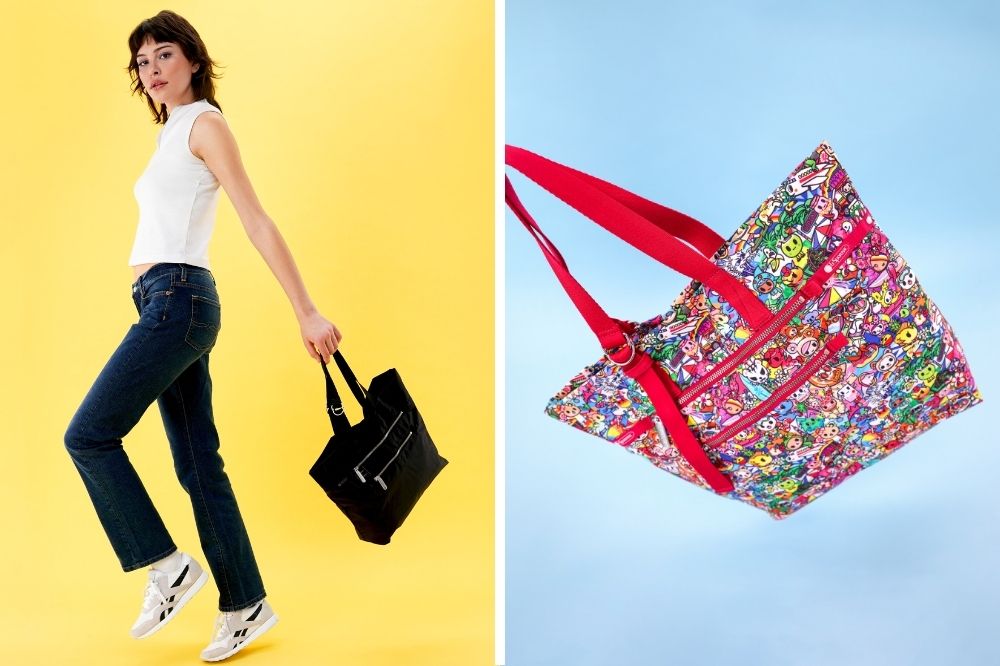 Those who are looking for another bag with large storage are in luck. This collection also sees Borsa Nord-Sub, a stylish tote bag designed to fit everyday items like an umbrella.
Similar to the aforementioned backpack, this design also greets us with two external zipper pockets, and adjustable straps.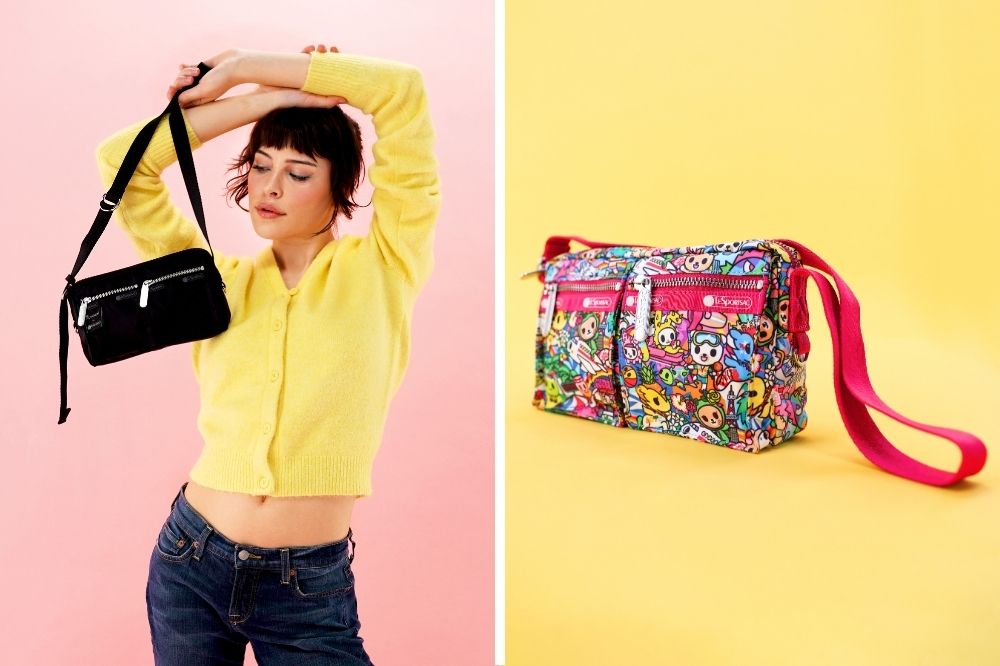 Look cute when you make trips to a nearby supermarket or post office with the Traversa Est Ovest. The crossbody hobo bag is a modern iteration of an uncle fanny pack, featuring sectioned pockets to keep valuables like keys and loose coins. 
Pro tip: Adjust the strap to your preferred length to rock different looks.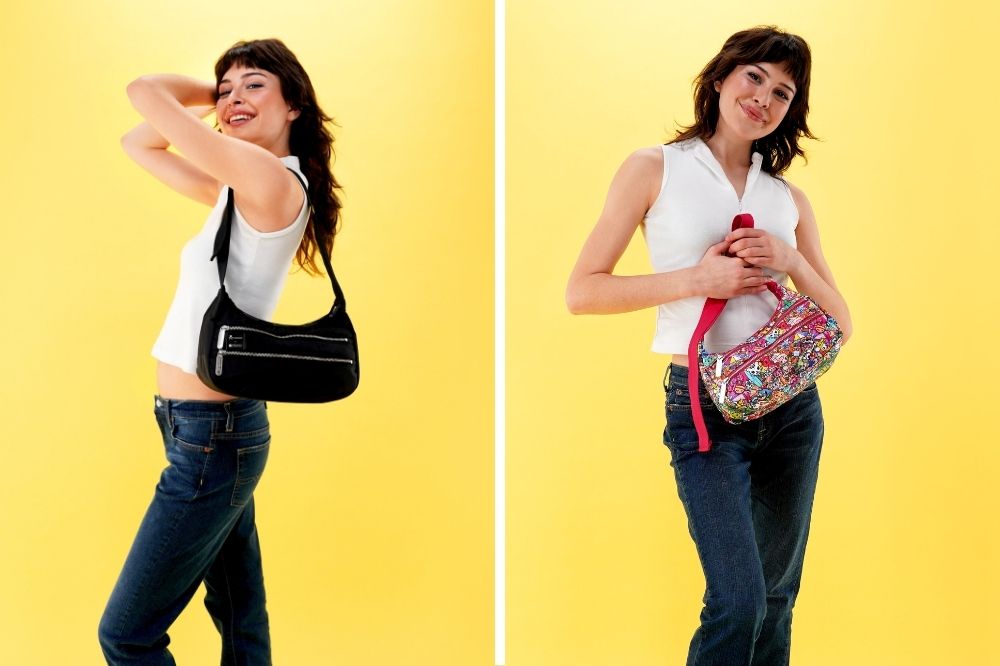 Cast your eyes onto the Luna Piena if you're considering getting a new handbag to run everyday errands. Unlike the previous design, this one stands out with a curvy silhouette.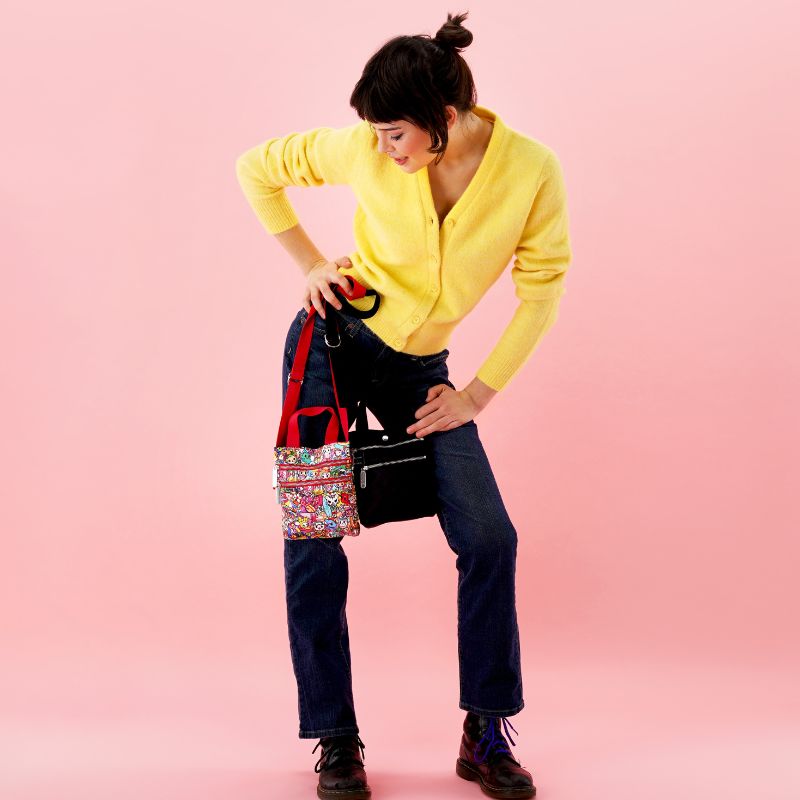 ICYMI, structured mini bags are the trend these days. Hop onto the bandwagon with the Mini Borsa. 
Designed with a handle on top and a crossbody strap, the mini bag allows you to experiment with different styles ‒ you can either carry it with your hands or have it across your shoulders. Similar to how most designs in this collection feature two zipper pockets on the exterior, the Mini Borsa also has them.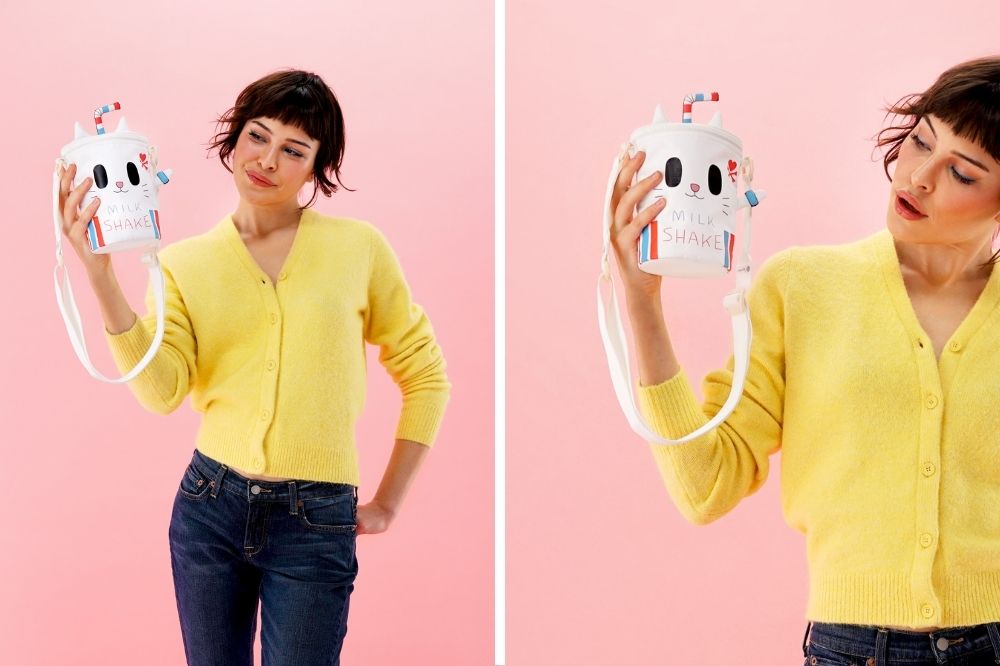 Add the Frappe A Tracolla to your wardrobe if you're planning to expand your novelty bag collection. The kawaii milkshake cup design is completed by a cat print alongside a protruding straw and cat ears. Chances are, even young ones would be amused.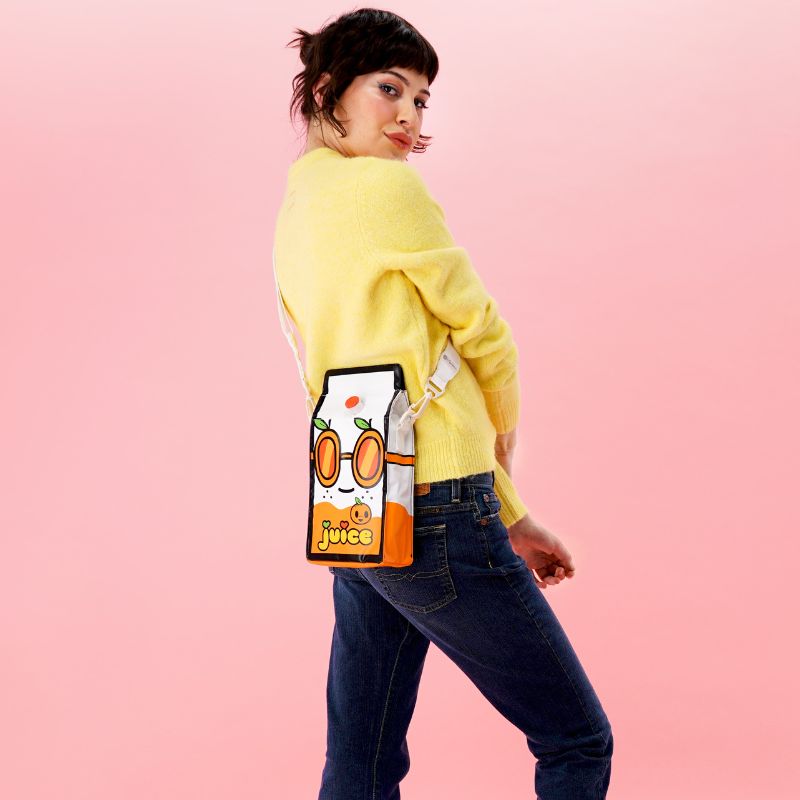 Remind yourself and others to get the daily dose of vitamins when you bring out the Confezione Di Succo. The orange juice box crossbody is no doubt a head-turner thanks to adorable motifs like a citrusy pair of sunglasses and lettering that reads "juice". 
That's not all ‒ there's also a screw cap detail on top that makes the design more realistic. 
Don't Miss Out On The Upcoming LeSportsac x Tokidoki Summer Collection  
Mark your calendars as the LeSportsac x Tokidoki summer collection is dropping on 13 May 2023. More information such as the retail prices will be available for interested folks at Takashimaya and on the official LeSportsac website. 
Customers who visit Takashimaya from 13 to 25 May 2023 will also be treated to vouchers through a sure-win lucky spinning wheel when they make any purchase from the summer collection. 
All images courtesy of LeSportsac.
Also read: 
LeSportsac x Disney Has A New Mickey & Minnie Collection To Add A Touch Of Magic To Your OOTD