LeSportsac x Harry Potter
The Harry Potter movie series might have concluded back in 2011, but for Potterheads like myself, the legacy of the boy who lived never really ends. Good news for those who are looking for more Harry Potter merchandise, as LeSportsac has a new collection that features bags and pouches inspired by the Wizarding World. 
Hogwarts house series
The first thing new Hogwarts students do after stepping into the majestic castle is to get sorted into one of the four houses by the Sorting Hat.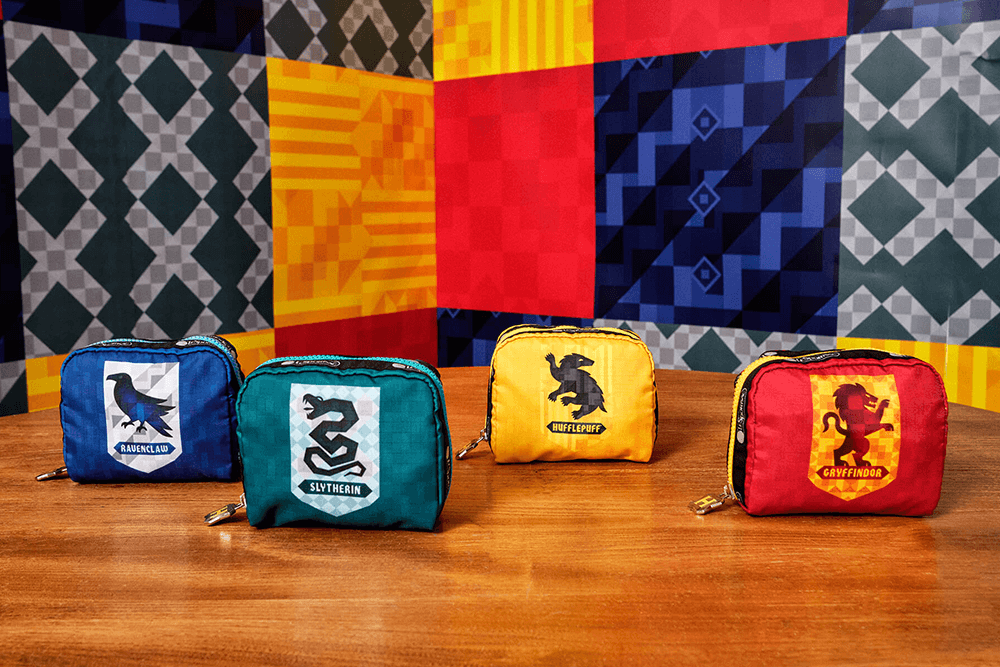 Whether you're destined to be part of Gryffindor or Ravenclaw by doing a quiz on Pottermore, these Hogwarts houses-inspired cosmetic pouches come in handy to keep your makeup essentials.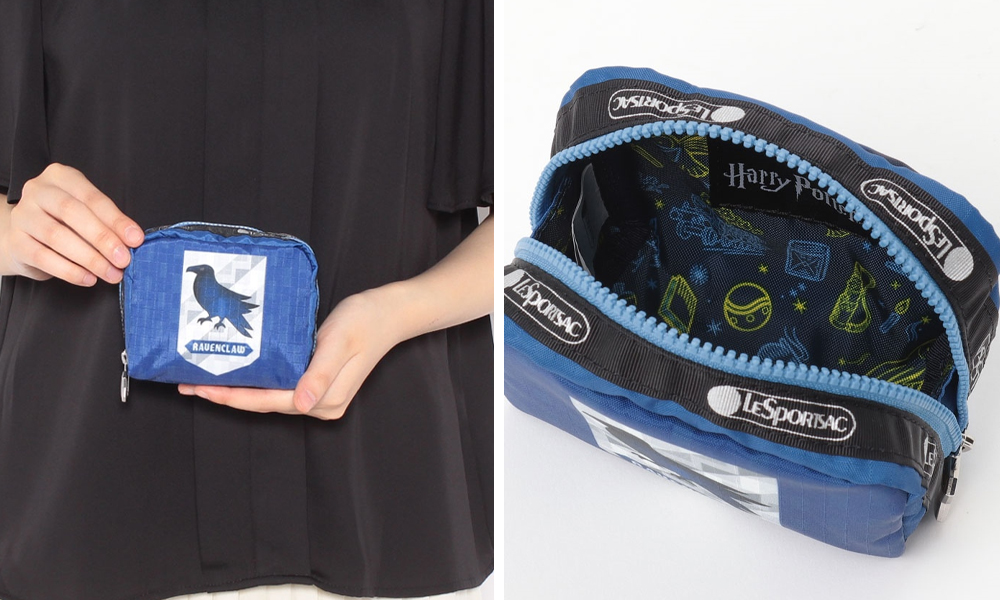 With dimensions of 9cm x 12cm x 5cm, the cosmetic pouch is also suitable to keep small items like keys and hand sanitisers. On the inside, it is lined with motifs related to Hogwarts like the Hogwarts Express and candles seen in the Great Hall.
Each cosmetic pouch retails at $75.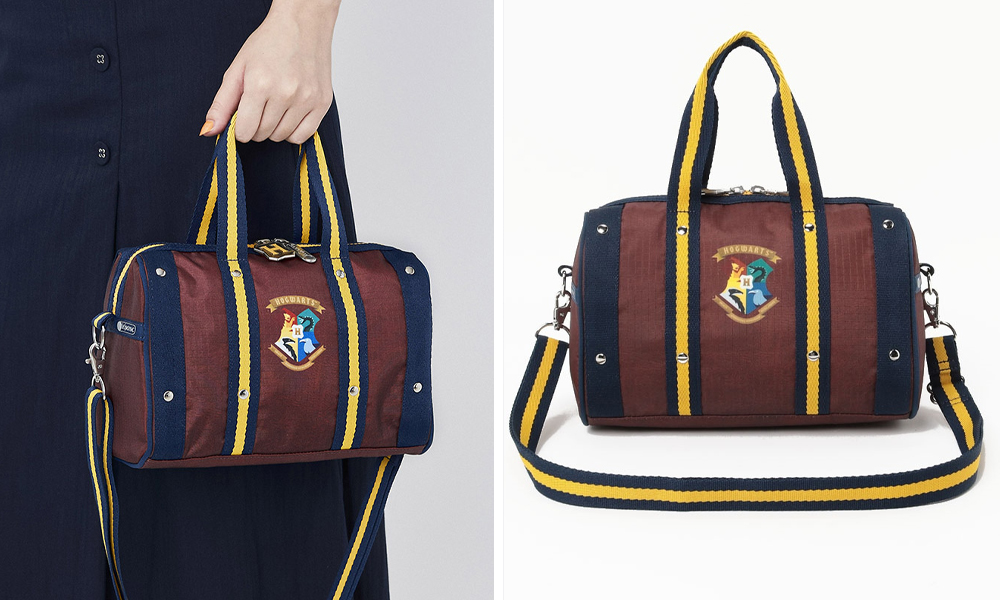 As you might already know, wizards and witches travel with a broomstick. While we can't do the same, you can still look cute with this Hogwarts Satchel whenever you're on the move. 
Decked in deep brown, the bag comes with handles and a removable shoulder strap that has yellow and navy stripes. It also has silver studs lined neatly that add a stylish touch to the overall design. 
The Hogwarts Satchel retails at $215.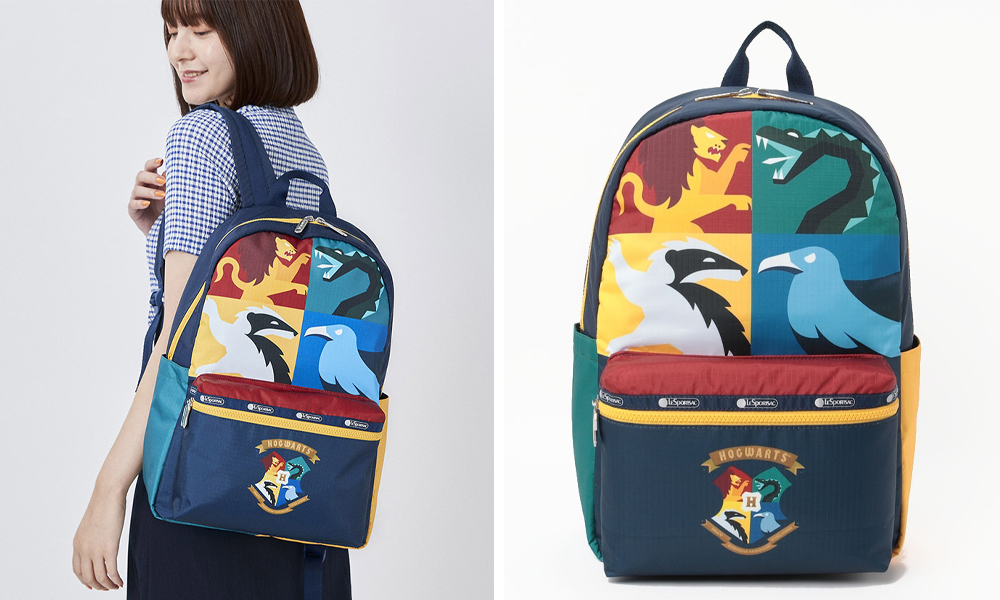 Yes, we know the school semester has already begun, but that doesn't mean you can't switch up your bags halfway through the school term. 
If you can't decide on which Hogwarts house to support, go for all four of them with this Hogwarts Backpack. It comes with an external compartment on the outside, and two more on the inside.
Honeydukes series
For something whimsical yet practical, this Chocolate Frogs Book Pouch does the trick.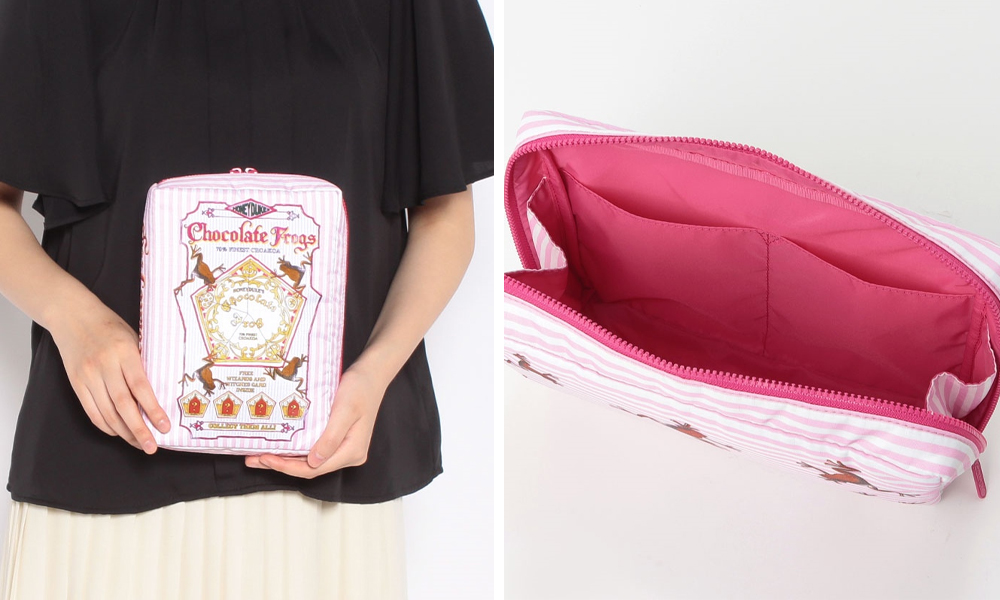 Store your reading materials in this pink book pouch that features the motifs of the sweet treat and chocolate frog. It comes with two compartments on the inside and has dimensions of 22cm x 15cm x 5cm. 
The Chocolate Frogs Book Pouch retails at $145.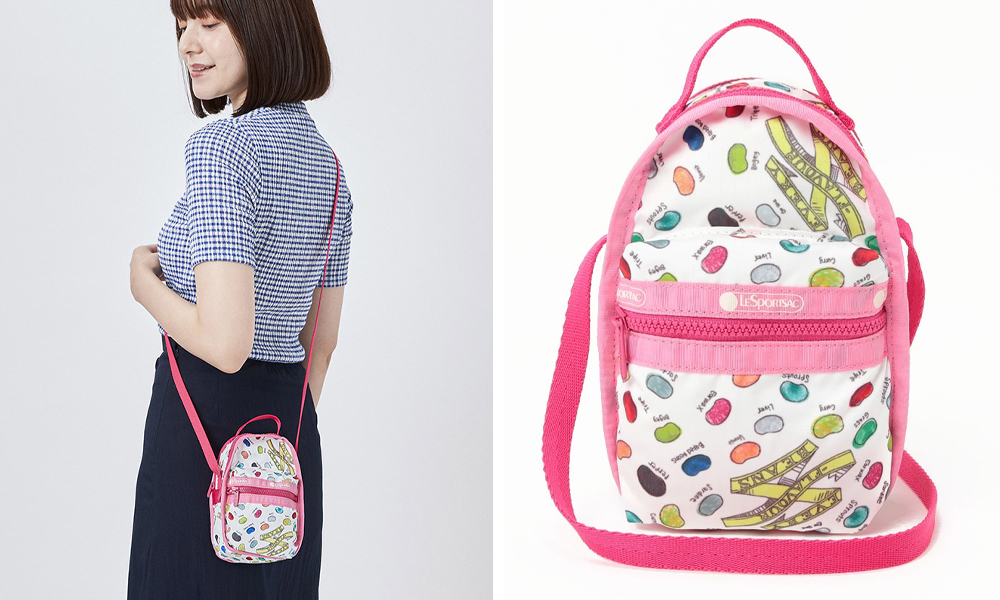 Personally, Bertie Bott's Every Flavour Beans always promises fun because you never know what tasty or awful flavour you could get from the box. If you're also a fan of this mysterious treat, consider this Every Flavour Beans Mini Shoulder Bag. 
The design features designs of the known flavours, and the bag gives off a sweet vibe thanks to the pink lining found on the handles, shoulder straps, and zip lines.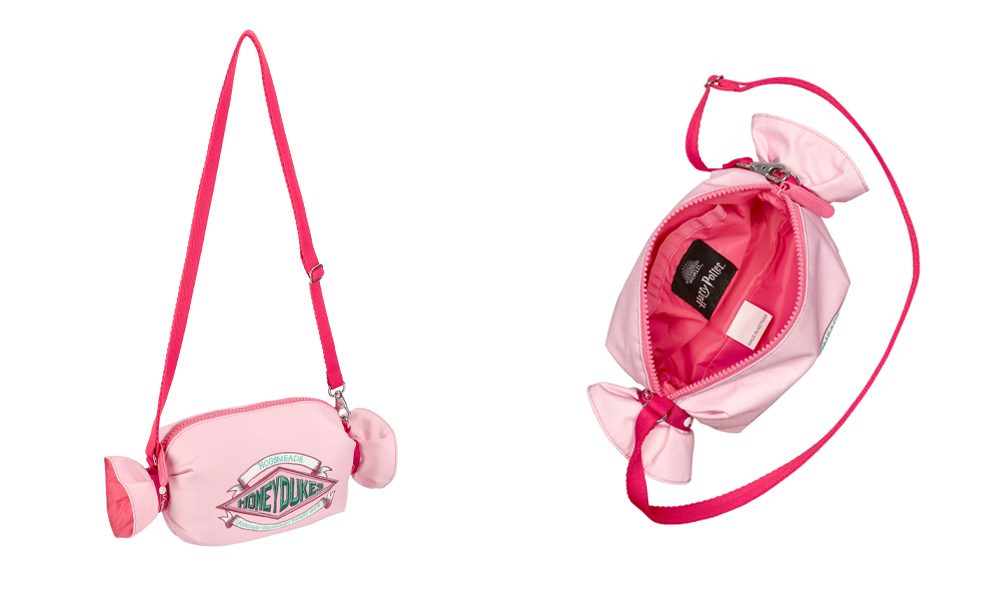 Literally taking after the shape of a sweet, this Sweet Treat Shoulder Bag is something pink lovers won't want to miss. The bag features the logo of Honeydukes, a sweet shop located in Hogsmeade, and is lined in pink on the inside.
P.S: The shoulder strap is also detachable so you can double the bag as a cute decor in your living space. 
Others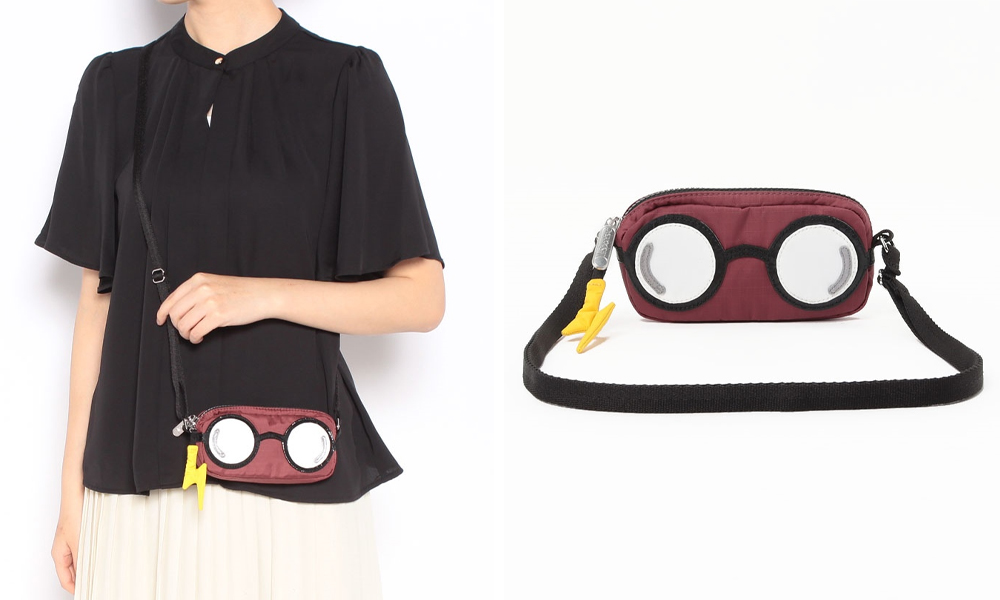 Round glasses and lightning scar are a part of Harry Potter's signature look, and you can sport a similar style with this The Boy Who Lived Eyeglass Bag. The rectangular bag features a pair of round glasses, and closing in on the details, note how the zip has a lighting-shaped keychain.  
The Boy Who Lived Eyeglass Bag retails at $125.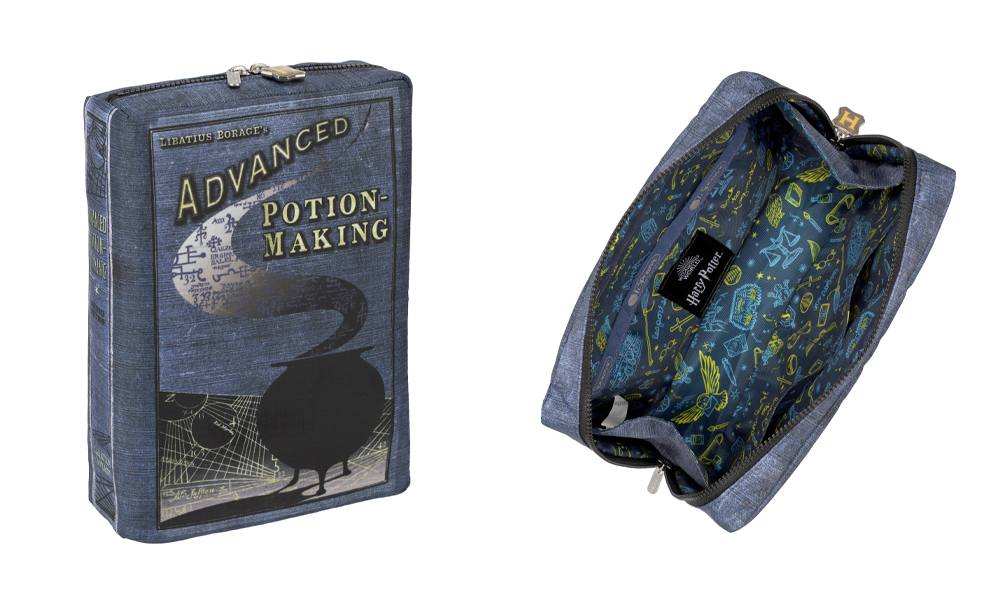 Mixing Sodium Chloride with Hydrogen Peroxide in the chemistry lab in school is probably the closest we muggles can get to "potion-making". But hey, you can still own this Potion-Making Book Pouch to look as if you're part of the sixth-year students of Hogwarts. 
The Potion-Making Book Pouch retails at $145.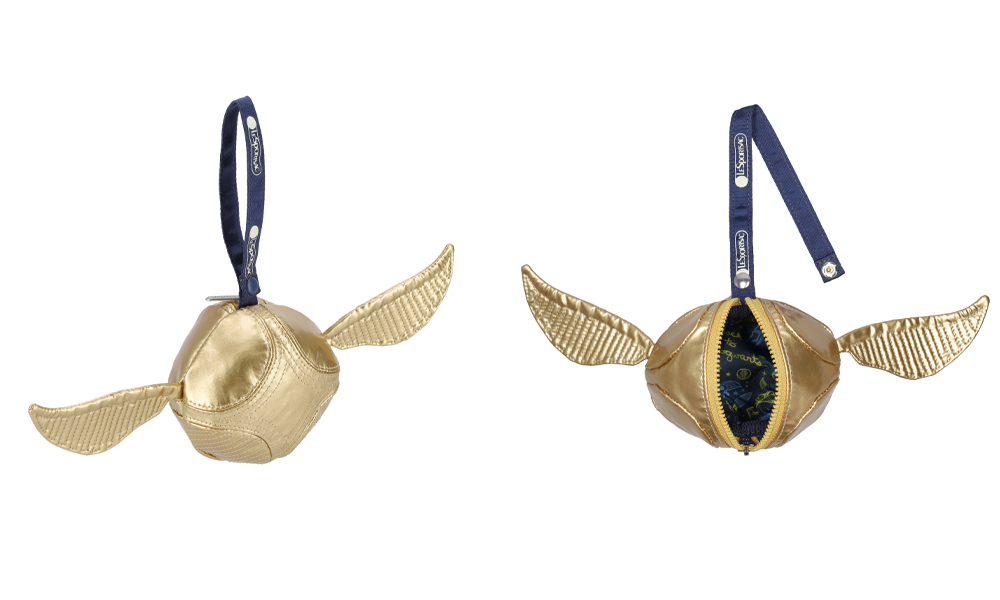 The Golden Snitch has appeared many times in the Harry Potter franchise, and if you're looking to have one in your hand, here's your chance to do so with this Golden Snitch Wristlet. It takes after the shape of the flying Quidditch ball, and comes with a detachable wristlet for easy holding. 
This Golden Snitch Wristlet retails at $155. 
This LeSportsac x Harry Potter Collection Will Have Your OOTD Looking Wicked 
As the above-mentioned items are only a slice of LeSportsac x Harry Potter collection, you can check out the rest on LeSportsac's official website starting from mid-September. Note that the pricing of the items will also be updated at a later date. 
As we wait for more deets about the collection from LeSportsac, be sure to also check out and have fun with this Harry Potter AR filter on Instagram. 
All images courtesy of LeSportsac. 
Also read: 
LeSportsac & Kellogg's Now Have A Cereal-sly Adorable Collection, With 10% Off For A Limited Time