LINE Friends Desk Items
Whether you're back in the office or working in the comfort of your home, nothing beats having an organised desk. To help you achieve a clutter-free table top, LINE Friends has recently dropped adorable Brown magnetic modular boards and planners. 
The LINE Friends desk items are excellent to keep your essentials in place and even double as chio home decors. Read on to find out more about them. 
Magnetic modular board
The best part about this magnetic modular board is that you get to decide where each holder goes. Depending on your preference, you can have the foldable box near the bottom of the board to store essentials like post-its and tape.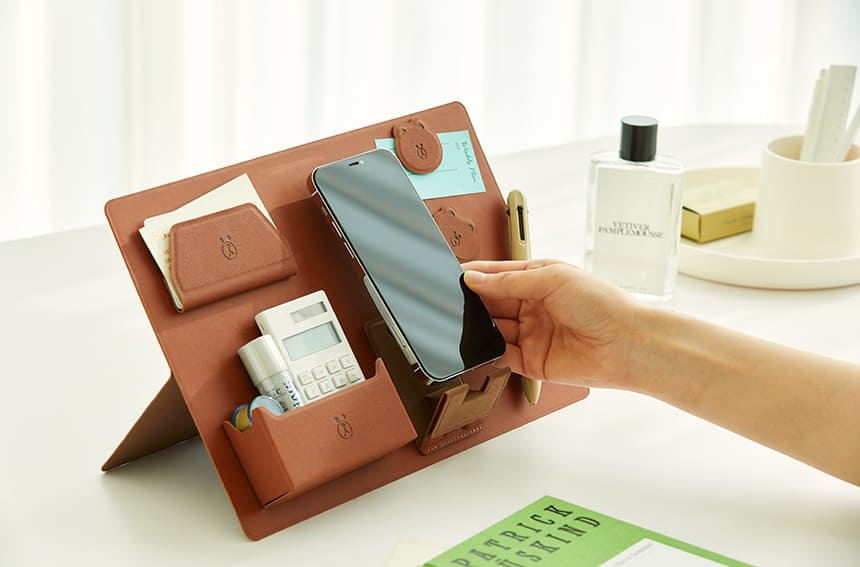 Alternatively, place the handphone holder in the middle so you can see any incoming calls or email notifications easily. Either way, you can customise it however you like.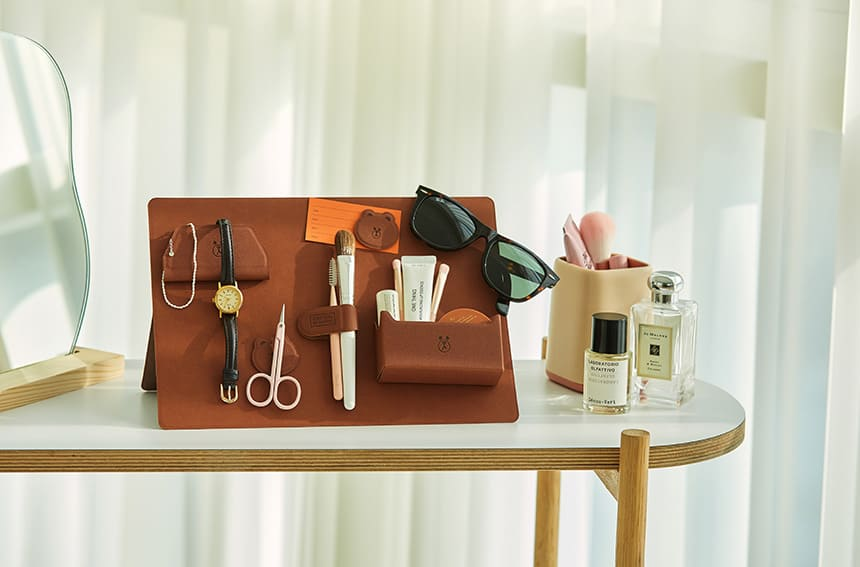 Don't limit yourself to only work items as you can also use the modular board as an accessory holder on your vanity table. Make use of the magnetic straps to hold your beauty tools or the magnetic board as a sunglasses support.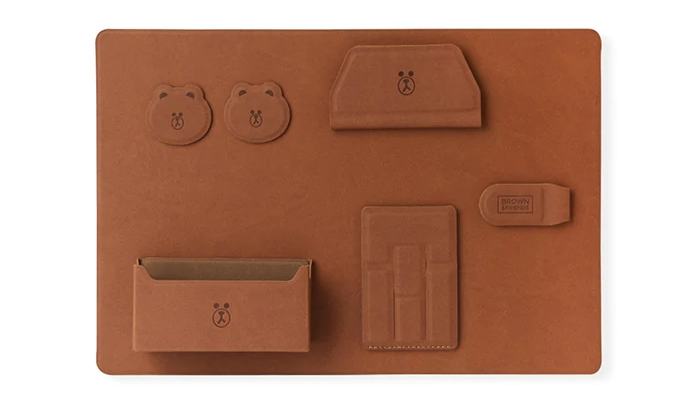 Each modular board comes with 6 pieces of magnetic support and holders ‒ several of them even have the motifs of Brown's poker face. Since they are packed in a yellow box, the magnetic modular board also works as a gift to a friend who's starting out in a new job.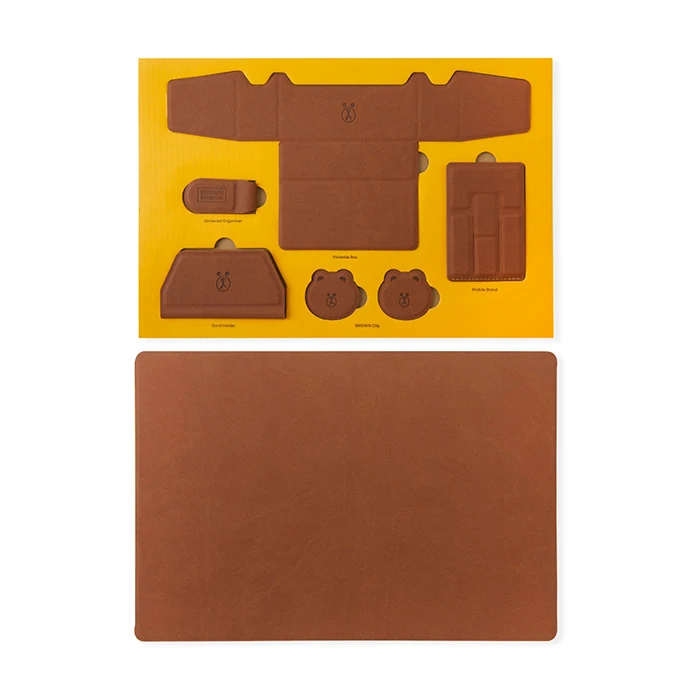 The magnetic modular board has dimensions of 28cm x 20cm x 3cm and retails at USD$46 (~S$62.10). 
Magnetic planner
Having a planner is a great way to keep track of your schedules and important meetings, especially if you're someone who deals with clients. To help you get sorted out, this magnetic planner comes in handy for many reasons.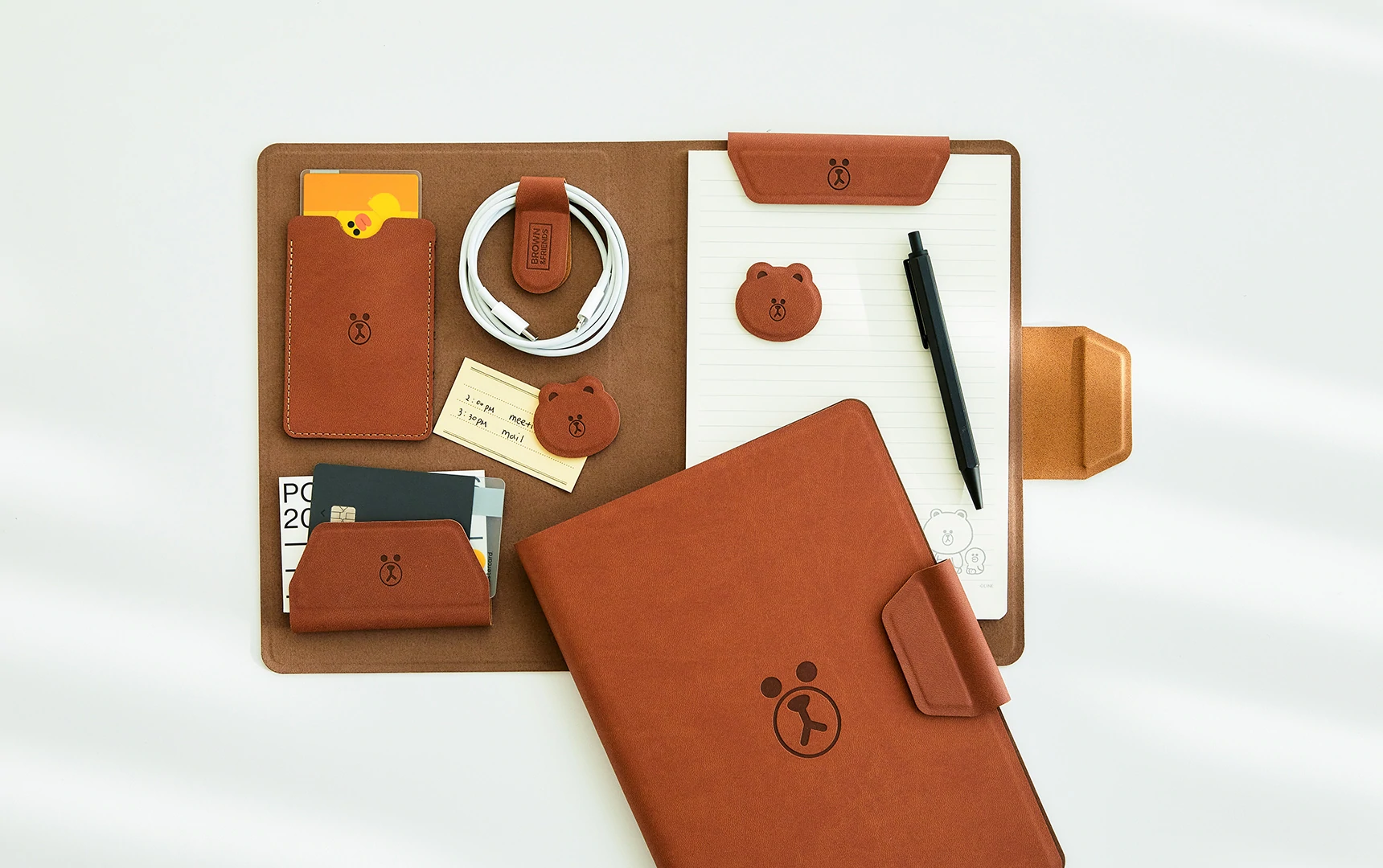 Similar to the modular board, the planner is magnetic and brings to mind a mini folder as it opens up in the middle. On the left, there is a free space to put the magnetic holders to hold things like your work ID pass and USB cables.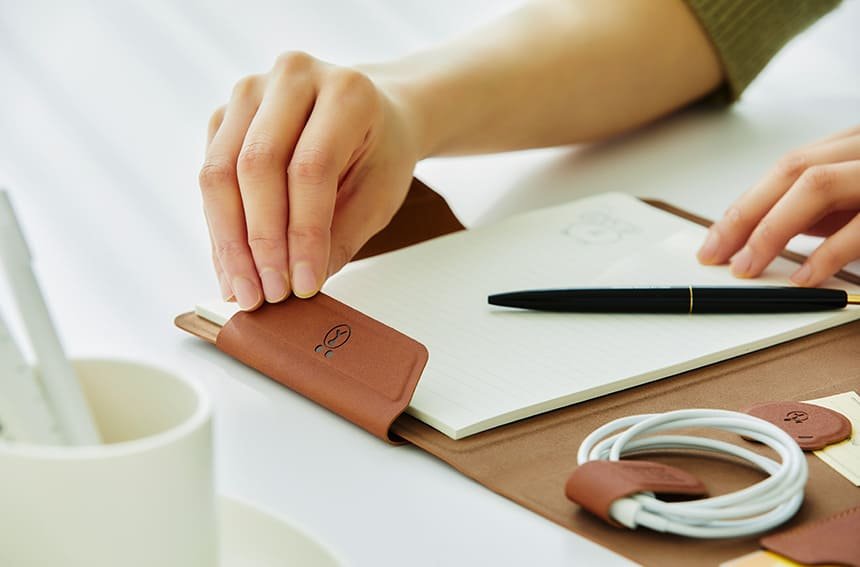 Moving to the right, the magnetic clip above lets you kiap your notepad securely so it won't go loose when you jot down important deets during a meeting. Plus, the edge also features a pen slot, perfect for peeps who misplace their pens easily.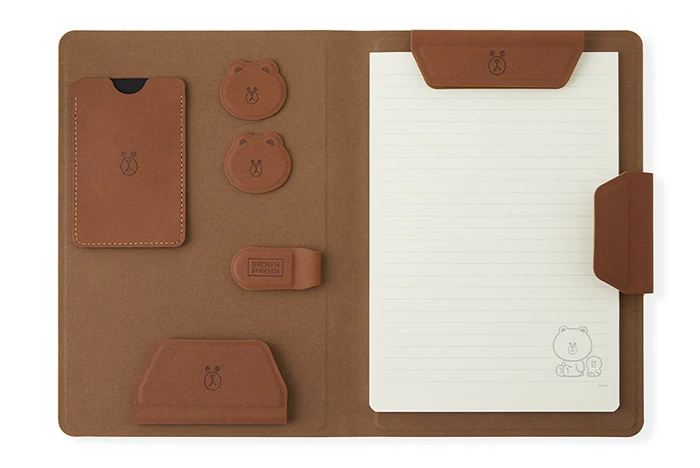 The magnetic planner includes 5 different holders, a note pad and once again, features the motifs of Brown. It has dimensions of 34.5cm x 24cm x 3cm and retails at USD$46 (~S$62.10). 
These LINE Friends Magnetic Modular Board & Planner Are Great To Kickstart 2022
While it has been weeks since 2022 began, it's better late than never when it comes to keeping your desk clean and organised. Use these LINE Friends desk items for a clutter-free table top when you spring clean for the approaching CNY. They are available for purchase on LINE Friends' official online shop. 
All images courtesy of LINE Friends.
Also read: 
Starbucks x LINE FRIENDS Has New Drinkware In Brown, Cony & Sally Designs To Join The X'Mas Cheer