Lollipop Lip Gloss
Admit it ‒ growing up, we have all tried to use lollipops as lipsticks to apply that layer of "gloss" onto our lips. Well, there's no shame about it since that experience was fun and yummy, and even kids these days are still doing it. 
For those who reminisce about your childhood, U.S beauty brand Glossy Pops has created a lollipop-shaped lip balm and gloss so you can literally stain your lips by rubbing the "candy". Continue reading to find out more about this creative lip gloss.  
The lip gloss 
At first glance, it is hard to tell if the Glossy Pops are actual sweet treats or lip products as they look chic but yet, in the silhouette of lollipops.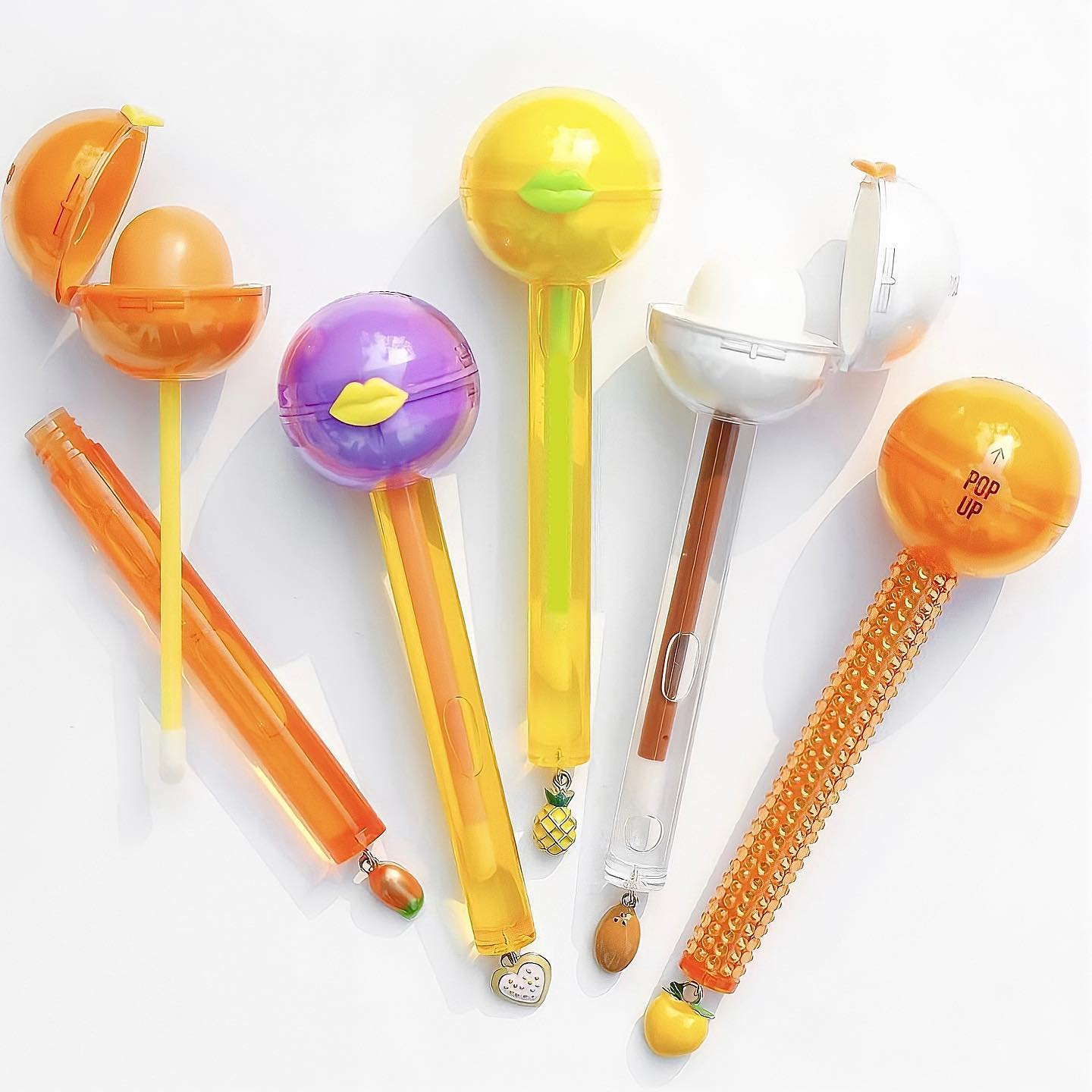 In fact,  these colourful "lollipops" are 2-in-1 lippies with lip balm, and clear lip gloss in the handle that gives your lips extra volume.
The Glossy Pops open up on top to a sphere-shaped lip balm with a fruity scent of watermelon, mango, kiwi, and pineapple. For those with adventurous spirits, they even have "flavours" like cherry pie, toasted almonds, and coffee for you to try out.  
To achieve plump and luscious-looking lips, you can always apply a layer of clear gloss with its applicator provided inside the handle.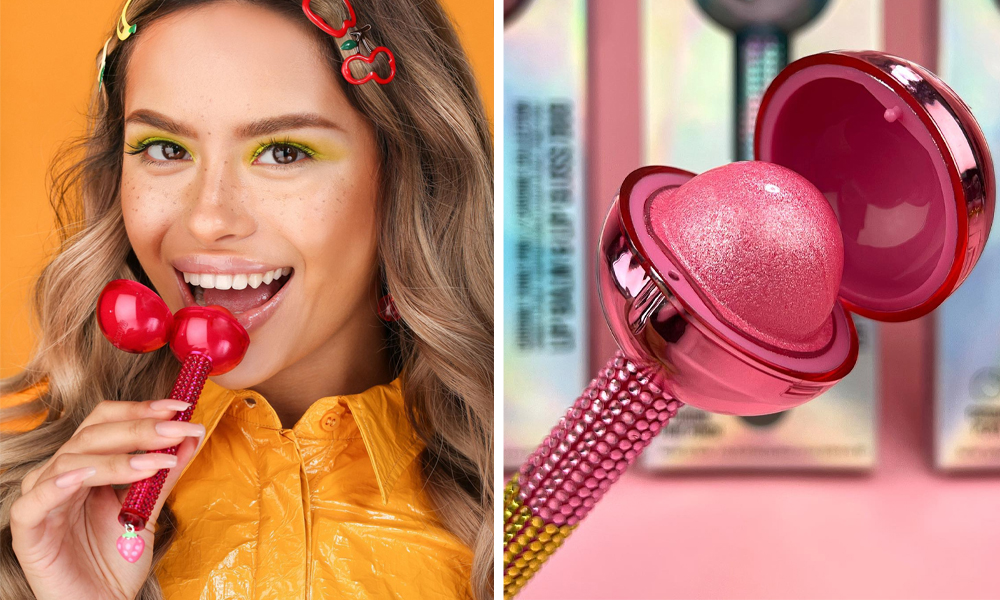 Apart from their clear lip balm, Glossy Pops has a series of holographic shimmer lip balms that adds glitter to your lips. Since the design of the handle also features colourful gemstones, they would no doubt spark conversation when you apply it in front of your fellow girlies.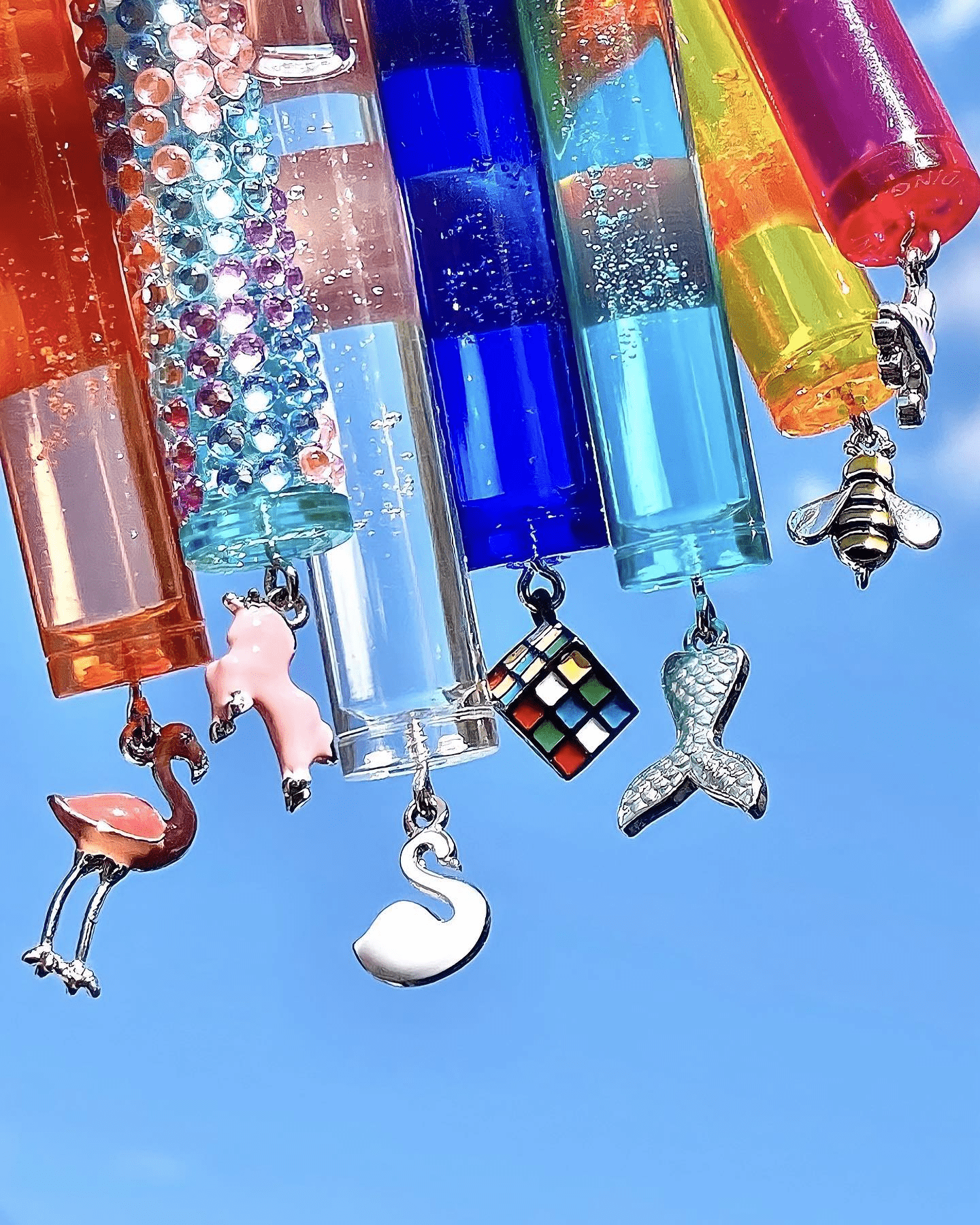 If you notice the bottom of each Glossy Pops, there is also a charm unique to the colour and scent of the lip product. Their Summer collection features charms like an ostrich and a mermaid tail, whereas their Winter collection has charms of a mitten and a figure skate.  
These charms double as adorable accessories, and add a touch of flirtiness to the overall application experience. 
These Lollipop Lip Glosses Are Great For Those Who Love 2-In-1 Lippies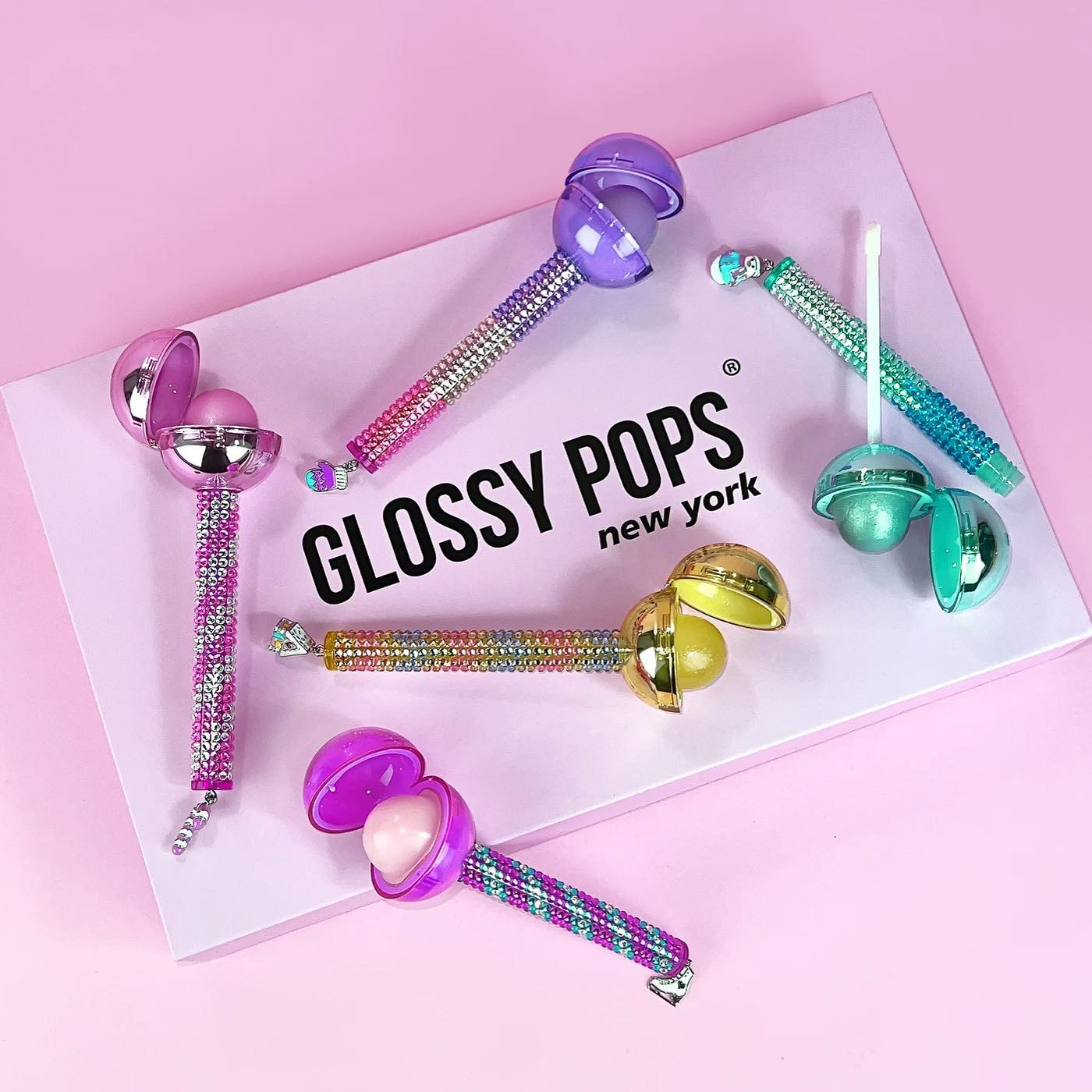 Thanks to their colourful and unique designs, these lollipop Glossy Pops are a fun gift for makeup junkies who're on the hunt for one-of-a-kind beauty products. The Glossy Pops retail at $19.99 each, and interested folks can purchase them on Glossy Pops' official website.
All images courtesy of Glossy Pops' Facebook. 
Also read: 
Hello Kitty Has Kawaii BBT & Milk Carton Lip Balms That Will Keep Your Lips Sweet And Supple