Louis Vuitton x LoL Clothes And Accessories Available In Singapore
The Louis Vuitton x LoL (League Of Legends) capsule collection has arrived at Louis Vuitton Marina Bay Sands and is also available for purchase on its online store.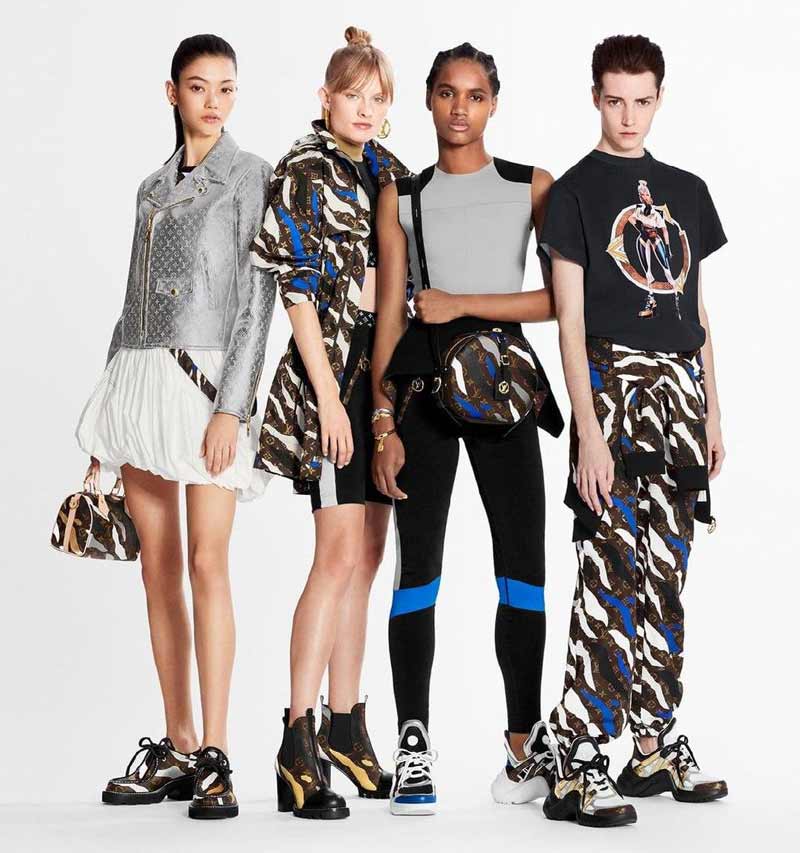 Source
On 10 December last year, Louis Vuitton announced its collaboration with multiplayer game, League of Legends, popularly known as LoL. Fans were excited that the worlds of high fashion and online gaming had collided.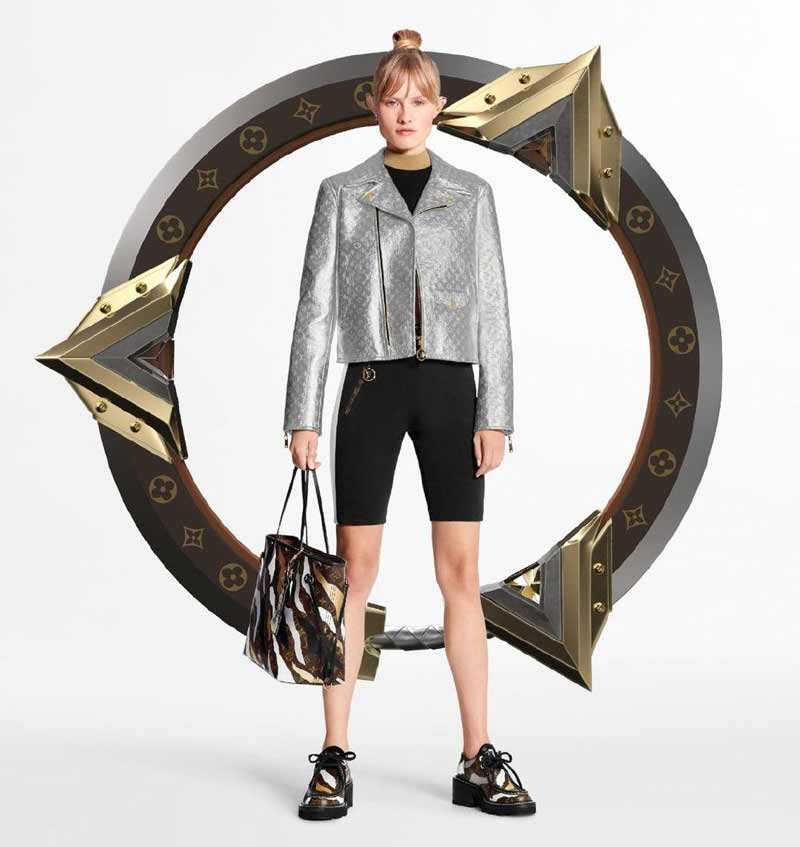 Source
The capsule collection, named LVxLoL: The Collection, features 50 products inspired by the game's colourful characters. There are a myriad of clothes and accessories you can choose from, including cycling shorts, key holders, crop tops, bumbags, watches, boots and more.
Like in the gaming world, you will be spoilt for choice when it comes to decking yourself out—except now you have to fork out real money to be the character you always dreamed of.
LoL characters like Senna and Qiyana appear   
Popular characters of the gaming franchise appear on the new Louis Vuitton designs.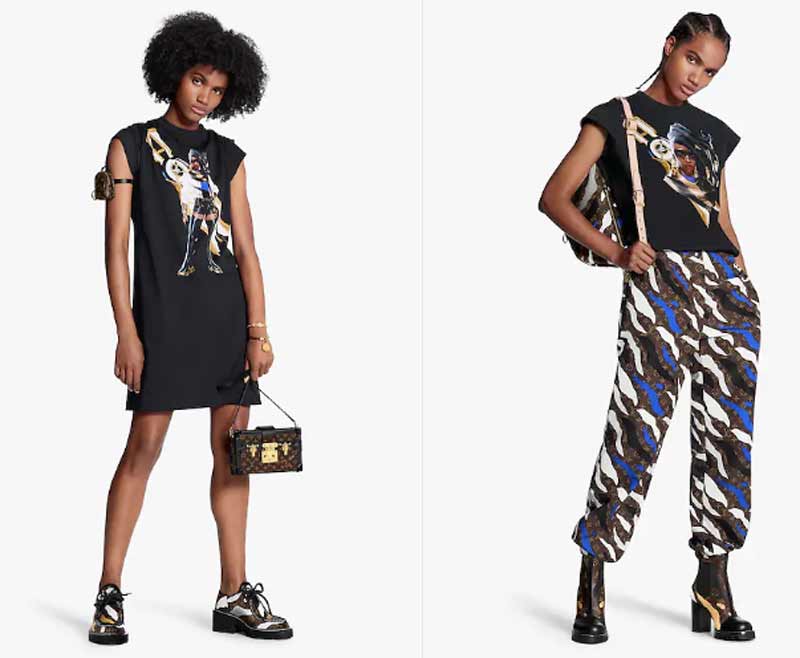 Source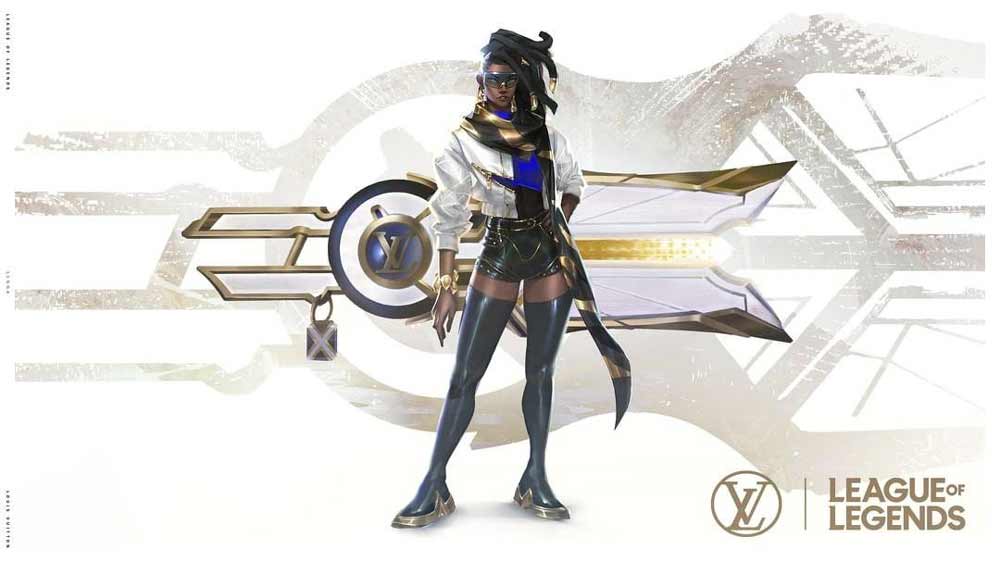 Senna in a Nicolas Ghesquière-designed outfit
Source
Senna, a character who wields a relic cannon, is one of the stars of this collection. She is printed on a T-shirt dress and a T-shirt wearing clothes designed exclusively for her by the Creative Director of LV, Nicolas Ghesquière.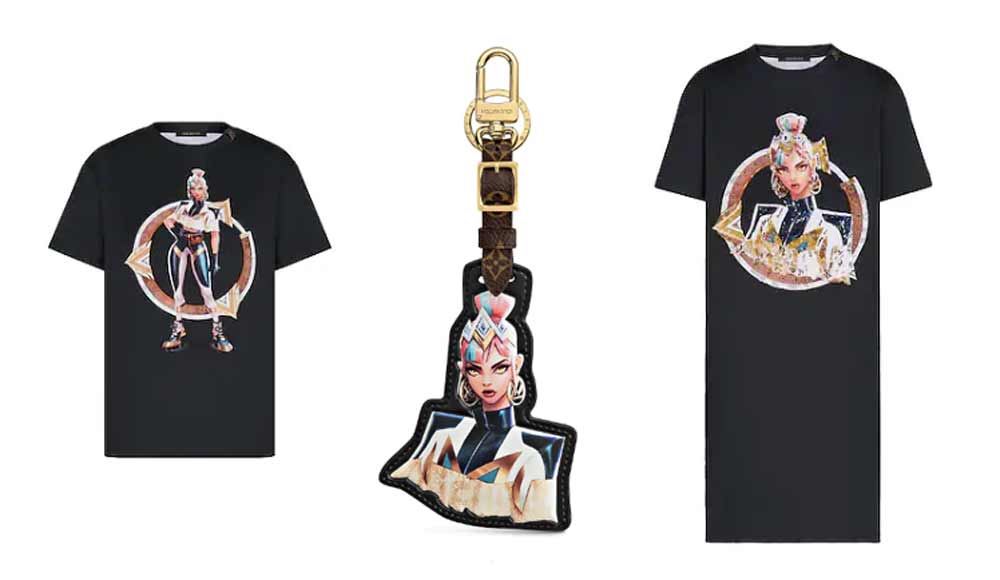 Source
The other star of the collection is Qiyana, known as the "empress of the elements". She appears on a T-shirt dress, a T-shirt and a bag charm, also in a one-of-a-kind outfit that Nicolas Ghesquière designed. 
Featuring a unique camouflage print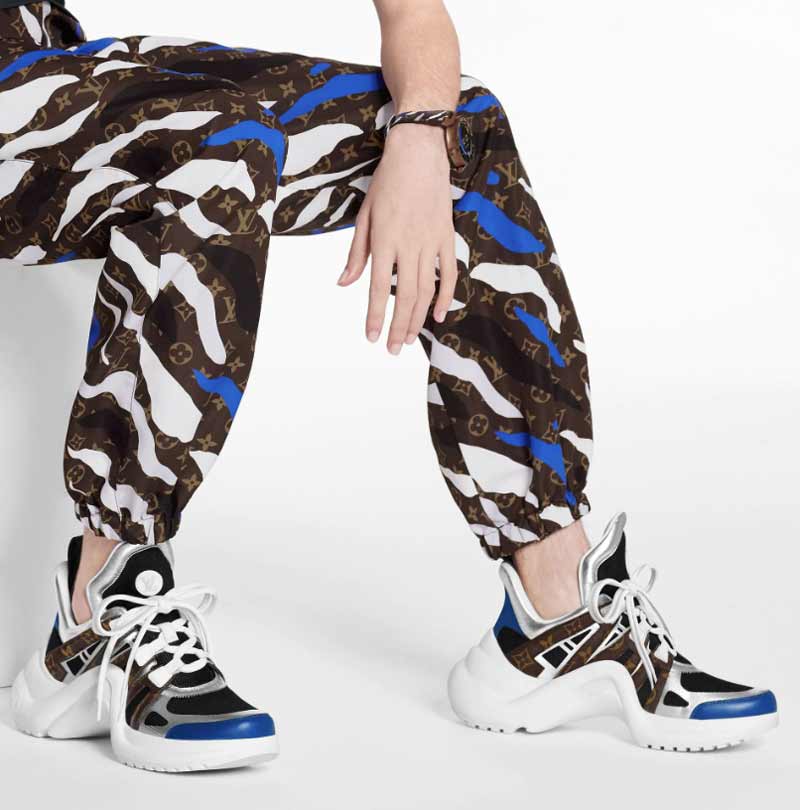 Sweatpants, watch and Archlight sneakers from the collection
Source
In this collection, a camouflage print forms the base of its design. Louis Vuitton's iconic monogram is reinterpreted with stripes of white, black and blue or gold over it. The print takes reference from camouflage patterns seen on military uniforms. 

T-shirt, bubble skirt and Archlight sneaker from the collection
Source
The funky pattern adorns hoodies, trackpants, bucket hats and even LV's signature Archlight sneaker, coveted by hypebeasts everywhere.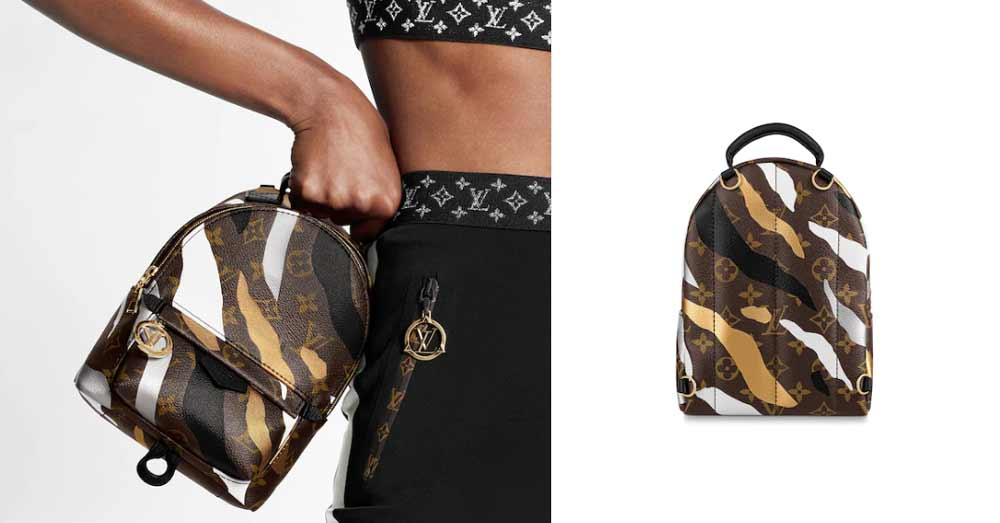 LVxLoL Palm Springs Mini bag
Source
The print does not have any overt gaming reference so even if you are not an LoL fan, you can consider the products. This camouflage pattern with LV's monogram mixed in will give you some serious street cred for your outfits.  
Other fashion and game collaborations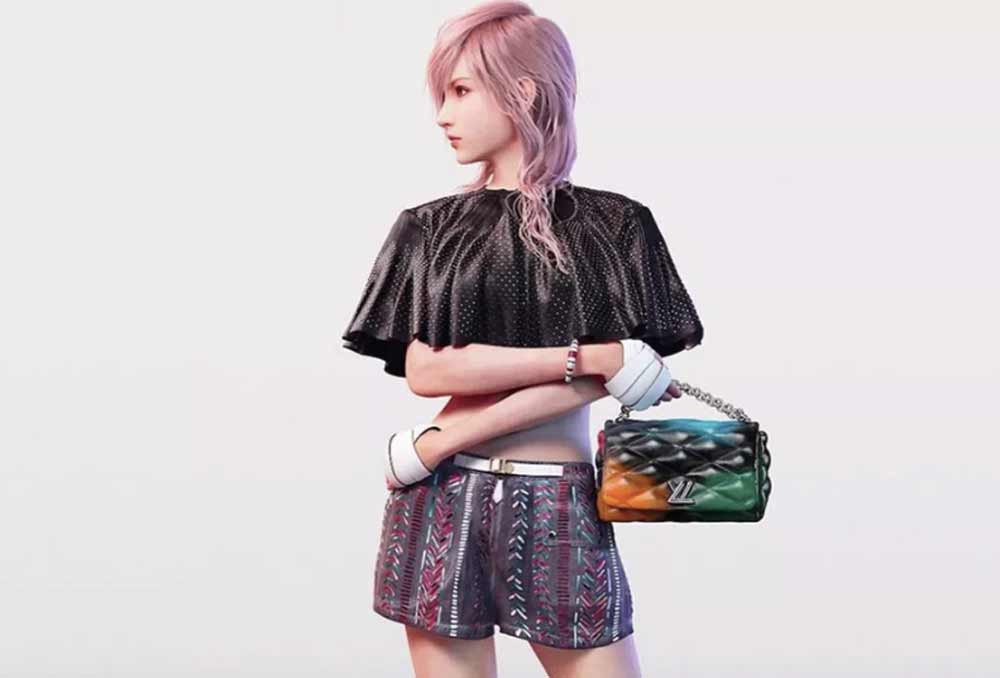 Source
This is not the first time the worlds of online gaming and high fashion have met. In December 2015, LV used Final Fantasy character, Lightning, to model its clothes and bags.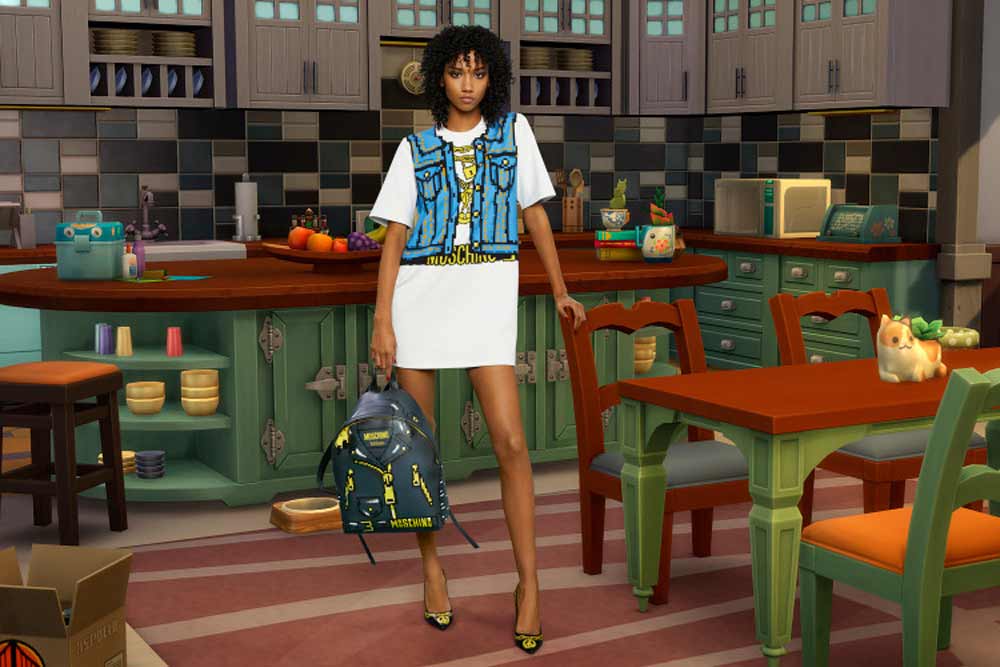 Source
In April last year, a partnership between Moschino and The Sims allowed players to coordinate outfits with their characters.
This trend will probably continue, so gamers who have a taste for high fashion can look forward to future collaborations between their favourite games and luxury labels. 
The Louis Vuitton x LoL Collection Is Now Available In Stores
The new Louis Vuitton x LoL collection has arrived in its Marina Bay Sands store and online. So whether you are a fan of Senna, Qiyana or just really like the remixed monogram, you will be sure to find something to "upgrade your character" with.  
Also read:
Louis Vuitton Has Mini Backpack And Bumbag Bracelets So You Can Party Hands-Free