Louis Vuitton Backpacks And Bumbags
Louis Vuitton has taken the mini bag trend to the next level. The French brand will be releasing backpack and bumbag "party bracelets", which are palm-sized versions of two popular existing designs that can be worn on your wrist.
For those who like the freedom of going out without a handbag on their shoulders or a clutch in their hands, these might just be the best alternatives. The bags can store your cash, coins, keys and possibly a lippie for a night out with your girlfriends.
Let's check out the two new designs!
Mini Backpack
Source
First up is the Palm Springs Party Bracelet. A tiny backpack in the iconic LV Monogram print is perched on a black leather strap, which has hook-and-stud closures so you can fit it to your wrist accordingly. In case the monogram isn't distinctive enough, the front pouch also has a "Louis Vuitton Paris" leather patch attached to it.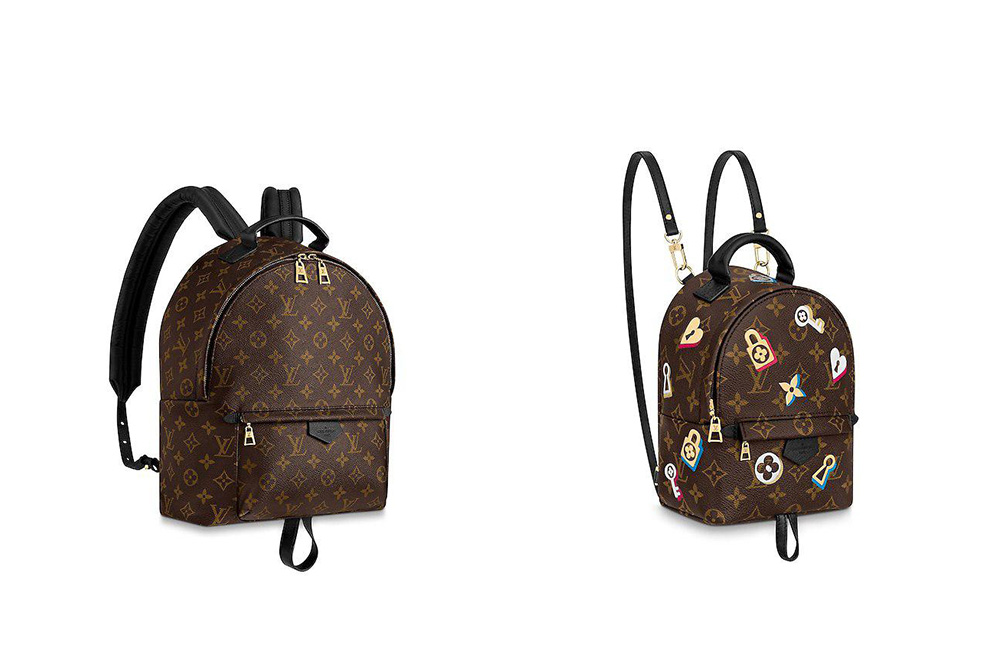 Source
This is the latest version of the Palm Springs backpack, which also comes in different sizes and prints. The largest is the Palm Springs MM (from $2,800), followed by the PM (from $2,800) and the Mini (from $2,650).
Besides the classic Monogram canvas in full brown, there is also the Monogram Reverse Canvas featuring two shades of brown. If you're looking for a more eye-catching design, there are also 2 leopard print versions, and a more colourful design with the lock, key and flower motifs overlaid on the Monogram for a 3D effect.
Also read:
Louis Vuitton's New AirPods Case Helps You Fulfil Your Tai Tai Dreams In Baby Steps
Mini Bumbag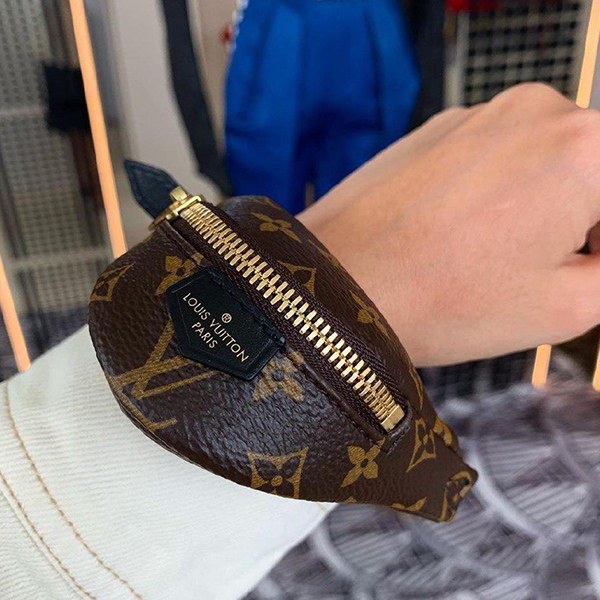 Source
If you're more of a bumbag kind of girl, the Bumbag Party Bracelet will be right up your alley. This design can be strapped directly onto your wrist. It also has a "Louis Vuitton Paris" leather patch attached to the front.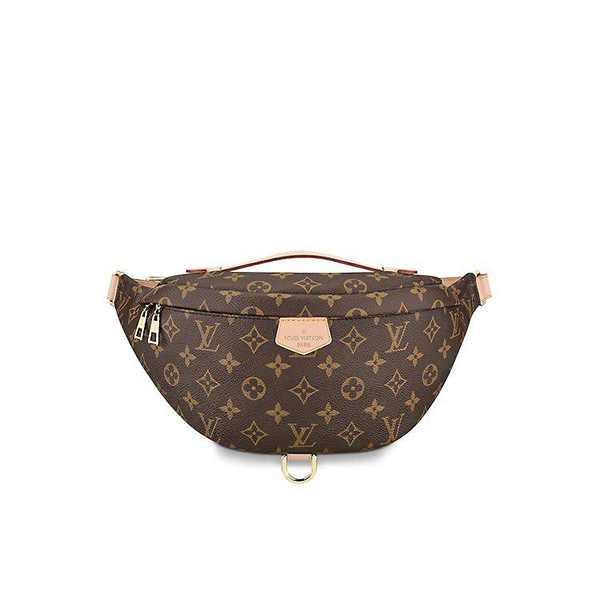 Source
This seems to be the palm-sized version of the existing Bumbag, which currently comes in one size in the classic Monogram canvas. It retails at $2,050.
Louis Vuitton Has Tiny Backpacks And Bumbags
We recently wrote about Louis Vuitton's AirPods case, which was shown at Paris fashion week spring 2020. But if you can't wait till next year for its release, look out for Louis Vuitton's backpack and bumbag party bracelets. They are part of the brand's cruise 2020 collection, and are estimated to be in Louis Vuitton stores from November 2019.
Also read:
New Louis Vuitton Pink Monogram Sneakers And Sandals Will Match All Your Pastel Outfits
Cover: Source