Love Bonito Loungewear
It's Day 2 of Singapore's circuit breaker measures and everyone is trying to get used to the idea of not leaving their home for the next month. Thankfully, Love, Bonito just made the idea of being stuck at home a little less stressful with the launch of its new loungewear collection.
The collection consists of 7 items and it is now available on Love, Bonito Singapore's website.
Apparel
All the items in the collection feature the same specially designed in-house print, Chamomile Dream. The name of the print itself is enough to remind us to take a moment to breathe, relax and maybe make a cup of chamomile tea when everything seems too overwhelming.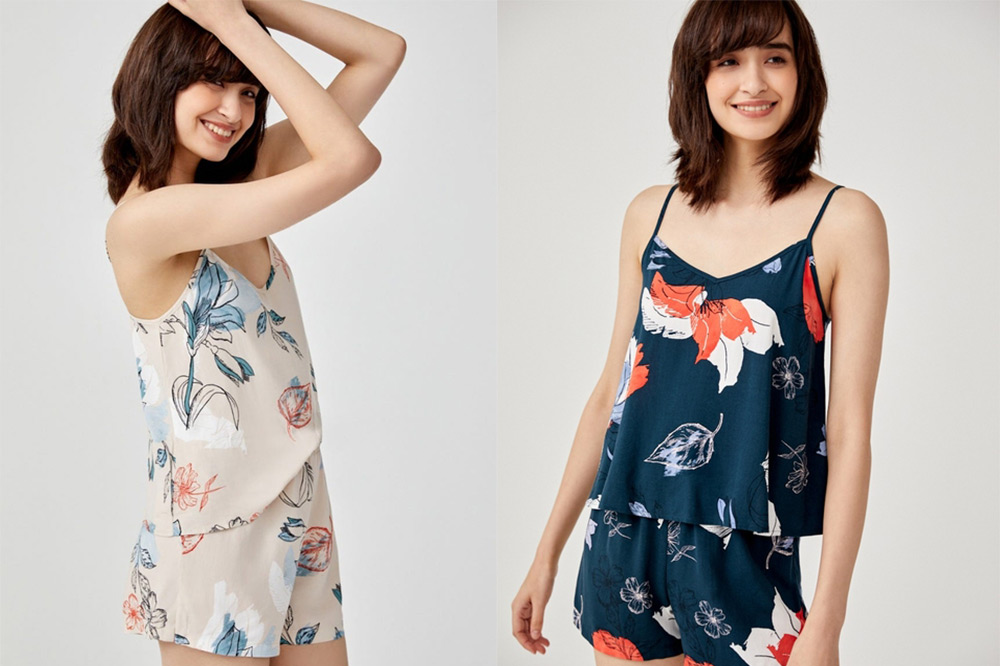 Everyone in the US might be wearing sweatpants while under quarantine, but I'd say that's a hard pass for those of us sweating it out here in Singapore. Presenting the SG take on the sweatsuit, the camisole-and-shorts look. The Heloise Camisole Top paired with Fleure Lounge Shorts is easy, breezy and stylish too.
Both the top ($29.90 each) and the shorts ($29.90 each) are available in 3 colours: navy blue, white and nude.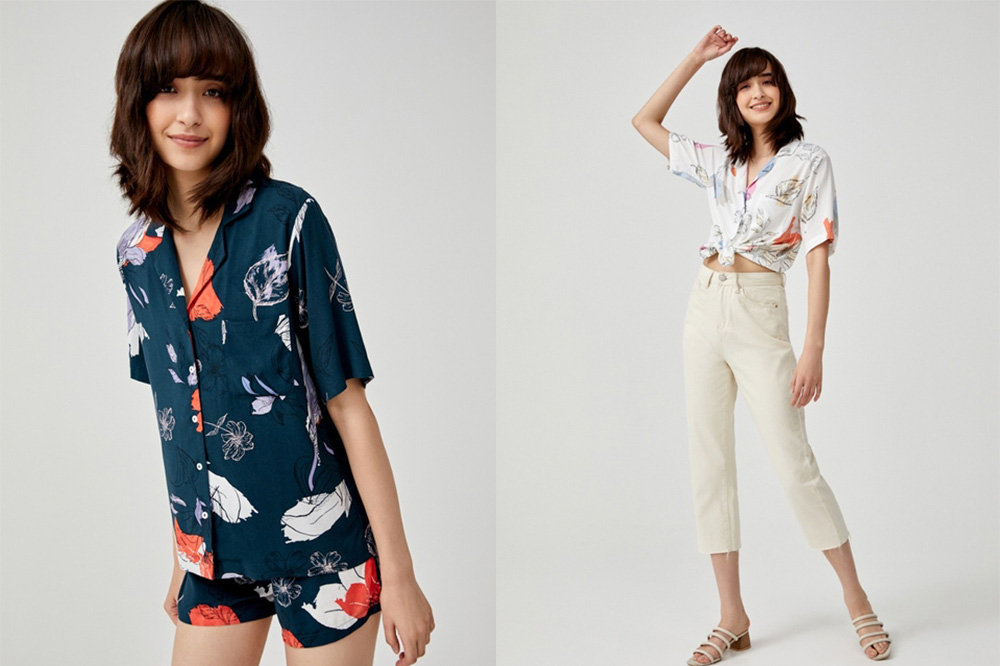 If a camisole top isn't the most practical option for you, then go for the Haydee Shirt. It retails for $36.90 and is available in navy blue and white.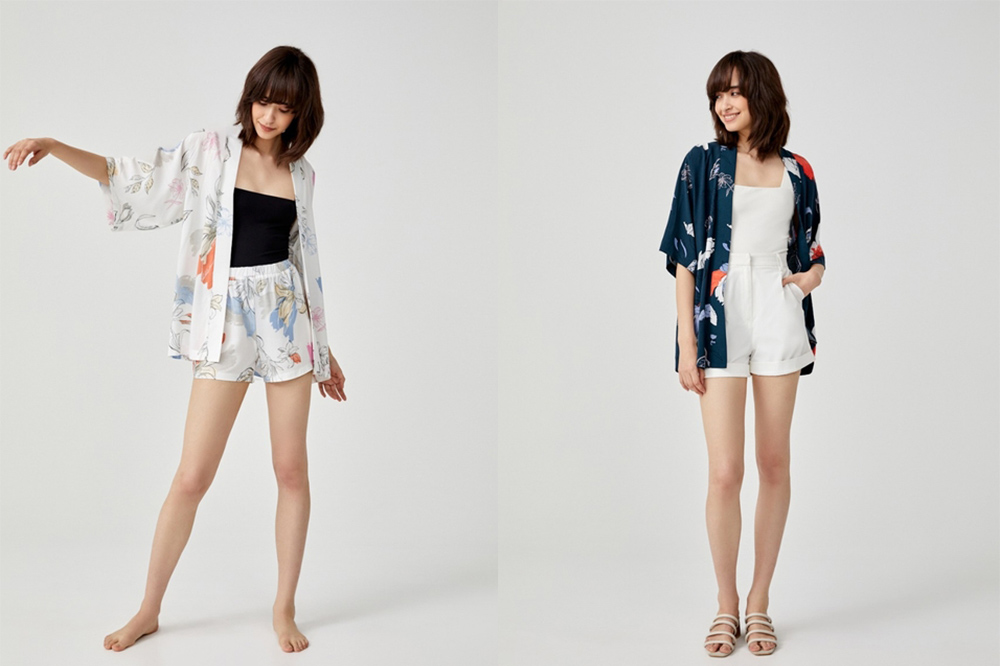 Nothing says "loungewear" like a kimono. The Fleure Kimono is made of the same light, breathable rayon as the top and shorts. The best part is, like the Haydee shirt, you can throw it on to complete your brunch ensemble when gatherings are no longer illegal.
The kimono retails for $39.90, and is available in navy blue and white.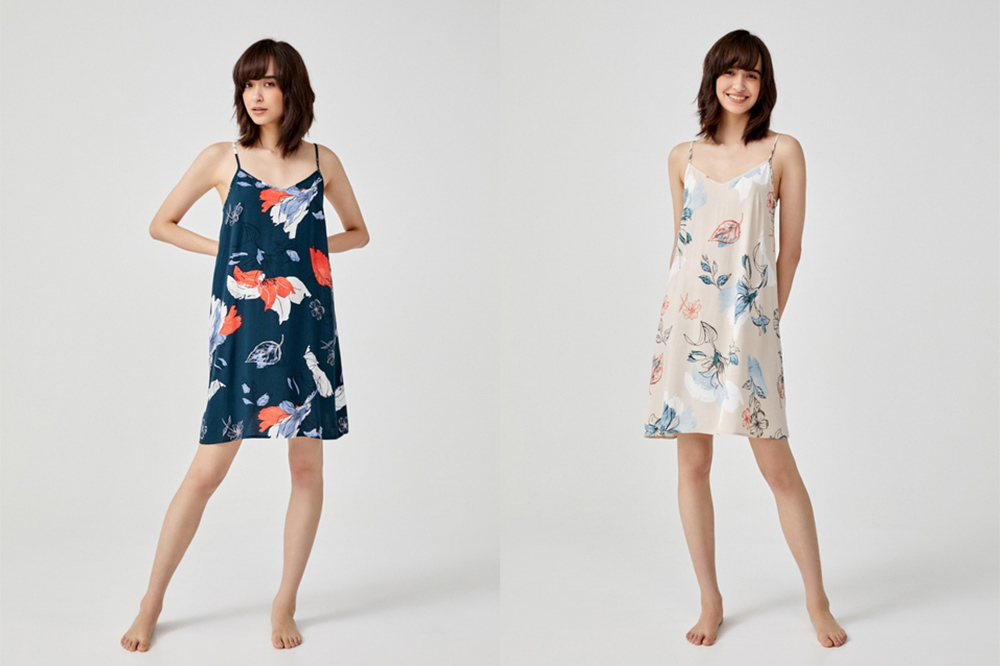 Make like a lady of leisure with the Holley Camisole Slip Dress, which retails for $39.90 and is available in navy blue and nude.
Also read:
Superga x The Paper Bunny Collection Has Star-Speckled Sneakers For Your Whole Fam Bam
Accessories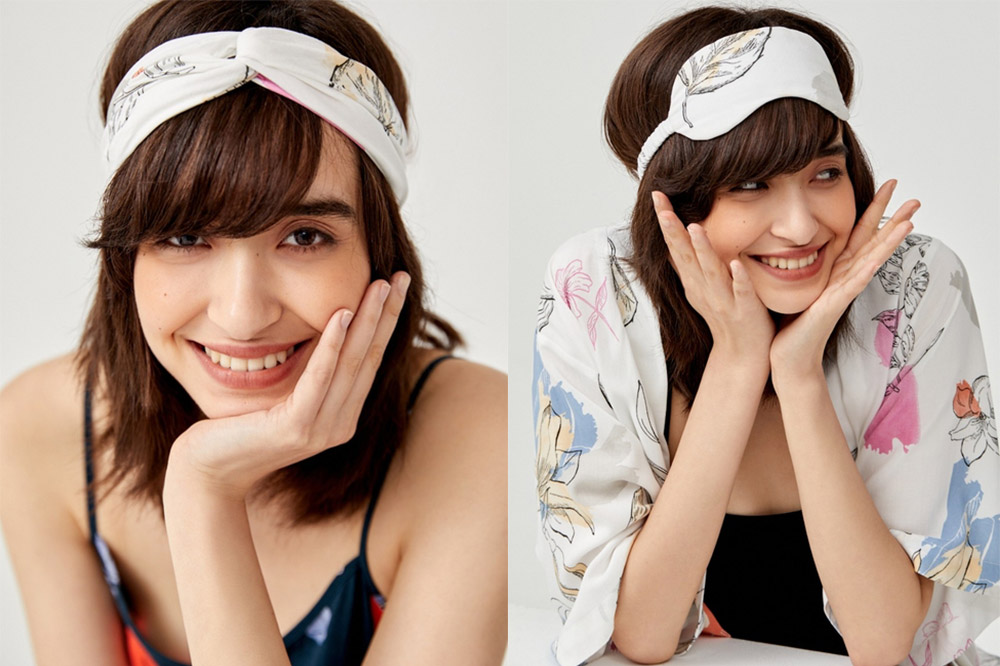 Keep your fringe out of your face and stay focused with the Mira Twist Headband (left). It'll take your matching look one step further during your next Zoom call.
Being cooped up at home with your entire immediate family can be a lot. When you want to shut them out for a bit or simply take a power nap, reach for the Korlina Eye Mask (right). They will be out of sight, and out of mind, just for a while.
Both the headband and eye mask retail for $11.90, and are available in nude and white.
Love Bonito Loungewear Will Elevate Your WFH Look
We all need some self-care during this period, and the new Love, Bonito loungewear collection offers just that. It is now available on Love, Bonito Singapore's website. The store is also offering 10% off with the code "STAYHOME" from now to 30 April 2020, valid on everything except sale items, gift cards and the Studio Collection.
Also read:
All images courtesy of Love, Bonito. 
Cover: Source