Luxe Spas In Singapore
It's no secret Singaporeans have one of the longest working hours in the world. Be it taking a twenty-minute hot shower or sweating it out of the gym, we all have our own ways of de-stressing after a tiring day.
But sometimes, having someone massage our aching muscles or going for a full-out pampering spa session with our girlfriends can be just what we need to feel better.
This weekend, treat yourself and indulge your tai tai fantasies by paying a visit to one of these luxurious Singapore spas.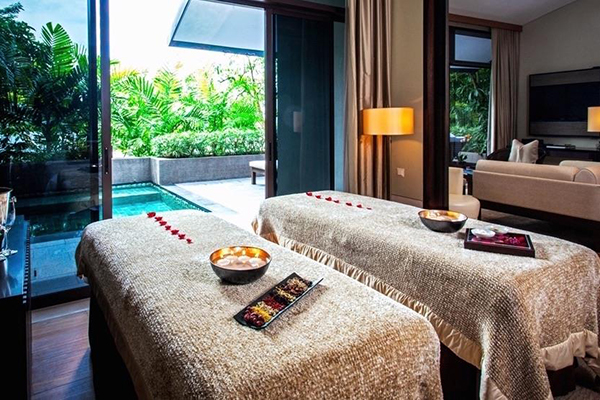 Unwind and relieve tense muscles while surrounded by the lush greenery of Sentosa Island. Guests are free to utilise Auriga Spa's vitality pool, ice fountains, and the Herbal Steam Room which helps to detox the body and increase blood circulation.
Address: 1 The Knolls Capella Singapore, Sentosa Gateway, S(098297)
Telephone: 6591 5023
Book an appointment here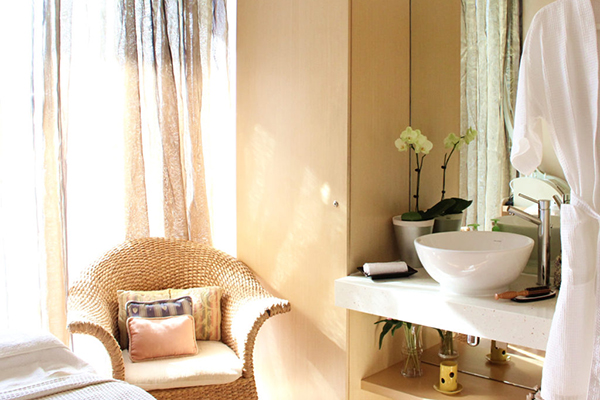 Guests can expect top notch quality spa service from the Italian-inspired beauty brand. At Estheva guests can do peel facials and try a chocolate-drizzling spa treatment which helps reduce the effects of aging.
Address: 6 Raffles Boulevard, Marina Mandarin, #05-00, S(039594)
Telephone: 6266 6833
Book an appointment here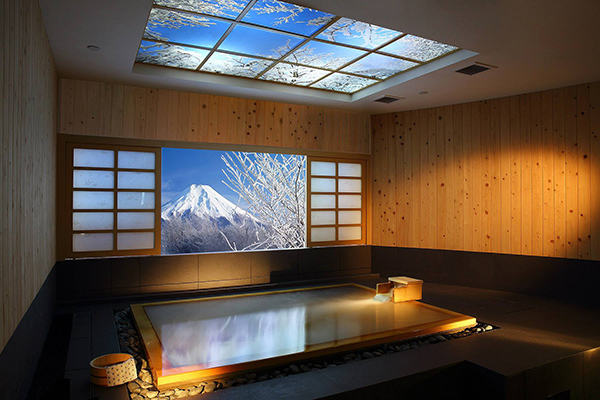 Experience true Japanese relaxation and achieve inner zen at Ikeda when you soak in their traditional onsen baths. If you're brave enough, you can even try their bird poop facial.
Address: Various branch locations found here
Telephone: Varies according to branch locations
Book an appointment here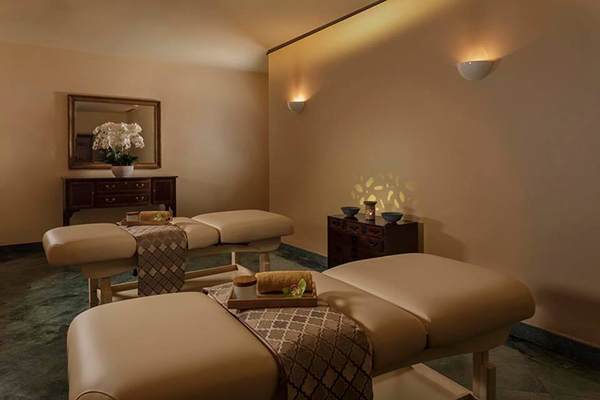 In the midst of Singapore's bustling city lies the Four Seasons Spa, a calm and serene haven. Currently, they offer a 1-for-1 promotion of up to 50% off on therapeutic massages, illuminating facial treatments, and personalised spa rituals.
Address: Four Seasons Hotel, 190 Orchard Boulevard, S(248646)
Telephone: 6831 7400
Book an appointment here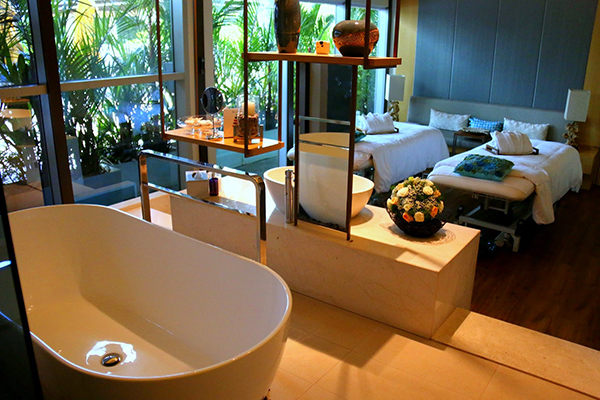 All three St. Gregory Spa outlets offer something different. From traditional Tui Na massages to infinity pools and jacuzzis for you to swim in, guests can choose from the wide array of services to unwind and relax.
Address: Various branch locations here
Telephone: Varies according to branch locations
Book an appointment here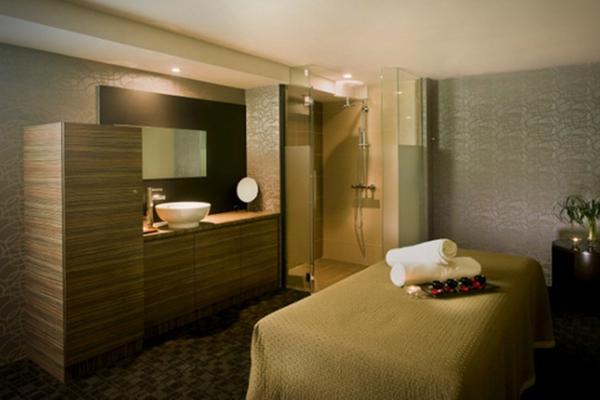 Spa Rael prides itself on bringing quality, luxurious treatments while remaining wallet-friendly for its guests. A single spa retreat is priced at S$68 per person, which allows guests to opt for either a Shiatsu, Deep Tissue, or Swedish massage.
Address: Various branch locations here
Telephone: Varies according to branch locations
Book an appointment here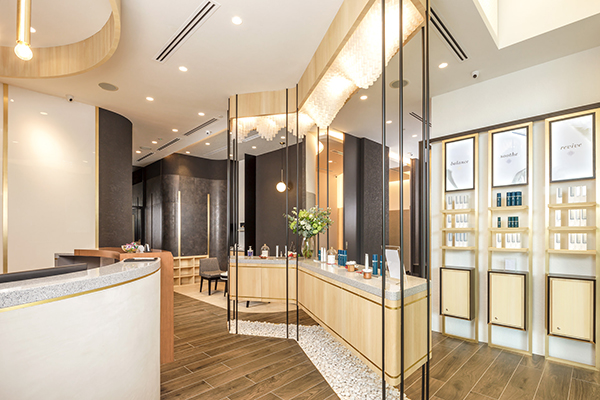 It's common knowledge drinking water and keeping hydrated is essential for clear skin. Give your skin a little boost by trying Porcelain's 'Oxyrevive Plus'. Designed to refine pores and improve skin hydration levels, the treatment will help you achieve flawless skin.
Address: Various branch locations found here
Telephone: 6227 9692
Book an appointment here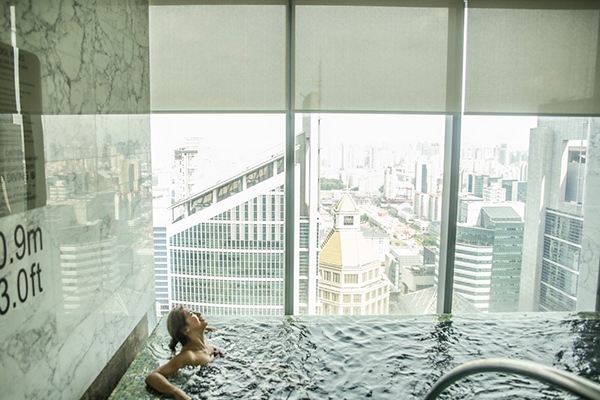 Nothing screams luxe like a gold leaf and caviar body scrub. One popular choice at Heavenly Spa by Westin is a two-hour massage which comes with a detoxifying facial. But if you're short on time, their 30-minute Spa-Licious Lunch treatment is an effective rejuvenating option.
Address: 12 Marina View, Asia Square Tower 2, S(018961)
Telephone: 6922 6888
Book an appointment here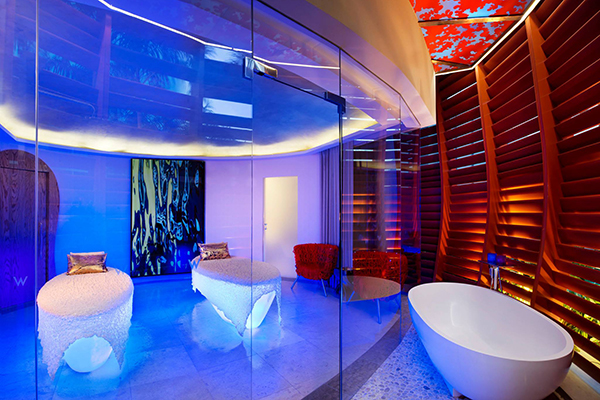 Situated along Sentosa's coastline, recharge away from the bustle of Singapore city at AWAY Spa. After a lazy dip in their herbal baths, take a steam shower before heading to their private garden to sip on bubbly and nibble on finger food.
Address: 21 Ocean Way, W Singapore Sentosa Cove, S(098374)
Telephone: 6808 7290
Book an appointment here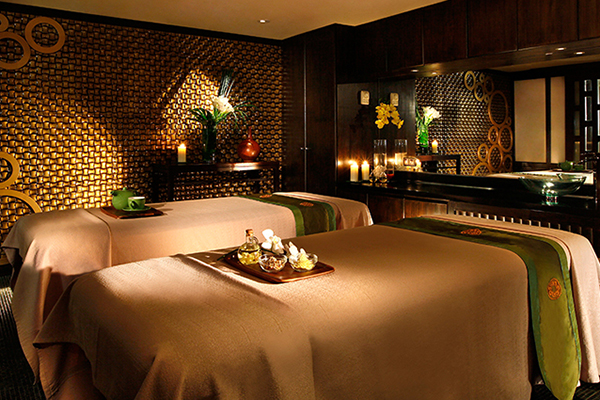 This impeccable spa service located within The Fullerton Hotel is dedicated to making every guests feel pampered. If you're getting hitched, know that The Fullerton Spa is currently offering a 15% off on spa bridal showers for up to 7 persons.
Address: 1 Fullerton Square, S(049178)
Telephone: 6733 8388
Book an appointment here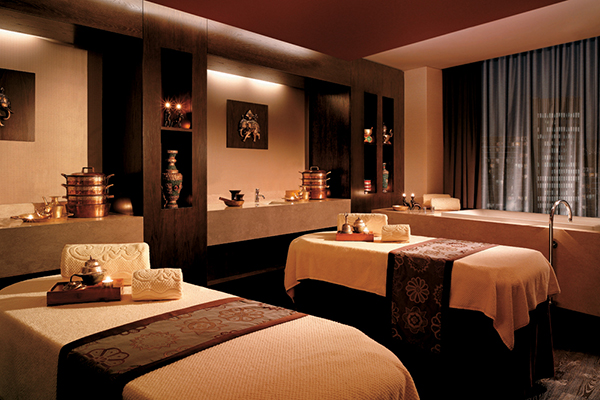 Besides the regular spa services, CHI, The Spa offers massages specially tailored for mothers-to-be. The gentle relief massage helps improve blood circulation to reduce swelling.
Address: Level 1, Garden Wing, 22 Orange Grove Road, S(258350)
Telephone: 6213 4818
Book an appointment here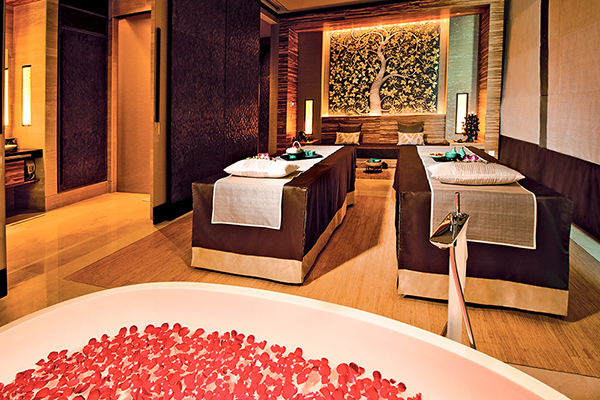 Located on Level 55, Banyan Tree Spa is an oasis in the skies. Gaze down on the scenic view of the Marina Bay area while relaxing in a fragrant bath infused with flower petals and herbs.
Address: Level 55, Hotel Tower 1, 10 Bayfront Avenue, S(018956)
Telephone: 6688 8825
Book an appointment here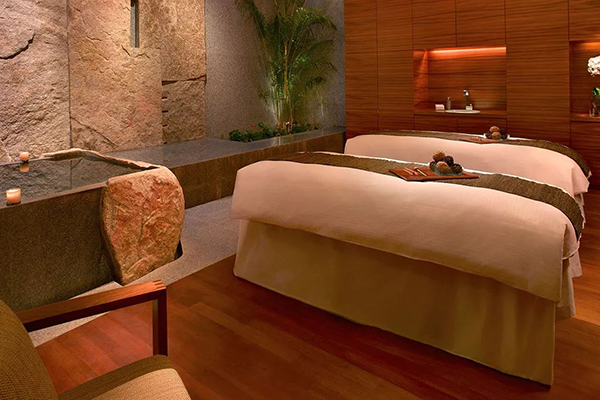 Buy the Bali experience at this Indonesian-inspired spa at the Grand Hyatt Hotel. Damai, meaning peace and serenity, incorporates traditional Asian healing techniques so guests leave feeling refreshed and energised.
Address: 10 Scotts Road, Grand Hyatt Singapore, S(228211)
Telephone: 6738 1234
Book an appointment here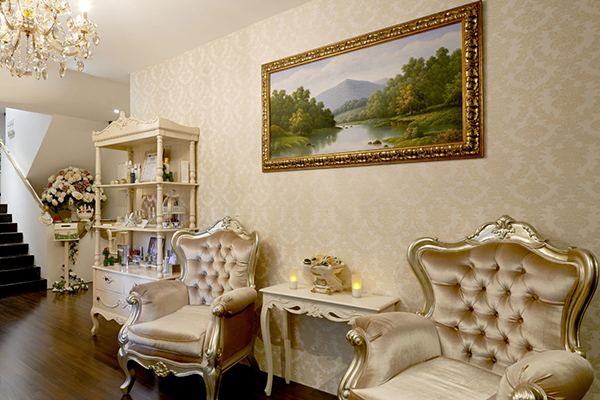 As a boutique spa, My Cosy Room offers an affordable alternative to upmarket hotel spas. Currently, they offer a customised facial for S$88, which includes a skincare consultation and a complimentary massage.
Address: 56A Cairnhill Road, S(229667)
Telephone: 6732 0030
Book an appointment here
Located in Bishan, Aramsa is an relatively undiscovered gem. Having opened for over a decade, their loyal customers continue to return thanks to their affordable weekday promotions.
Address: 1384 Ang Mo Kio Avenue 1, Bishan Park 2, S(569932)
Telephone: 6456 6656
Book an appointment by calling or messaging their Facebook page
Pamper Yourself With A Trip To The Spa
With this list of luxe spas in Singapore, now you know where to go if you need a break from the daily grind.
Cover image: Source