Mahjong In Cooling Water 
When we say that nothing can stop us from playing mahjong, oftentimes it's an exaggeration. But not in Southern China. While the sweltering heat might kill the mood, their quick-fix solution appears to be taking the entire mahjong set into a body of nice cold water. Read on to find out more about this super cool mahjong arrangement. 
The setup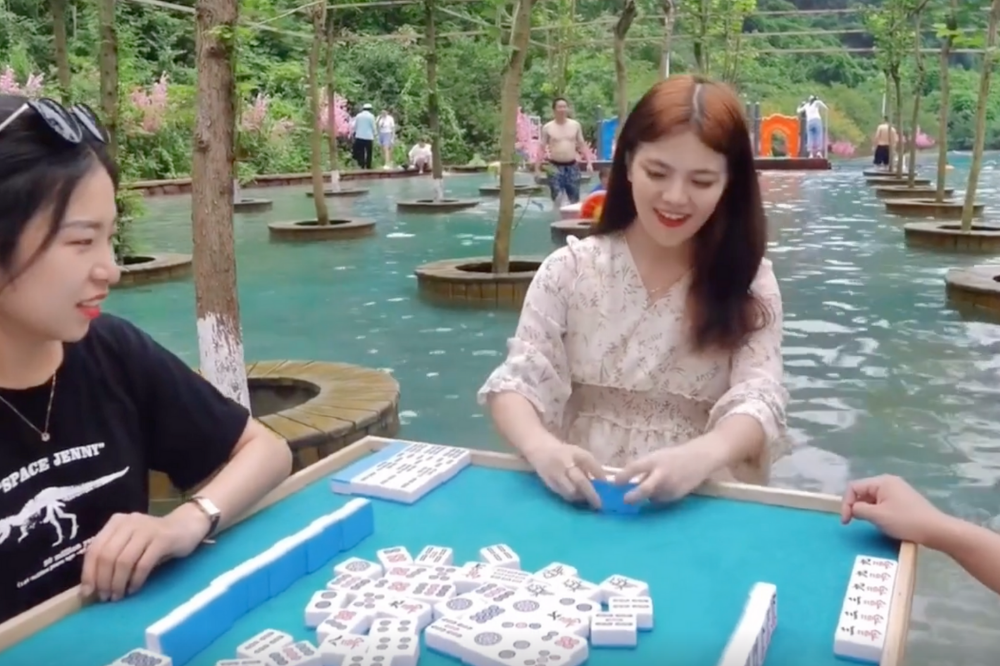 Captured earlier this year, a video of tourists playing mahjong in Chengdu started to circle around the internet. The tables were all arranged in a body of 20 degrees Celsius water, with stools and tiles provided for all visitors.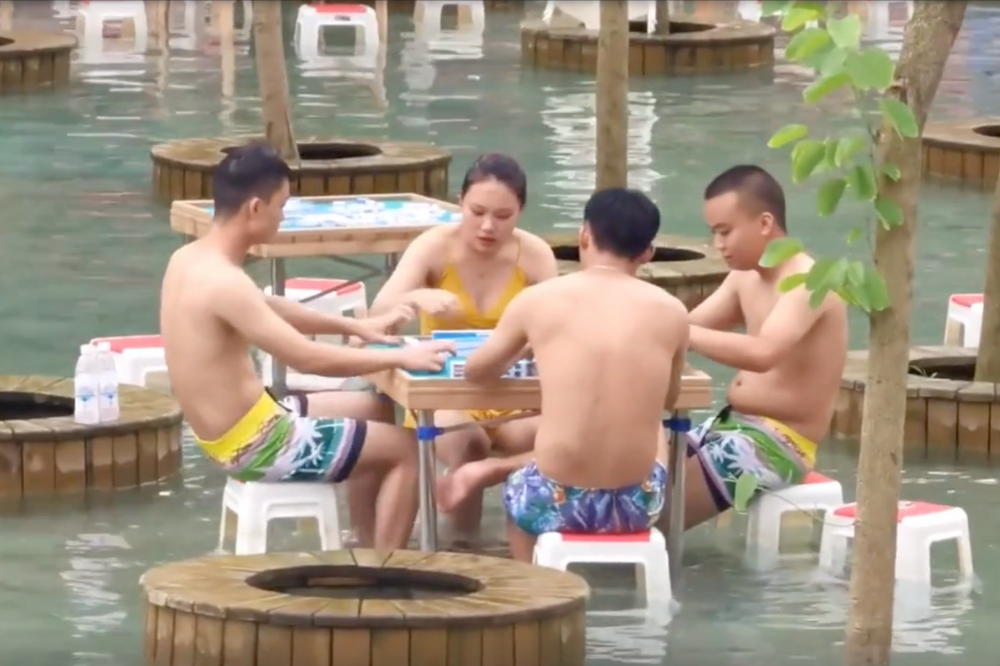 As a matter of fact, the location is actually a local amusement park – that's why some of the tourists can be seen clad in swimwear to help beat the heat. Imagine being able to cool off from warm weather and get in a couple of rounds of mahjong with your kakis – the dream tbh.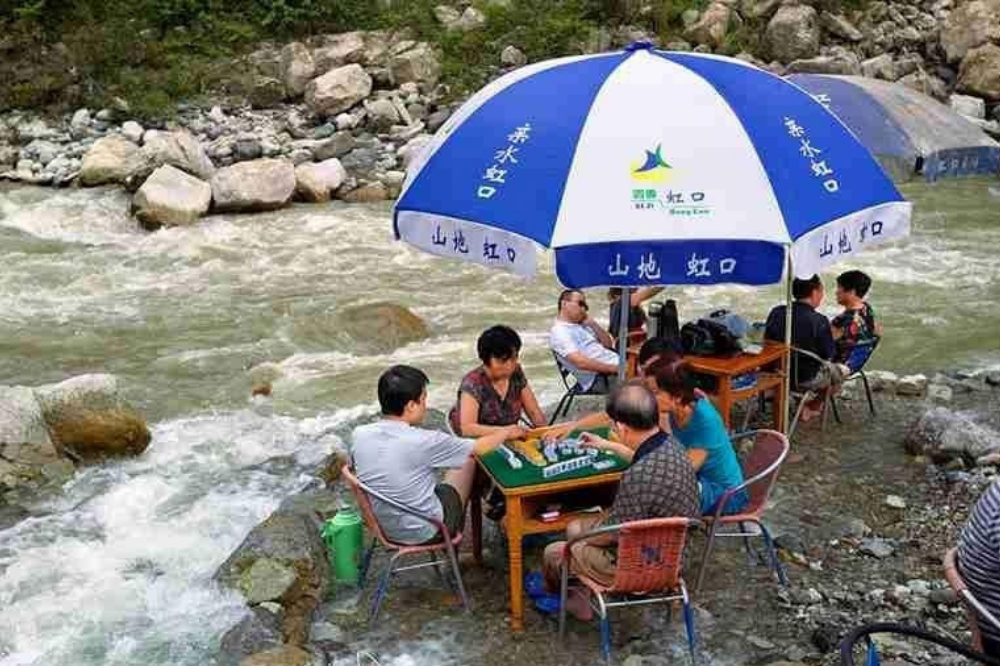 Source
This phenomenon isn't uncommon in Chengdu, where mahjong is an integral part of the local's lifestyle. And, with the highest reported temperature in the area having reached a killer 50.3 degrees, it's no surprise that locals often flock around these bodies of water to get in a mahjong sesh or 2.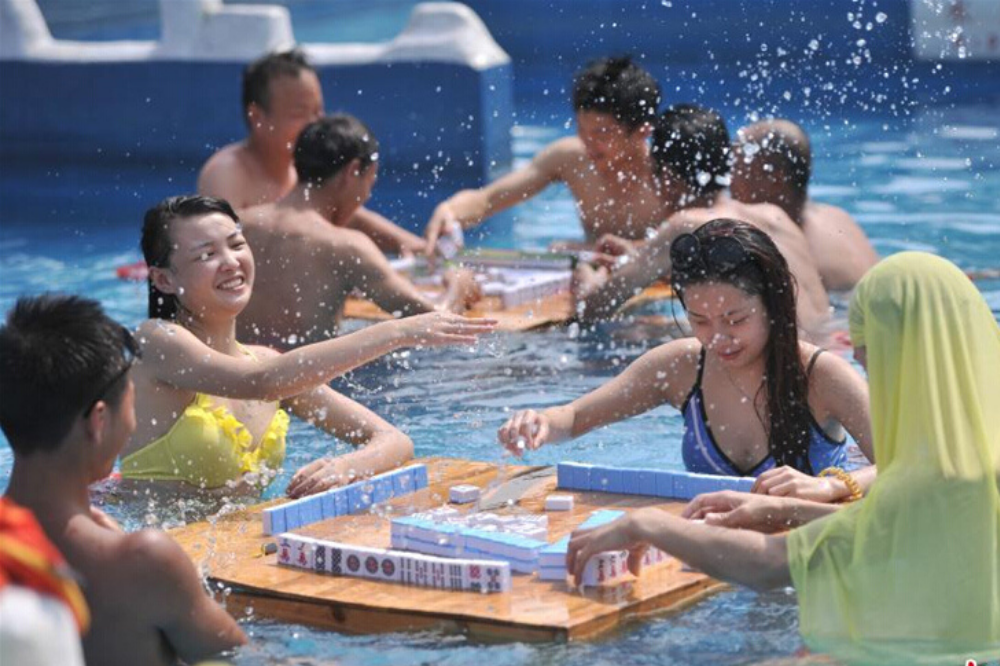 Source
While the elderly choose to play the game just near the water's edge, the younger generation takes things one step further by diving straight into the water with the mahjong table and tiles – this kind of sounds like an arrangement that Singaporeans are in dire need of. 
This Mahjong Amusement Park With Cooling Water Might Just Be What Singaporeans Need
It's no lie that we all love our weekly mahjong meet-ups, so if only Wild Wild Wet or one of the local swimming complexes could organise a special mahjong set-up like this. With Singapore's weather, it'd be a real winner.
All images courtesy of Newsflare unless otherwise stated. 
Also read:
This Foldable Mahjong Table Comes In A Luggage Case With Wheels So You Can Take Your Games Outdoors