Foldable Mahjong Table
Playing mahjong in the comfort of your house with your kakis is the norm for mahjong lovers in Singapore. However, if you're looking to switch up the feng shui for more winnings, there is now a foldable mahjong table to bring your game outside. Plus, it's also automatic. 
The design
At first glance, this mahjong table looks like any traditional one, but you would be surprised by the number of features that come along with it.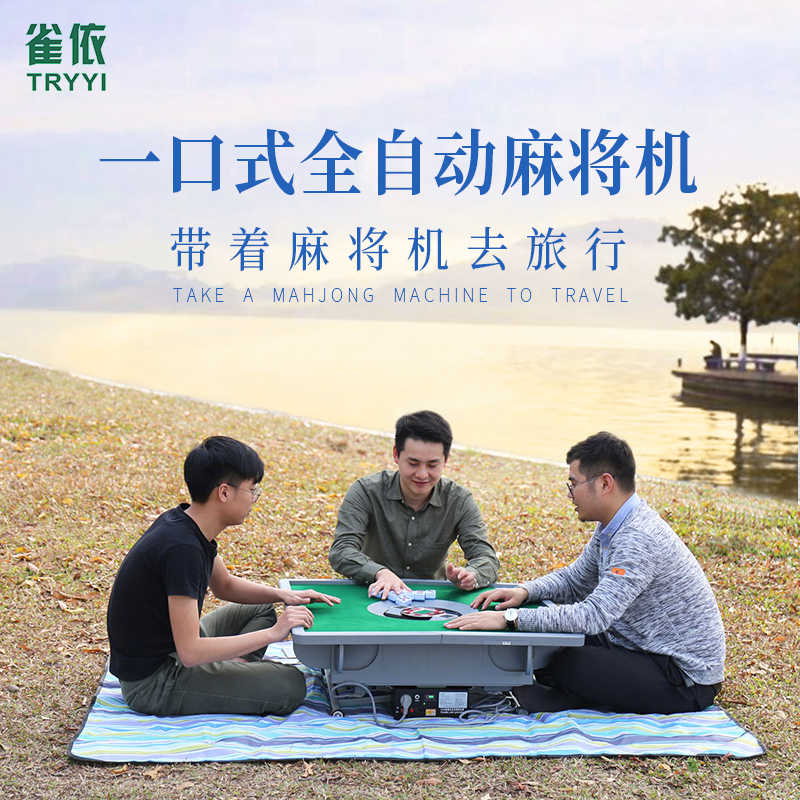 Being a foldable table, the height of the table can be adjusted according to your preference with a remote control. The electric motor allows the table to rise smoothly from a height of 28cm to 75cm ‒ a convenient feature when you are having a picnic on the ground or sitting on camping chairs.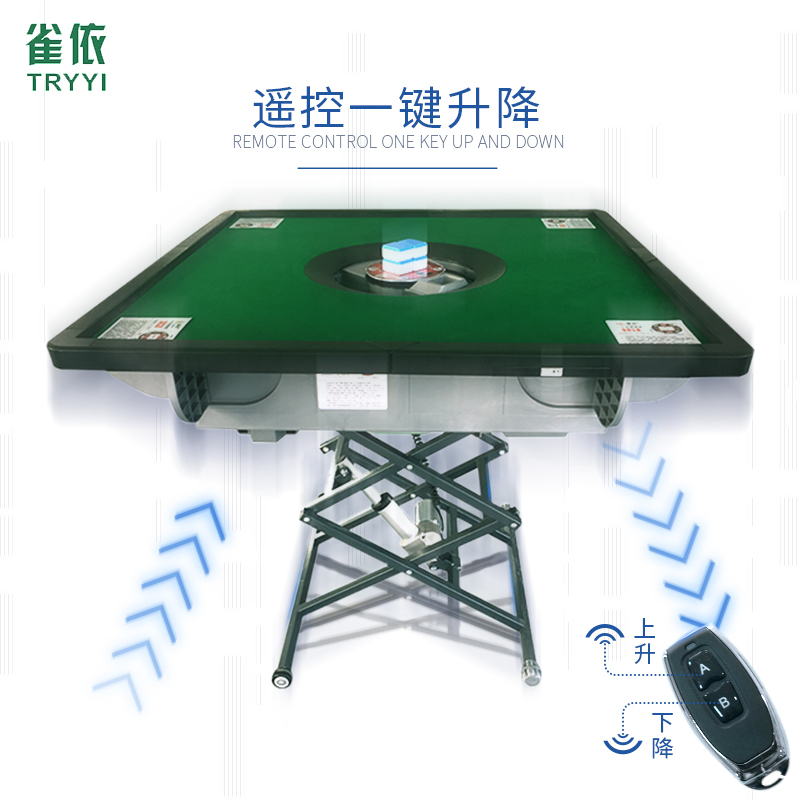 Since the legs come in a zig-zag design, it provides the stability you need especially when you pong in excitement during the game.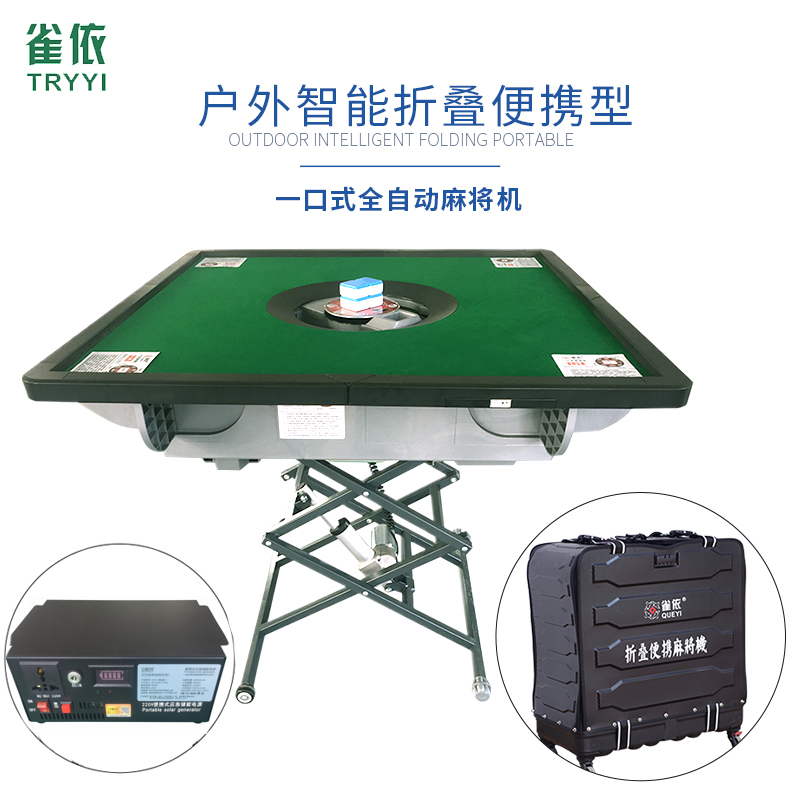 The best part about an automatic mahjong table is that you don't have to shuffle the tiles by yourself. In the middle, you'll find the shuffling gadget that produces 60 decibels of noise ‒ similar to the volume of a normal conversation.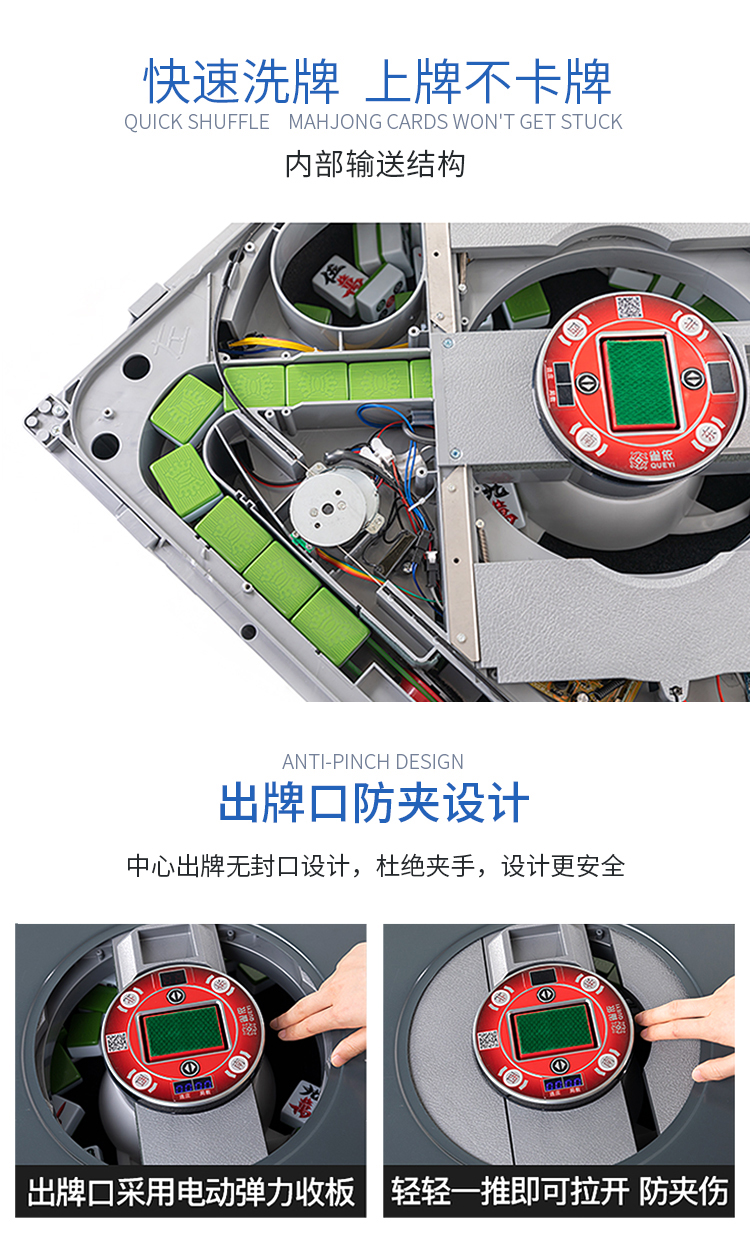 Rest assured that the tiles won't get stuck halfway as the shuffle system works in a quick and efficient manner. Plus, the opening comes with an anti-pinch design so it doesn't kiap your hands suddenly when you draw a tile.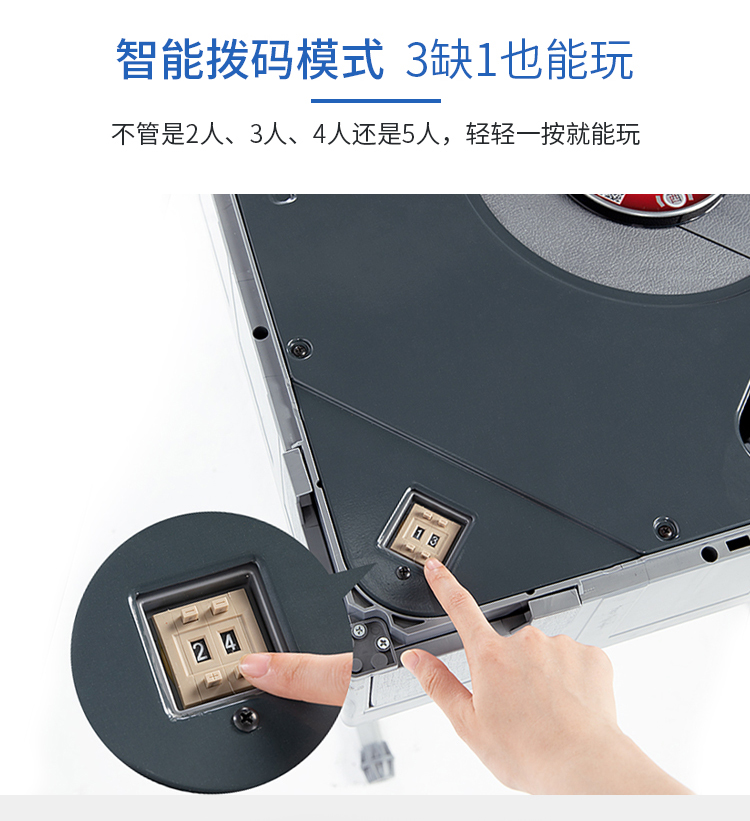 Normally a round of mahjong involves 4 players but if you are short of a player or two, you can still enjoy the game just fine. 
Below the table, there are buttons that allow you to choose the number of players and amount of tiles to play with. That way, the mahjong table will shuffle and release the tiles according to your settings.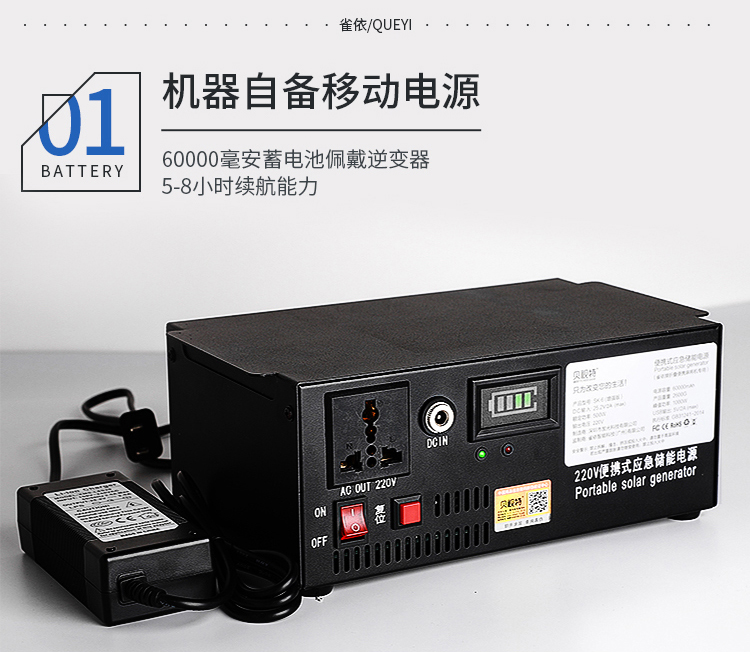 In case you are wondering how the automatic mahjong table functions, it is equipped with a portable generator that has a battery life of 5 to 8 hours ‒ just nice for around 2 full rounds of mahjong.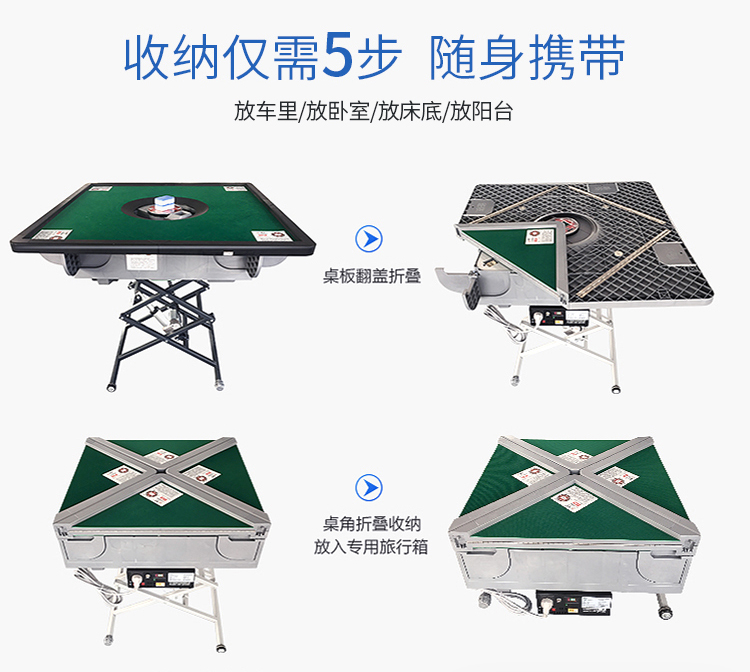 Now that you've set a date with your mahjong gang for an "outdoor activity", you can pack and fold the table easily by following the simple instructions included.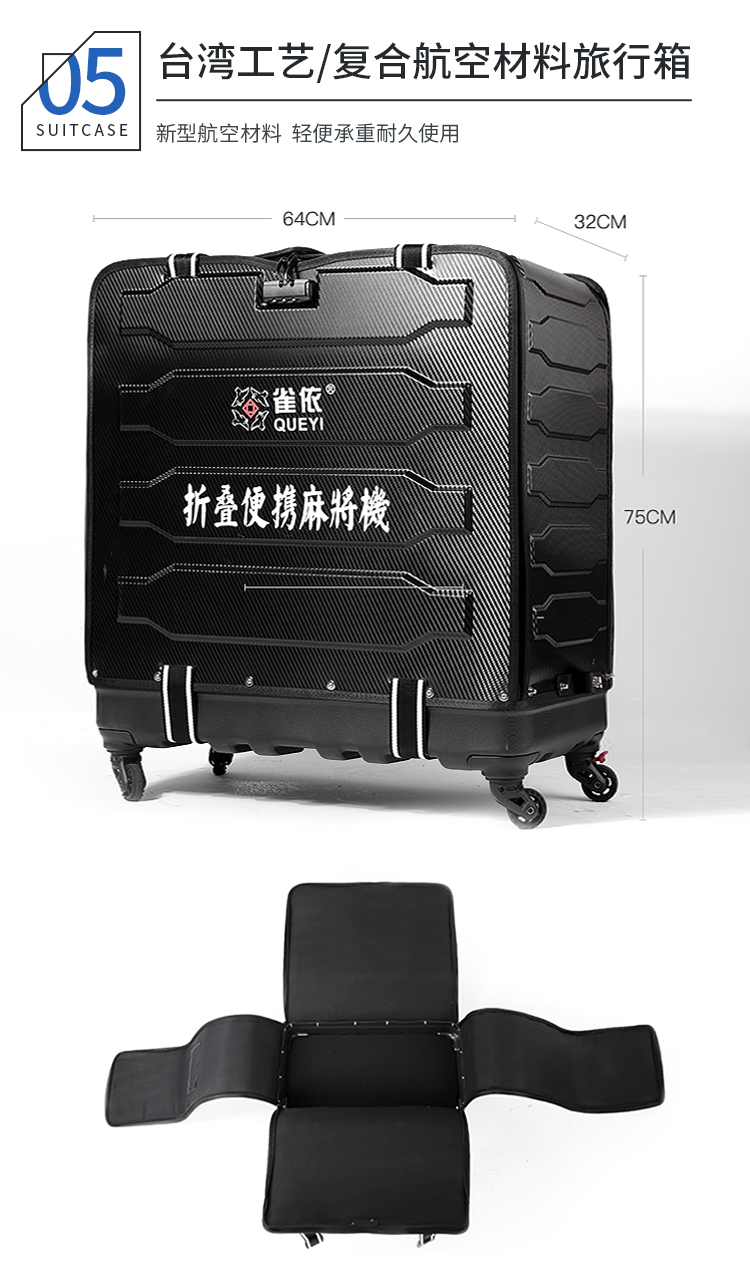 To prevent scratches and damages, the table can be placed in a specially made luggage casing with wheels in the dimensions of 75cm x 64cm x 32cm. This makes it easy to bring it around outdoors, or even to your friend's or relative's place if they're hosting instead.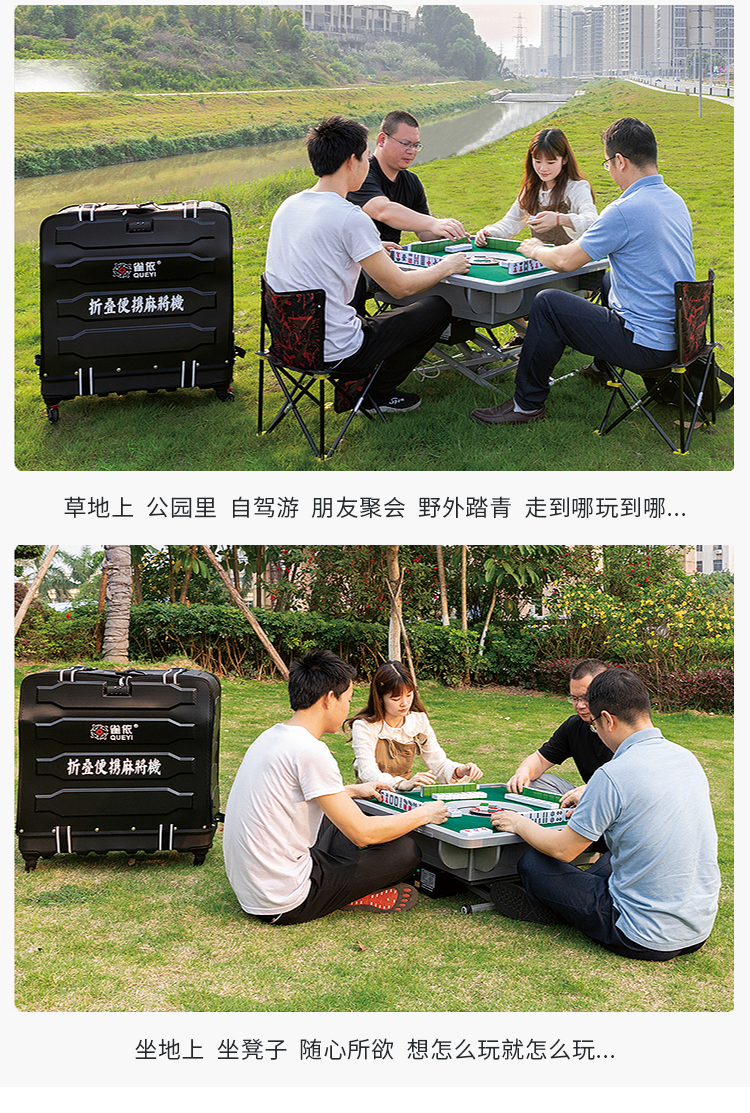 Be it by the beach or in a nearby park, this foldable mahjong promises an enjoyable game time with your kakis.  
This Foldable Outdoor Mahjong Lets You Draw Energy From Nature For The Ultimate Win
For mahjong lovers who are planning to take their game and wins outdoors, you can make use of this foldable outdoor mahjong. It is available from Taobao for RMB8,480 (~S$1,796). More information about the mahjong table can also be found on the official website of the manufacturer. 
All images courtesy of Taobao. 
Also read: 
Louis Vuitton Has A New Mahjong Set Made Of Wood & Petal Motifs For A Luxurious Man Tai Zi Mo